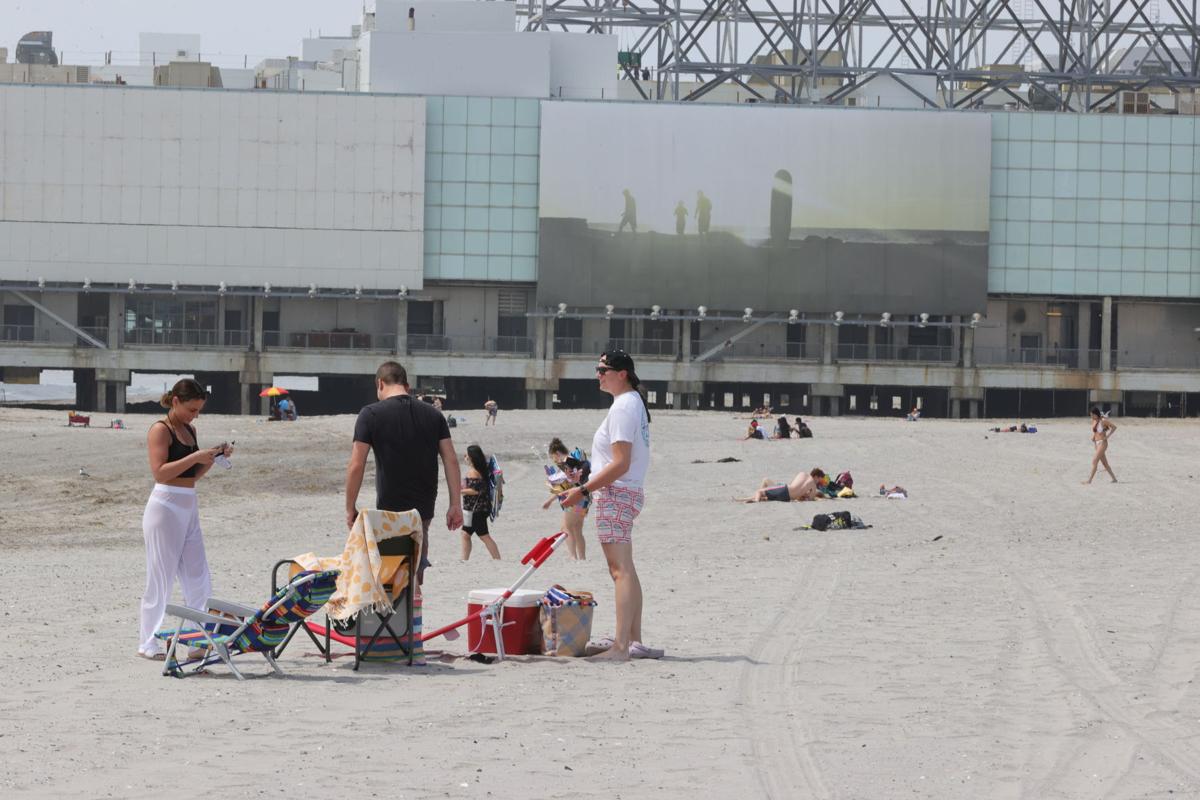 Ready. Set. Summer. Last Wednesday brought record high temperatures to Atlantic City International Airport with a high of 89 degrees. While Tuesday won't be record-breaking, it should be hot enough for shorts and even the bathing suit. Rounds of storms then come Tuesday night into Wednesday.
Patchy areas of fog will be around Tuesday morning. However, that should burn off for a good amount of sunshine. Winds will come out of the west to west southwest. In a strange turn of events, I expect places furthest inland to have the highest winds. Winds will be lighter at the shore and that will play a role for temperatures.
The trees are all bloomed and almost fully leaved. The grasses have begun to sprouts, bringi…
We'll start out around 60 for morning lows. Then, we'll rise into the 70s quickly. At some point midday, a cooling sea breeze will kick in, capping shore temperatures just shy of 80. A stronger offshore wind would pin back the sea breeze but not so much on Tuesday.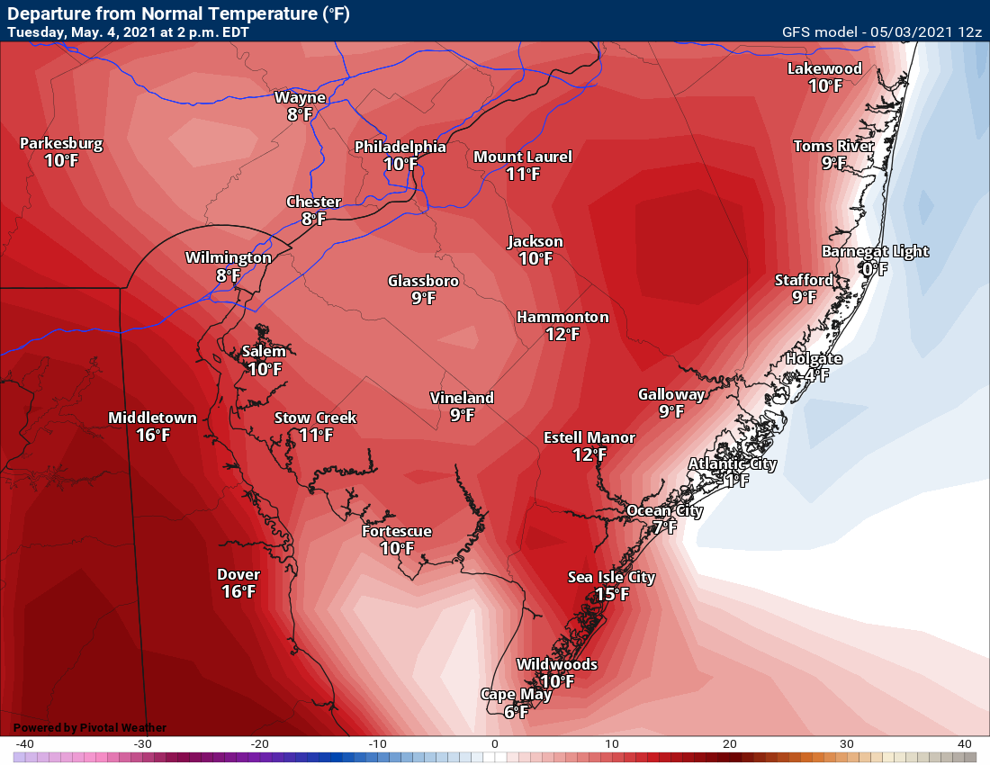 On the mainland, we'll be in the upper 80s, about 20 degrees above average for this time of the year.
It'll also be a bit muggy out there, a sign of things to come. Dew points will sit in the low 60s, making it feel like near 90 inland.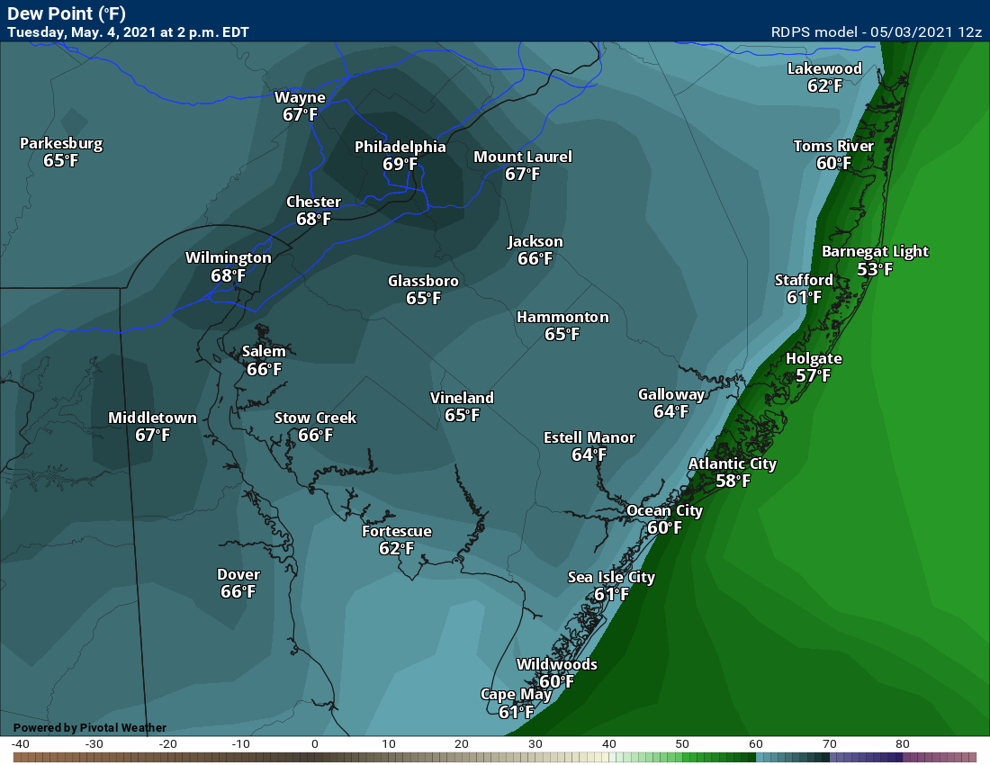 In terms of rain, I do expect most of you to be dry during the day. However, given the hot and more humid airmass, I can't completely rule out a brief shower.
Temperatures will fall into the 80s and 70s during the evening. We'll cloud up and the potential for a shower or storm will start around 10 p.m. as low pressure lifts into New England and a cold front moves closer.
Between 5 and 10 a.m. Wednesday will be the period most likely to see some rain. This will be as a secondary low pressure system develops and moves through New Jersey. Damaging winds will be unlikely, but can't be ruled out. Morning lows will be at or just above 60 degrees.
I believe we will break for some sun after 10 a.m., only to see clouds build in one more time as the cold front finally passes. With this will come a broken line of showers or storms from 1 to 5 p.m. Winds will switch from the south to the northwest as a line crosses, and we'll get a bright sunset to cap off the day.
Expect highs to be generally around 80 in Hammonton and inland spots to the mid-70s in Cape May and the shore. However, the timing of the front will be key. If it doesn't pass until the early evening, you could likely add five degrees to these highs.
We'll clean out our atmosphere with drier and cooler air Wednesday night. Lows will be in the 50s everywhere. As long as the pollen doesn't get to you, it should be comfortable enough to leave the windows open.
Thursday will then be the only day this week both seasonable and dry. High pressure will quickly pass and highs will be in the mid- to upper 60s.
The next time period to watch for rain will be Friday. As noted since last week, a storm will move up the East Coast. It looks like the majority of the storm should stay far enough offshore for either a brush by or no impact at all. However, there will be showers to our west as well.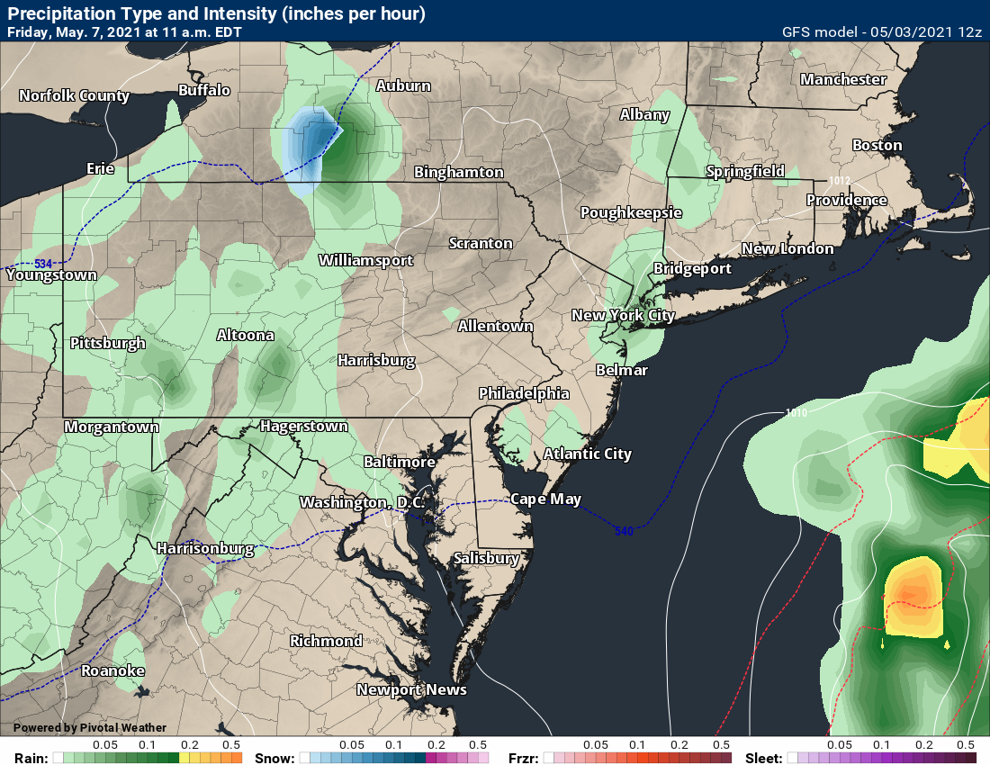 In my opinion, I believe we see some rain Friday, but it shouldn't be a washout. I'll keep an eye out for coastal flooding, too.
Press Meteorologist Joe Martucci's 7-Day Forecast
Showers/storms between 3 and 8 a.m. Then, dry, though and humid. Storms arrive after 6 p.m.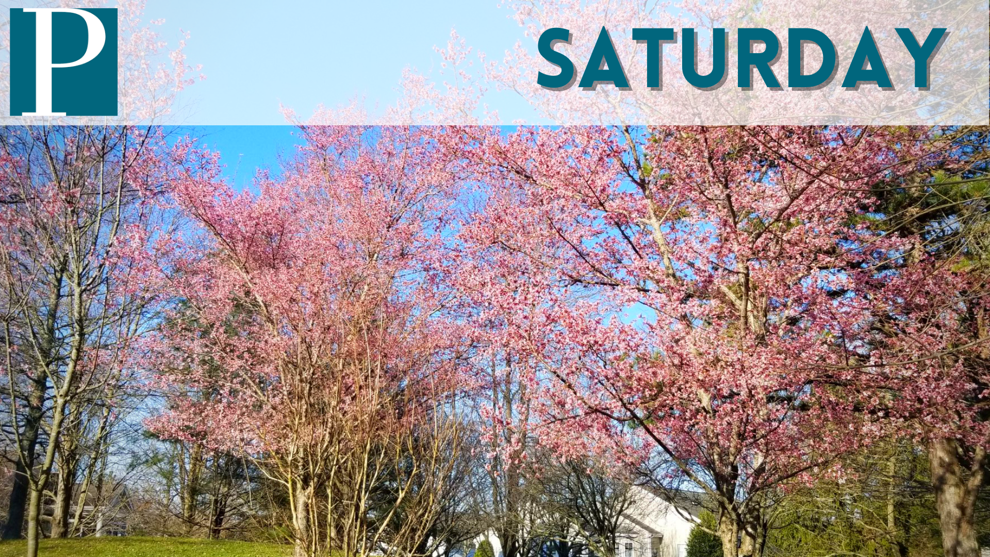 Morning sun with afternoon clouds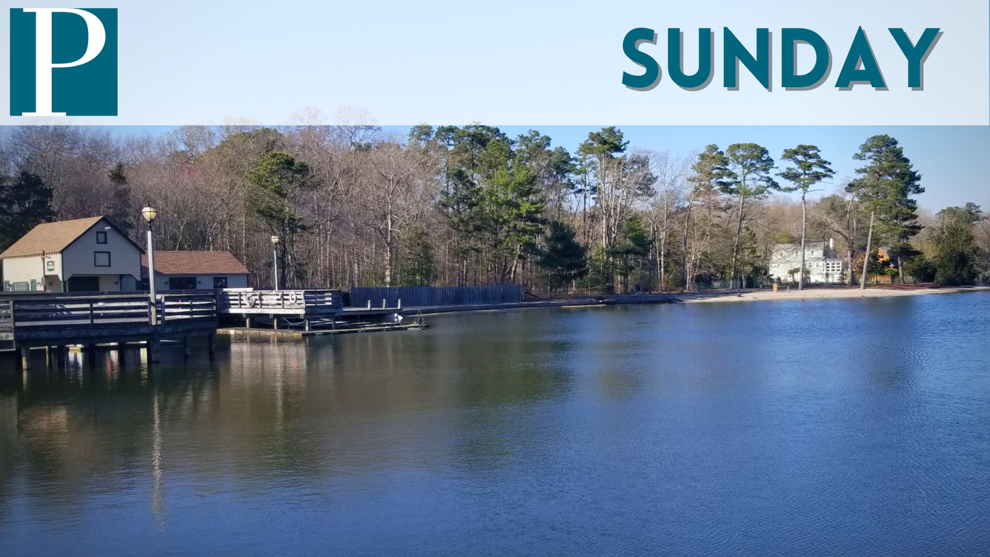 Breezy from the easterly direction. Likely dry from Claudette's remnants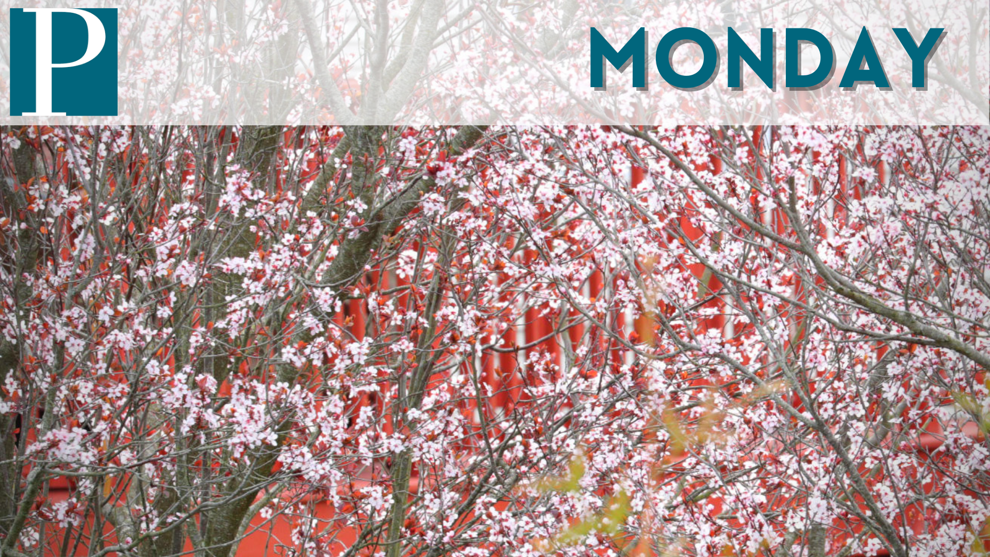 A line of thunderstorms, with severe weather, likely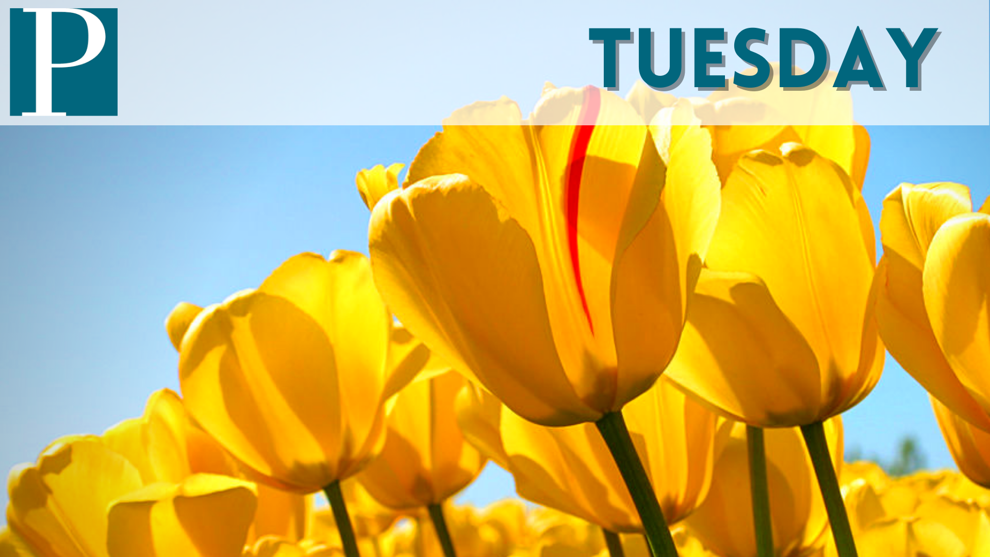 A mix of sun and clouds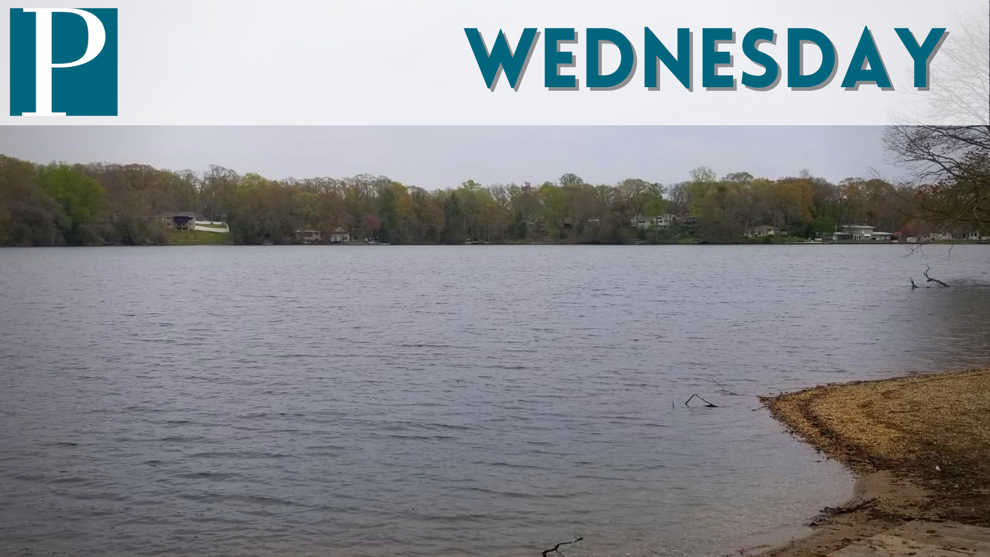 Mostly sunny
A mix of sun and clouds
Support South Jersey journalism at The Press of Atlantic City
{div class="_rp_g"}{div class="_rp_h ms-font-color-neutralPrimary ms-font-l ms-font-weight-regular"}Contact Joe Martucci: 609-272-7247
Twitter: @ACPressMartucci{/div}{/div}