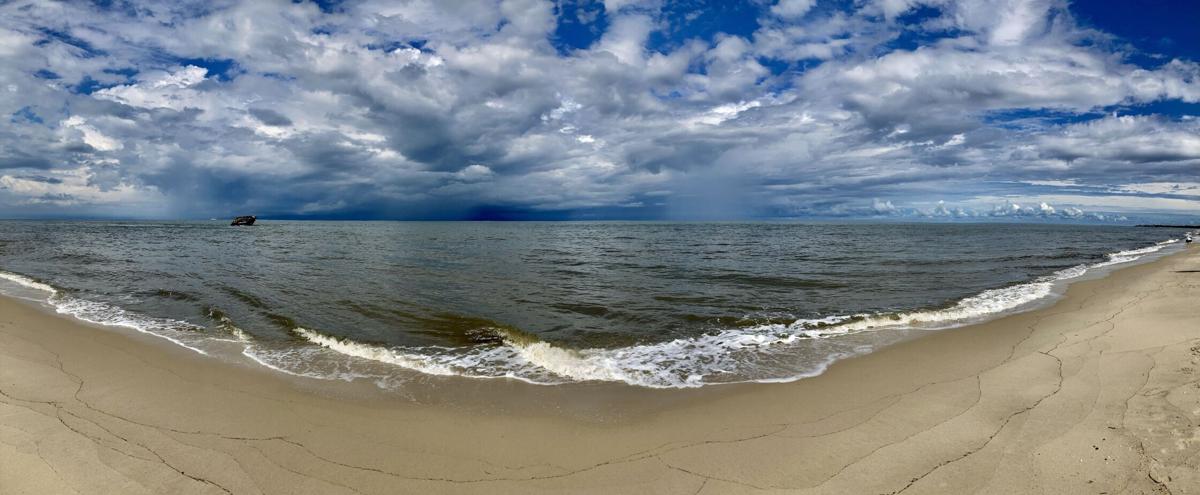 After a downright warm Tuesday, Wednesday will largely follow in its footsteps, with 70s for most inland towns with a good amount of sun. All will stay calm until Friday, when damaging wind, heavy rain and even coastal flooding will be likely for a few hours.
Temperatures on Wednesday morning will be similar to Tuesday morning, all over the place. Millville, Folsom and those well inland will get to the mid-30s. Meanwhile, Northfield, Villas and the Garden State Parkway corridor will be in the low 40s, with Atlantic City and the shore in the mid-40s.
Unlike Tuesday morning, we will have some cloud cover. A struggling cold front will pass through. However, by 10 a.m. we should be sunny, with a new, northwesterly wind.
Meteorologist Joe Martucci is giving away two Rutgers football tickets and one parking pass …
That northwesterly wind won't cool us down much though, as the cold front was already weak to begin with. Highs will be around 70 degrees inland, with the coastal communities not too far behind that. Soak up the warm air and sunshine again, days in the 70 are getting numbered, quick.
Wednesday night will be mainly clear. We'll fall fast. You'll want the sweatshirt as we get to the 40s by midnight. Then, overnight lows will be in the upper 30s for many inland spots, with low to mid-40s near the bays and coast.
Thursday will be the calm before the storm. Anything and everything fall will be great, including outdoor work. High temperatures will reach the upper 60s, about 10 degrees above average. Winds will turn to the east and then southeast, priming the atmosphere for a rough few hours on Friday with moisture. Morning sun will give way to a milky look to the sky in the afternoon, courtesy of thin, high clouds.
Thursday night will likely be unusual in the sense that "overnight lows" will actually come during the evening. Expect mid- to upper 40s for minimum temperatures before midnight. Then, the combination of a strengthening south wind and more cloud cover will pick temperatures into the 60s Friday morning. But the main story lies beyond the temperatures.
Between 3 and 6 a.m. to 10 a.m. to 1 p.m., heavy rain and strong winds will blow. An occluded front, when a cold front overtakes a warm front, will lift north through New Jersey.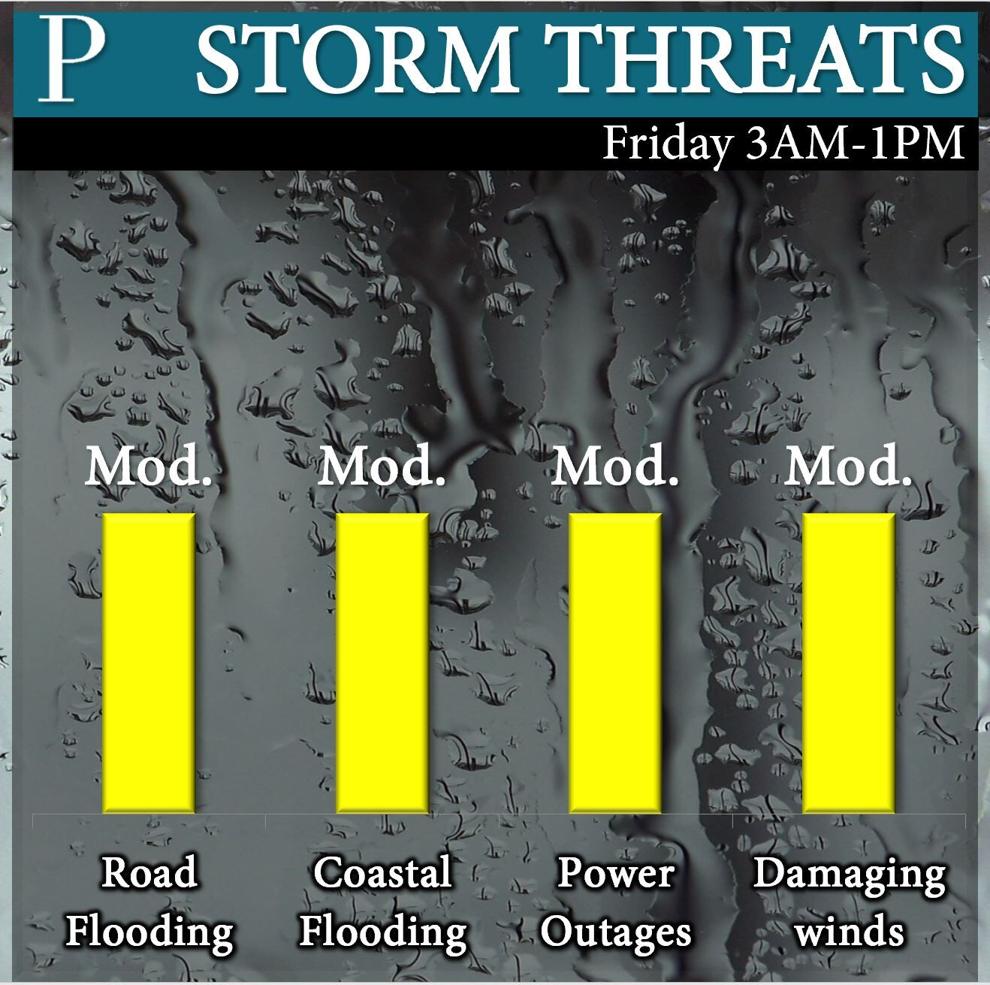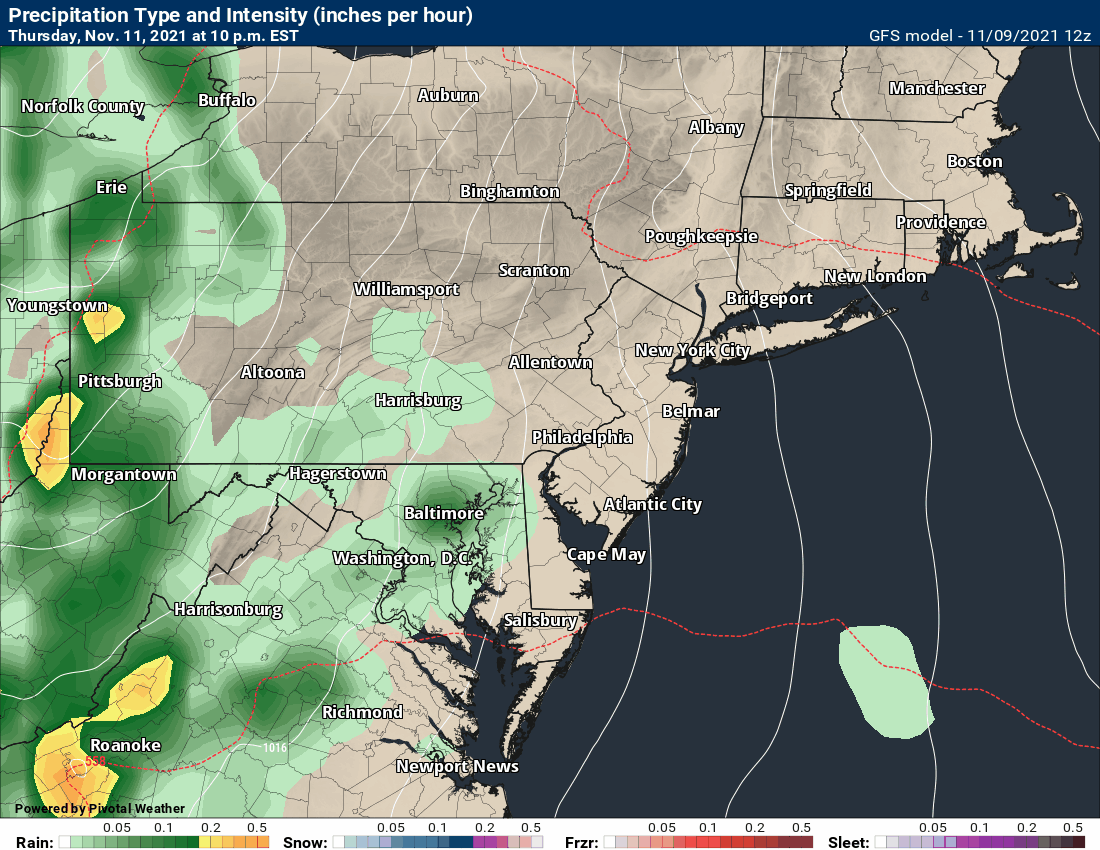 Areas of roadway flooding from the rain itself, which should total between 0.75 to 1.50 inches, will be likely. Downed tree limbs and power lines will be possible. Sustained winds at the shore will be 25 to 35 mph for a few hours from the south. If we get into a heavy rain shower, or a thunderstorm, then wind gusts of 60 mph would be likely, causing issues. It's not a definite, but something to be aware of.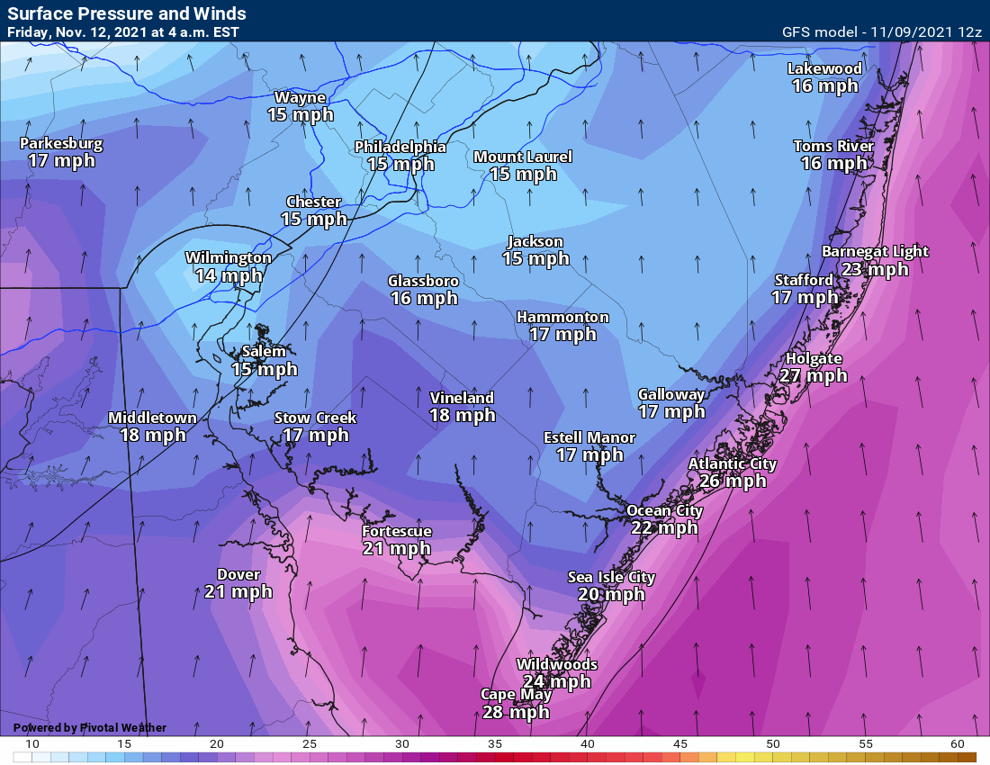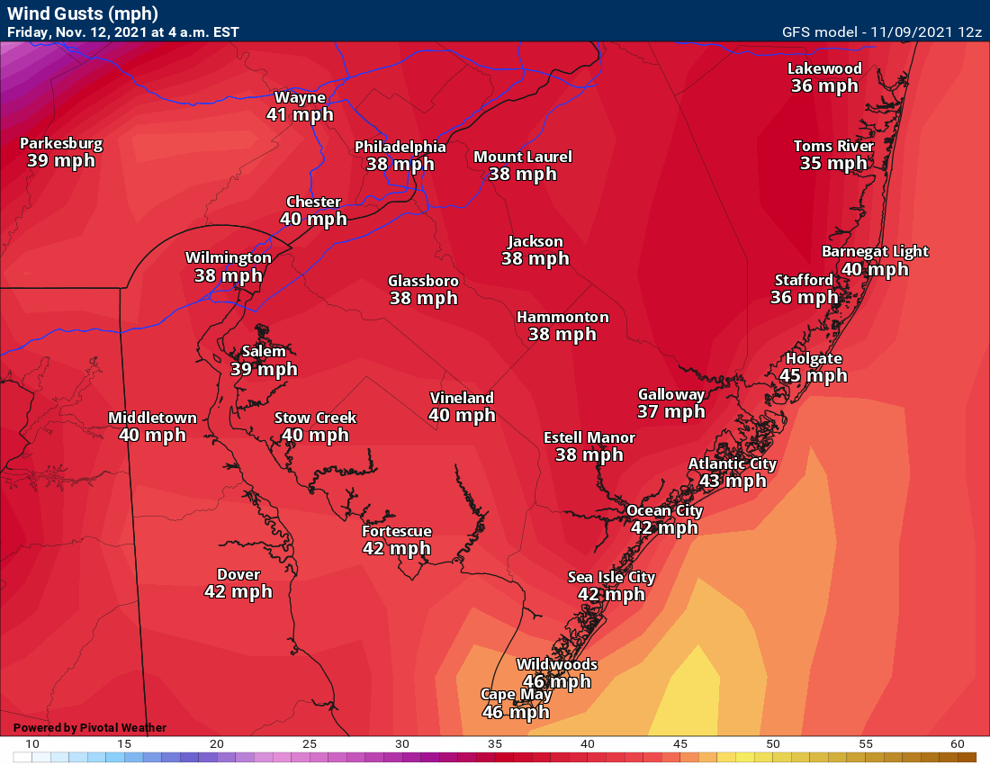 In terms of coastal flooding, I foresee a round of minor-stage tidal flooding during the midday high tide. We're actually catching a break here. Winds should be westerly during this time, which will drain some built up water from the morning. Still, move your cars if you live in those susceptible spots and don't drive through the flooded salt water roadways.
Lastly, to recap Tuesday's warmth, we had a high temperature of 71 degrees at Sen. Frank S. Farley Marina in Atlantic City, 72 at Atlantic City International Airport, 70 in Millville and 70 at Cape May County Airport in Lower Township. No records were broken, but we were close. Turns out, we're riding a hot streak. Last Nov. 9 was also very warm, breaking the record at A.C. International Airport with a high of 76 degrees.
Contact Joe Martucci:
609-272-7247
Twitter @acpressmartucci