BRIDGETON — Two consecutive weekend searches impacted by rain only added to the list of frustrations that are piling up for volunteers looking for a missing 5-year-old girl.
Malicious social media attacks, lost time with their own families, fatigue, lack of support and growing doubts about finding Dulce Maria Alavez safe and unharmed are taking a toll on a small, but dedicated, group of volunteers.
Jackie Rodriguez, of Vineland, has become something of an unofficial spokesperson for the family of Dulce, and it has come at a cost. Since Dulce went missing Sept. 16 and Rodriguez organized a vigil and subsequent search efforts, Rodriguez said she has been attacked by strangers on social media and has even started fearing for own safety.
"I've been getting bullied," she said Sunday, near the makeshift display for Dulce at City Park, while a heavy rain fell off her poncho and baseball cap. "I was giving up, and I said, 'I can't give up.' I started this for the family, and I'm going to try my best."
Rodiguez said some of the attacks have been so personal that she "looks over her shoulder" constantly and often feels like "someone is always watching me."
Even those volunteers who have tried to avoid attention are growing weary.
Honorio Chavez, a chaplain for emergency responders in New York, was among a small group of volunteers who left Sunday afternoon after a morning search on a nearby farm yielded little except a visit from law enforcement, who made the group vacate private property.
"We just want to know what happened," said a tired and exasperated Chavez, of Hopewell Township, Mercer County. "Nobody wants to see this happen to another family."
Chavez, who has two children of his own who are close in age to Dulce, said his religious beliefs will keep him coming back to assist.
"I'm going to help people when they need it," he said.
Others have taken matters into their own hands. Vera Dover and Arthur Watson, both of Bridgeton, have been present at all of the organized searches and have conducted excursions on their own.
Dover, who was among those asked to leave the farm Sunday morning, said it was frustrating to think that volunteers were working harder on finding Dulce than law enforcement.
"There's a child missing," she said. "It's not a dog, it's not a cat. It's a human being."
Rodriguez said the lack of support from Bridgeton officials, other than Mayor Albert Kelly, who has joined several of the organized searches, is a source of frustration.
"We're not getting any help," she said. "It's just us, which is fine, but this is their job."
Watson said he refused to give up hope and noted that even on a rainy day, a good number of volunteers came out Sunday.
"Do I want to be out here? No?" he said. "But I'd want them to help me if it was my child. I can't fathom going through this. I have to help."
Dover said that with the length of time since the girl has been missing, it was hard not to imagine the worst.
"I'd rather her be with Jesus than know she's out there hurting," she said. "I worry about her well-being."
Rodriguez, a mother of three who works six days a week, said the amount of time she has devoted to helping find Dulce has cut into how much she spends with her own children. But, her children are supportive, she said. Last week, her 16-year-old son joined in the search effort as crews combed the woods behind City Park.
"They know what this means," Rodriguez said when asked what she tells her children. "But, it's tough. But, it makes me want to keep going."
This coming Sunday, the volunteers will scatter throughout the city and hand out flyers with Dulce's picture and information.
Dulce disappeared Sept. 16 while playing with her younger brother in the park. The girl's mother was sitting in her car with an 8-year-old relative when she saw her 3-year-old son crying and pointing to where he last saw Dulce, police said. The girl may have been taken by a man who led her away from the playground where she was playing with her brother, according to police, and into an older model red van.
State Police issued an Amber Alert the next day. She has also been placed on the FBI's Most Wanted list of missing or kidnapped persons.
A $52,000 reward is being offered for information that leads authorities to Dulce.
Cumberland County Prosecutor Jennifer Webb-McRae has said the investigation, which has included more than 300 law enforcement officers from various agencies, is operating under the presumption Dulce is still alive.
The prosecutor's office released a sketch of a man reported to be in the park where she was last seen. Webb-McRae earlier this month said the man depicted in the composite sketch is not a suspect or person of interest.
"He is simply a possible witness we want to speak with at this time," she said.
The man, reported to be wearing a white T-shirt, blue jeans and white baseball hat at the time, was seen with two children under the age of 5. He is Hispanic, about 35, about 5-foot-7 with a slender build, according to the prosecutor.
Anyone with information can call Bridgeton police at 856-451-0033 or the FBI at 800-CALL-FBI, or text information to tip411 with the word "Bridgeton." Pictures or videos can be uploaded to fbi.gov/alavez.
GALLERY: Vigil for missing Bridgeton girl Dulce Maria Alavez
092319_nws_vigil 6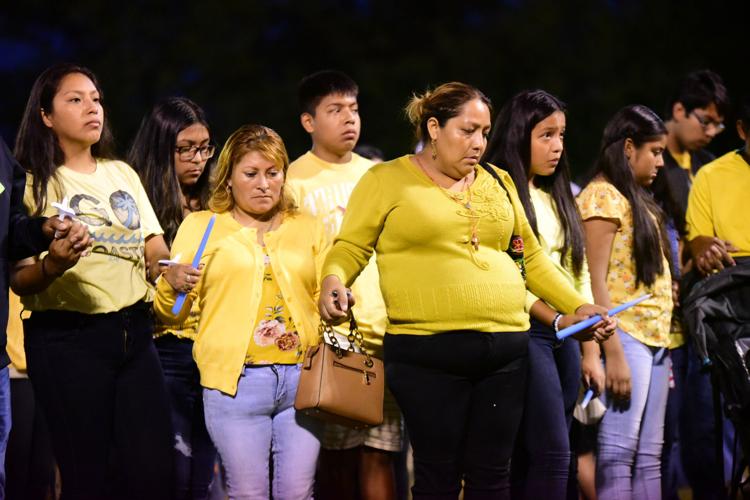 092319_nws_vigil 1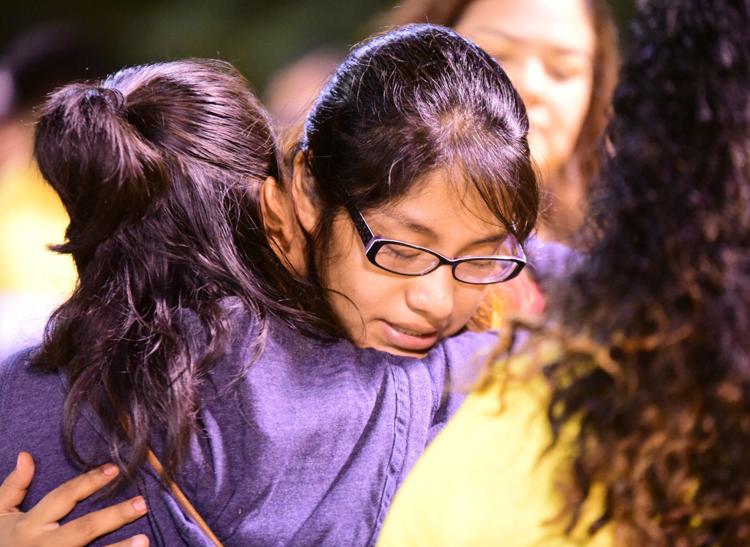 092319_nws_vigil 8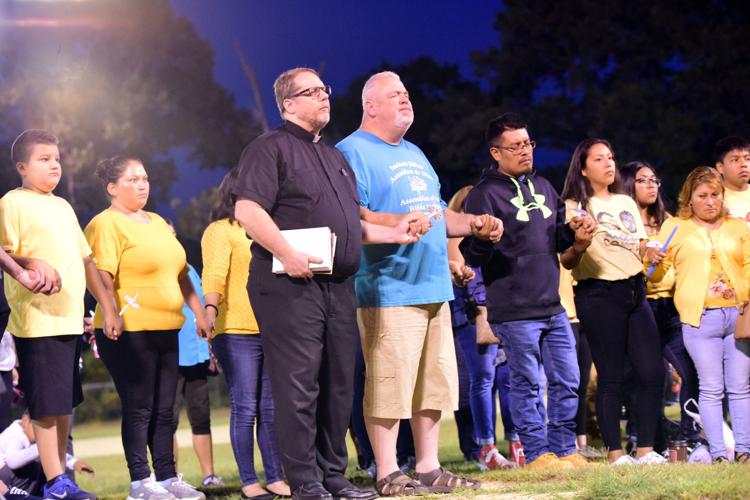 092319_nws_vigil 5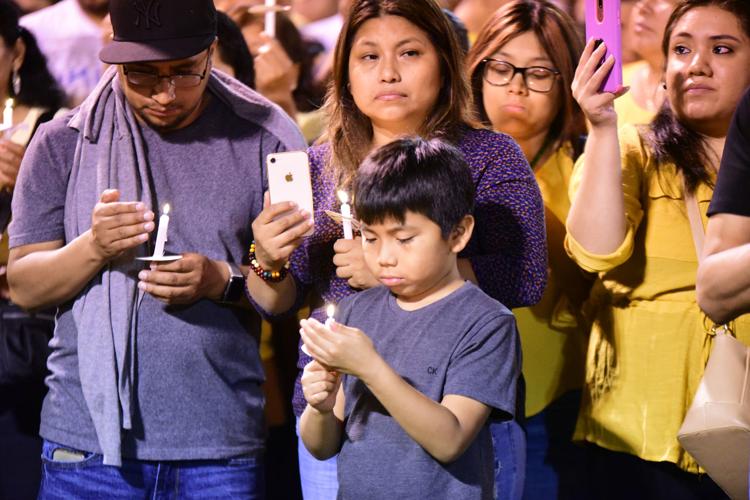 092319_nws_vigil 9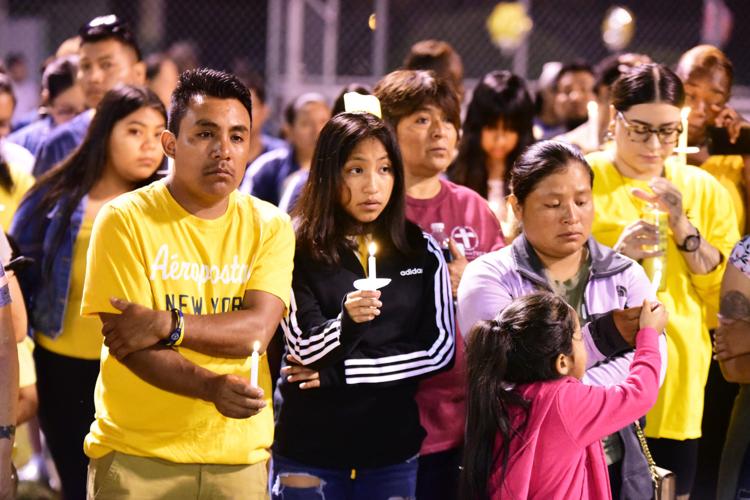 092319_nws_vigil 10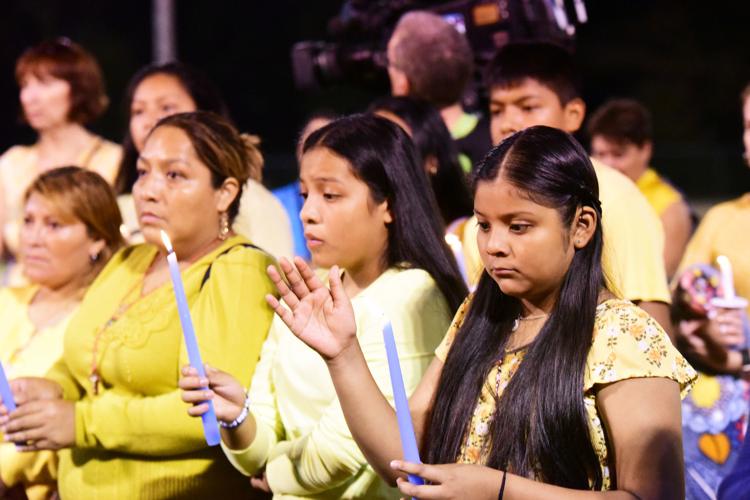 092319_nws_vigil 3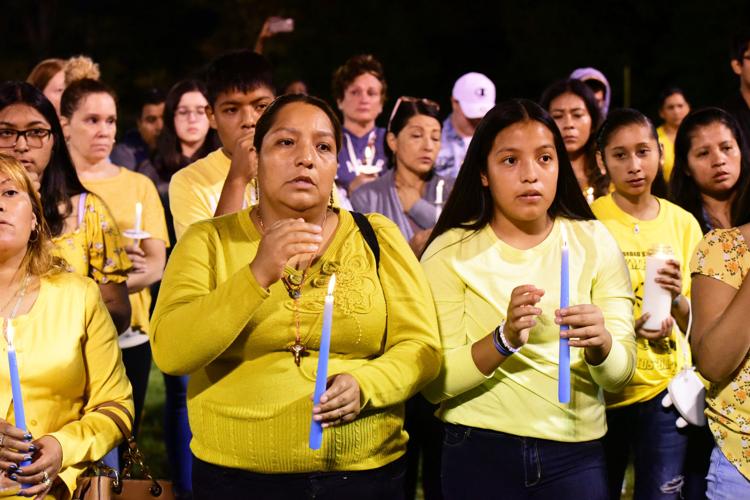 092319_nws_vigil 41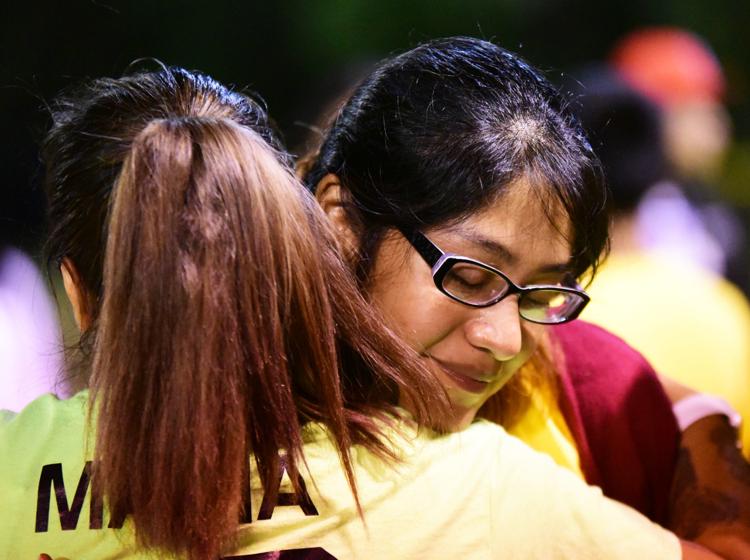 092319_nws_vigil 44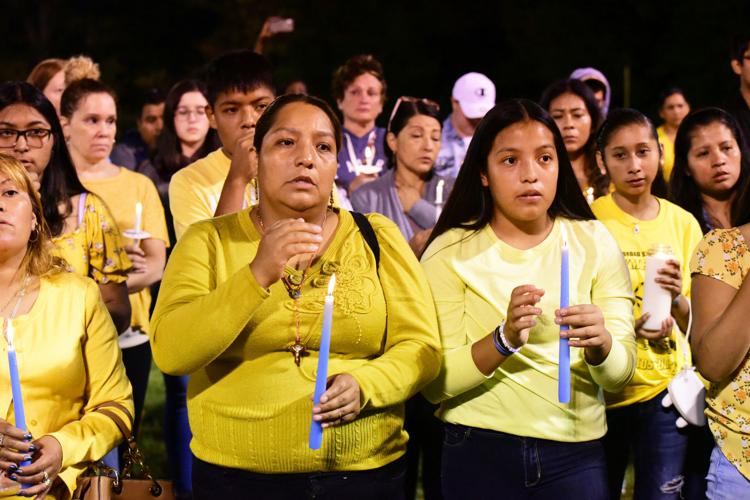 092319_nws_vigil 40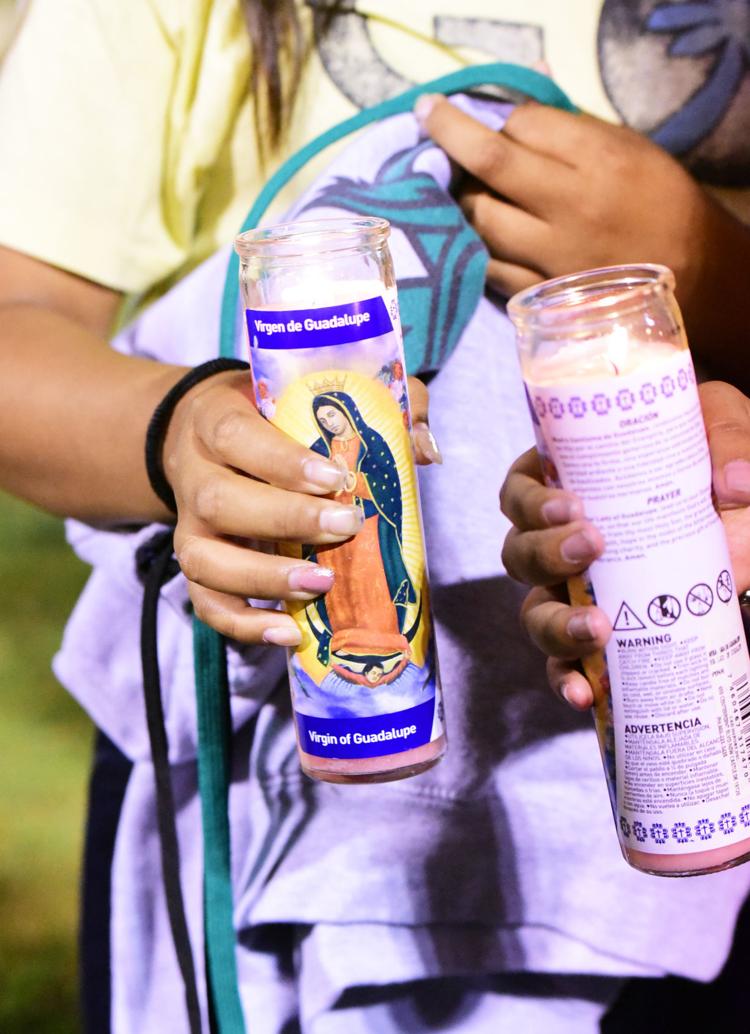 092319_nws_vigil 43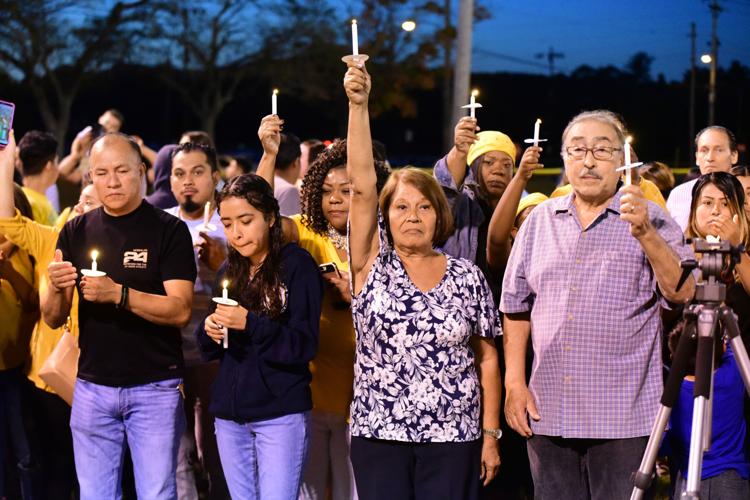 092319_nws_vigil 45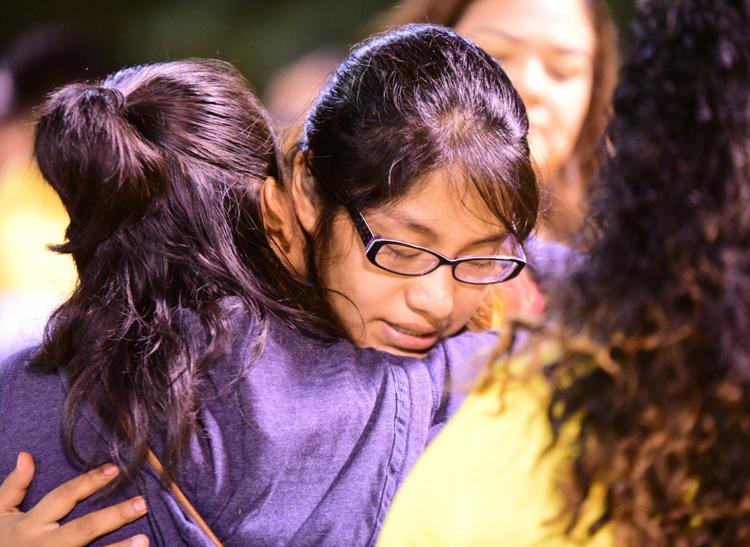 092319_nws_vigil 38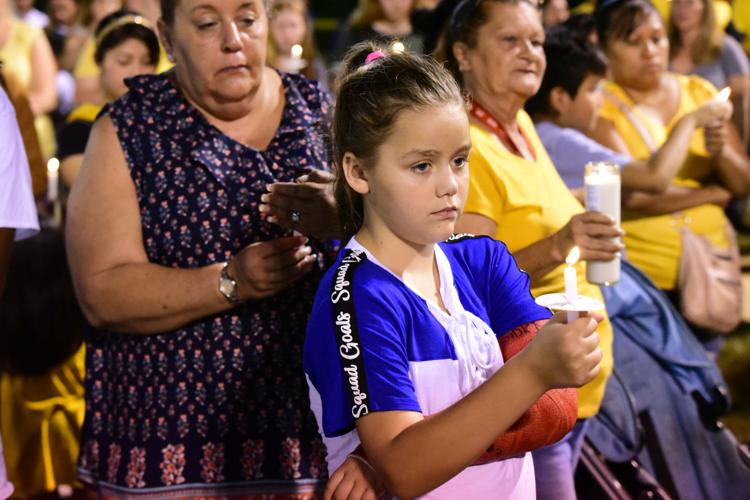 092319_nws_vigil 39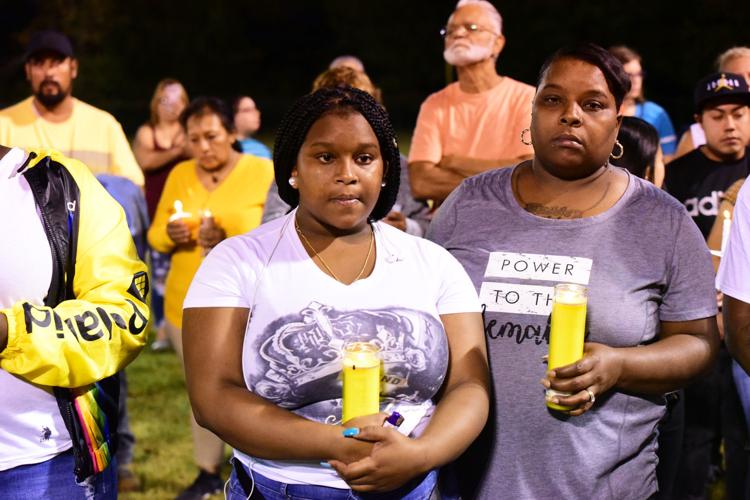 092319_nws_vigil 34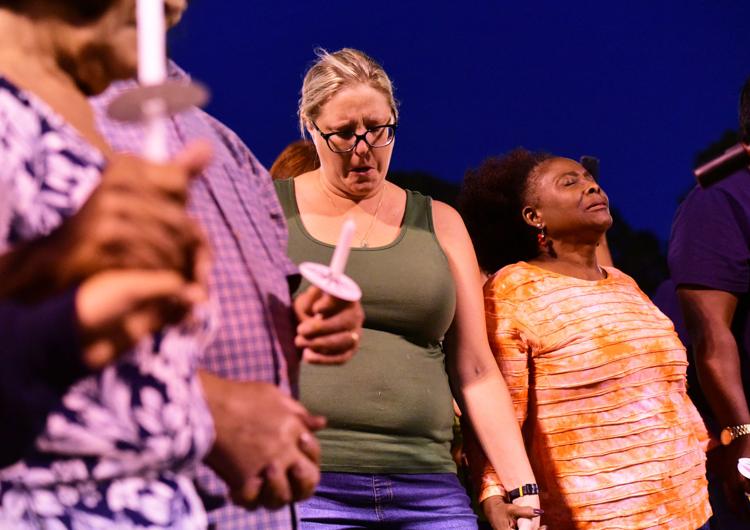 092319_nws_vigil 25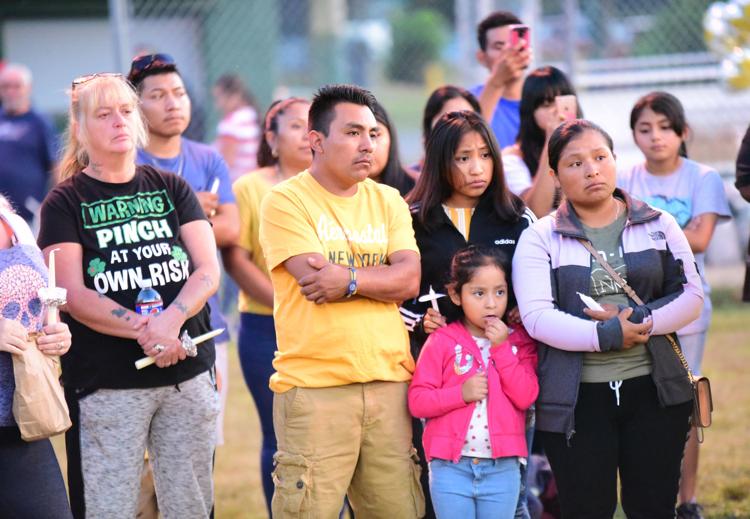 092319_nws_vigil 23
092319_nws_vigil 35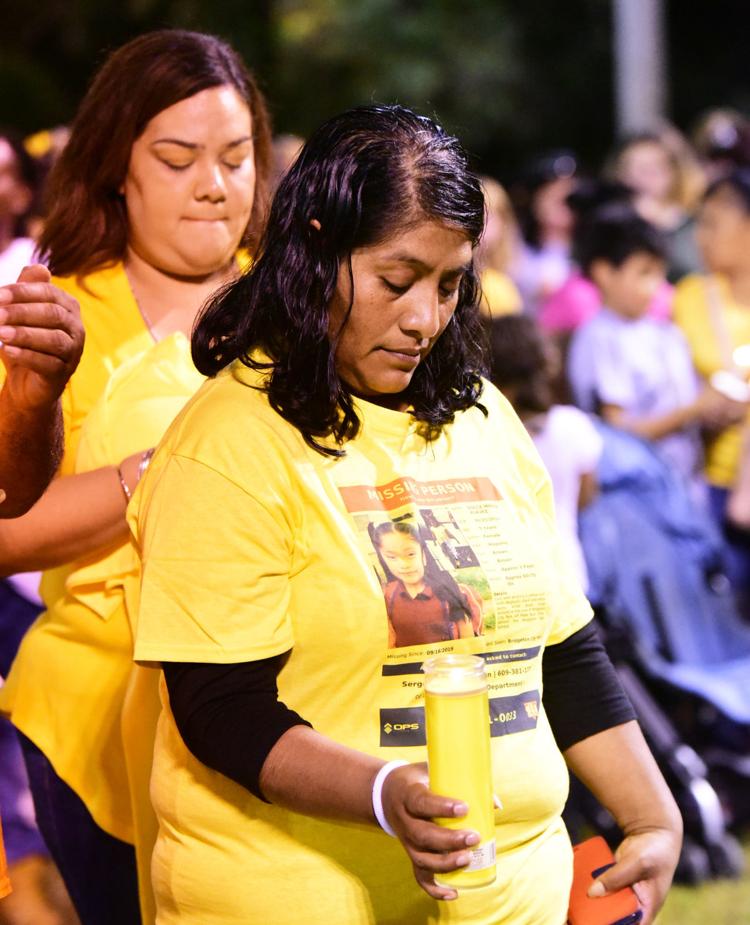 092319_nws_vigil 28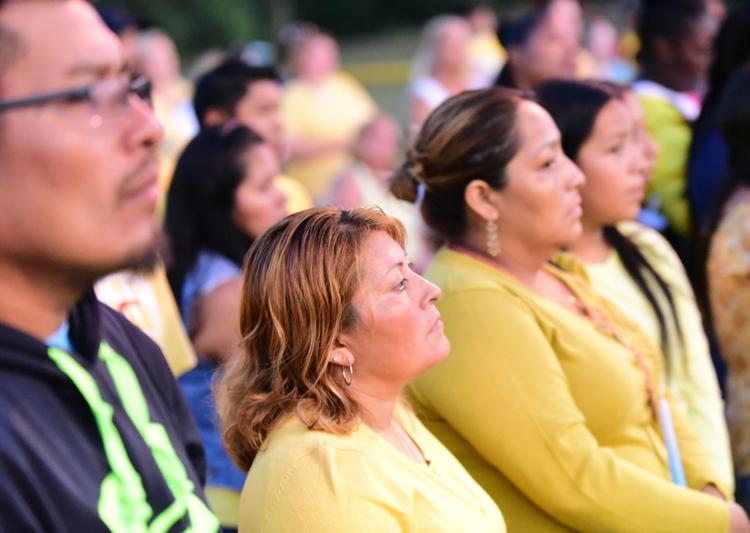 092319_nws_vigil 19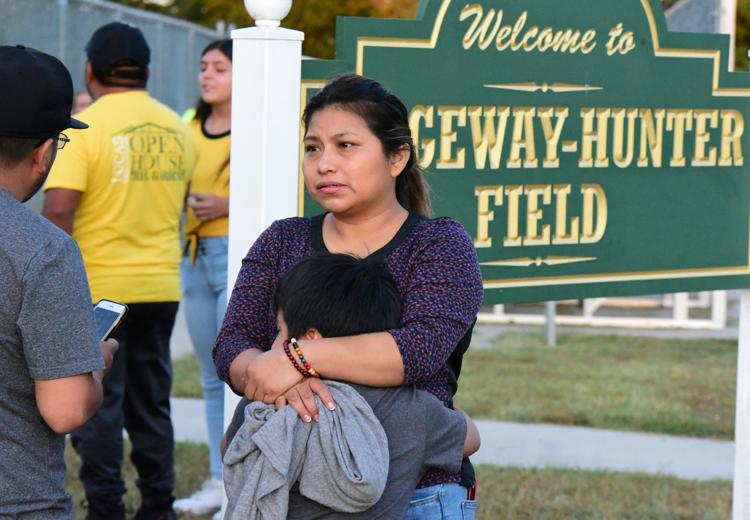 092319_nws_vigil 37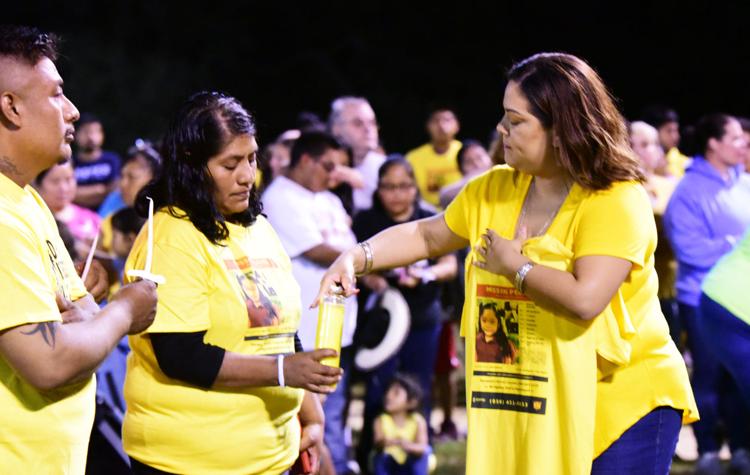 092319_nws_vigil 18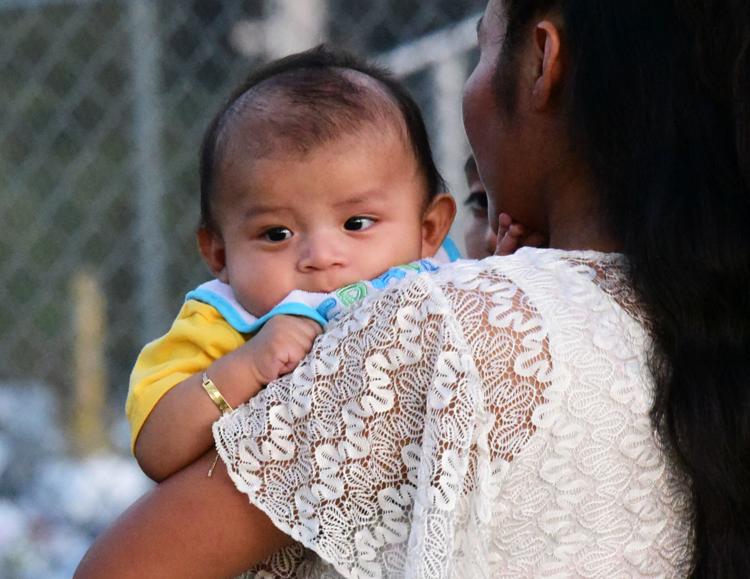 092319_nws_vigil 27
092319_nws_vigil 24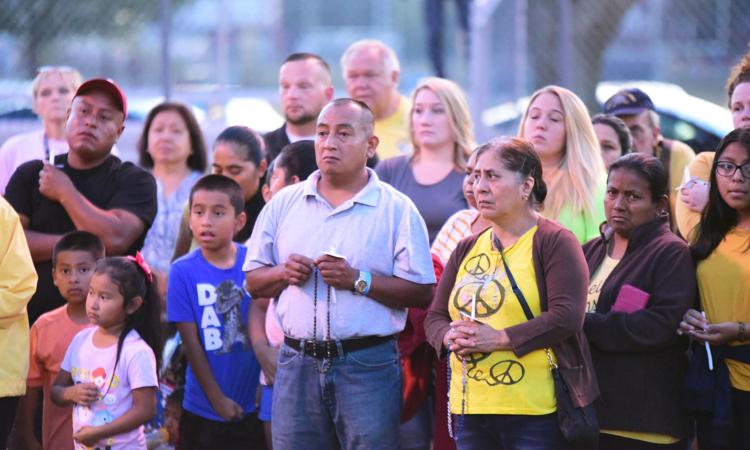 092319_nws_vigil 21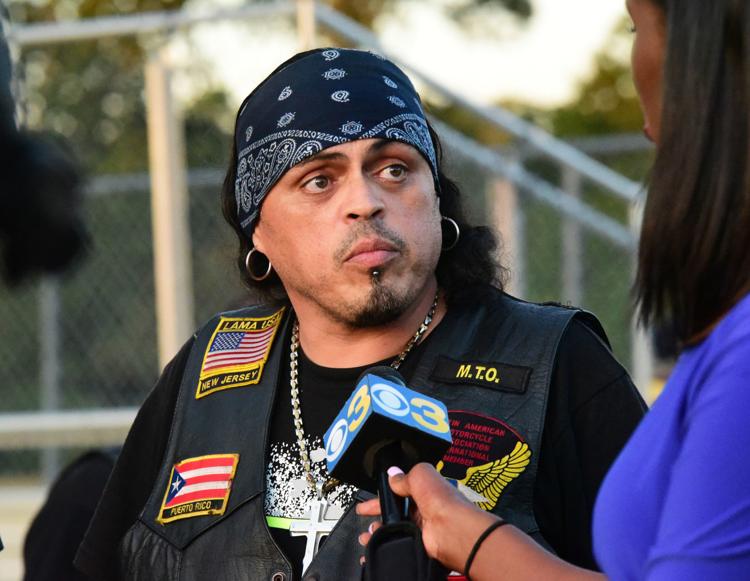 092319_nws_vigil 29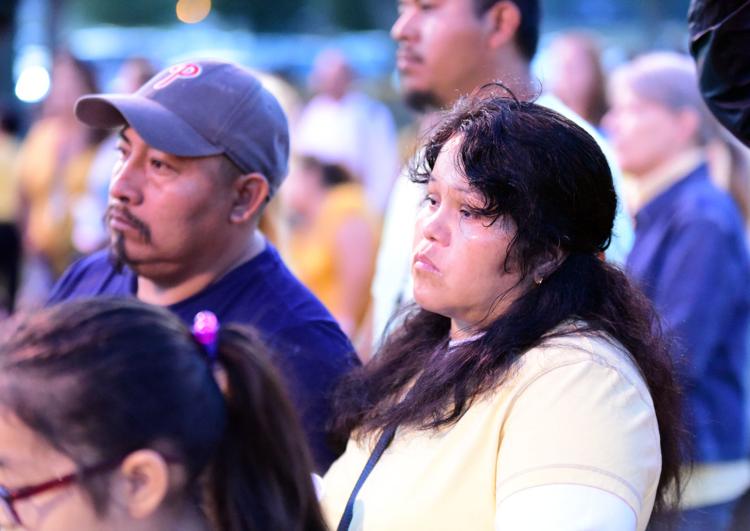 092319_nws_vigil 20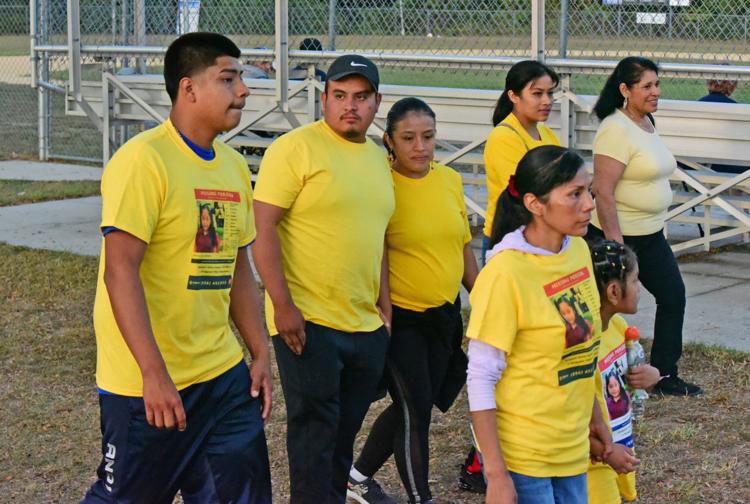 092319_nws_vigil 36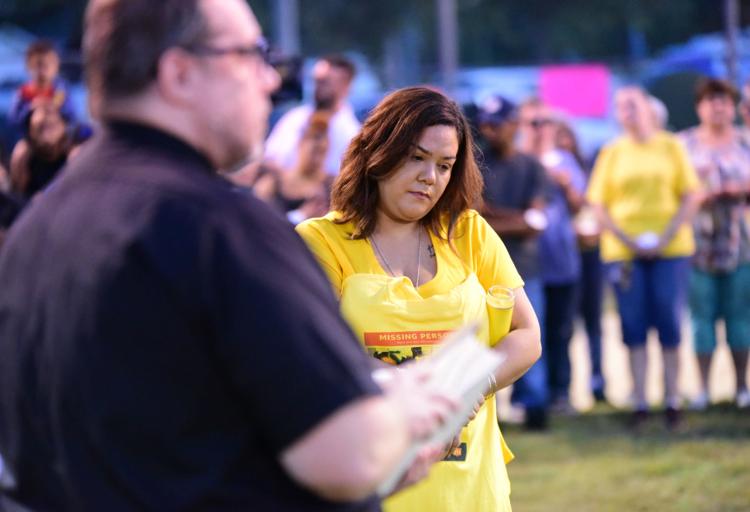 092319_nws_vigil 31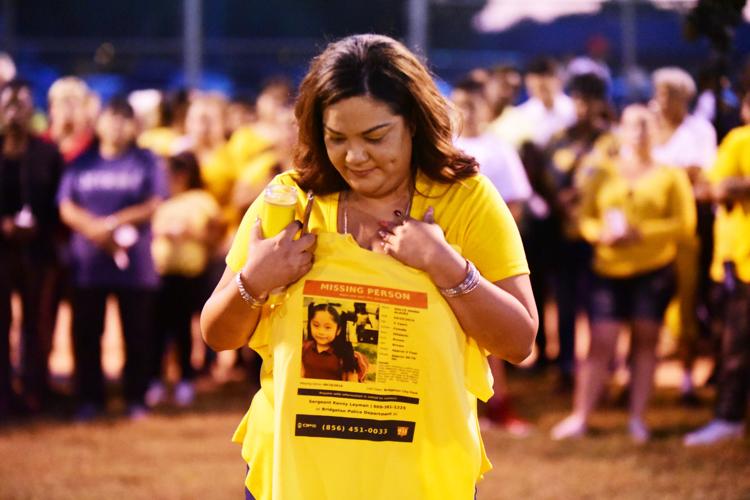 092319_nws_vigil 32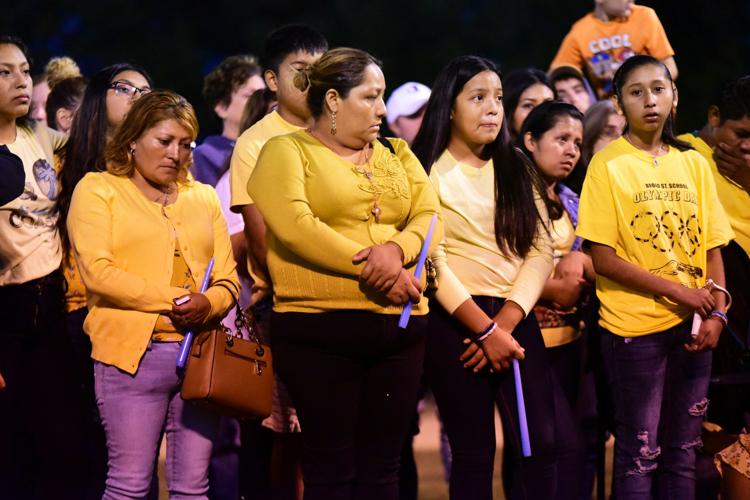 092319_nws_vigil 11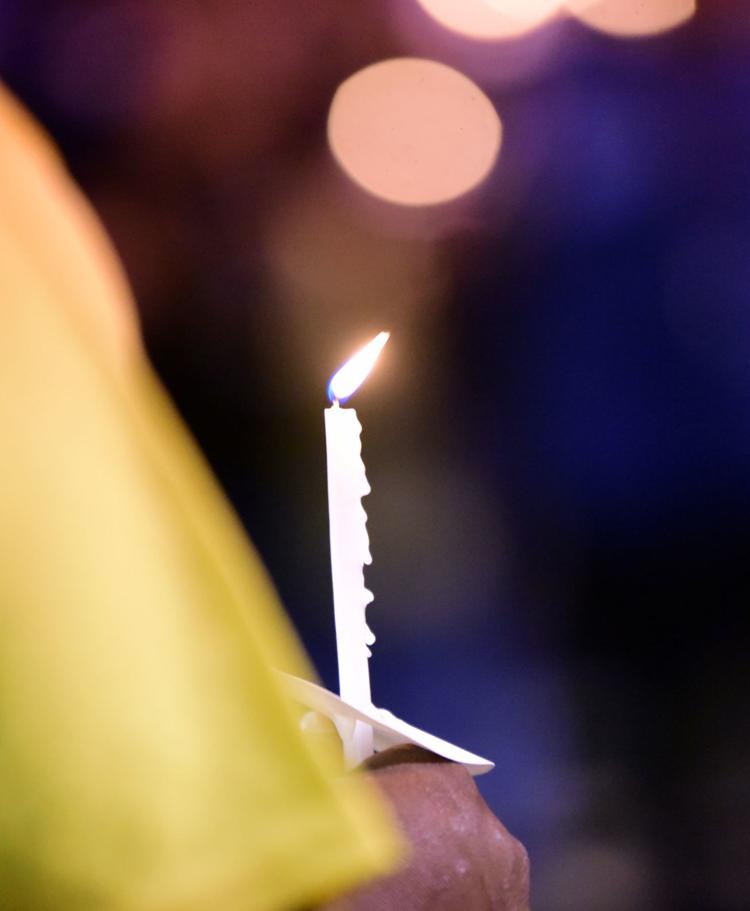 092319_nws_vigil 12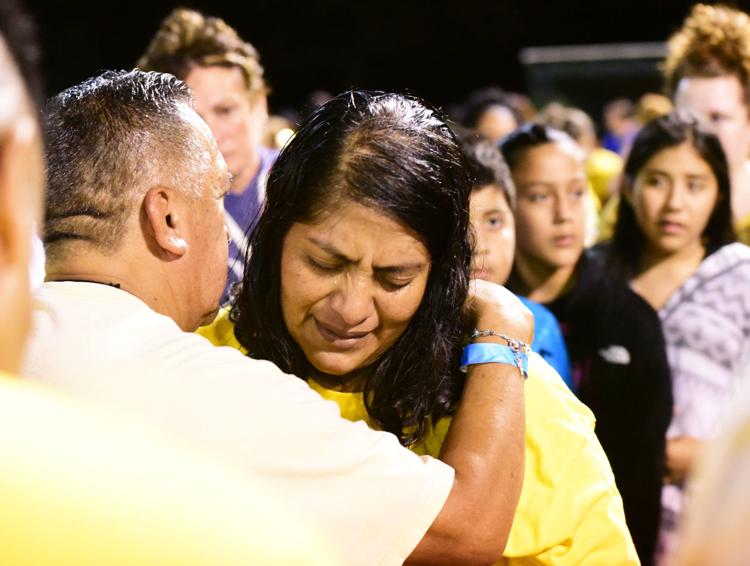 092319_nws_vigil 4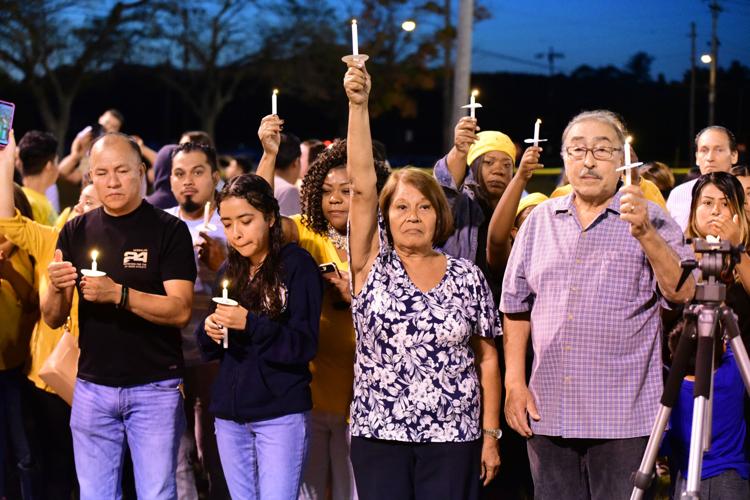 092319_nws_vigil 13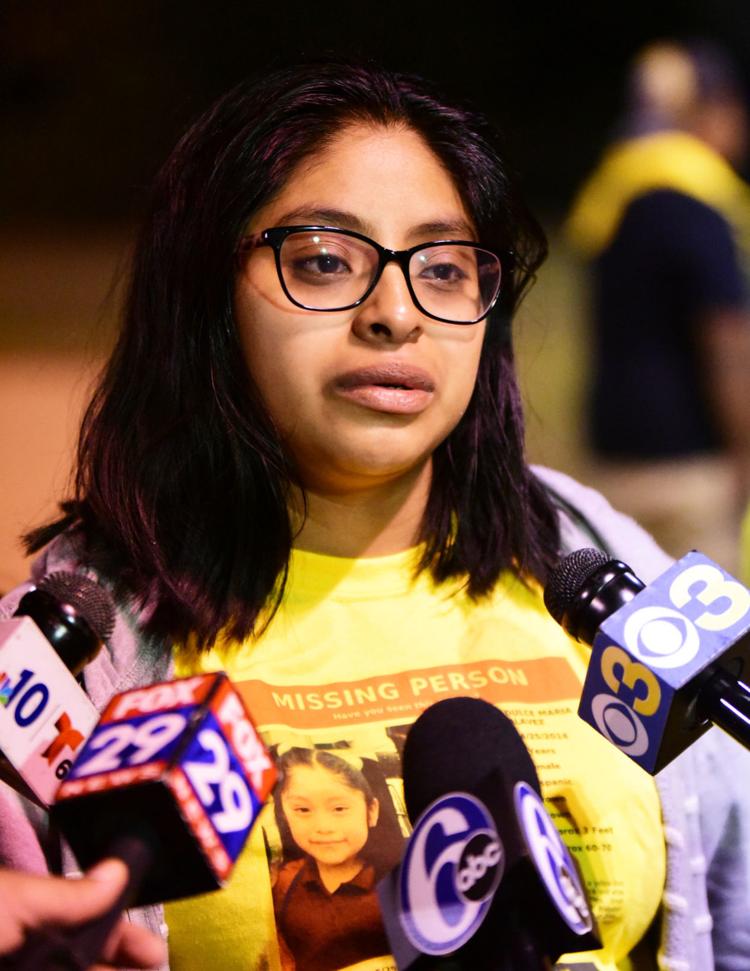 092319_nws_vigil 16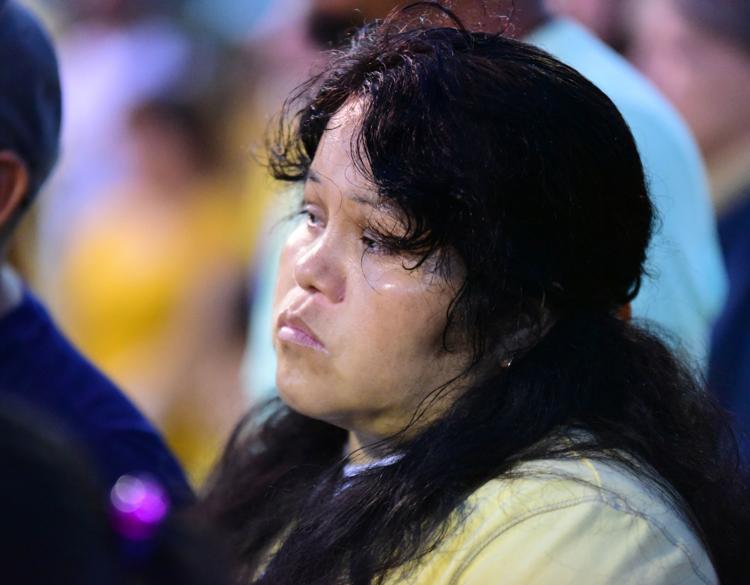 092319_nws_vigil 15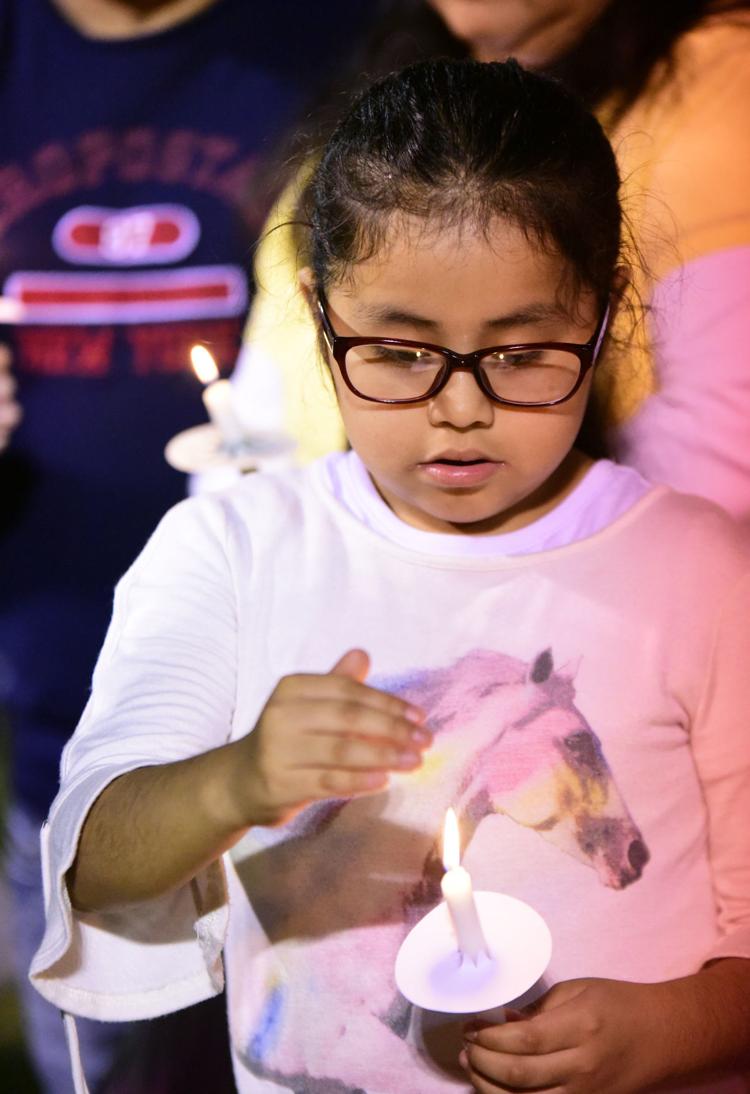 092319_nws_vigil 14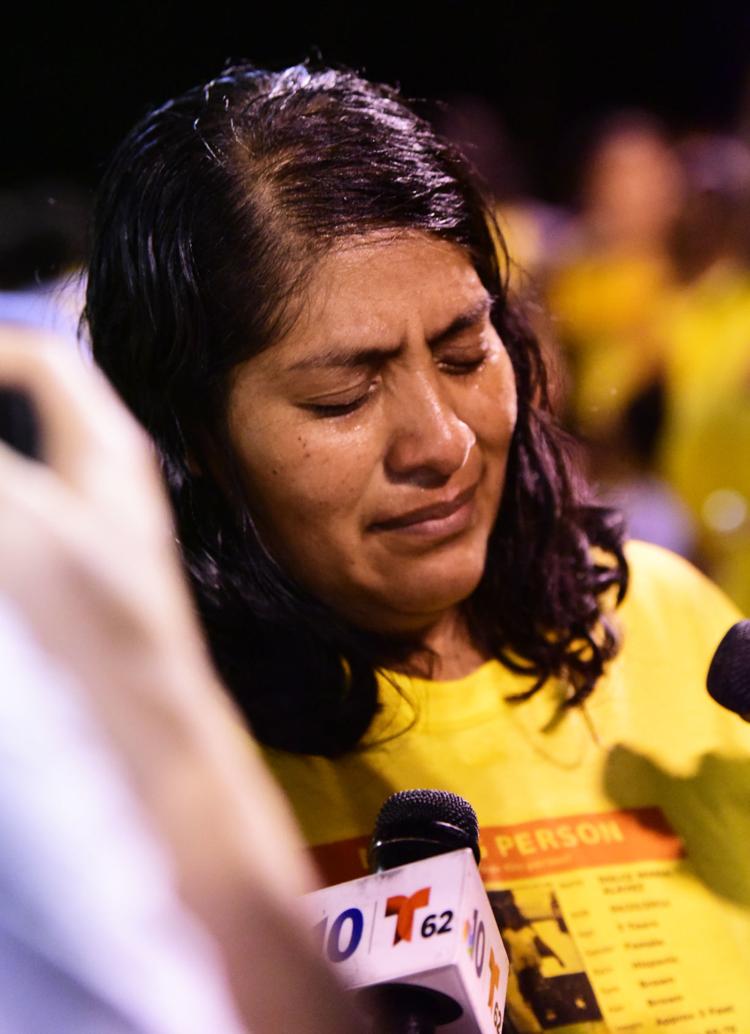 Contact: 609-272-7222
Twitter @ACPressDanzis
Get local news delivered to your inbox!
Subscribe to our Daily Headlines newsletter.