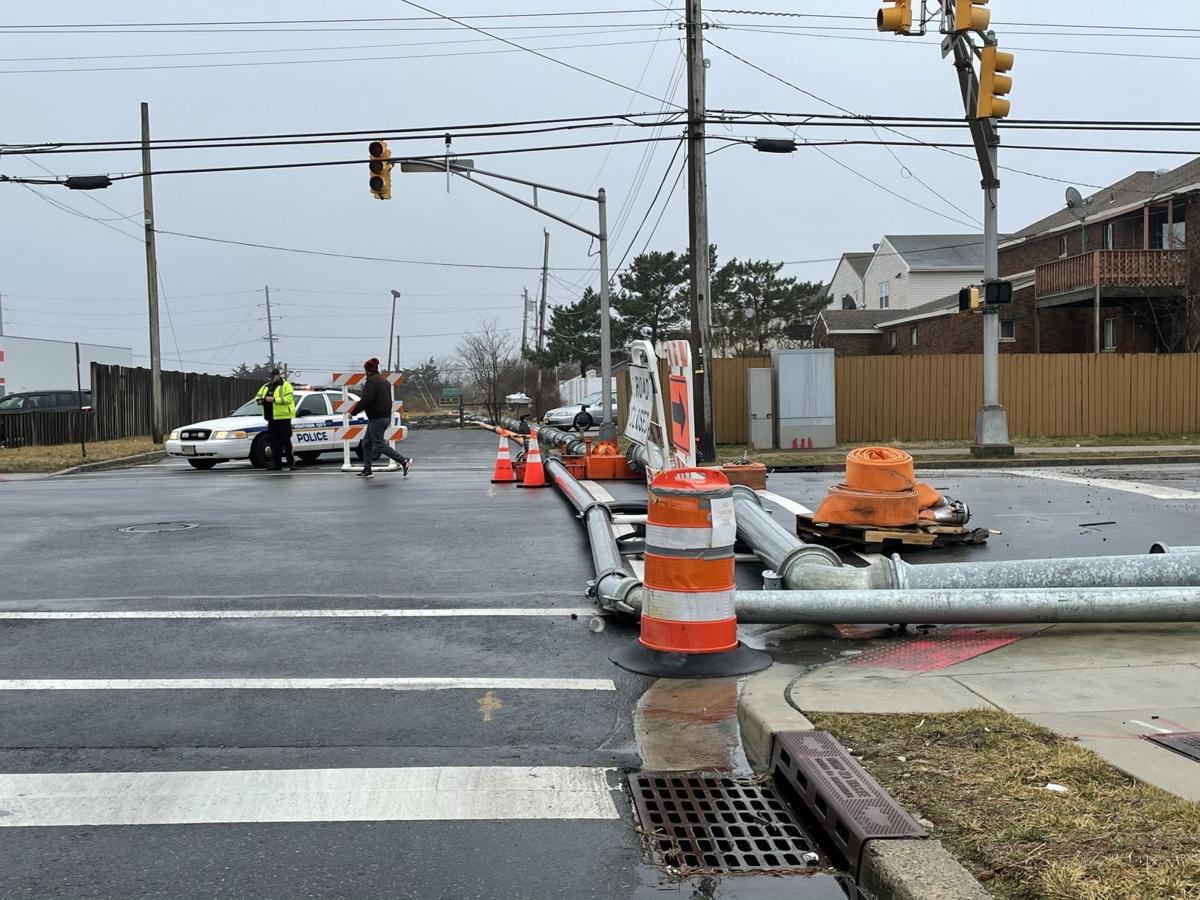 VENTNOR — Repairs to the Wellington Avenue sewer main were completed over the weekend and determined to be a success, the Atlantic County Utilities Authority said Monday.
The leak in the sewer line in the Ventnor Heights section of the city was detected Feb. 21.
At 12:30 a.m. Saturday, contractors retested the sewer main repair and connection while sewer flows were at a low point, Amy Menzel, communications manager for the ACUA, said in a news release. The line stops were opened to allow water being bypassed to flow through the repaired section of the sewer main.
The repair showed no evidence of leakage, Menzel said.
As a precaution, the excavation around the repair was kept open for the remainder of the weekend, Menzel said. An evaluation showed the repair to be strong and secure, and contractors began disassembling the line stop and bypass equipment Monday.
VENTNOR — Nearly three weeks after the sewer main broke on Wellington Avenue in Ventnor Heig…
The New Jersey Department of Environmental Protection and the Atlantic County Division of Public Health will schedule additional water sampling and testing, Menzel said.
Work continues to prepare the site for road restoration, Menzel said.
Jeff Tittel, director of the New Jersey Sierra Club, said the leak was a "direct result of DEP's failure to invest and upgrade aging infrastructure, maintain and inspect systems, and to protect our coasts from pollution."
"Climate impacts like chronic flooding, storm surges and sea-level rise will only make problems like this worse," Tittel said Tuesday in a news release. "We need at least $14 billion just to fix our combined sewer overflow systems and billions more to fix our water systems that are outdated and breaking. The state also needs to clean up our stormwater by retrofitting storm basins and restoring natural systems like wetlands that will also protect water quality.
"The people of New Jersey deserve a clean coast to enjoy for future generations."
Contact Vincent Jackson: 609-272-7202
Twitter@ACPressJackson