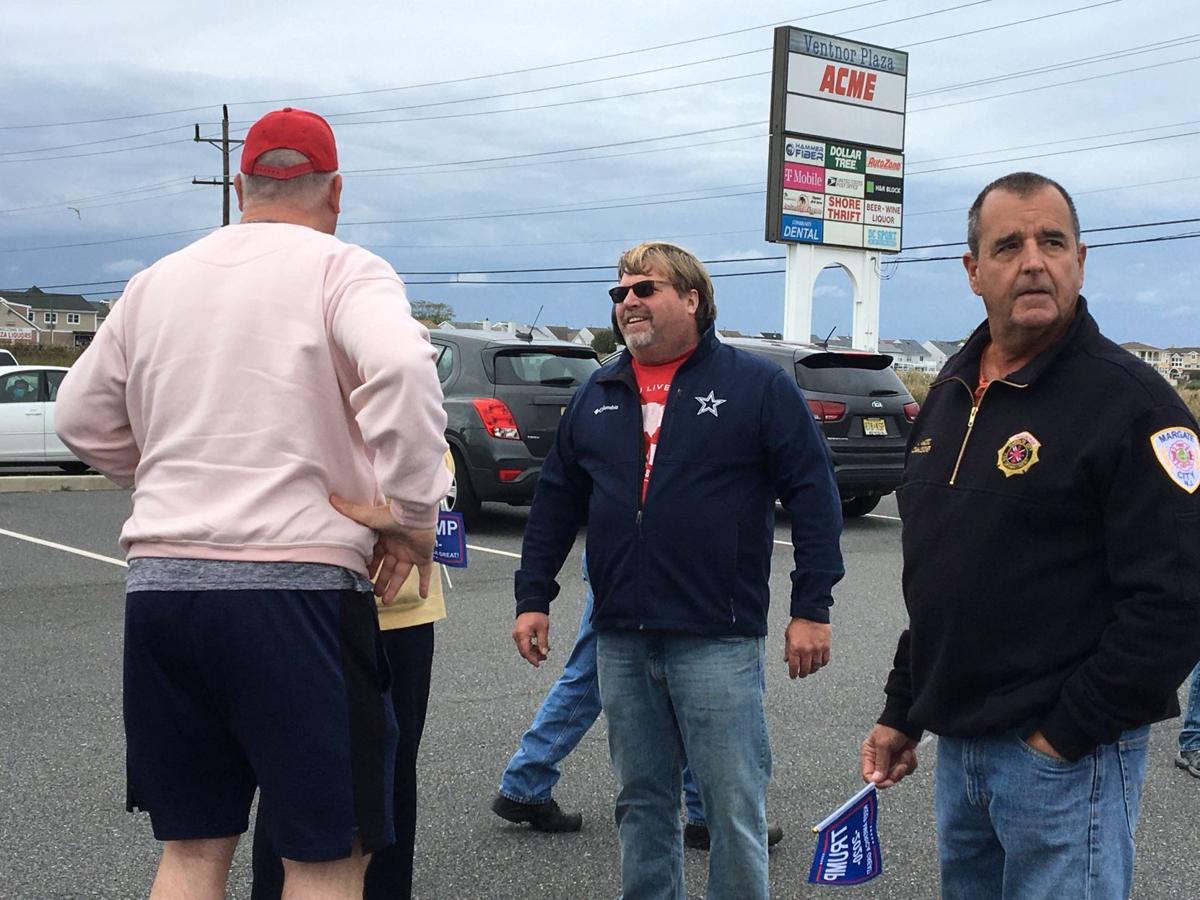 Ventnor Board of Education member Joseph McDevitt was a community-oriented public servant and "just a kind human being," his friends said Friday.
"He was that 'Sure, whatever you need' guy," said Ventnor police Chief and school board President Doug Biagi.
McDevitt, 53, died Thursday due to complications from COVID-19, leaving behind his wife, Ailyn, and two children.
Holy Spirit High School reported McDevitt's death on its Facebook page Friday morning.
"Please pray for the family of long time Holy Spirit supporter and assistant football coach Joe McDevitt ('85), who passed away last night at his home in Ventnor. Our hearts go out to the entire McDevitt family in this difficult time," the post reads.
ATLANTIC CITY — A special school board meeting that included only an executive session discu…
McDevitt is a former Atlantic County freeholder, a former teacher at Atlantic City High School and was recently appointed to the Ventnor school board and to serve as the sending-district representative to the Atlantic City school board.
He also owned a landscaping business.
"He lived and breathed Ventnor, and I knew he would do everything he could for the students who go there as well as the taxpayers," said Ventnor Mayor Beth Holtzman. "He was a good person. He was a really good person."
Atlantic City Board of Education member John Devlin called McDevitt's death "unfathomable."
"Very proud father and family guy, always putting everyone before himself, great board member that was a wealth of knowledge," Devlin said.
ATLANTIC CITY — There was an unfamiliar feeling in the city Thursday morning, as the news ev…
Biagi said he and McDevitt, who he said friends called "Mc-O," grew up together in Ventnor and served together in many volunteer positions throughout the years.
"He was always pro-community, pro-kids," Biagi said, adding McDevitt's passing was "a shock."
"It's a blow to everybody who knew him, worked with him or volunteered with him," he said. "How are we going to fill that void now?"
Holtzman said she has known McDevitt since he was 5 years old.
"He was special to me," she said, adding she and the McDevitt family are neighbors. "Wonderful wife, two great kids, my heart is broken, but I know the community is shattered by it."
ATLANTIC CITY — Robert C. McDevitt, a member of the Atlantic City Beach Patrol for more than…
Holtzman said McDevitt's death during a pandemic has compounded the grief because the community is unable to come together. She said she is planning something to honor McDevitt's life.
Flags were lowered to half-staff throughout the city Friday in McDevitt's honor, Holtzman said.
McDevitt is survived by his brother, Bob McDevitt, president of Unite Here Local 54, the labor union representing nearly 10,000 Atlantic City casino employees.
Contact: 609-272-7251
Twitter @clairelowe