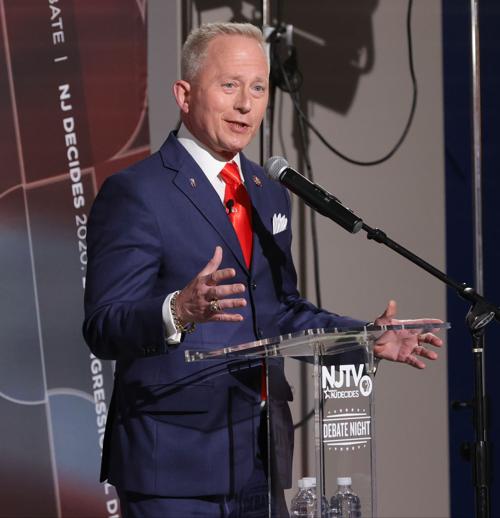 The Washington-based National Association of Home Builders on Friday endorsed U.S. Rep. Jeff Van Drew for reelection.
In a news release from the association, association Chair Chuck Fowke said Van Drew, R-2nd, is a "champion of housing and has pushed to advance policies that will help ease the nation's housing affordability crisis, put families in homes, create jobs and spur economic growth."
Housing accounts for about 15% of the nation's gross domestic product, according to the release. Building 100 single-family homes creates nearly 300 full-time jobs and $11.1 million in fees and taxes for government, and the association believes it is important to elect "pro-housing, pro-business candidates to Congress to ensure that housing and the economy move forward."
"We are proud to endorse Rep. Van Drew for reelection," Fowke said. "He has worked tirelessly to promote job training programs that will help ensure an ample supply of well-trained workers to build the nation's homes."
Contact: 609-272-7210
Twitter @ACPressAustin
Get Election 2020 & Politics updates in your inbox!
Keep up on the latest in national and local politics as Election 2020 comes into focus.