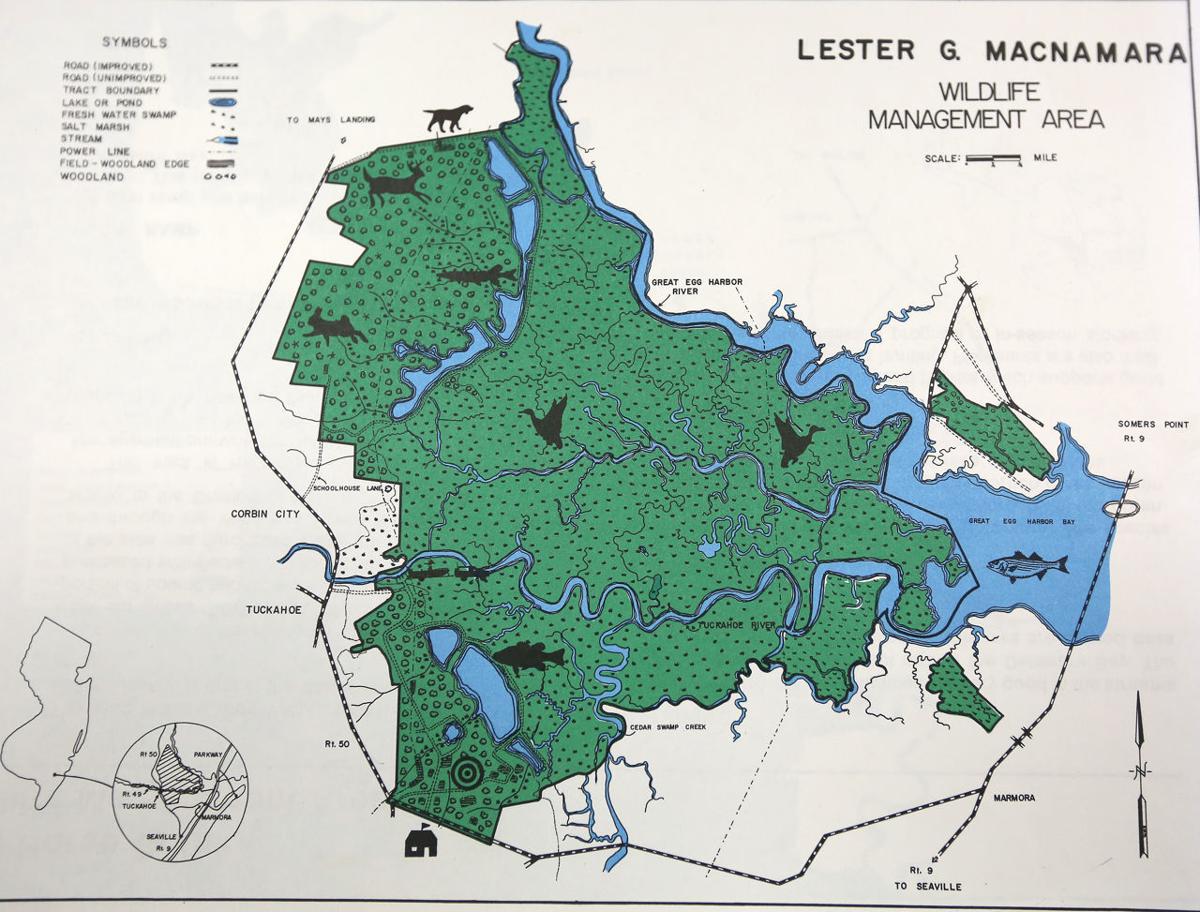 Impoundments on the Upper Township side of the Tuckahoe Wildlife Management Area — formerly MacNamara — will be closed through midwinter, the state Department of Environmental Protection said last week.
Contractors are installing new water-control structures, and the closing is for public safety, DEP said.
Impoundments are raised roads cutting through wet areas at the WMA.
Pheasant hunting and stocking can continue in other areas of the WMA, but hunters will not be permitted to hunt pheasants along the impoundment dike.
The work to restore the 70-year old migratory bird impoundments at the WMA is being done with a $1 million grant from the North American Wetlands Conservation Act, DEP said. Its Division of Fish and Wildlife worked with Ducks Unlimited, Cape May County Mosquito Control and the DEP Green Acres Program to receive the funds.
Recycling grants distributed: New Jersey's local governments will receive $14.3 million in state grants to enhance recycling efforts, the Governor's Office said last week.
The grants are based on 2015 recycling performance, when the state recycled 43 percent of its municipal solid waste, a 2 percent increase over 2014.
Vineland was the only municipality in the region to receive a grant of more than $100,000, getting $306,682 — comparable to much-larger Newark, which got the most of any in the state at $361,403.
New Jersey joined the Interstate Wildlife Violator Compact on Friday, giving the state more …
Egg Harbor City tree planting: Egg Harbor City planted 100 trees on public property Thanksgiving week, thanks to a two–year effort by its Green Team, SustainableEHC.
D&R Landscaping of Vineland planted trees at Lincoln Park, Key-Rec Field, the Charles L. Spragg School and Cedar Creek High School, according to the group.
The project is funded by a $30,000 Community Stewardship Incentive Program grant from the New Jersey Forest Service Urban and Community Forestry program.
The trees replace 109 lost in the straight-line windstorm, or derecho, that hit the region in summer 2012, the team said.
A group of volunteers banded a snowy owl at Island Beach State Park on Wednesday, as part of…
Sierra Club's Tittel on Murphy transition team: Jeff Tittel, director of the New Jersey Sierra Club, has been announced as a member of Gov.-elect Phil Murphy's Transition Team for Environment and Energy.
Tittel has directed the New Jersey Chapter for 19 years and founded other grassroots environmental organizations in New Jersey, including the Highlands Coalition, according to Sierra Club.
"I look forward to working with him and the other transition team members to make New Jersey a leader once again in clean energy. We believe that Murphy will bring a new vigor and energy to the Statehouse while enacting important environmental initiatives," Tittel said in a statement.
Contact: 609-272-7219
@MichelleBPost
Get local news delivered to your inbox!
Subscribe to our Daily Headlines newsletter.