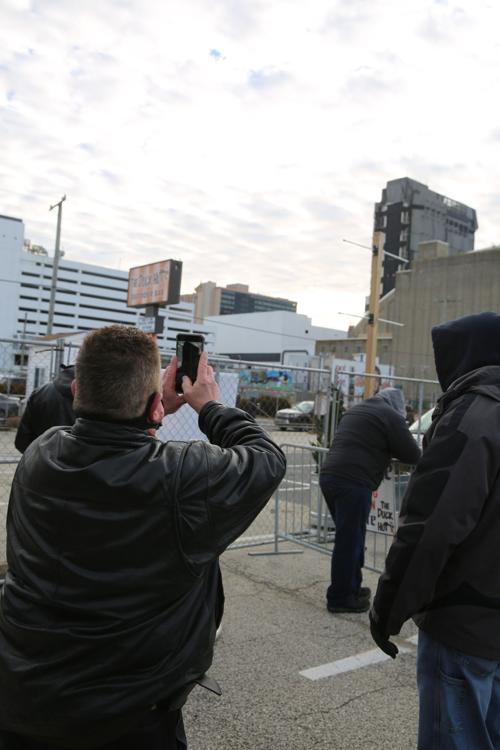 ATLANTIC CITY — Three bundled-up tailgaters braved the cold at Bader Field at 7:30 a.m. Wednesday, enjoying a few cans of ice cold Miller Lite as a pregame to the big event.
"We just wanted to see a building come down. Nothing else really matters," said Dan Sanchez, 33, of Lakewood, Ocean County.
Sanchez was one of hundreds of people who flocked to the city on a bitterly cold morning to watch the former Trump Plaza Hotel and Casino implode at 9 a.m. To get a good viewing spot, they arrived as early as 6:30 a.m. Prime spots included Bader Field, the beach and Boardwalk or along Atlantic Avenue.
By 7:30, dozens of people started trickling into the Duck Hut, Ducktown Tavern's outside bar, for an implosion party just clear of the exclusion zone at Georgia and Atlantic avenues. By 8:30 a.m., John Exadaktilos, the bar's owner, estimated there to be about 200 people at the bar.
"We're fortunate with the crowd that we have," he said. "I knew we'd get a good crowd, but I didn't think it would be anything like this."
Maureen and Dan McCauley, a retired couple from the Smithville section of Galloway Township, drank cocktails at a picnic table inside the Duck Hut. Before Wednesday, they had never seen an implosion.
"It's a good view," Maureen McCauley said. "I wonder if it's going to be loud, if the ground is going to shake."
Miroslaw Klimczak immigrated to the United States from Poland in the 1980s and soon landed a…
Bargoers enjoyed cocktails and breakfast wraps while trying to keep warm in below-freezing temperatures. As of 9 a.m., it was only 28 degrees in the city.
Many at Bader Field kept their cars running, set up tripods and took selfies with the Plaza in the background before the building was gone for good.
Jordan Rodriguez, 23, of Delaware, and his friend Steven Sprofera, 24, of Jersey City, met up to watch the spectacle.
"I read about it online and kept hearing about it on the radio. I thought it sounded cool, so I had to come see it," said Rodriguez. "It's funny because Trump is no longer president, and then a couple weeks later, his last building is going down. It's ironic, really."
By 8:45 a.m., the corners of Atlantic and Georgia avenues were packed with people looking for the best view of the event.
Brian and Michelle Woolsey, of Little Egg Harbor Township, brought their children Liam, 9, and Ellie, 6, to the Duck Hut. The kids watched videos on their tablet and snacked on breakfast wraps. Virtual school didn't start until 9:30 a.m.
Liam and Ellie knew the implosion may be loud but weren't afraid of the noises.
"Daddy said we might have to wear a mask when they explode it," Ellie said. "I'm excited."
ATLANTIC CITY — Luz Seppulveda said the demolition of the building once known as Trump Plaza…
Ronald Rinker, 60, worked at Trump Plaza for 30 years as a bartender. His first day on the job was April 17, 1984. He stayed until the casino closed in September 2014.
"I was the last person in there," he said. "I was (working) during the Miss America pageant. We had a private dinner overlooking the ocean. After the party, we were escorted by security out of the building."
He came to Ducktown carrying the original name tag he wore during his time at the Plaza.
"I have a lot of great memories," he said. "It's a part of history. It was a good ride. I enjoyed it."
Salvatore Profaci and Hunter Dudkiewicz rode their bikes from Ventnor down to the beach for the occasion. Dudkiewicz even took the day off from work.
"(It's a) mix between wanting to see Trump leave Atlantic City and wanting to see stuff explode," said Profaci, 32.
ATLANTIC CITY — On Wednesday, Trump Plaza will come down and leave the city with a golden op…
Just before 9 a.m., Bader Field had more than 100 cars. People gathered near the bay to view the Plaza in the distance or waited patiently in their heated vehicles. Some even waved down the only vendor at Bader Field, a man who sold soft pretzels out of a shopping cart.
While people stood on their cars at Bader Field, a few hundred spectactors gathered on the beach. Crowds formed along Atlantic Avenue and in an adjacent parking lot. All eyes were dead set on the Plaza. Everyone had their cellphones out.
At 9:08, the boom went off, followed by loud crackles. Within seconds, the casino was gone, falling on top of itself like a house of cards.
Some cheered, others clapped.
"It's outta there!" one man yelled from the parking lot next to Ducktown.
It wasn't all cheerful, though.
"It's hard for us," said Dani Summerson, a 17-year Plaza employee who met her husband, Mark, at the casino. "It's good memories for us. I know a lot of people are happy it's coming down, but for us, it's sad."
For 27-year-old Sarah Wilson, the moment was bittersweet. Her father, who died in 2018, was a 20-year employee. She came to the beach wearing a Trump Plaza jacket, shirt and hat from the 1987 bout between Mike Tyson and Tyrell Biggs. All were her father's.
There was a time, during its 30 years as a casino, that Trump Plaza Hotel and Casino brought…
"(It was) kind of like watching my childhood explode a little bit," the Mays Landing resident said. "When I was little, it was all sparkly and pretty and ostentatious. (It was) like magic, like a palace. I thought it was the coolest place."
By 9:15 a.m., many of the cars had left Bader Field. A few stayed back for a few more selfies. By 9:30 a.m., police asked the last of the public to leave the premises.
It was a different scene at Ducktown. About half of the crowd stuck around and continued to party, even an hour after the casino came down.
"It's nice to have everybody here," said Maegin Wessler, 35, a server at the bar. "We haven't had an event in almost a year now. The Plaza was an icon in the city for a while. A lot of people worked there, and a lot of people here (at the implosion party) are retired cocktail servers or bartenders or supervisors. They're watching the place they worked at for 15 or 20 years go down."
Justin McGinnis, 26, of Absecon, is a videographer and took footage of the implosion while enjoying a cocktail at the bar.
"You don't see this too often," he said of the implosion. "It's just crazy to see something that's been so long in Atlantic City and the start of the casino industry go down. I had family members, aunts and uncles, who worked there, so it's pretty wild to see it all go down."
Staff Writer Ahmad Austin and Press interns Raquelle Gilbert and Selena Vazquez contributed to this report.
GALLERY: Crowds gather to watch the implosion of the former Trump Plaza at Ducktown Tavern
Ducktown implosion party (1).JPG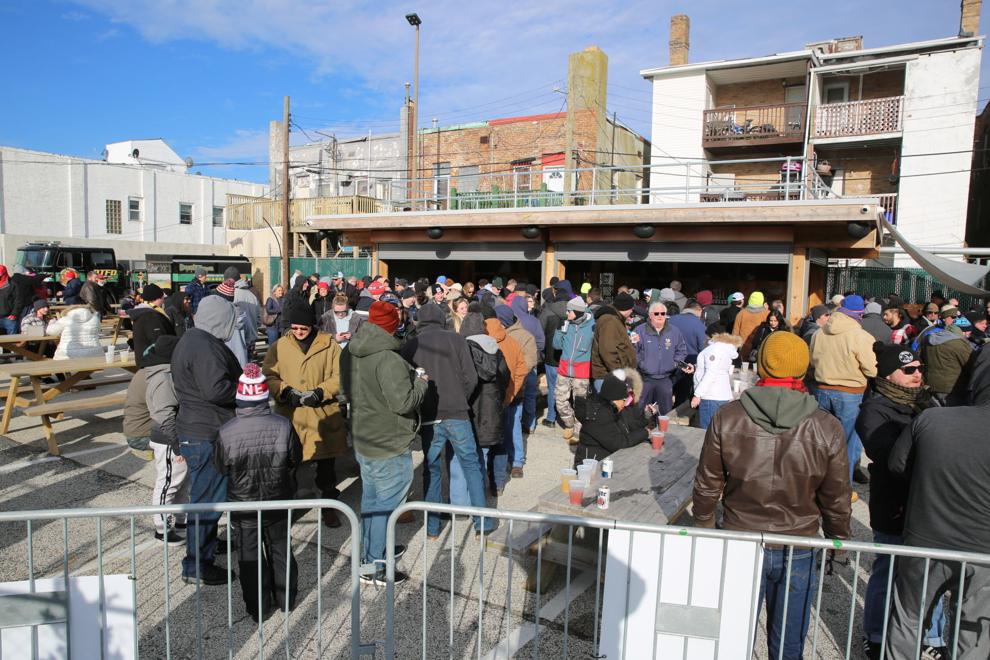 HIDE VERTICAL GALLERY ASSET TITLES
Ducktown implosion (2).JPG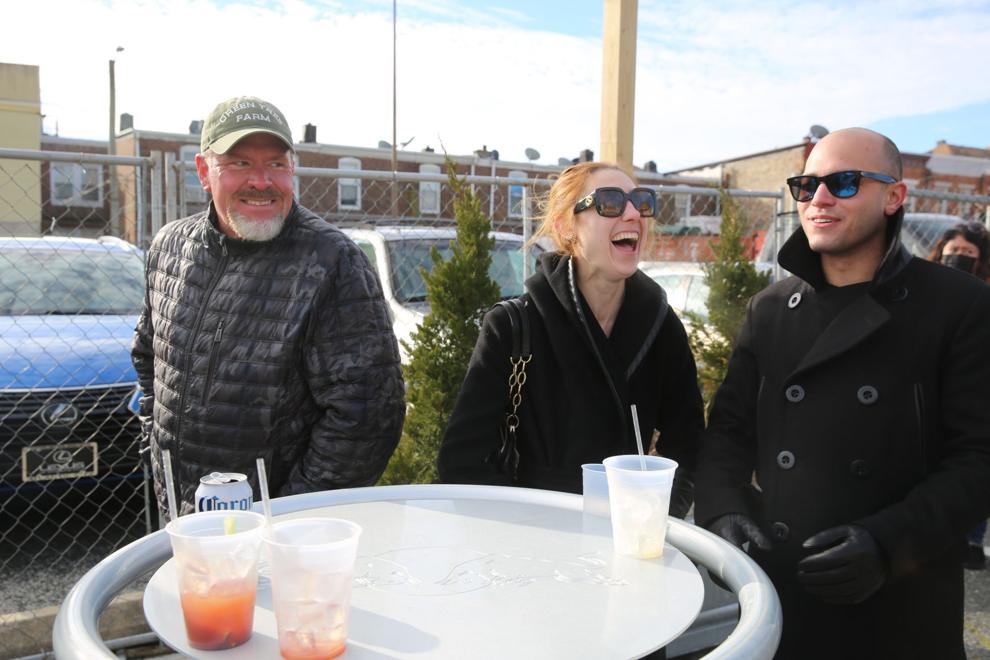 Ducktown implosion party (2).JPG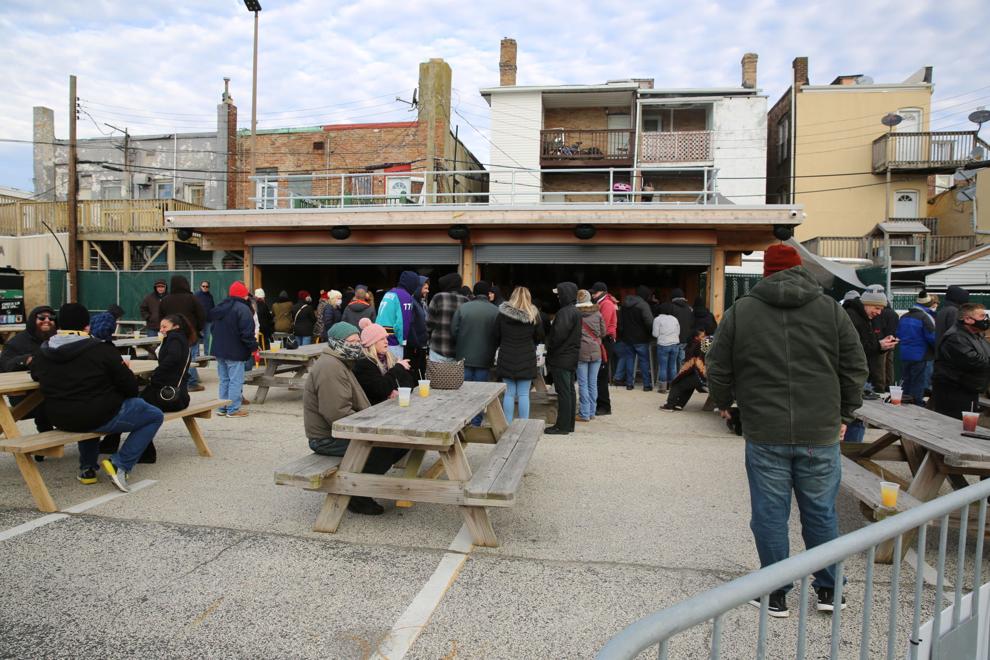 Ducktown implosion (1).JPG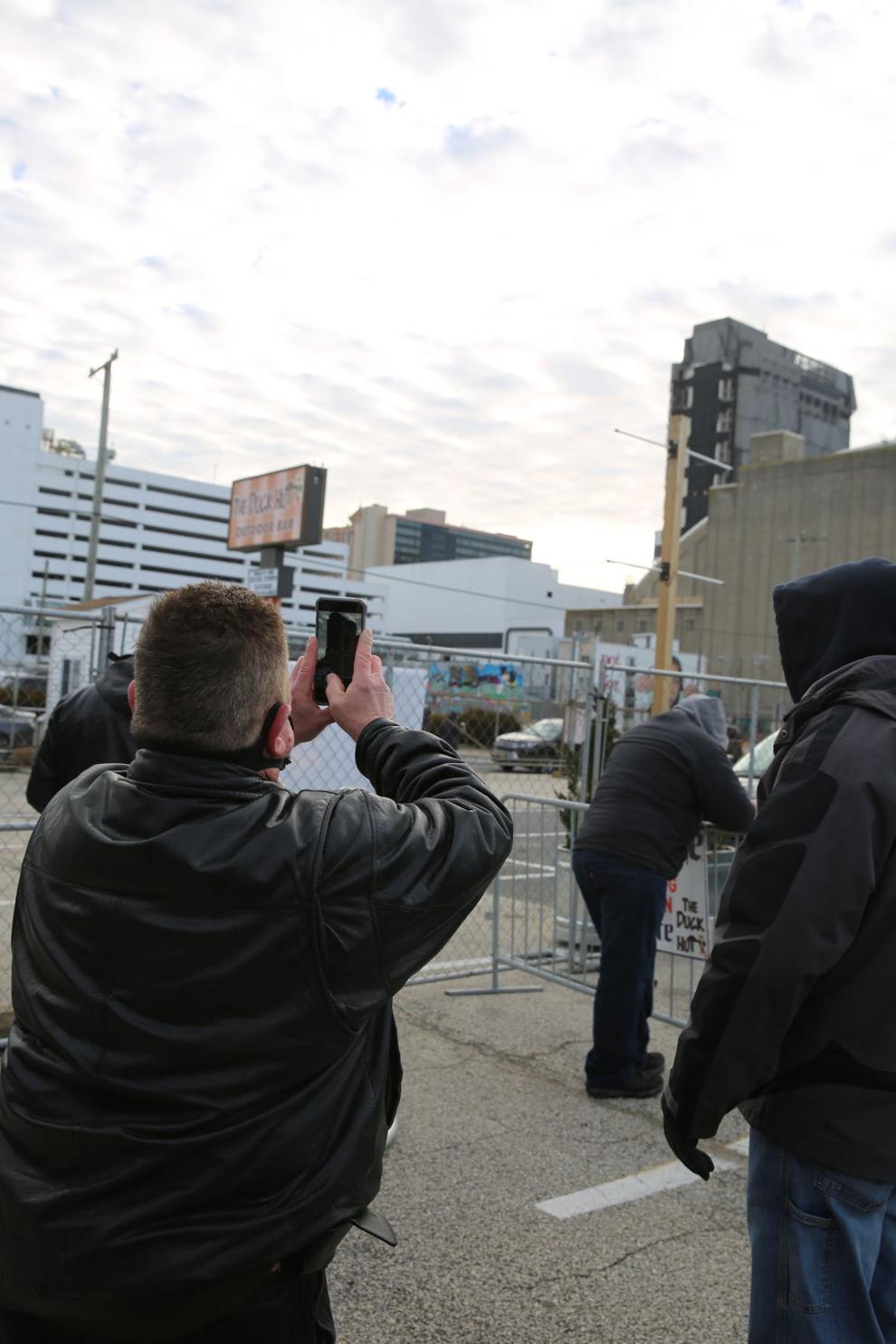 Maegin Wessler.jpg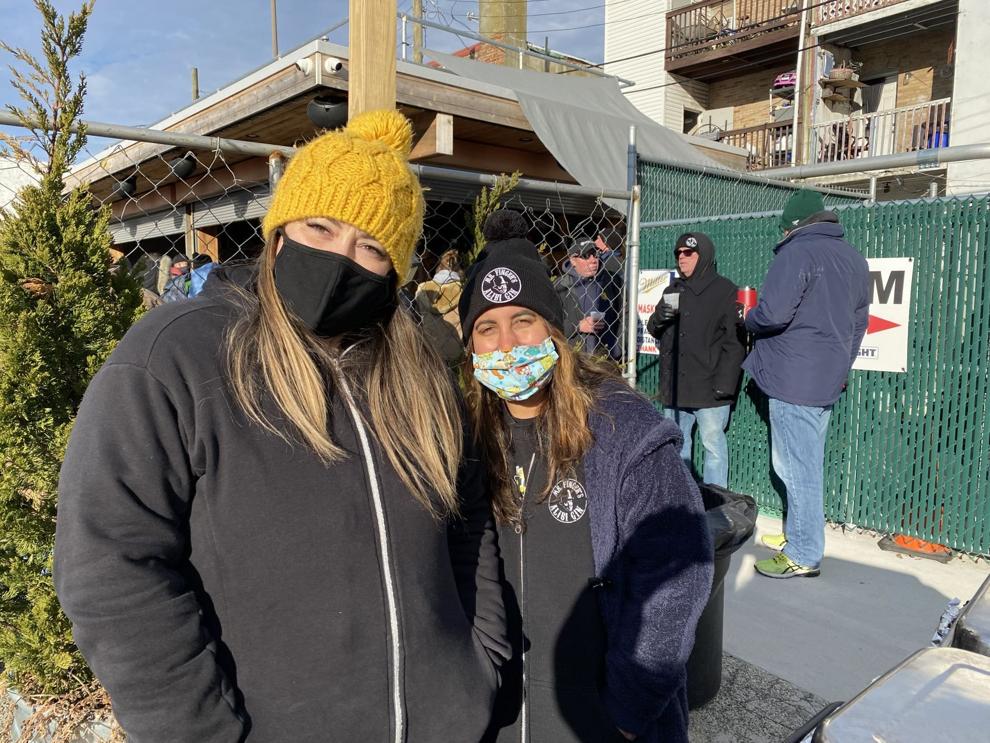 Ducktown implosion party (3).JPG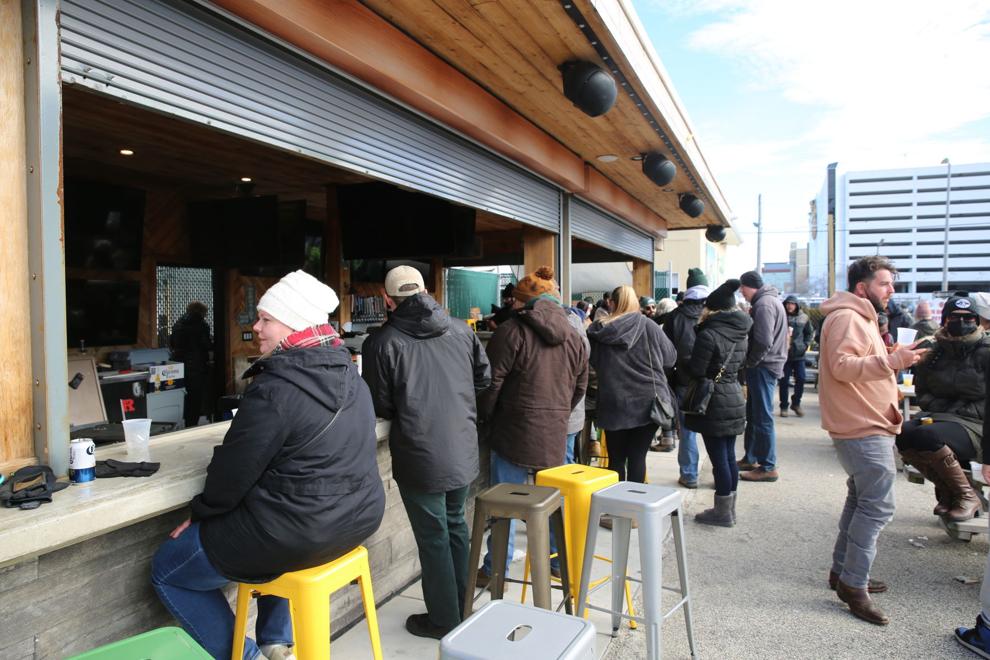 Ducktown implosion party (4).JPG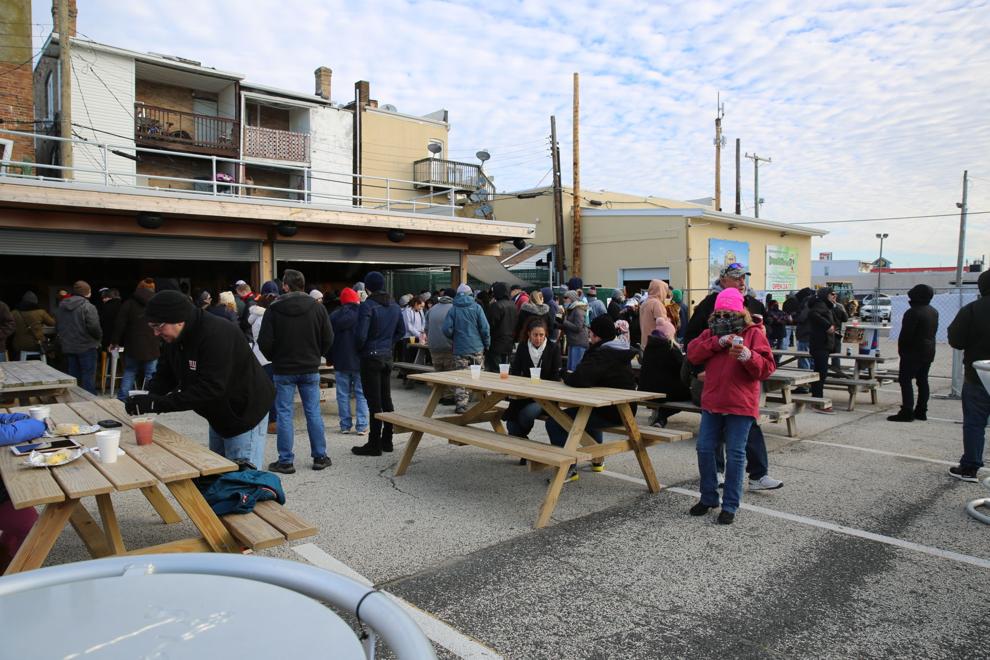 Ducktown implosion party (5).JPG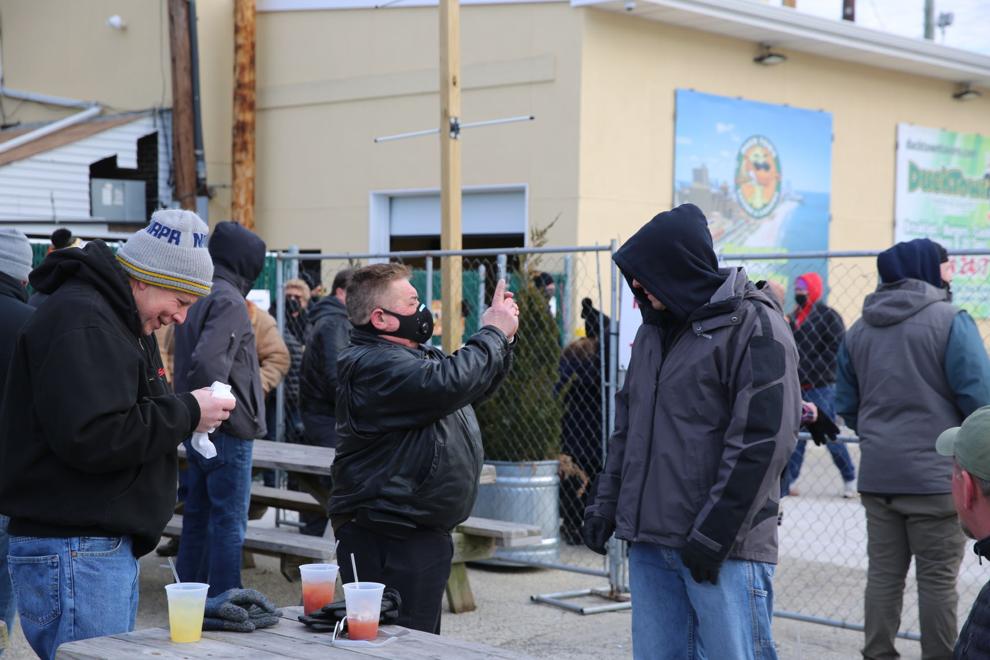 Ducktown implosion party (6).JPG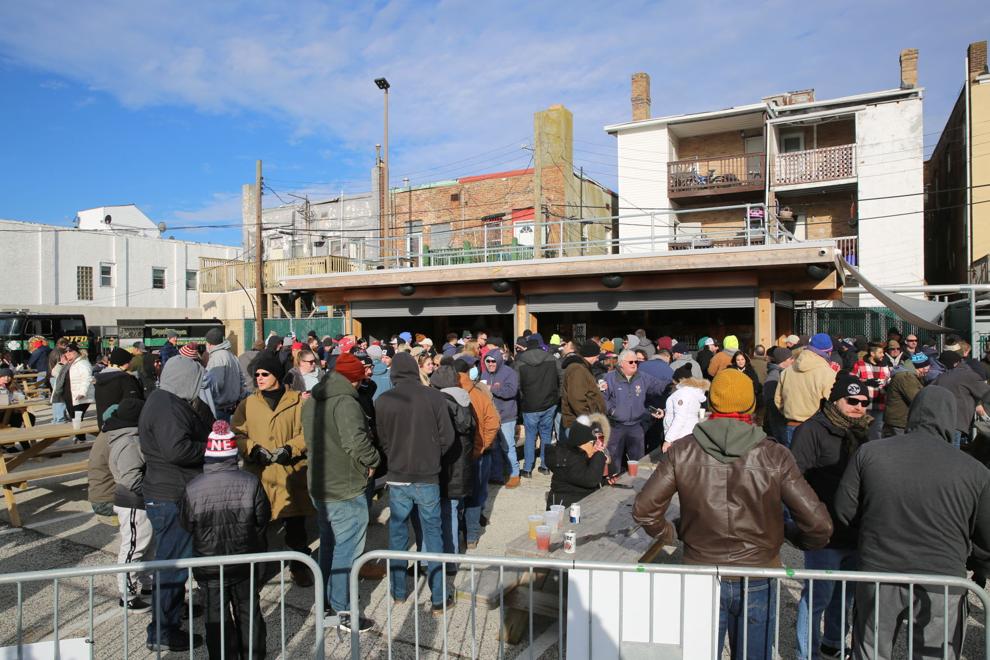 Ducktown implosion (4).JPG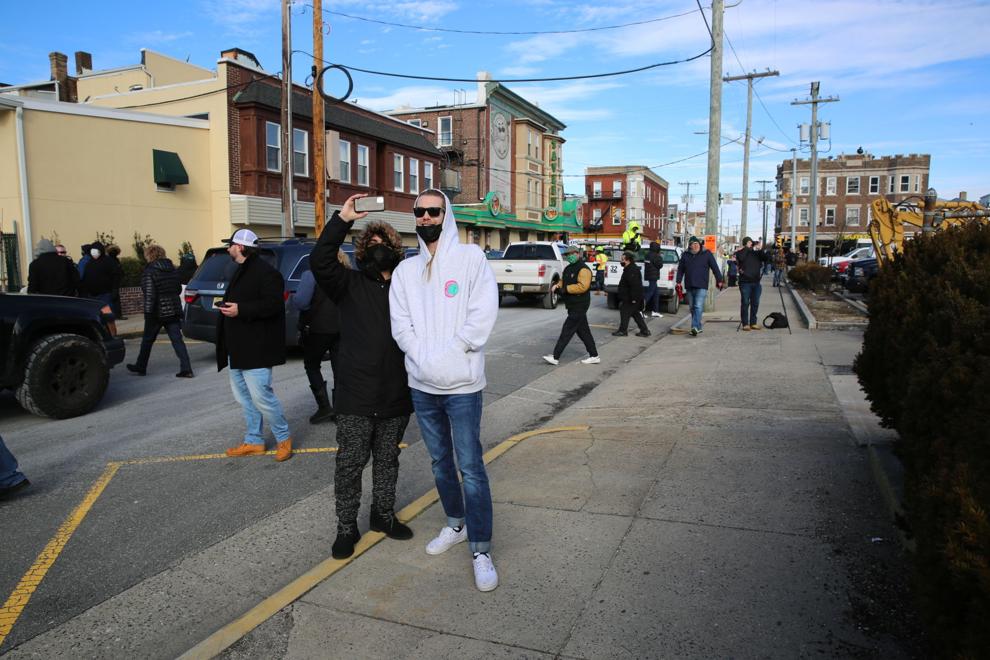 Ducktown implosion (5).JPG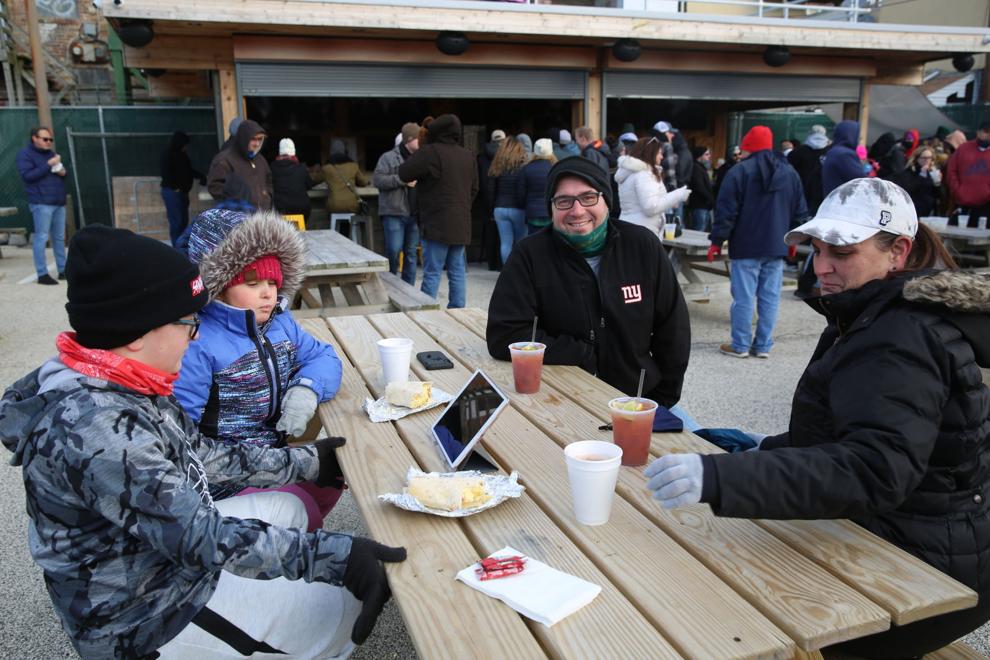 Ducktown implosion (6).JPG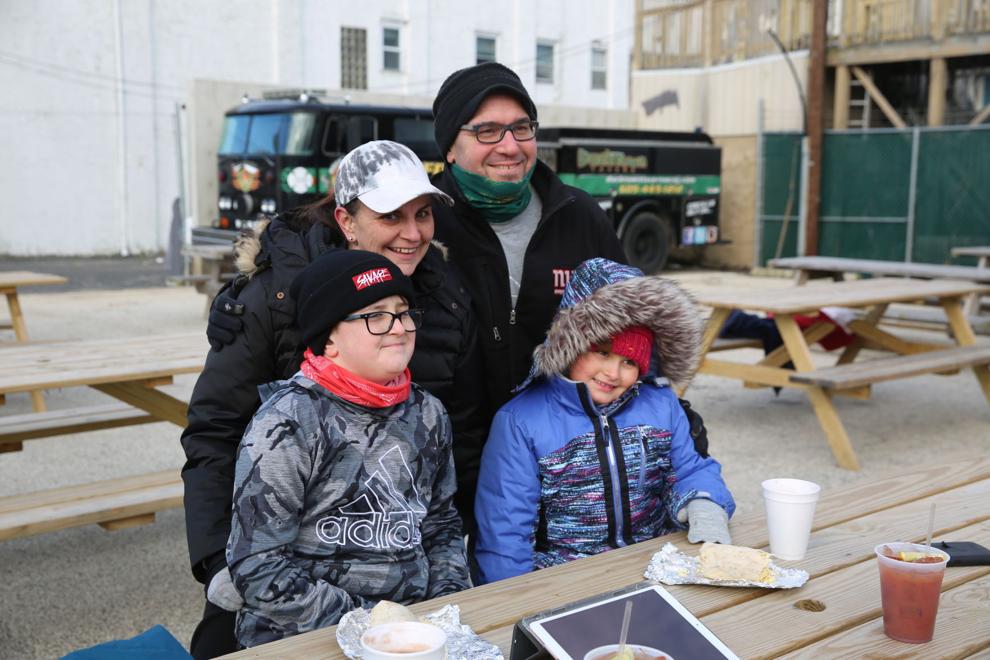 Duck Town Plaza party- Jim Hill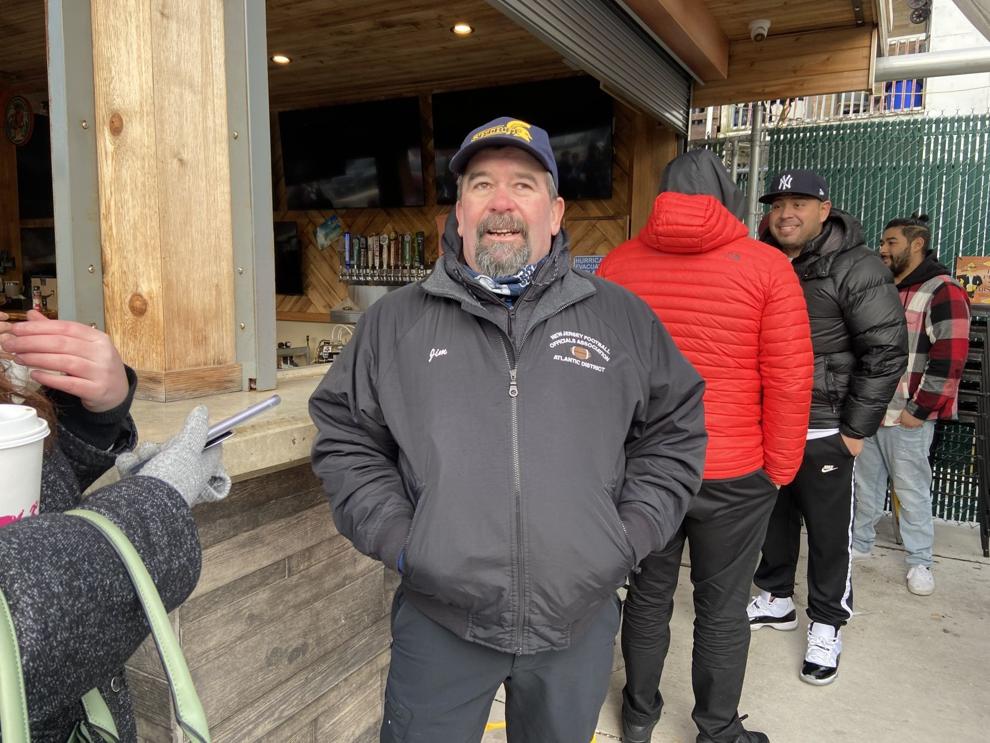 Duck Town Plaza party-McCprmick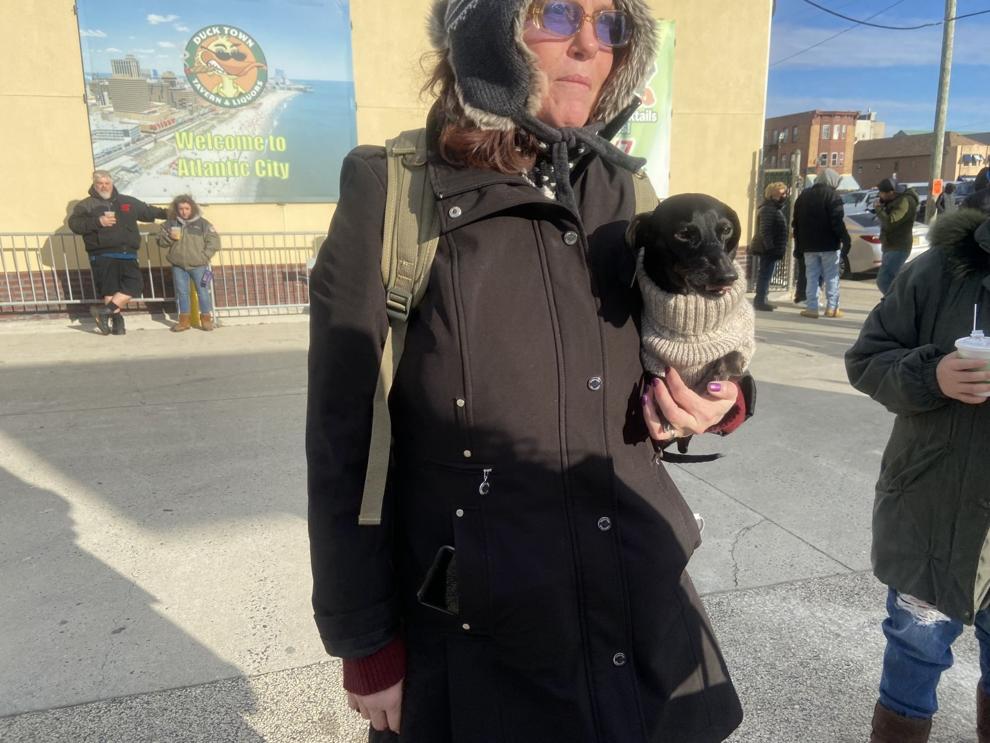 Duck Town Plaza party- McGinnis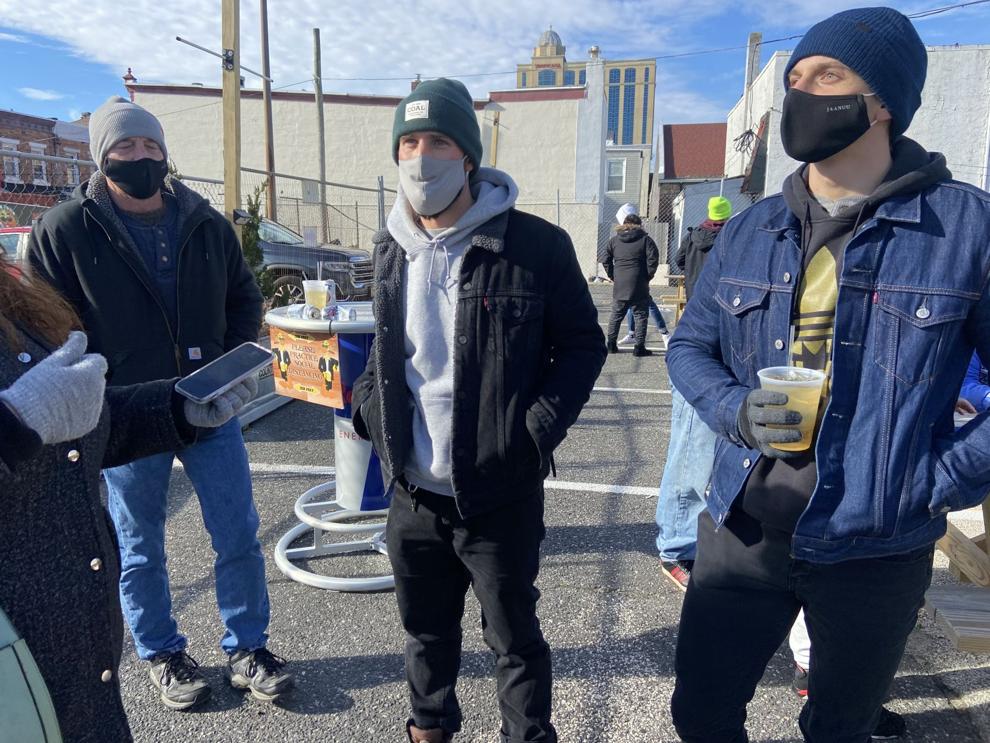 Duck Town Plaza party-Kelly's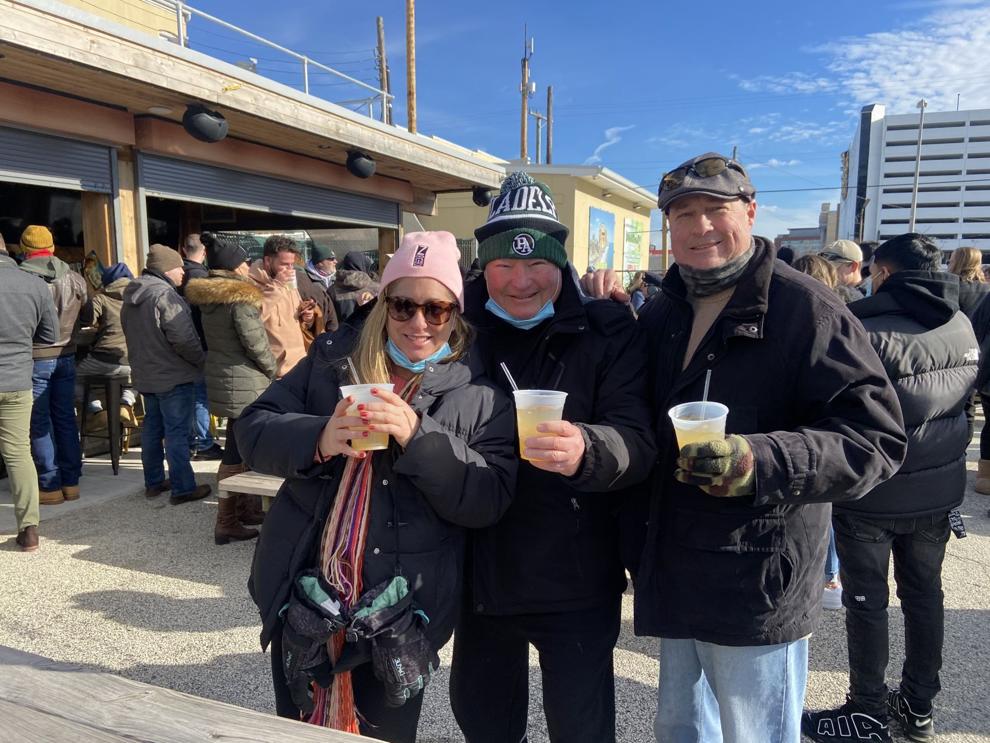 Ronald Rinker.jpg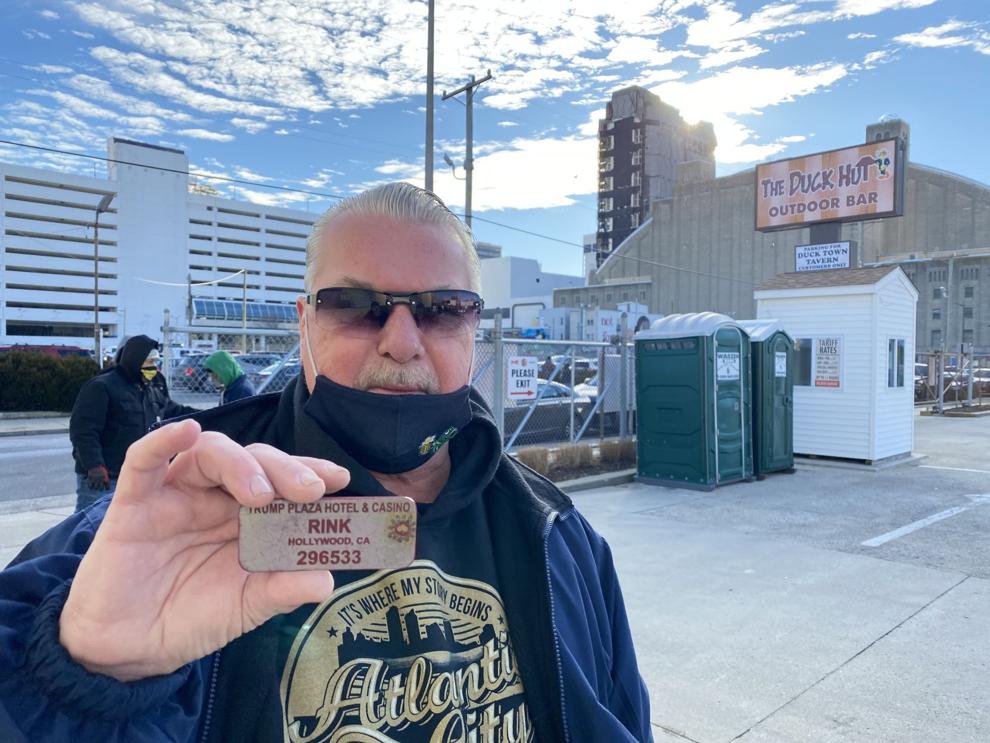 Chris Acay.jpg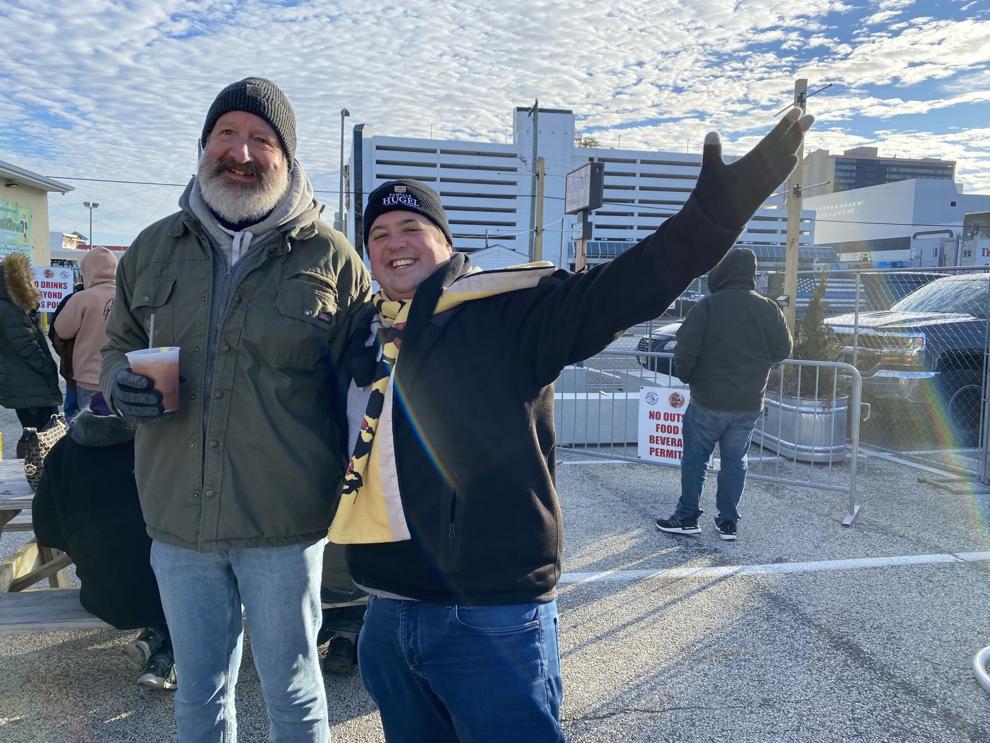 Atlantic Avenue Plaza watch-Stewart's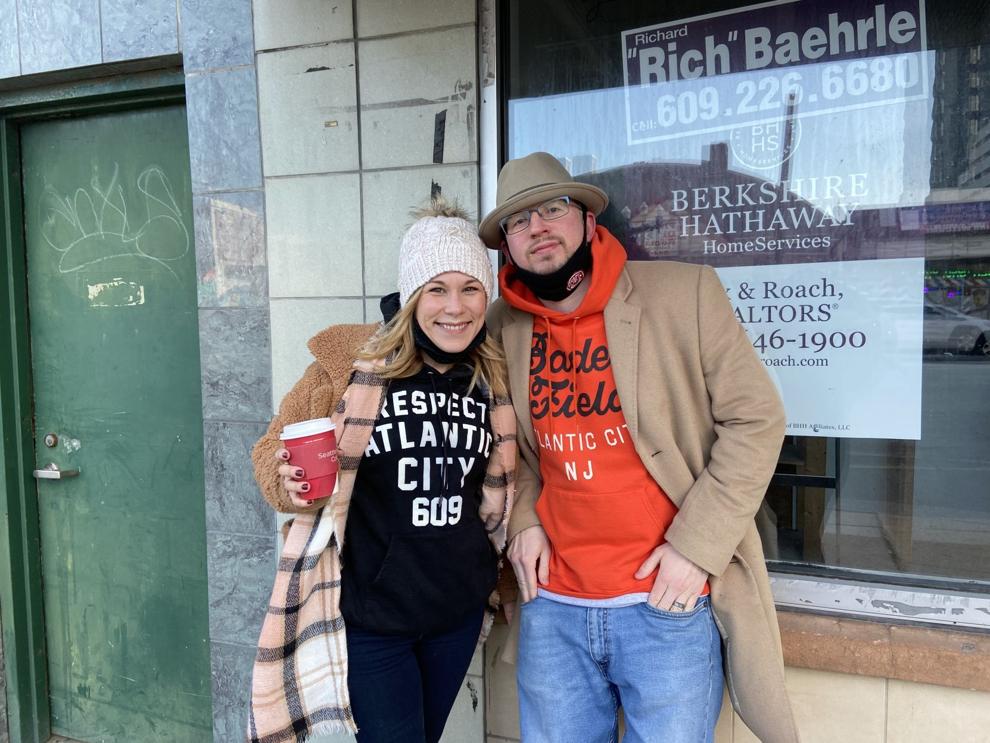 Contact CJ Fairfield:
609-272-7239
Twitter @ACPress_CJ