Transit Villages and a connection to Atlantic City International Airport are among the initiatives state and local stakeholders are considering to reinvigorate the Atlantic City Rail Line.
On Oct. 24, the stakeholders participated in the second of three planned teleconferences organized by state Sen. Chris Brown, R-Atlantic, to discuss goals for expanding service on the line.
The topic this time was midterm goals. Among the immediate gains: An extra train to and from Atlantic City was secured for this Thursday and Friday's New Jersey Education Association convention, which Brown said is expected to see 15,000 attendees. In addition, officials agreed to look for funding sources for a spur line from the airport in Egg Harbor Township to the main line.
ATLANTIC CITY — The theme of social justice will continue to dominate the state education co…
"A direct rail link from the airport to Atlantic City is a smart investment which will help generate more flights into an underutilized airport and help grow our hospitality industry while diversifying our economy," Brown said.
The meetings have been productive, said Janet Hewes Gasbarro, who was nominated for the NJ Transit board earlier this year and sat in on the call.
"I think things are really starting to coalesce," Gasbarro said. "The transit people are talking to the people from here and communicating."
The semi-regular meetings follow a nearly nine-month shutdown of the Atlantic City Rail Line that ended in May, about five months after the original reopening date. NJ Transit ceased operations to install federally mandated "positive train control" safety equipment that can correct for conductor error. Commuters found the lack of a clear timetable from the agency unacceptable, and the stopgap measures, including a bus to and from Philadelphia, insufficient. Riders put pressure on elected officials, who in turn leaned on agency employees.
Now, officials — including Unite Here Local 54 President Bob McDevitt, Casino Reinvestment Development Authority Executive Director Matt Doherty and Atlantic County Freeholder Chairwoman Amy Gatto — are looking to be more proactive with buoying the line, which many commuters rely on but has seen dropping ridership for years.
Brown sent letters to the mayors of Atlantic City, Absecon and Egg Harbor City last week saying he would advocate at the state level for Transit Village designation and funding for them, which allows select cities to build up pedestrian infrastructure near rail stations. Transit Villages were on the short-term wishlist in August.
Officials also discussed shifting schedules to accommodate casino workers who clock out at odd times, Gasbarro said.
At the first stakeholder meeting in August, stakeholders secured extra cars for the Atlantic City Airshow and announced their short-term goals, including clear lines of communication in the run-up to large events in the city and beefing up marketing efforts on both ends of the line.
"By working hard as a bipartisan team, we are improving the services of the Atlantic City Rail Line step by step — with adding extra service for events in Atlantic City and a commitment to upgrade our infrastructure — to grow and diversify our local economy," Brown said.
022219_nws_njtransit (7)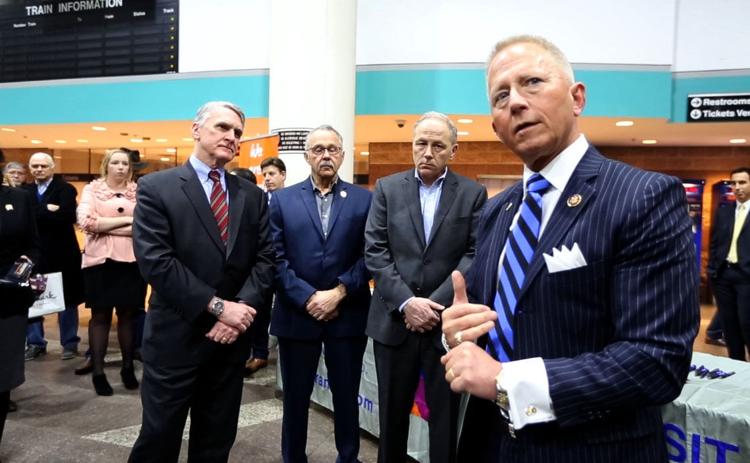 -- HIDE VERTICAL GALLERY ASSET TITLES --
022219_nws_njtransit (4)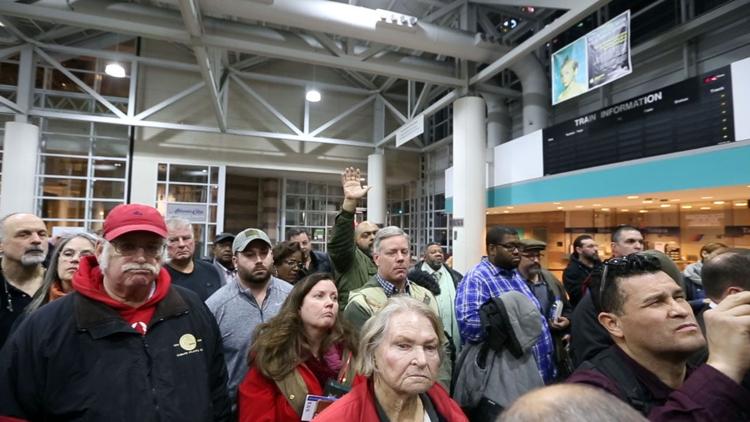 022219_nws_njtransit (6)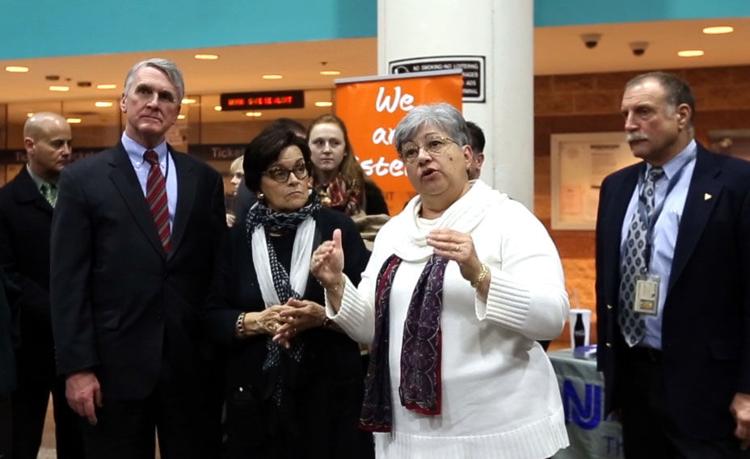 022219_nws_njtransit (3)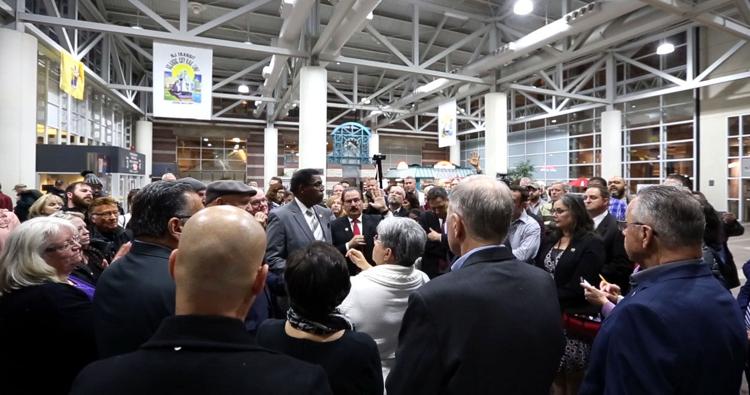 022219_nws_njtransit (2)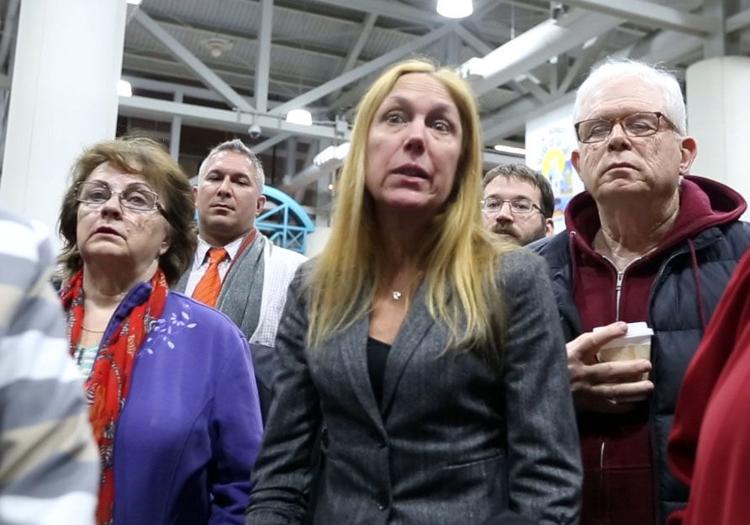 022219_nws_njtransit (9)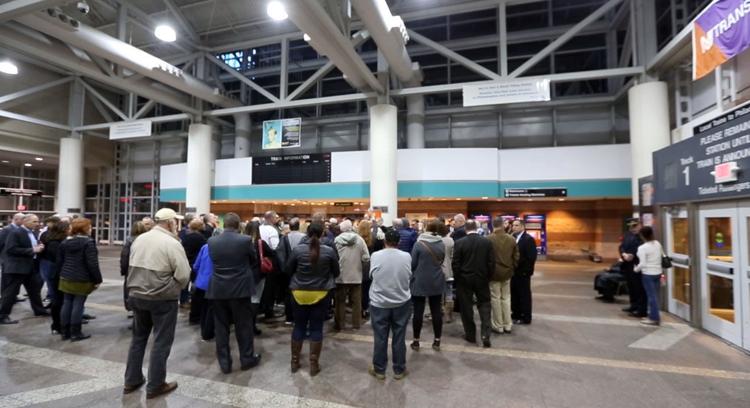 022219_nws_njtransit (1)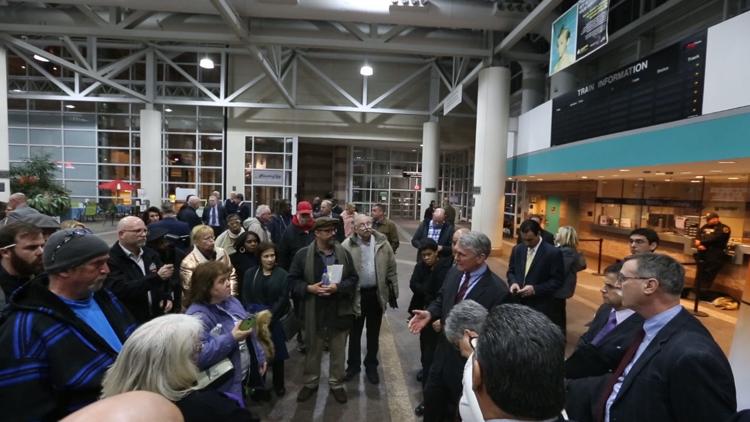 022219_nws_njtransit (10)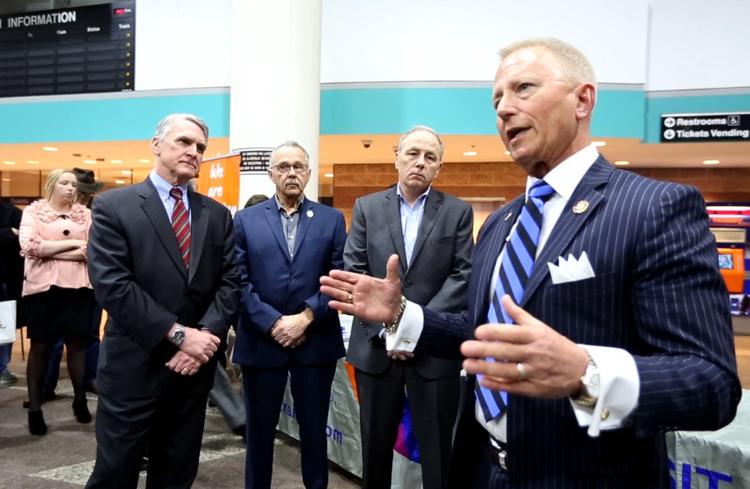 022219_nws_njtransit (5)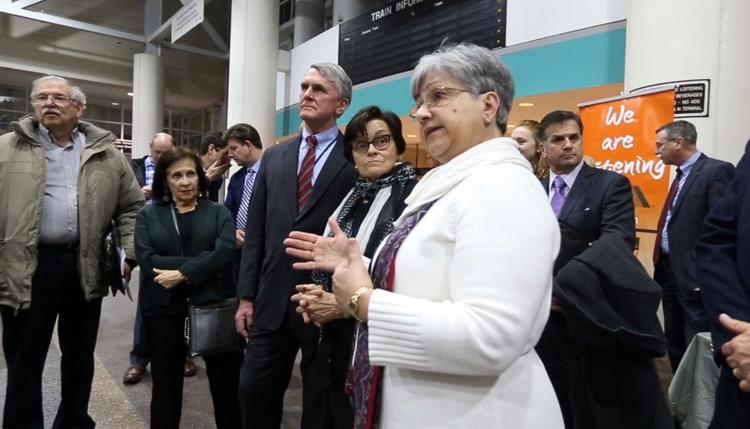 022219_nws_njtransit (8)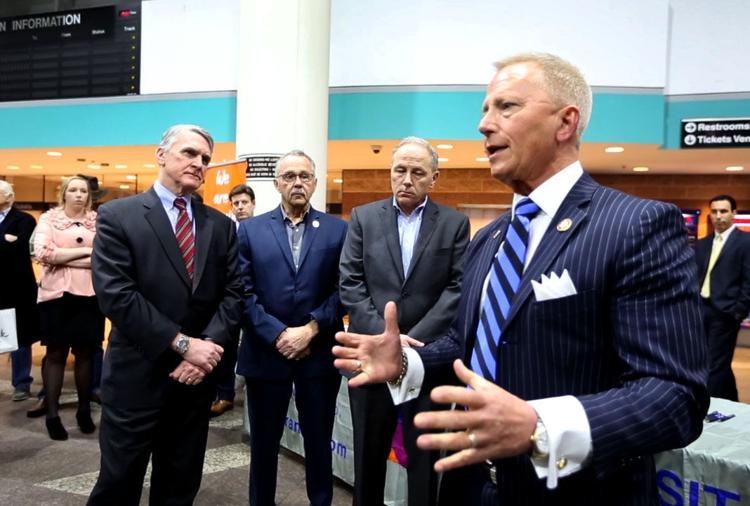 022219_nws_njtransit (7)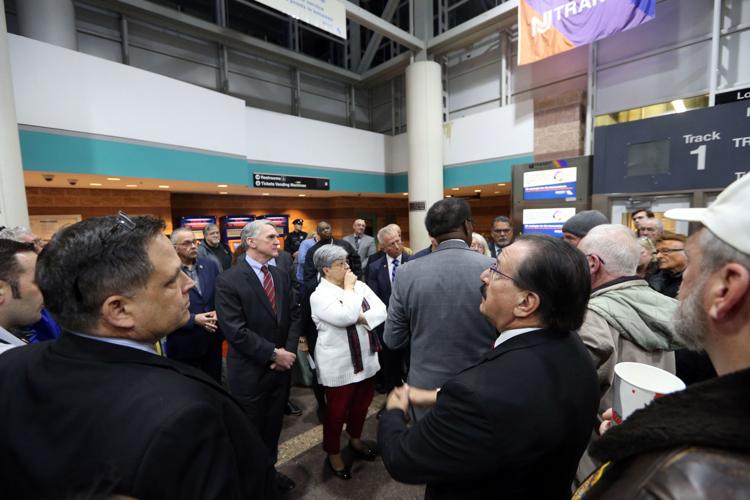 022219_nws_njtransit (17)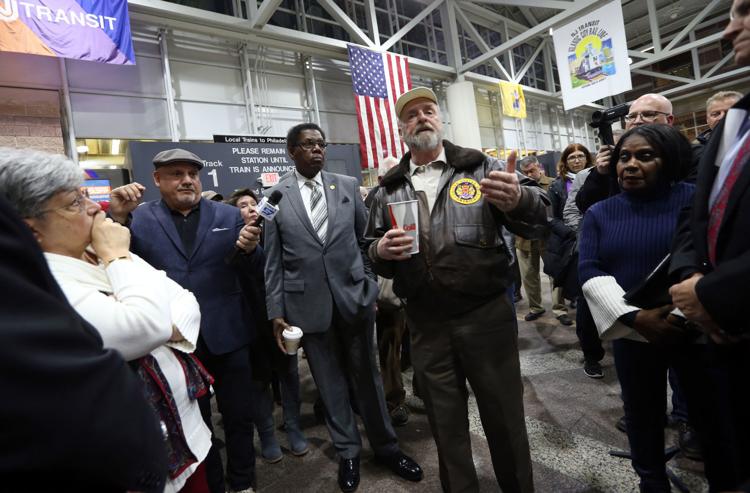 022219_nws_njtransit (9)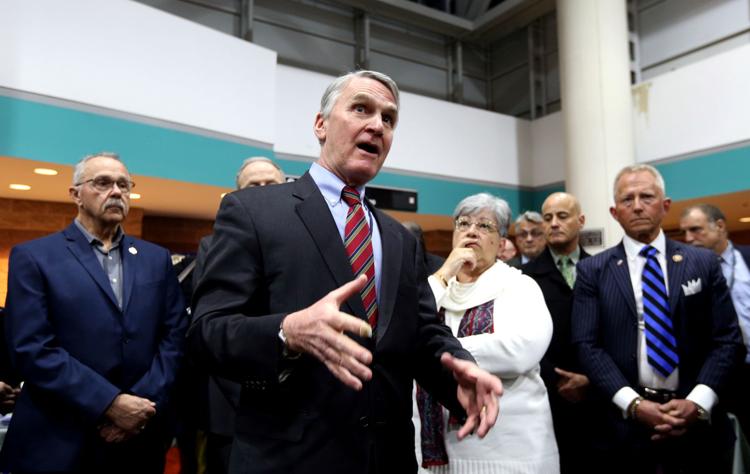 022219_nws_njtransit (8)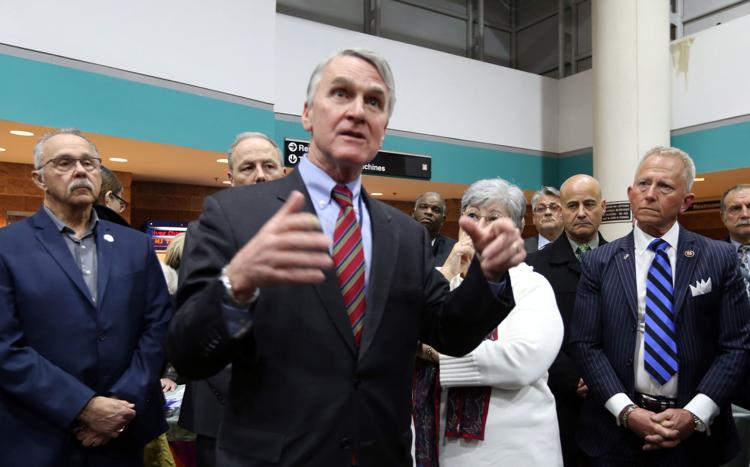 022219_nws_njtransit (14)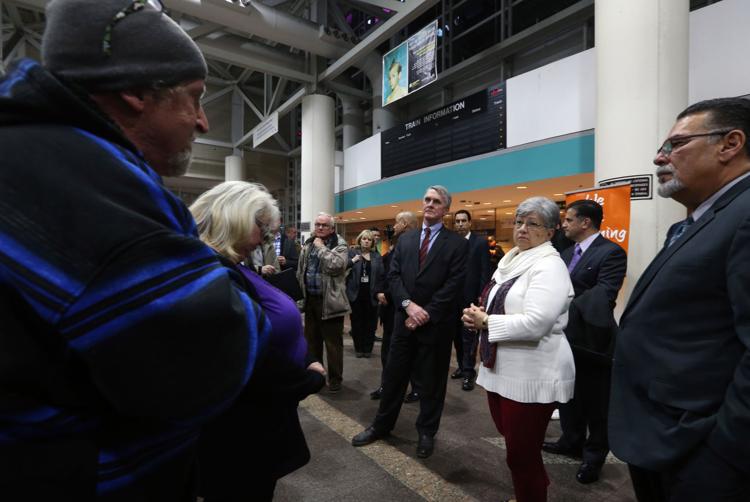 022219_nws_njtransit (15)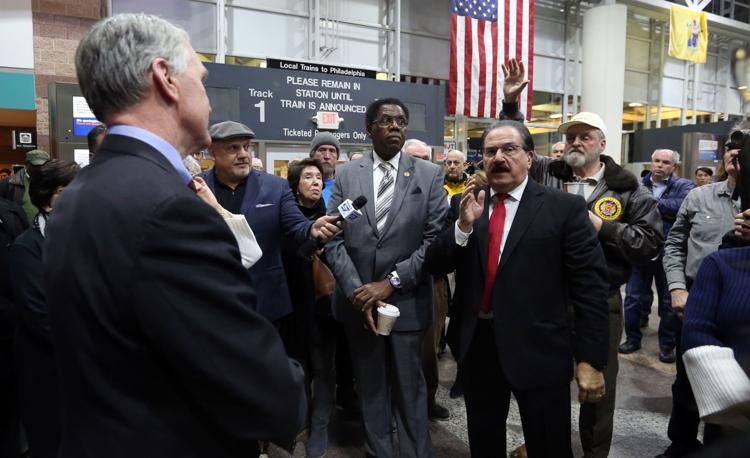 022219_nws_njtransit (11)
022219_nws_njtransit (10)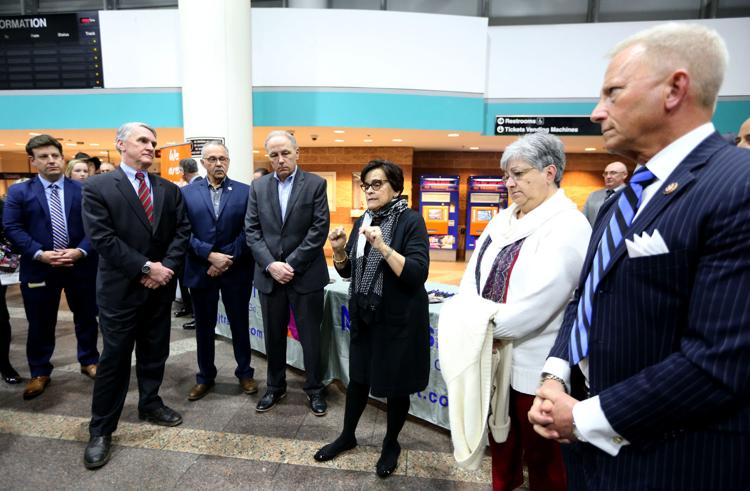 022219_nws_njtransit (13)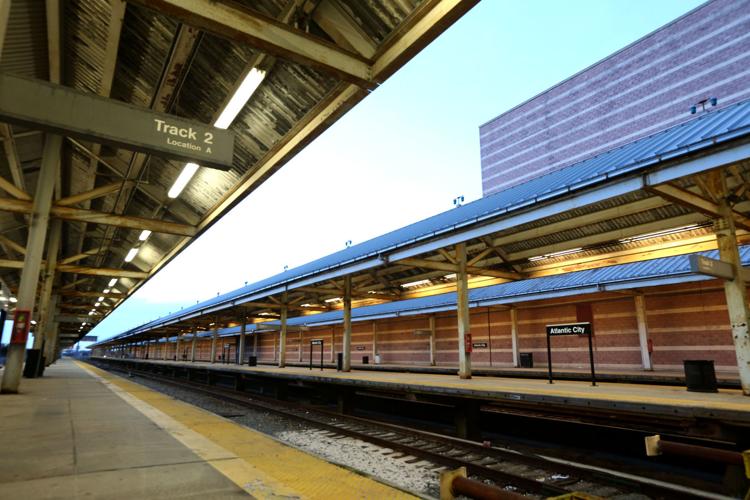 022219_nws_njtransit (16)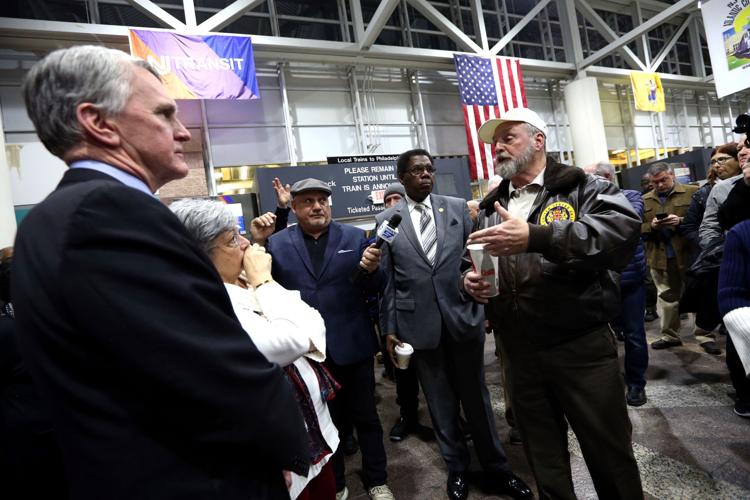 022219_nws_njtransit (12)