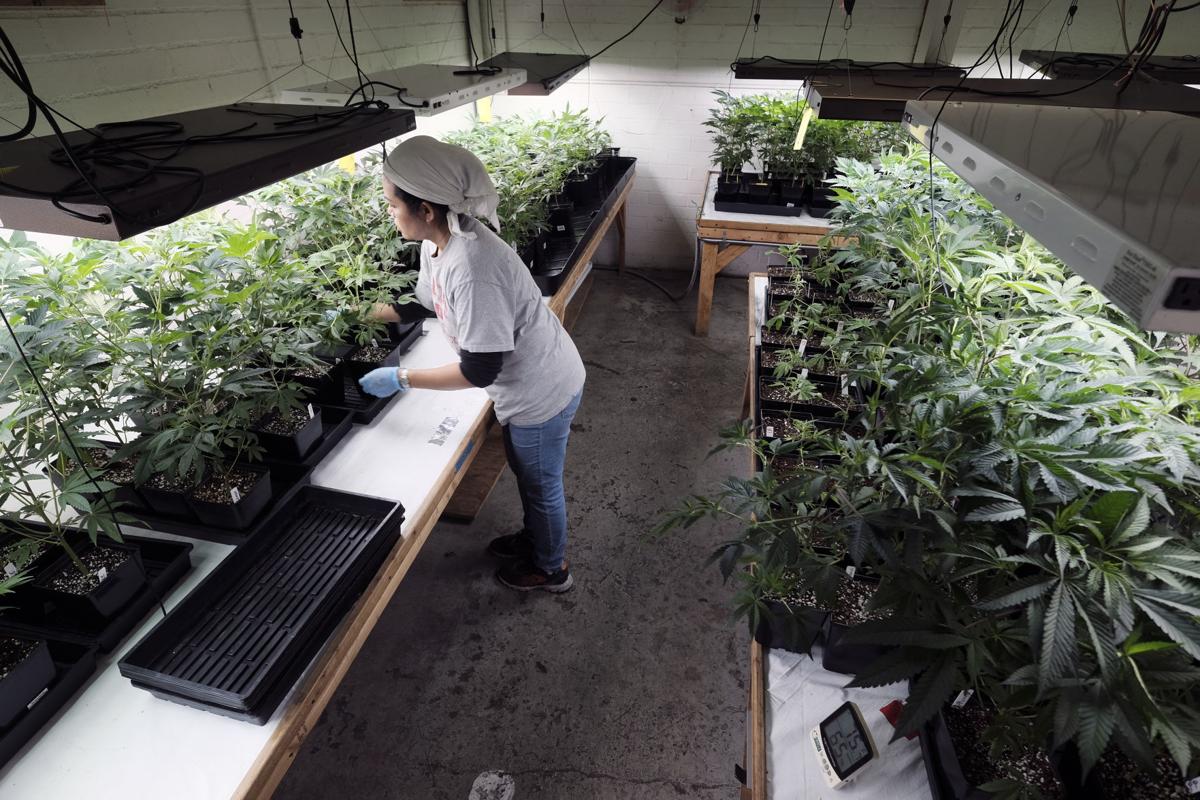 EGG HARBOR TOWNSHIP — Strong revenue growth for the state's six medical cannabis facilities, and the uncertain future of legal recreational marijuana in New Jersey, have driven companies toward the medical market.
And many of them are looking to win licenses to locate in Egg Harbor Township, which already hosts the Compassionate Care Foundation near Delilah Road. That facility sold medical cannabis at an average price of $365 an ounce in 2018 and had revenues of $4.9 million, up from $3.5 million the year before.
That's on the low side compared to others in New Jersey. The average revenue for each was $8.83 million in 2018, up from $5.8 million the year before, according to a state report.
MIDDLE TOWNSHIP — After more than two hours of testimony — much of it from residents vehemen…
Next month, the New Jersey Cannabis Convention comes to the Atlantic City Convention Center, where participants can learn about opportunities in the medical industry and develop entrepreneurial skills, said keynote speaker David Cunic of UCS Advisors.
"The wave is coming. Whether you are for it or against it, it's coming. Either you will be involved or not," Cunic said of the expansion of the cannabis industry.
He said the convention is designed not just for people who want to be directly involved but for ancillary businesses from IT companies to construction companies, electricians and plumbers.
"All those services are needed" by cannabis companies, Cunic said. He said he'll be giving a three-hour workshop on raising capital and networking that would be helpful in any industry.
MIDDLE TOWNSHIP — A vacant seafood processing plant on Indian Trail Road could see new life …
But would-be cannabis companies particularly need the training, he said. About half of those looking to start legal marijuana businesses have never run a business before.
Egg Harbor Township gave four companies letters of support for their applications to open medical cannabis facilities there during a special meeting Wednesday.
The deadline to apply to the state to compete for 24 new licenses is this month.
"This (the letter) is a small piece of the puzzle," said Committeeman Frank Balles. "It would be great to have the ratable."
The township isn't alone. While 50 towns across the state have passed ordinances saying they don't want marijuana grown or legally sold within their borders, others are embracing the idea — at least for medical cannabis.
People with opioid-use disorder are now eligible to be treated with medical marijuana, but s…
Earlier this month, Middle Township Committee unanimously approved issuing a letter of support to a proposal by Massachusetts-based Insa Inc. to build a medical marijuana growing and sales facility on Indian Trail Road, in spite of vocal opposition from residents.
A company representative said then the company could provide as many as 100 jobs at the site, a former food manufacturing plant.
Gov. Phil Murphy decided to expand medical sales after his failed attempt to get a legal adult-use recreational cannabis bill through the Legislature. In June, he signed a bill to allow 24 new facilities to be licensed across the state. It would also ease the process for consumers and increase the amount that can be sold at a time.
And the list of health issues for which medical cannabis may be prescribed continues to expand. In January, Murphy signed a bill adding opioid addiction to the list, as the state reported about 3,100 people died of drug overdoses in New Jersey in 2018, up about 15% from 2017.
CAMDEN — Gov. Phil Murphy said Wednesday his administration has added opioid addiction to th…
Each application must include a letter of support from the municipal government, stating it does not object to a medical cannabis business operating within its boundaries.
There are now six medical marijuana facilities operating in New Jersey, and six more are in the development process after companies were chosen last September from a pool of 146 applicants.
The Egg Harbor Township Committee special meeting, held Wednesday, was supposed to feature one presentation by LivWell New Jersey for a medical marijuana facility with a standalone dispensary. Three other companies heard about the meeting and made presentations during the general public discussion portion of the meeting.
ATLANTIC CITY — As more patients join the state's expanding medical marijuana program, there…
After hearing the presentations, the committee decided to provide each of the four companies with a letter of support, but their letters were contingent on each project successfully making it through the regulatory and approval processes.
Michael Lord, chief operating officer of LivWell, said he wants to set up a fully integrated business with cultivation, growing and dispensing. Cultivation would be done in a vacant building on Delilah Road. They talked about how the business would have about 100 employees, hire locals and put an emphasis on including women and minorities.
Hope Holistic Health Care, out of Atlantic City, would like to operate a fully integrated business out of the former Genuardi's and JR's Fresh Market on Fire Road.
Committee members brought up concerns about the operation possibly being too close to a daycare center, which will be checked with a zoning official. If Hope Holistic Health Care is one of the businesses chosen by the state, a zoning change would be needed for the project to move forward.
Adam Rubin, president of Gorilla Vapes on the Black Horse Pike, is also the president of B&R Vending, which would like to add the dispensary of medical marijuana to its vaping operation.
Heather Scannell, president of 420 Organics, based in Toms River, wanted to build 10 greenhouses on 6.61 acres of land the company owns on Washington Avenue. There was some concern the proposed project may fall too close to a school, which would not be allowed.
New Jersey first approved medical marijuana in 2010. About 51,000 people have medical marijuana cards in New Jersey, according to state reports.
Get local news delivered to your inbox!
Subscribe to our Daily Headlines newsletter.