At 3:21 p.m., the sun's direct rays will move over the equator from the Northern Hemisphere to the Southern Hemisphere, the autumn equinox. While the lower sun angle and shorter days scream cool, crisp air, it will be warm and humid Wednesday. Storms will then be likely Thursday.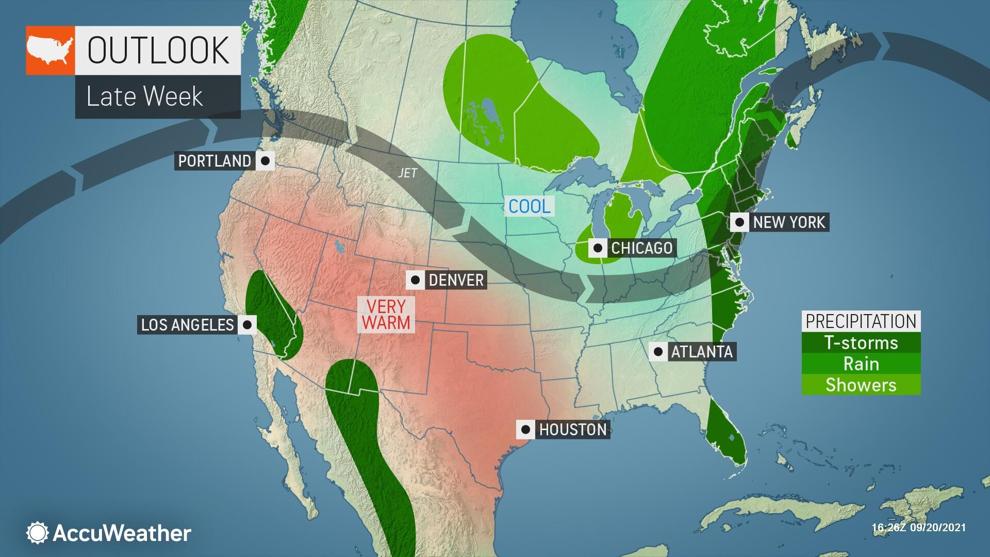 The first day of astronomical fall will start off with a mostly cloudy sky and a developing, southeasterly wind. Temperatures will be mild for a late September Wednesday morning, with mid-60s inland and near 70 readings at the shore.
A lot of people say fall is their favorite time of year. For astronomers, that can especiall…
As the day goes on, the dew points will go up with this strong onshore flow. Sustained winds will be 15 to 20 mph for most of the day. Dew points should reach the sticky 70-degree mark by noon, staying that way until Thursday night. Get ready for a bad hair day. However, it will at least be a mostly dry day. Pockets of drizzle will be around, and a shower cannot be ruled out. If you absolutely can't tolerate rain, cancel your plans. If you can handle drizzle or a low risk of a shower, then keep them. High temperatures will be around 80 inland, in the upper 70s at the shore, good for shorts.
Sept. 22 marks the autumnal equinox, which means the beginning of fall for the Northern Hemi…
Winds will stay strong out of the southeast on Wednesday night. This will prevent temperatures from falling too much, given water temperatures at to just above 70. It'll be more of the same. Expect drizzle, clouds and an isolated shower. You'll want the fans or air conditioner going. Evening temperatures will be in the 70s. Overnight lows will be on either side of 70.
There is more certainty on the timing of severe weather for Thursday.
Besides an isolated morning shower, the main event will likely be between 2 and 10 p.m. Here, one or two lines of showers and storms will be likely to pass.
In terms of severe weather, a damaging wind gust or small hail will be possible. Cut down weakened tree branches, take in loose objects and put your car somewhere with a roof if you can, just to be safe.
The rain may lead to ponding on roads, but nothing that will cause a major inconvenience. Rainfall totals look to be between 0.4 and 0.7 inches for southeastern New Jersey. Near Philadelphia, though, 1 to 2 inches of rain will be likely, with stream, creek and larger areas of road flooding.
It will be seasonable Thursday, with highs in the mid- to upper 70s. However, dew points will continue to be in the sticky low 70s.
After 10 p.m. Thursday, most of the rain will be out of here. That being said, the cold front will be moving more north than east. As a result, it will be a cloudy, muggier night. Expect 70s during the evening, with overnight lows again around 70.
Finally, Wednesday is one of three different days that define fall. Astronomical fall is based on the position of the sun's most direct rays. There is also solar fall, which is the quarter of the year between the longest length of daylight and the shortest length of daylight. That runs from August to October. Lastly, there is climatological fall, which you'll hear meteorologists use across the country. That is defined as the three-month stretch between the hottest and coldest trio of months. In South Jersey's case, that runs from September to November.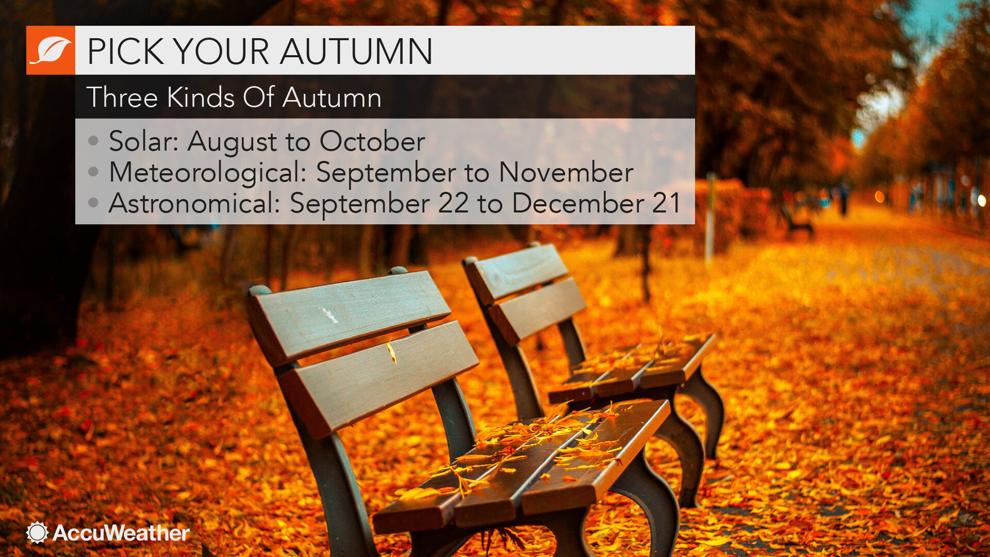 Which one do you prefer? The choice is yours.
Contact Joe Martucci:
609-272-7247
Twitter @acpressmartucci