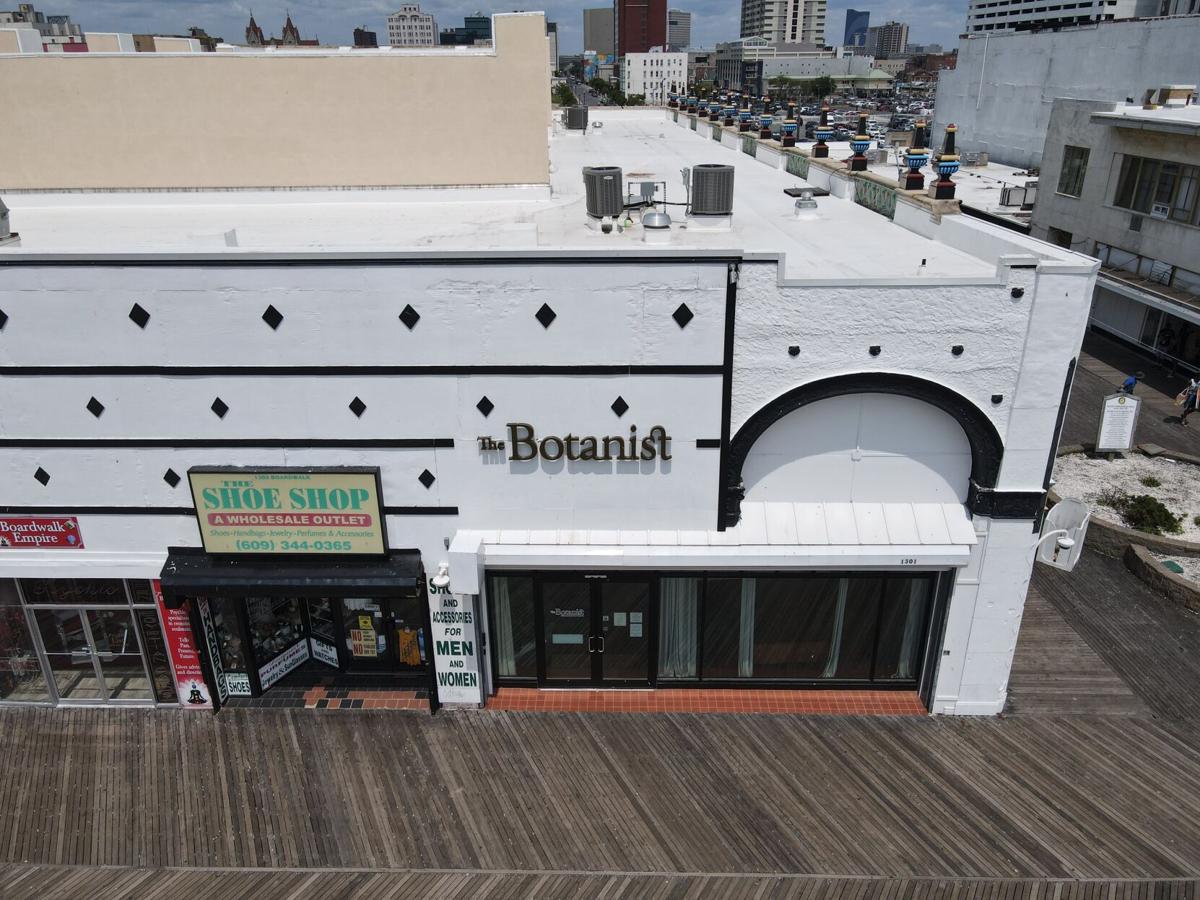 ATLANTIC CITY — City Council voted to restrict recreational marijuana sales from the Boardwalk during a meeting Wednesday night.
Despite hearing concerns from a union representative and employees from The Botanist, a medical marijuana dispensary at 1301 Boardwalk, the council passed the ordinance in a 5-3 vote.
Councilman MD Hossain Morshed, who is still recovering from an assault that occurred last week, was not present for the vote.
"The rationale behind this ordinance is that we are trying to bring the family atmosphere to the Boardwalk," Council Vice President Kaleem Shabazz said Thursday.
When it comes to recreational sales in other places across the resort, Shabazz said that would be up to the councilmen in each particular ward. Shabazz represents the 3rd Ward.
LINWOOD — City Council introduced an ordinance July 14 that, if passed after a public hearin…
On Feb. 22, Gov. Phil Murphy signed three laws that decriminalized marijuana and created a pathway for a legal, recreational cannabis market.
The Botanist, whose parent company, Acreage Holdings, has facilities in Williamstown and Egg Harbor Township, was the first medical dispensary to set up shop on the Atlantic City Boardwalk last year.
Representatives from The Botanist said they would look into alternative ways to provide recreational marijuana to Atlantic City customers.
"While we are disappointed by the Atlantic City Council's vote to ban adult-use cannabis sales on the Boardwalk, we will continue to serve our valued medical patients and to explore options to provide adult-use cannabis to Atlantic City's residents and guests," officials from The Botanist said in a statement Friday.  "We believe New Jersey citizens who voted resoundingly to approve adult-use cannabis in the state should have the opportunity to purchase high-quality cannabis on the Boardwalk from our secure, professionally run store currently in operation and not be required to wait possibly years until the new cannabis licenses are awarded and stores are constructed and opened in Atlantic City." 
During Wednesday's meeting, Councilman Jeffree Fauntleroy, who opposed the ordinance, said the restriction would hurt The Botanist because it would limit its services.
"Recreational (marijuana) will be so lucrative so they won't be able to survive just off medical alone," Fauntleroy said. "This ordinance will affect them in the future."
NORTHFIELD — An ordinance to allow cannabis sales in Northfield is set for a public hearing …
Fauntleroy also emphasized the loss of business and tax dollars.
"I just want us to be aware of what we're doing," Fauntleroy said. "We're actually going to stop a business from being here that pays taxes as well as the 2% from the medical sales."
Adetoro Aboderin, the city's finance director, said the 2% the city receives from medical sales totals about $43,000.
"So what we're doing is stopping a business from improving their business to adult use which is gonna be lucrative in Atlantic City that can actually pay us and establish some more money for Atlantic City," Fauntleroy said.
Councilwoman LaToya Dunston, who along with Fauntleroy and Moises Delgado voted against the ordinance, suggested grandfathering in The Botanist to be able to sell recreational marijuana. That idea was met with opposition from other council members.
Two Atlantic County municipalities took steps Thursday toward allowing cannabis businesses t…
"If we grandfather them in, then what says that when something else comes up, won't people look for the same treatment?" Councilman Aaron Randolph said. "I think that's a bad precedent to set."
Randolph said council needed to "focus on the issue," not tell businesses how to operate.
"We are not in the business of telling people how to run their business. All we are supposed to be doing is voting on how we stand," Randolph said. "What we need to do is vote on the issue."
Brian Sickora, The Botanist's general manager, asked council to exempt the business from the ordinance.
"Exempting The Botanist from the proposed ordinance is the only way to provide Atlantic City residents and visitors with access to safe and legal cannabis now, not years from now," Sickora said. "By adopting a modified ordinance and allowing The Botanist to continue operations, we (can) begin adult sales immediately once the state gives the green light."
WEST CAPE MAY — Supporters of a proposal to allow cannabis to be grown and sold in town cite…
Sickora said The Botanist would eventually be forced to close without the ability to sell recreational marijuana.
"The Botanist has spent millions of dollars to redevelop an old, abandoned building and open a business that has significantly contributed to the Boardwalk," Sickora said. "But without adult retail sales, The Botanist medical-only business will eventually close as patients shift to adult-use retail shops."
Contact Molly Shelly:
609-272-7241
Twitter @mollycshelly