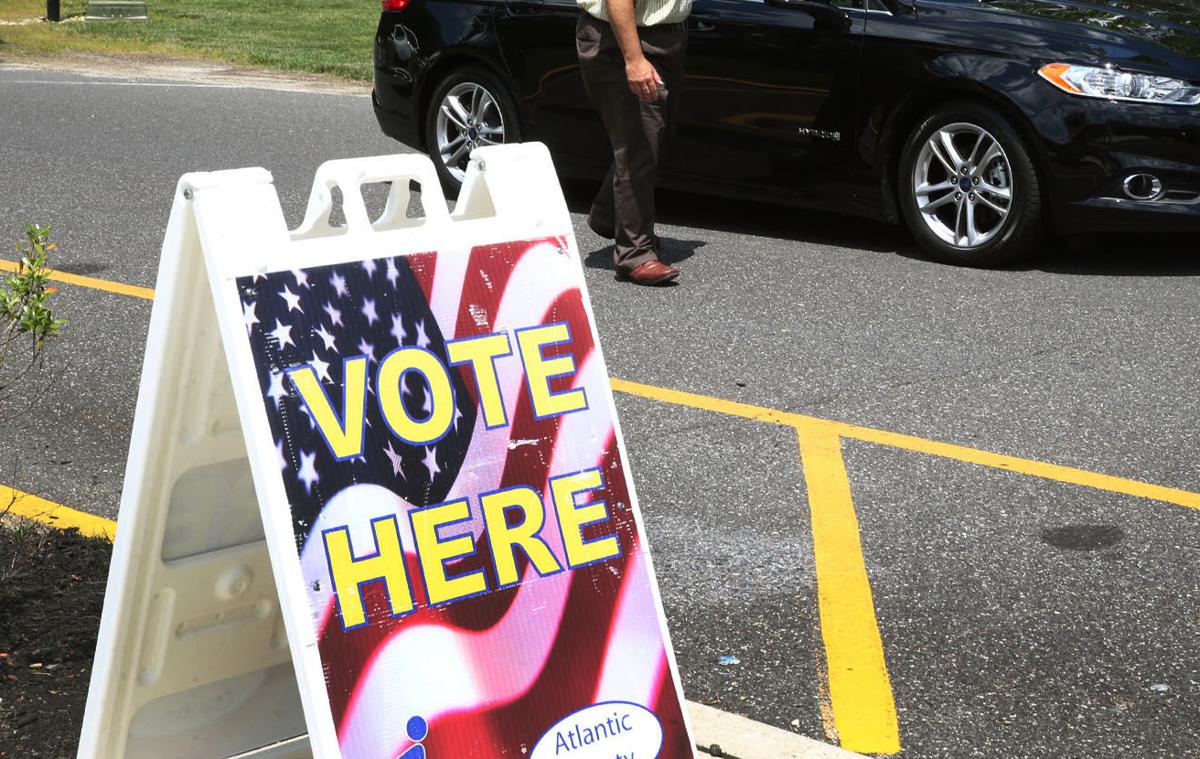 The state's new voter registration website has handled 200,061 new registrations and registration updates in its first three weeks, a spokesperson said.
That's happened since its launch Sept. 4, said Secretary of State spokesperson Alicia D'Alessandro.
A surprising number of the "new" registrations, however, are from people who are already registered, according to the Cape May County Democratic Registrar Michael Kennedy.
That has created unnecessary extra work for election officials already stressed by handling the state's first mostly vote-by-mail general election.
"We are finding out some of the registrations are duplicate registrations," said Kennedy. "People who are already registered are making sure, so they are doing it again."
That's not necessary, he said.
Anyone who has registered and voted recently is still registered. Registrations may need to be updated with a new address when a voter moves, or after a period of inactivity, but that is a separate action.
Kennedy did not have a count on how many duplicates his office has found, but he said it is a substantial number.
John Froonjian, executive director of the William J. Hughes Center for Public Policy at Stockton University, said he wonders if those putting in duplicate registrations are casual voters who just don't remember they are already registered.
"We are being bombarded with messages to register to vote," Froonjian said. Some people may not realize the message is only meant for those who never registered, Froonjian said. They may mistakenly believe voters have to register each year, he said. 
"Either way, it's more evidence of what we saw over the summer — of high, high enthusiasm for this election," Froonjian said of the July primary.
The summer saw thousands of people switching from unaffiliated to a party, as well as many new registrations.
"So this news tells me that trend is just continuing," Froonjian said.
In Cape May County, the Board of Elections handles voter registration as well as counting of ballots, so its staff also has started handling returned ballots this week, Kennedy said.
Boards of Elections are responsible for counting mail-in ballots and provisional ballots, along with staffing the polls for in-person voting.
In Atlantic County, a separate office called the Superintendent of Elections handles voter registrations. Atlantic County Superintendent of Elections Maureen Bugdon could not be reached Monday for information about how her office is handling registrations from the state website.
Kennedy said his office constantly gets new registrations from the state.
"Over 1,000 were on there for Cape May County this morning," Kennedy said of new records on the state registration website. "Every hour the website is updated. It has created a ton of work, we are working diligently to handle them."
The 2020 General Election will not be like past general elections, Gov. Phil Murphy said. He…
Cape May County ballots went out late last week, he said, and on Monday, many voters began bringing in their voted ballots to the Board of Elections.
"We want the people to bring them in as fast as they can, so we can bring them to get processed to count," Kennedy said.
Gov. Phil Murphy has ordered that county boards can begin counting 10 days before Election Day Nov. 3 to allow more time to count what is expected to be historic numbers of votes.
Kennedy said Cape May County will begin bringing in extra workers this week — much earlier than they would in a typical election — to help handle the tens of thousands of additional paper ballots to be counted.
Those extra workers will help receive voted ballots and answer telephones, Kennedy said, so permanent staff can continue to get registrations completed and other work done.
"We'll run the numbers after Oct. 13, when registrations are in after the cutoff," Kennedy said of the date by which all registration materials must be in, in order for voters to participate in the Nov. 3 election.
He said Cape May County had just more than 70,000 registered voters before the state website started Sept. 4.
So far, he said, the new registrations are coming in quite a mix of Republicans, Democrats and unaffiliated.
"It's a mix, not one party they are choosing," Kennedy said. "It's about the same ratio (between parties) as usual."
Cape May County is one of only six of New Jersey's 21 counties that have more Republicans registered than Democrats. The others are Sussex, Warren, Hunterdon, Ocean and Morris counties.
Contact: 609-272-7219
Twitter @MichelleBPost