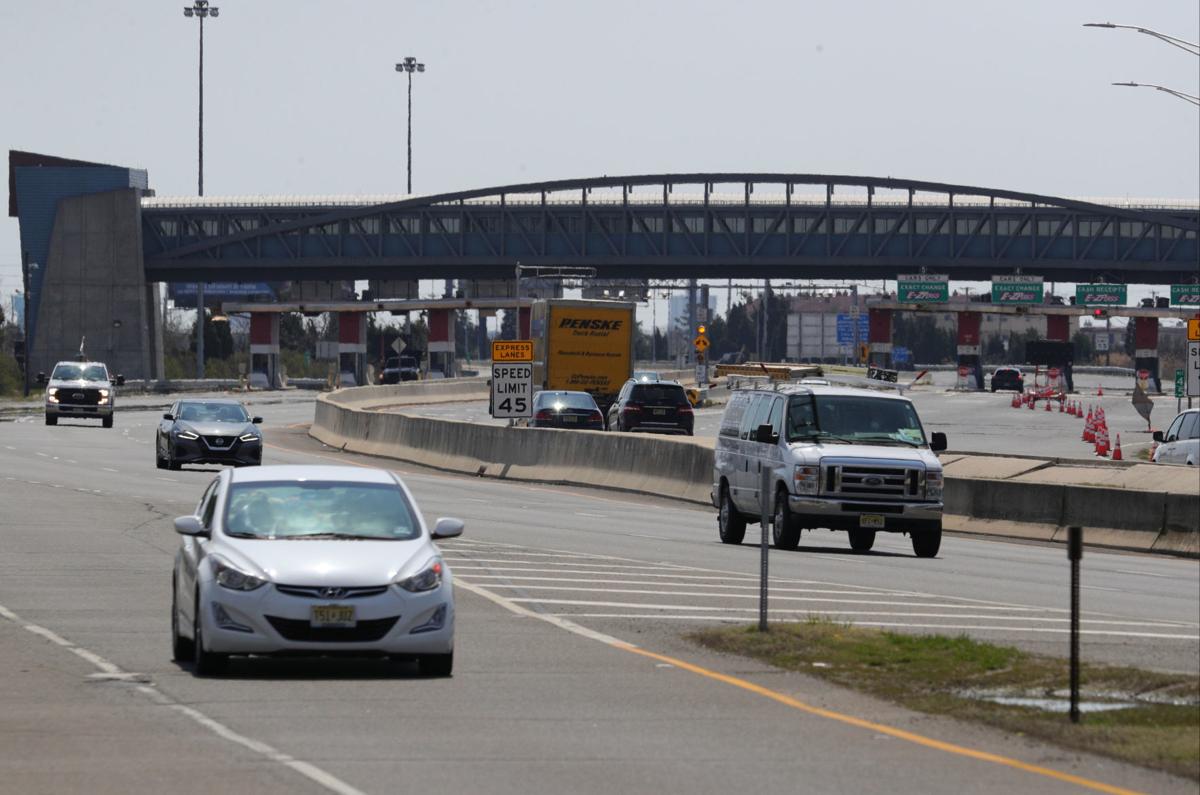 Toll revenue on the Atlantic City Expressway was down more than 66% in April to just $1.1 million due to travel restrictions imposed to mitigate the spread of COVID-19, South Jersey Transportation Authority Executive Director Stephen Dougherty reported at Wednesday's board meeting.
Year-to-date toll revenue is $17.4 million, down 23.4%, Dougherty said.
The board also approved a resolution to accept a $7.9 million federal CARES Act grant designed to help the authority weather the downturn.
There was nothing on the agenda related to the SJTA's proposed $500 million capital improvement plan or proposed 37% toll increases, the hearings for which were held online last month. But the subject dominated the public comment period.
When explaining their reasons for proposing a 37% toll increase on the Atlantic City Express…
The Egg Harbor City toll on the expressway would increase from $3 to $4.25 under the plan, and current $0.75 tolls would increase to $1.25.
The benefits of the $210 million cost of widening the expressway to three lanes in both directions from Exit 31 to the western end at Route 42, and of building a direct connection to Atlantic City International Airport, have not been shown, said John Richman of the environmental group Blue Wave New Jersey.
"The authority never provided that kind of analysis," Richman said. "It flies in the face of the (state) Energy Master Plan" and its emphasis on reducing carbon pollution and vehicle miles traveled.
Others also cited Gov. Phil Murphy's Executive Order 100, which would, among other things, "integrate climate change considerations, such as sea level rise, into its regulatory and permitting programs."
"It needs to be put on hold," said New Jersey Sierra Club Director Jeff Tittel. "Widening and cutting through the Pinelands Reserve and the Winslow Wildlife Management Area is the wrong project, wrong place. You cannot build your way out of traffic. The more roads you build, the more traffic and sprawl you get."
The plan includes $150 million for widening, $60 million to connect Exit 9 with the airport via four new bridges, $200 million for a light rail project from Glassboro to Camden and no specified funds to improve NJ Transit's Atlantic City Rail Line.
All of the callers — a total of about 10, many of them associated with environmental organizations — asked the SJTA to spend more money on public transit and less on encouraging use of automobiles.
No one seems to know how much of the revenue from a proposed 36% toll hike on the Atlantic C…
Anne Kelly, of Mount Laurel, Burlington County, said she lived through highway expansion in California and saw it does not improve traffic conditions.
"I can attest that expanding highways did little to diminish the congestion in the Los Angeles basin," Kelly said. "In fact, in less than a decade, the three-lane highway that expanded to four was not only more congested, but the pollution and the health of the residents were and are considerably diminished."
David Pringle of Clean Water Action and Empower NJ was among those who objected to plans to spend $60 million on four new bridges to connect the expressway and the airport.
The SJTA has not shown the need to improve the connection from the expressway to the airport, several callers said, since it is already a short and simple connection and the airport has remained underutilized.
"Most people are still trying to figure out if it's safe to leave home or go to the beach," said Doug O'Malley of Environment New Jersey. "They are not focusing on the capital plan and potential toll hike. I implore the board not to move forward for that reason alone."
But he said he also has serious concerns about how the potential toll increases would be used to encourage travel by vehicle rather than public transit.
"The largest source of carbon is cars and trucks on the road," O'Malley said. "We need to flatten the curve on air pollution," since poor air quality leads to asthma and other lung conditions that put people at greater risk of COVID-19.
Diane Gutierrez-Scaccetti, chairwoman of the SJTA board and New Jersey's transportation commissioner, has said the capital plan would put people back to work.
The South Jersey Transportation Authority has not provided enough information to the public …
Murphy and state Senate President Steve Sweeney, D-Salem, Gloucester, Cumberland, have also stressed the need for road improvements as job creators.
Similar toll increases are under consideration by the New Jersey Turnpike Authority on the Garden State Parkway and the turnpike.
But U.S. Rep. Jeff Van Drew, R-2nd; state Sen. Chris Brown, R-Atlantic; and Assemblymen Vince Mazzeo and John Armato, D-Atlantic, have questioned the timing of the increases, as mass layoffs have left so many New Jerseyans without income.
Airport passenger numbers fell 99% compared to last April, Dougherty said, and airport parking revenue was down 97.4% to just $20,700.
About 1,500 passengers used the facility in April, he said, and year-to-date passenger traffic there is down 37% compared to the same period in 2019.
In the first of three electronic public hearings on toll increases for the Atlantic City Exp…
It is the second month of dramatic decreases.
Last month, Dougherty reported expressway toll revenue in March was $4.1 million, down 33% from March 2019. At that time, the year-to-date total down 7.3% to $15.3 million.
Spirit Airlines is flying just three times a week to Orlando, Florida, and Myrtle Beach, South Carolina, Dougherty said.
The board's next meeting will be at 9 a.m. June 17.
Contact: 609-272-7219
Twitter @MichelleBPost