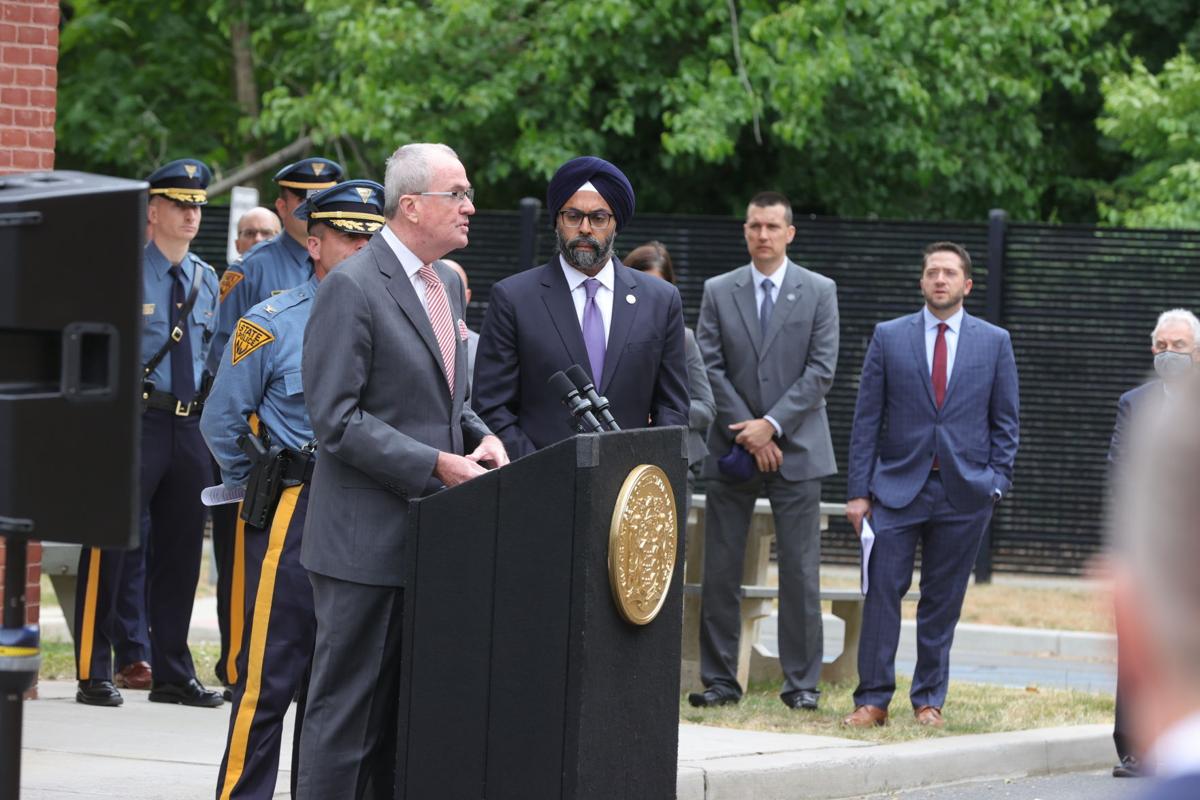 Gov. Phil Murphy said Monday he will close the Edna Mahan Correctional Facility for Women and implement prison reforms after a report outlined a history of sexual violence against inmates, including a January attack by guards against six women.
Murphy said the investigative report by former State Comptroller Matt Boxer "screams out" for the closing of the state's only women's prison. He said deeper reforms are also needed, and "that process has to begin immediately," although he cautioned that change would take time.
"This is a very disturbing report," Murphy said during his COVID-19 briefing Monday afternoon.
The 75-page report Monday morning was based on interviews with some officers as well as Department of Corrections Commissioner Marcus Hicks, plus videos and 21,000 documents and emails.
Murphy commissioned the investigation after reports that guards attacked at least six inmates on Jan. 11 and 12.
"After learning about the violent attacks that took place on January 11 at Edna Mahan Correctional Facility for Women, I ordered an independent investigation to determine what happened, how it happened, and to ensure a situation like this never occurs again in our correctional facilities," Murphy said in a statement. "With former New Jersey State Comptroller Matt Boxer's detailed investigative report, we now have key information about the circumstances surrounding the incidents that night and a roadmap to prevent unauthorized cell extractions and violence against inmates."
Among the report's findings were that guards used excessive force on inmates and filed false reports after removing inmates from their cells. The staff also failed to bar male guards from viewing female inmates during strip searches, in violation of policy.
The plan is to close down the complex and relocate inmates to a new facility or other facilities, according to the governor's office.
Murphy said shuttering the prison could take years and he would work with lawmakers to address closing it during this year's budget process.
Answering questions from reporters during his daily COVID-19 press briefing, Murphy said the two-pronged approach of closing the prison and implementing reforms indicated the severity of the issues.
But he declined to answer several questions on the performance and fate of Hicks, the state's Department of Corrections Commissioner.
"No news to make today, but I'm extremely disturbed by this report and I'll leave it at that," Murphy said.
Several corrections officers at the prison have pleaded guilty or have been convicted of sexual abuse and misconduct in recent years.
Located in a rural setting in Hunterdon County, the prison has had a history of incidents, including rapes, attacks and other abuse, part of what Boxer's report labeled a "troubled history."
The report called sexual abuse at the prison "severe and prevalent," and said a "culture of acceptance" has persisted for years.
Boxer served a six-year term as state comptroller beginning in 2008. He is also a former federal prosecutor. He currently is a partner at Lowenstein Sandler, where he chairs their corporate investigations and integrity practice.
The facility opened more than 100 years ago, in 1913, as the "State Reformatory for Women."
Approximately 372 prisoners are currently incarcerated at the facility, including 94 prisoners in the minimum security complex and 278 in the maximum security complex, according to the state.
The facility has a total staff of 462, including 361 custody staff and 101 civilian staff. Of those, 166 custody staff are female (46%) and 51 civilian staff are female (50%).
Staff Writer W.F. Keough and the Associated Press contributed to this report.
Contact Nicholas Huba:
609-272-7046
Twitter @acpresshuba