SOMERS POINT — Ray Leps, owner of All Action Water Sports, stood before the mountains of shredded wood and metal that — just 24 hours prior — was an almost complete warehouse. He seemed oddly at peace.
The soon-to-be boat showroom was about 75% complete when a massive windstorm Monday tore through South Jersey and ripped the roof up and off its walls. Then, the sides collapsed. A neighbor took a video that looks straight out of a disaster movie.
ATLANTIC CITY — The state attorney general and the lawyer representing the Atlantic City Dem…
Even if metal was flung around the adjacent neighborhood and pieces of roof and ceiling smashed trucks and boats on the ground, nobody was injured. Nobody was even on site.
"Nobody got hurt, that's all I care about. This all can be redone," said Leps, 63, of Corbin City. "But we can't bring back the people we love, so who cares."
His own employees and workers from another company were on site early Tuesday to begin consolidating the debris and repairing homes that caught projectiles. Leps said he doesn't know when they'll be able to begin the rebuilding process, given Gov. Phil Murphy's stop-work order for nonessential construction, and he doesn't know how the financials will play out.
He's finding whatever silver lining he can in the meantime.
"This creates employment for these guys ... it gives them a little bit of work," Leps said. "Lemons, lemonade, right?"
All across South Jersey, winds howled and tore trees from their roots and jostled and ripped apart man-made structures. Somers Point, where All Action is located, clocked 62 mph gusts. Cape May, where Congress Hall saw parts of its roof torn off and subsequent water damage to the top floor, experienced 72 mph winds. And Egg Harbor Township, where the protective structure over the pumps at a Sunoco gas station pancaked under heavy gusts, saw winds of up to 73 mph.
As the storm worked its way across the region, U.S. Rep. Jeff Van Drew, R-2nd, called on the governor to declare a state of emergency, as communities were already reeling from the extensive economic impact of protective measures put in place to prevent the spread of COVID-19.
With workers out Tuesday morning assessing damage and beginning to remediate some of its worst effects, it certainly looked like a state of emergency.
Outside Congress Hall on Tuesday afternoon, a massive yellow hose protruded from the top floor of the old hotel as workers pumped rain water from the building. A gardener out front, Dave Chanudet, was gathering up debris that flew off Monday morning. He said he'd never seen that kind of damage to the building, not even in the aftermath of Superstorm Sandy in 2012.
Before Sandy, the Ash Wednesday Storm of March 1962 was considered the bellwether for severe storm systems. The slow-moving nor'easter brought multiple rounds of substantial coastal flooding, damaging winds and beach erosion to South Jersey.
Philip Tenbroeck, 48, the lead line cook at Congress Hall, walked by the hotel to see the damage for himself again. He agreed with Chanudet's assessment.
"I watched awnings down the street just get torn off," Tenbroeck said. "Just branches flying everywhere. You could hear branches cracking."
In Wildwood, winds peeled open multiple blocks of the Boardwalk from the Convention Center to the Wildwood sign by Rio Grande Avenue. Mayor Pete Byron said it had almost a zipper effect.
"I was shocked," Byron said. "As the first section started to rip up, because it was attached by the (railing) ... it just pulled it all, a solid three blocks in total, it finally just broke."
Patrick Rosenello, mayor of North Wildwood and director of the Wildwoods Boardwalk Special Improvement District, said there was some speculation that, because there was work done on that section of the boards recently, the area was particularly vulnerable.
That was the "original assumption," Rosenello said.
An engineer examined the damage Tuesday morning, Rosenello said, and said it was unrelated. The winds created an uplift effect, ripping the decking up but leaving the "superstructure" intact, he said.
Workers started the cleanup process at 7 a.m., and a plan is coming together to rebuild that section of the Boardwalk. The repair will likely cost "in the hundreds of thousands of dollars," Rosenello said.
"I've never quite seen anything like that," he said.
Wildwood storm damage repairs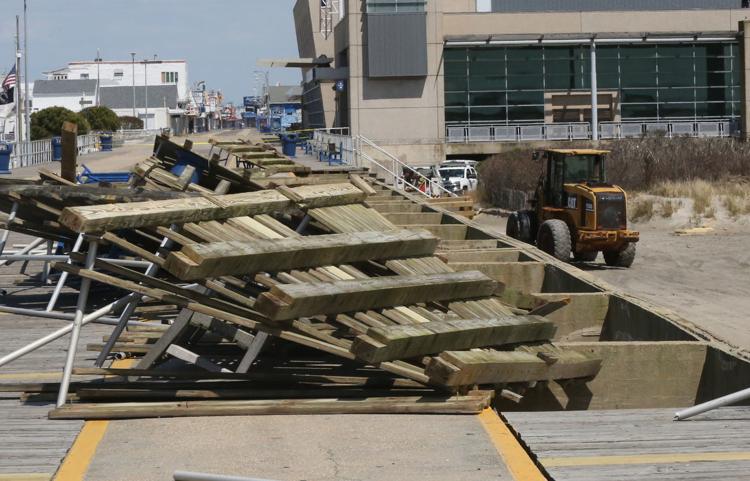 Storm Damage in Longport and Somers Point
Possible funnel cloud spotted in Villas Monday
041420_nws_weather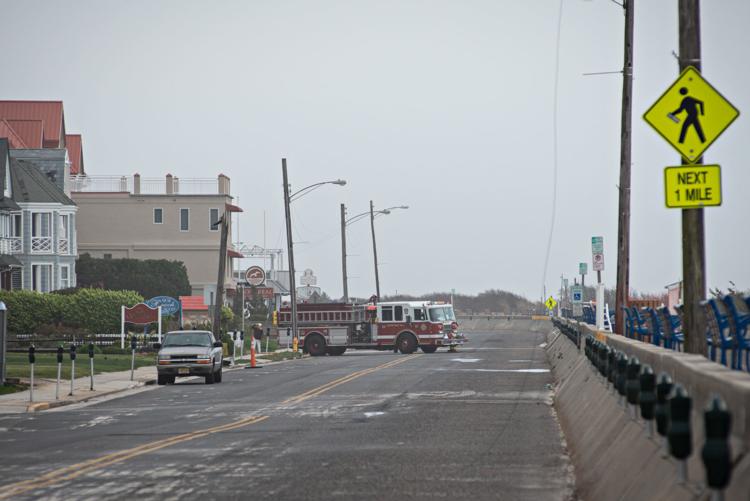 -- HIDE VERTICAL GALLERY ASSET TITLES --
041420_nws_weather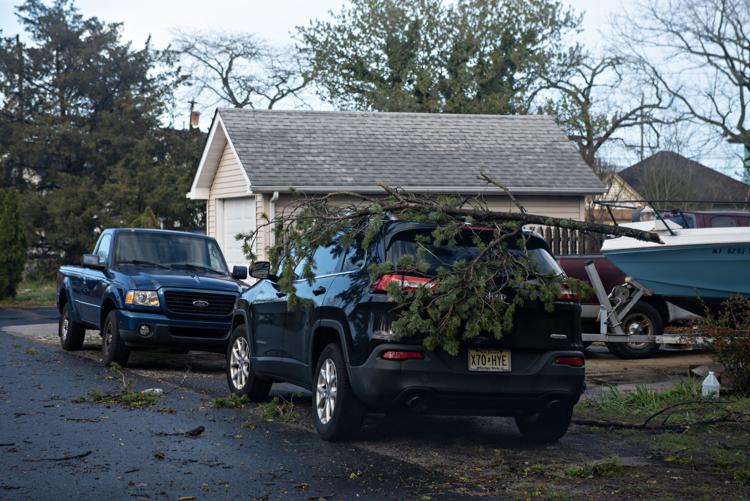 041420_nws_weather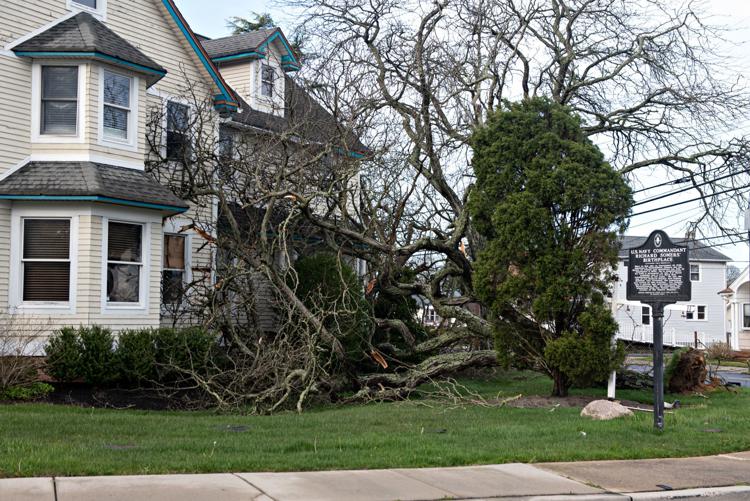 041420_nws_weather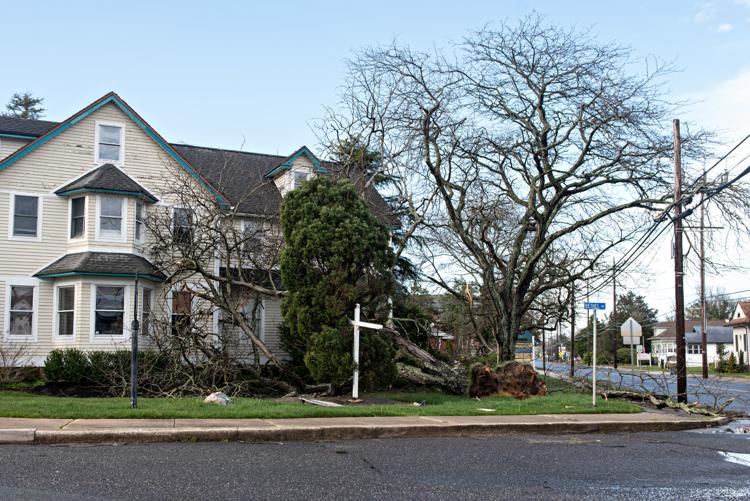 041420_nws_weather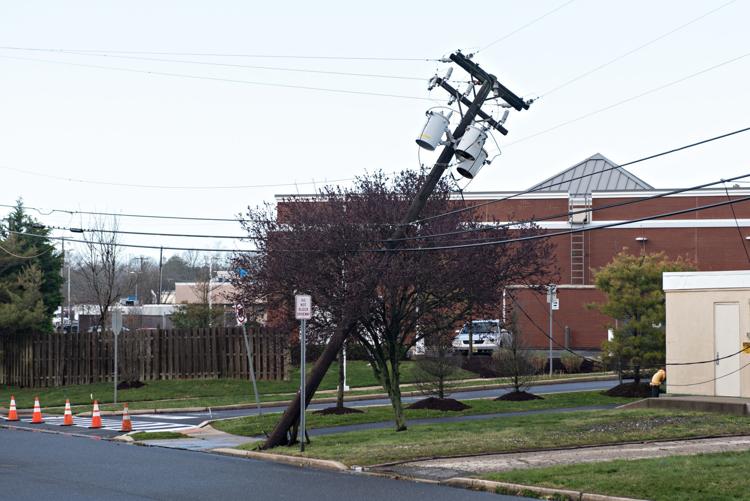 041420_nws_weather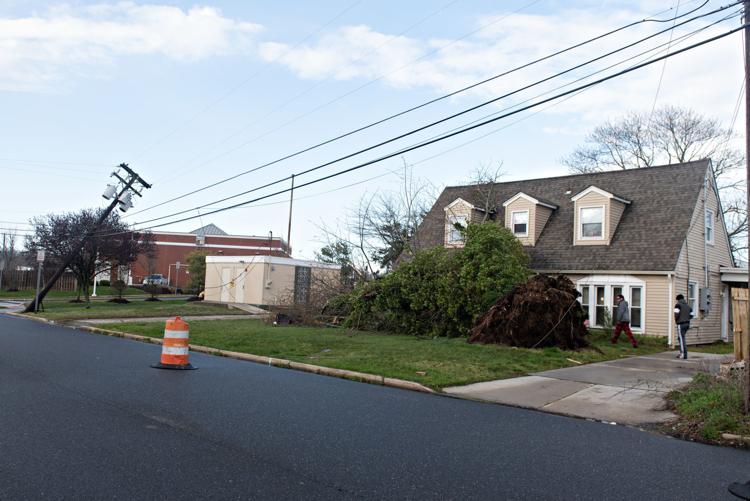 041420_nws_weather
041420_nws_weather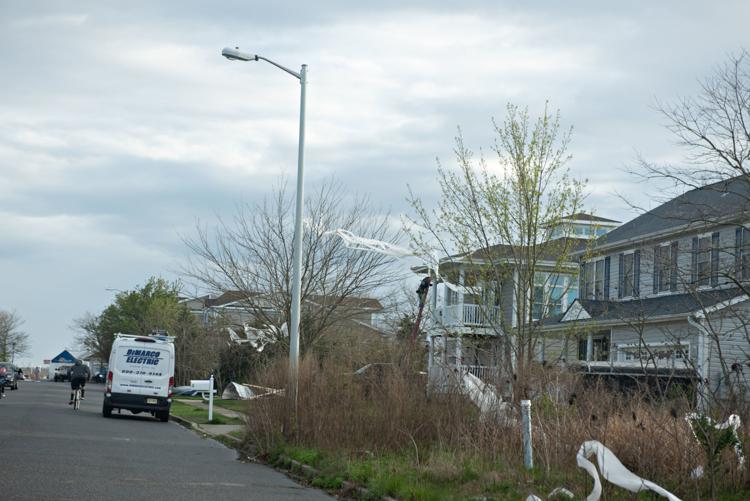 041420_nws_weather
041420_nws_weather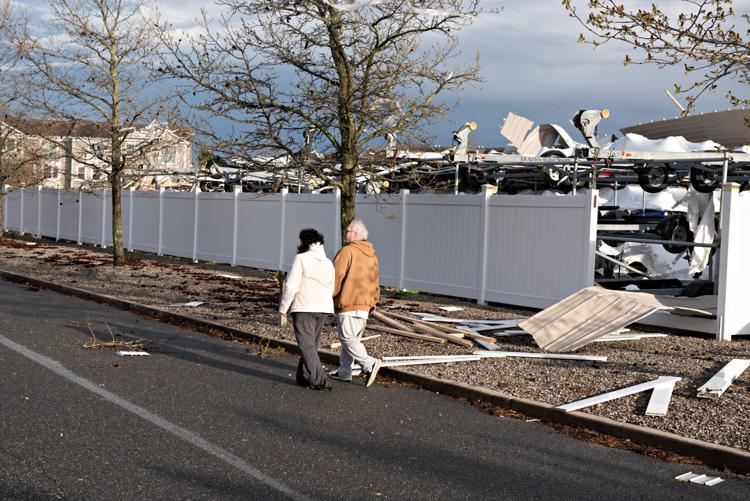 041420_nws_weather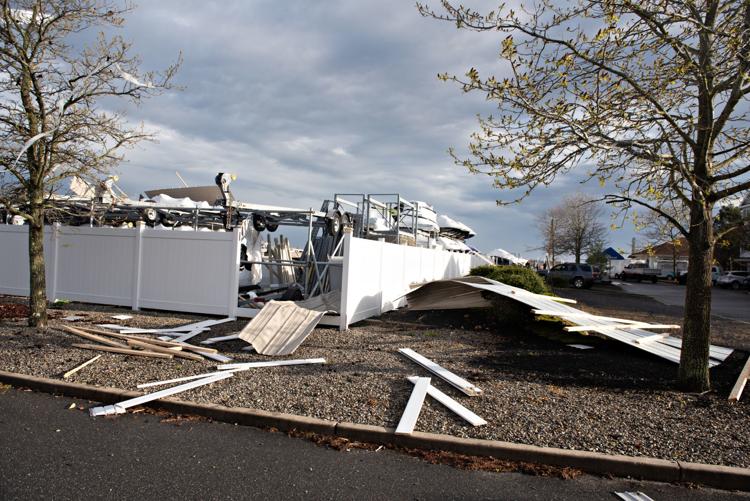 041420_nws_weather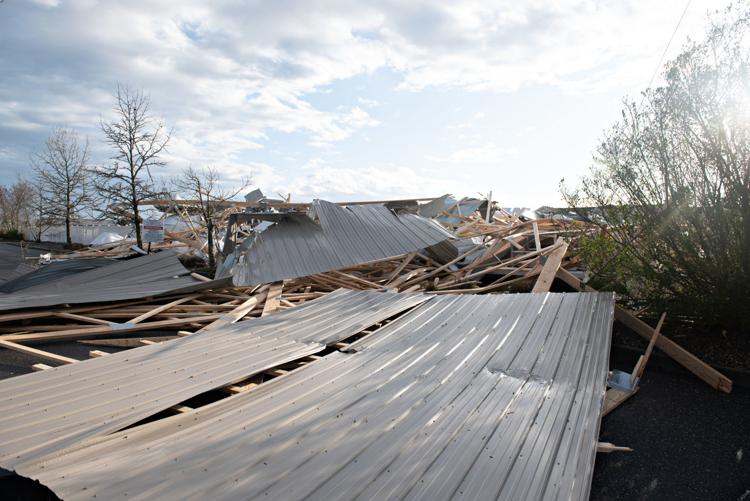 041420_nws_weather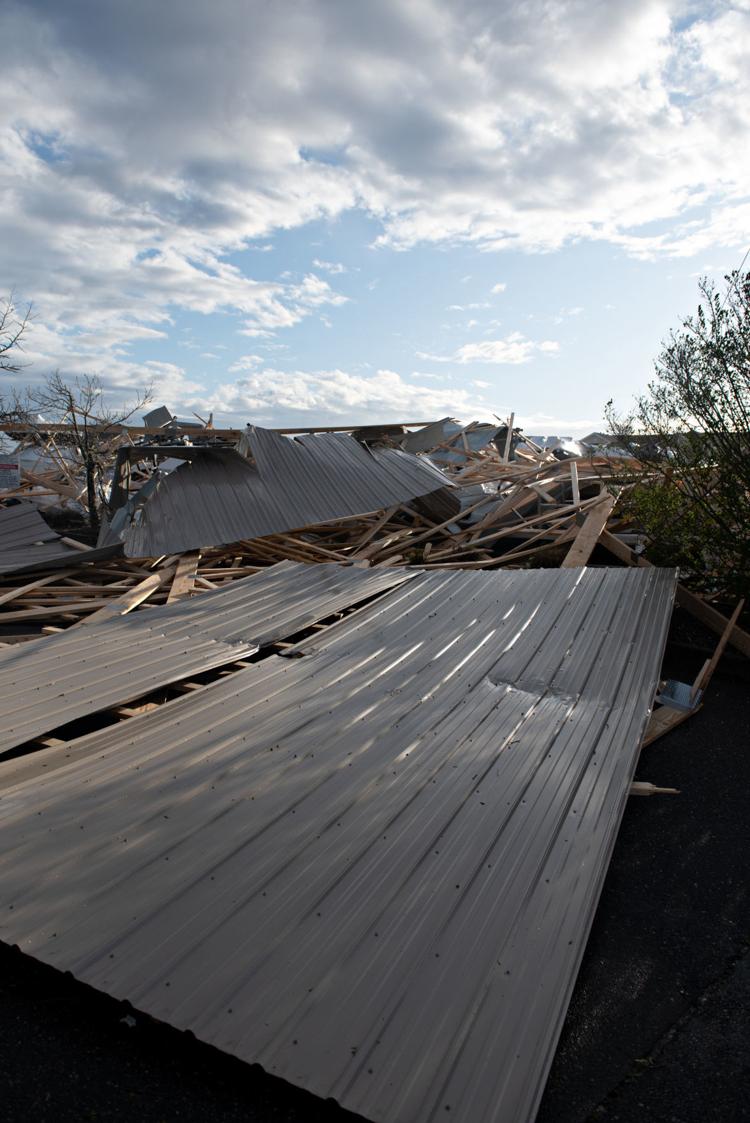 041420_nws_weather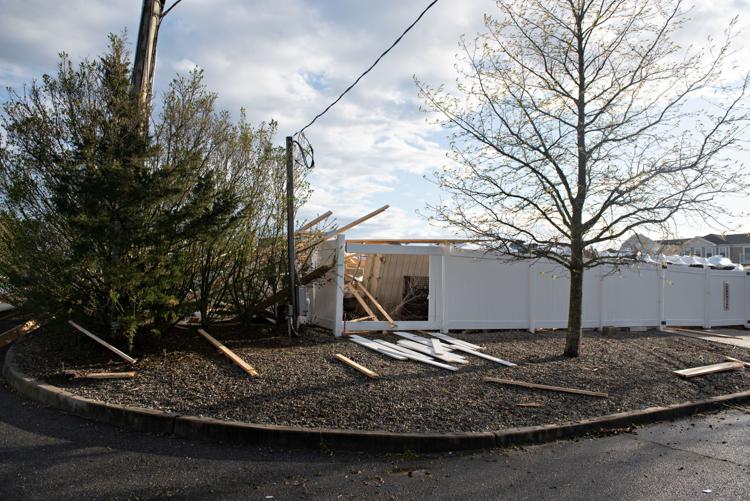 041420_nws_weather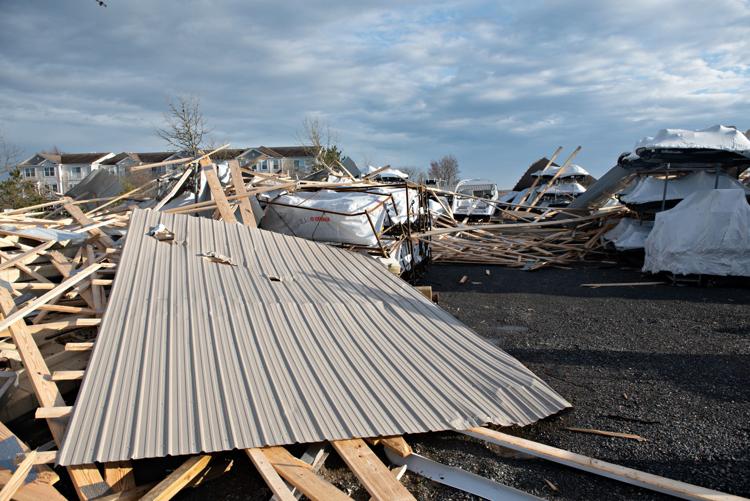 041420_nws_weather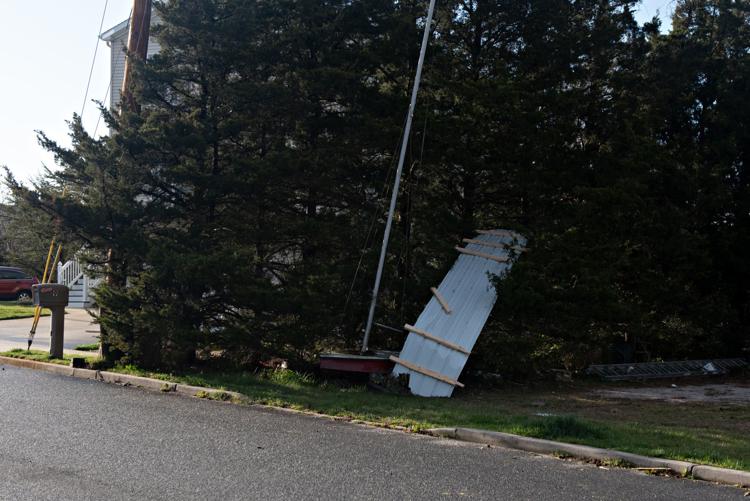 041420_nws_weather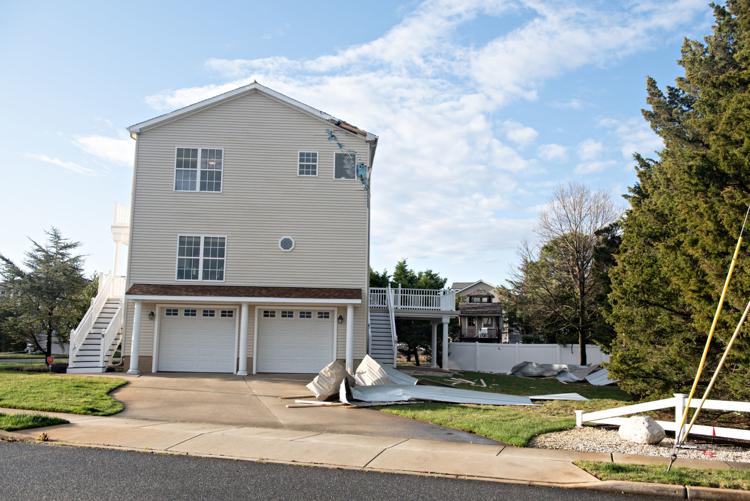 041420_nws_weather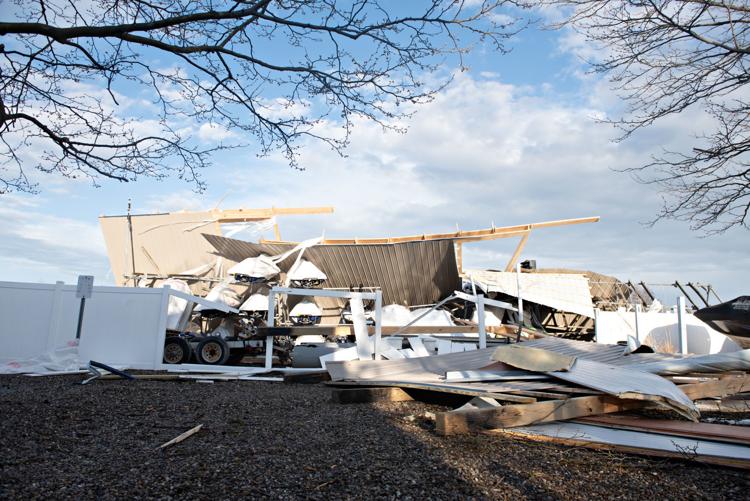 041420_nws_weather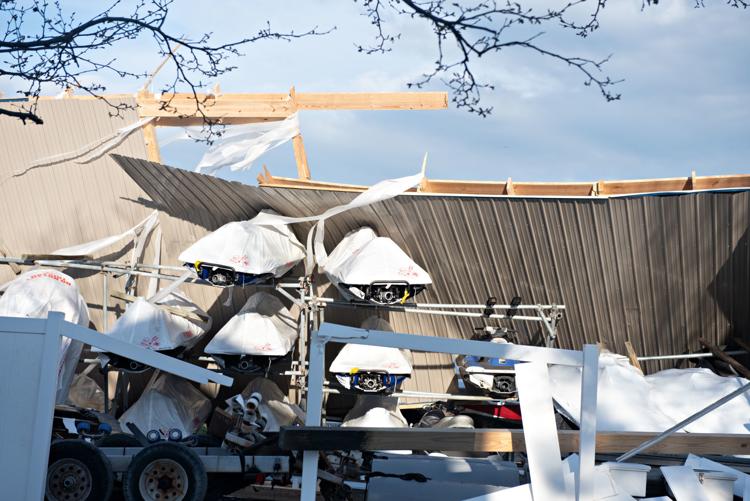 041420_nws_weather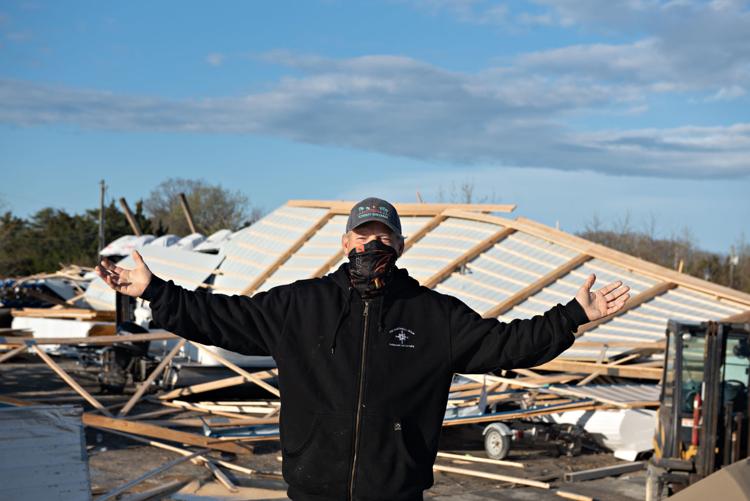 041420_nws_weather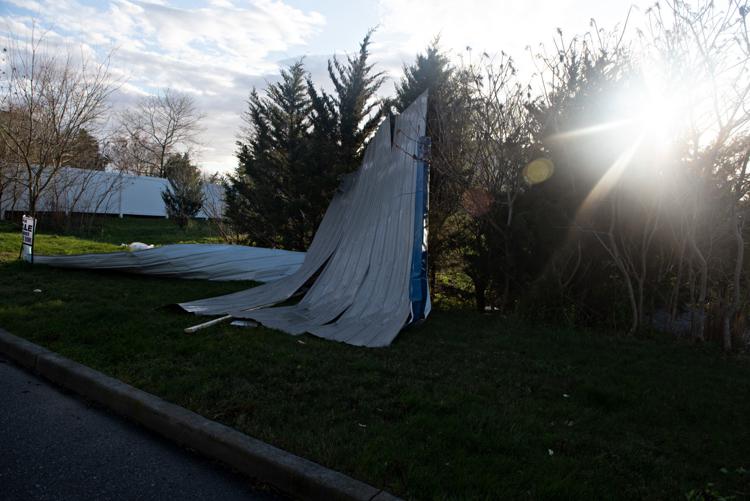 041420_nws_weather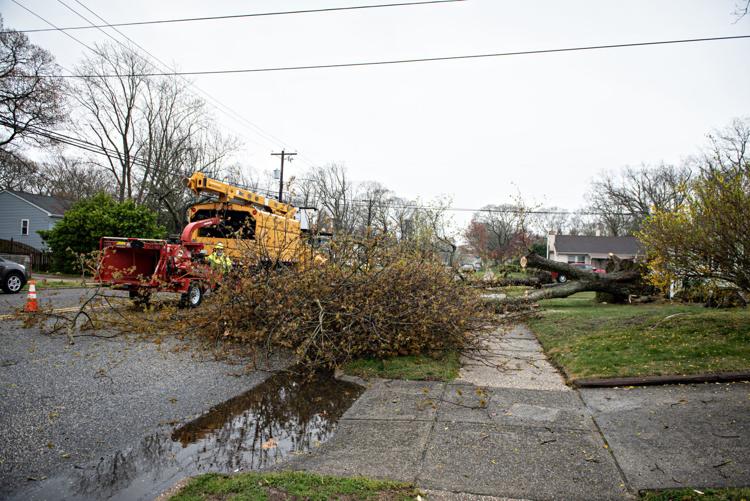 041420_nws_weather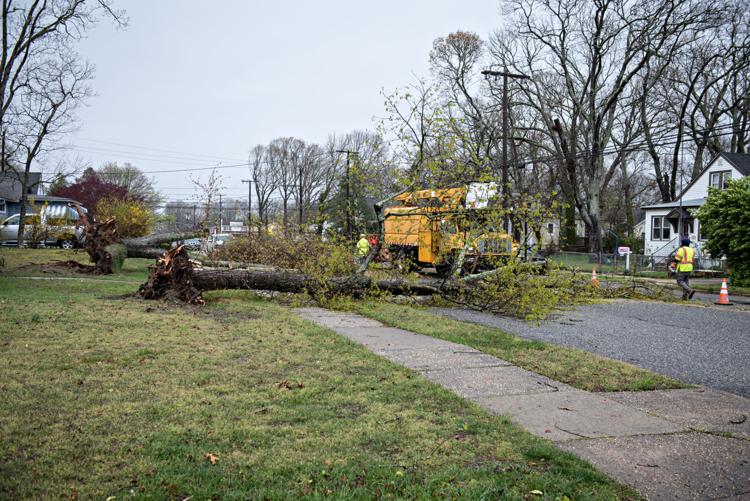 041420_nws_weather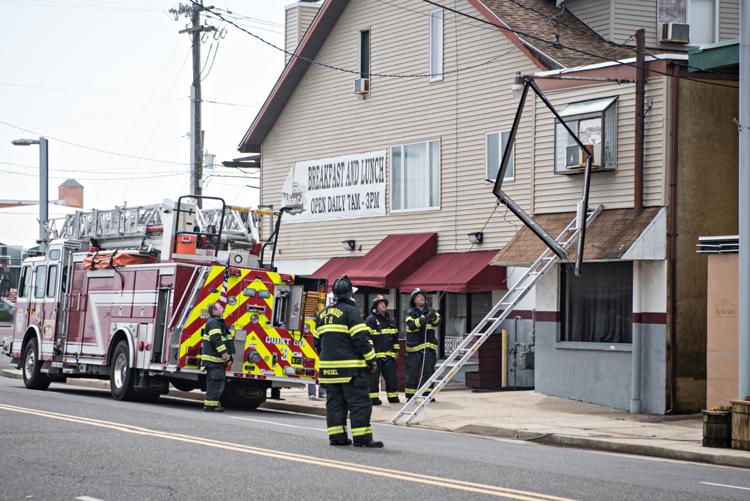 041420_nws_weather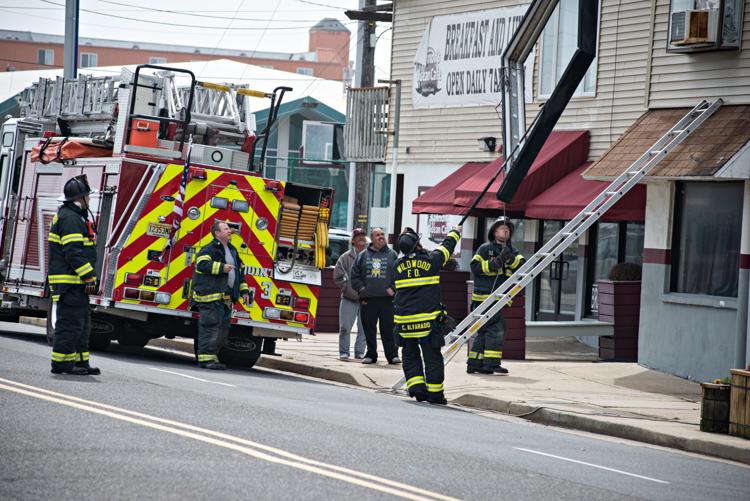 041420_nws_weather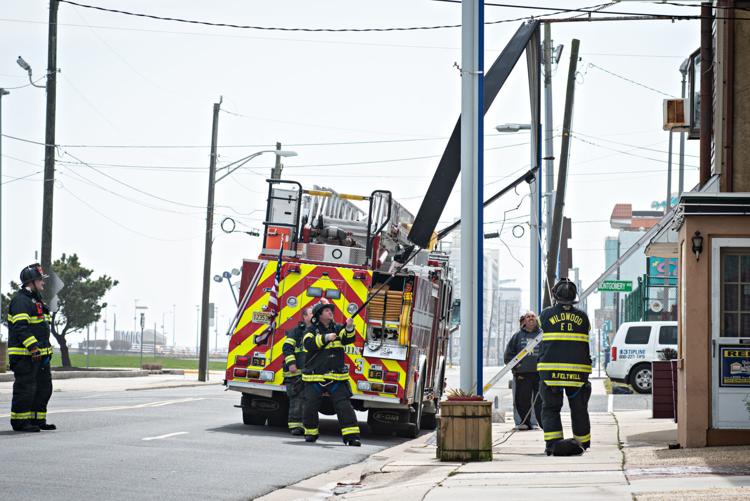 041420_nws_weather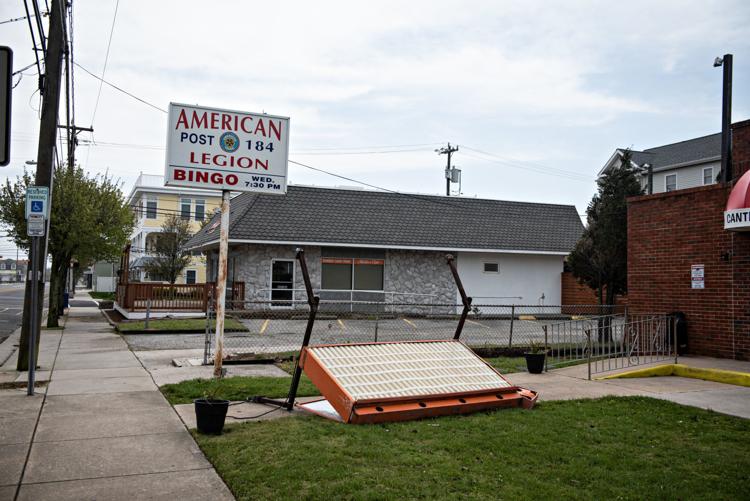 041420_nws_weather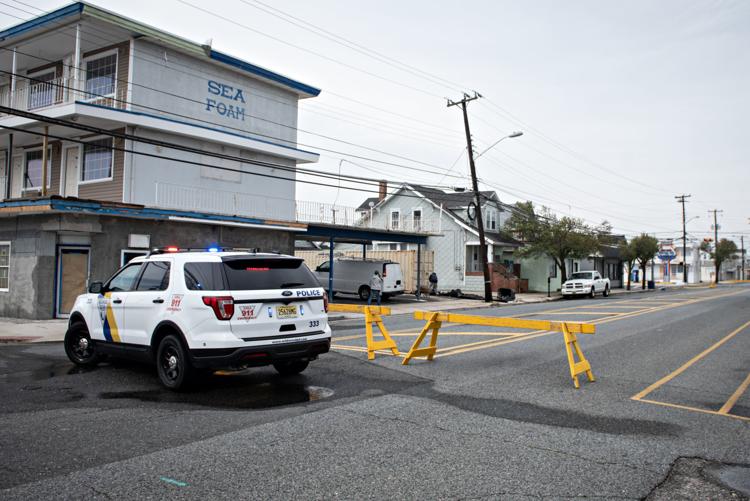 041420_nws_weather
041420_nws_weather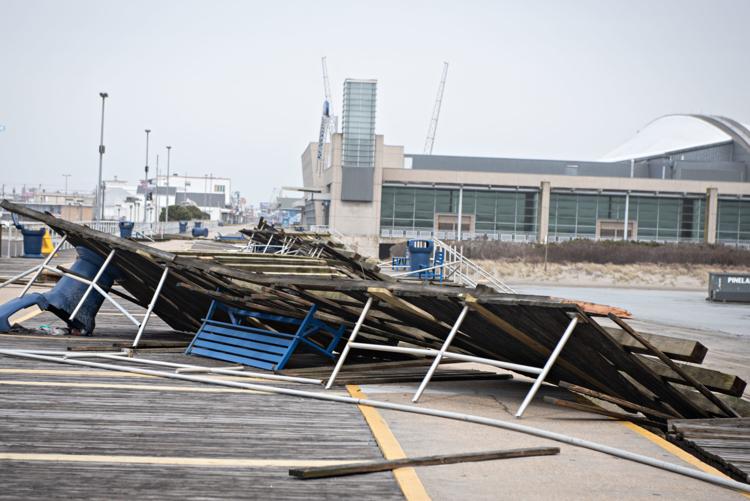 041420_nws_weather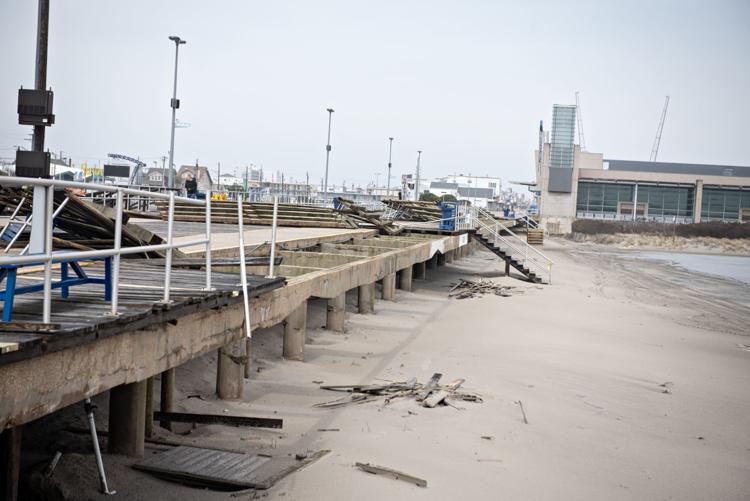 041420_nws_weather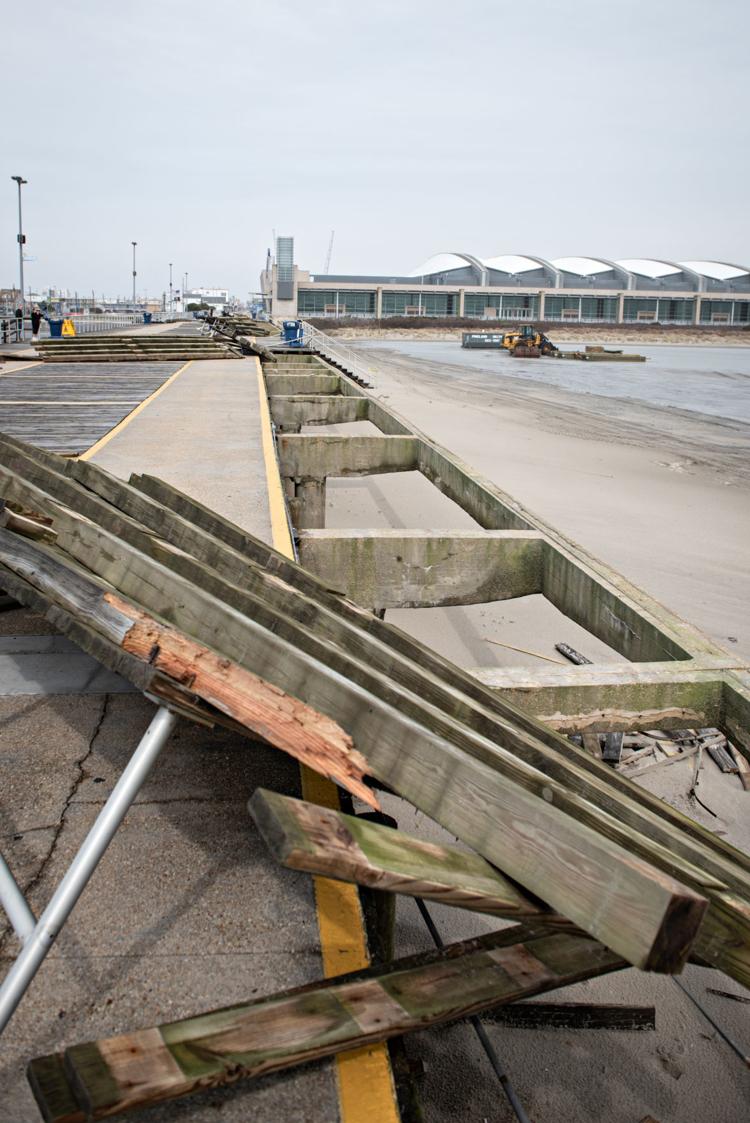 041420_nws_weather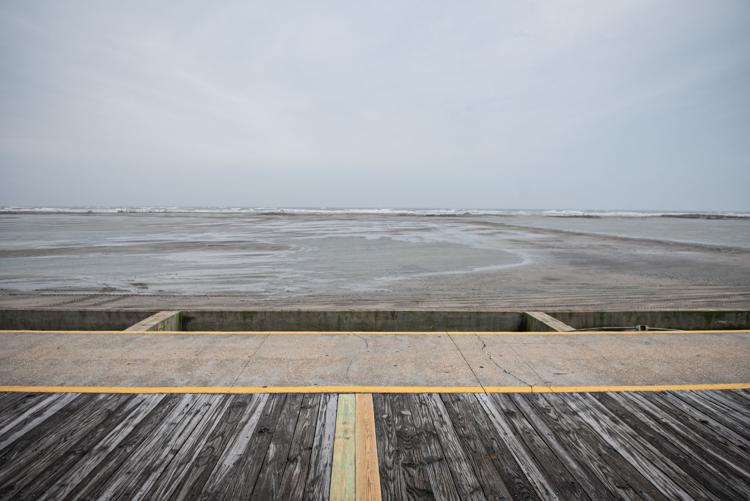 041420_nws_weather
041420_nws_weather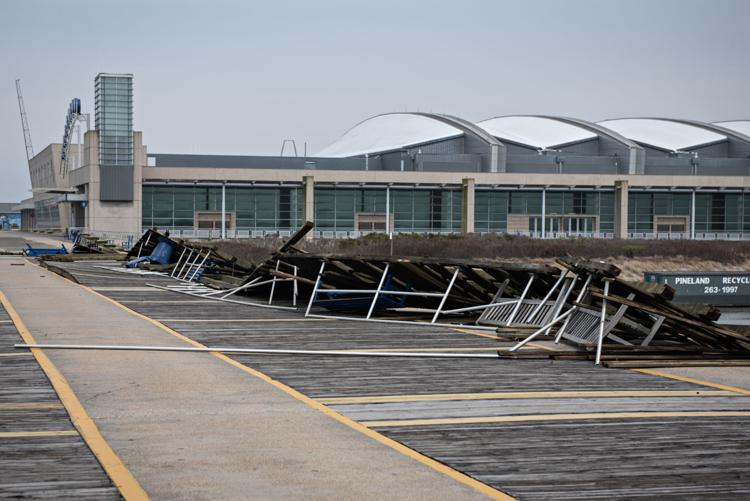 041420_nws_weather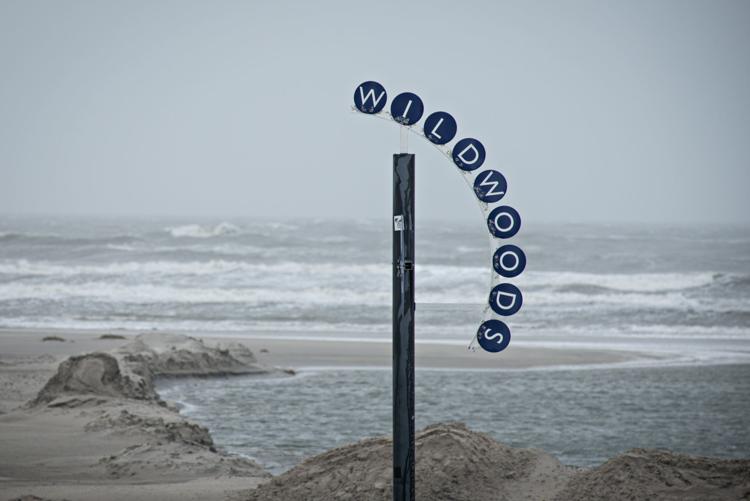 041420_nws_weather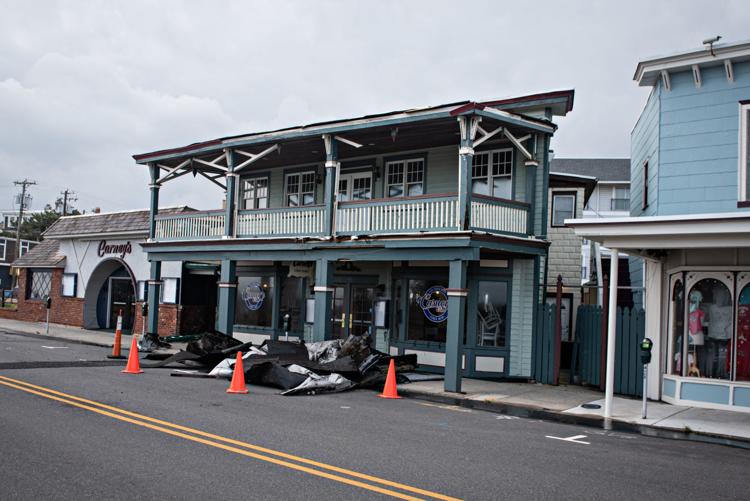 041420_nws_weather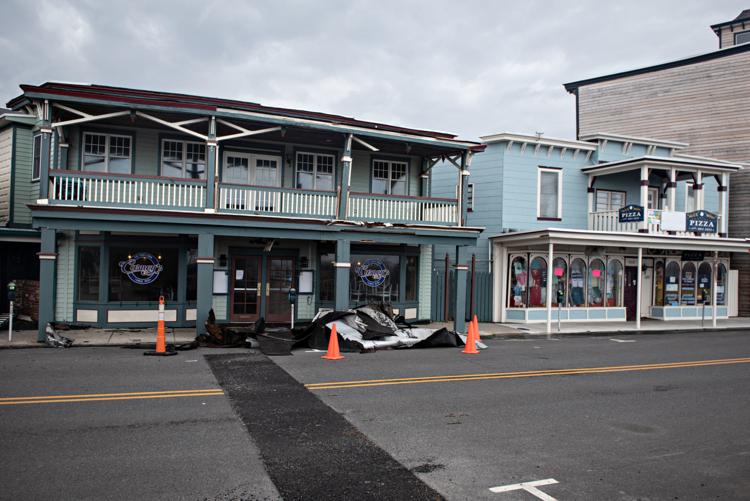 041420_nws_weather
041420_nws_weather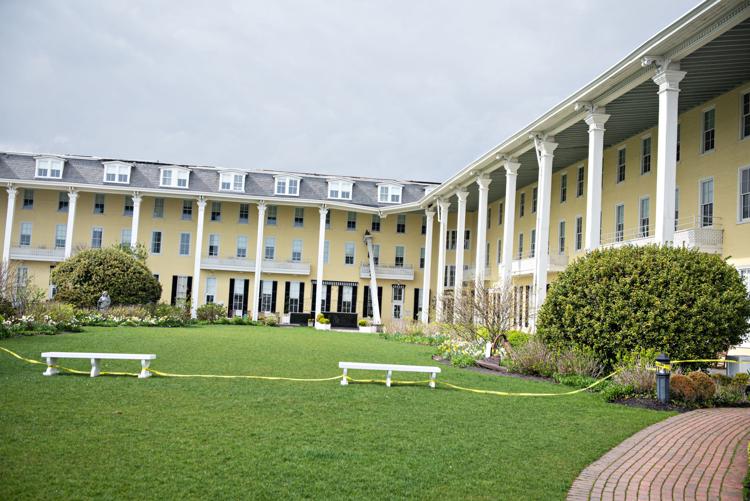 041420_nws_weather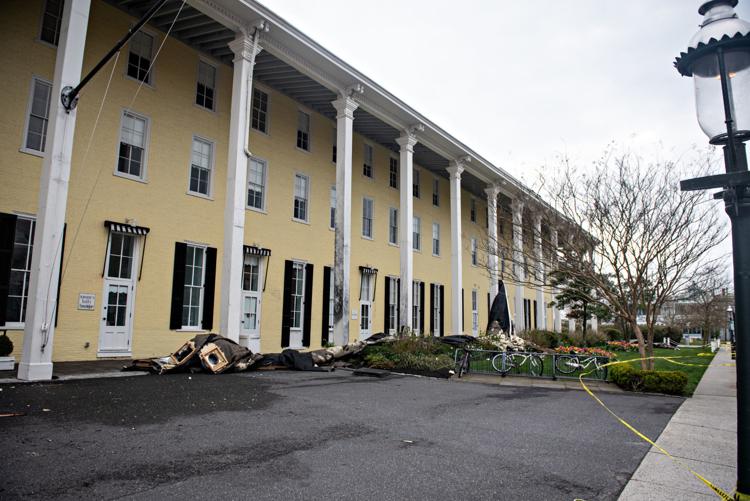 041420_nws_weather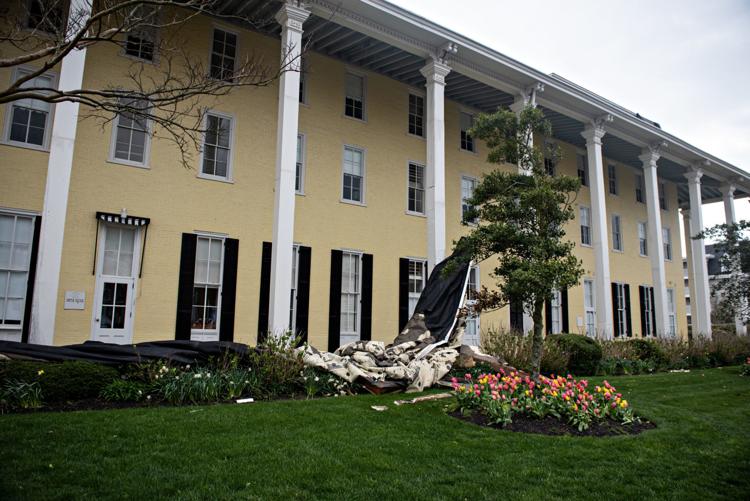 041420_nws_weather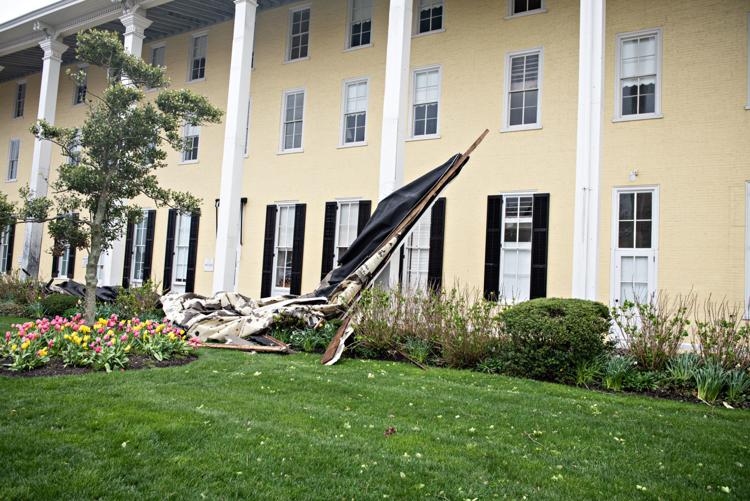 041420_nws_weather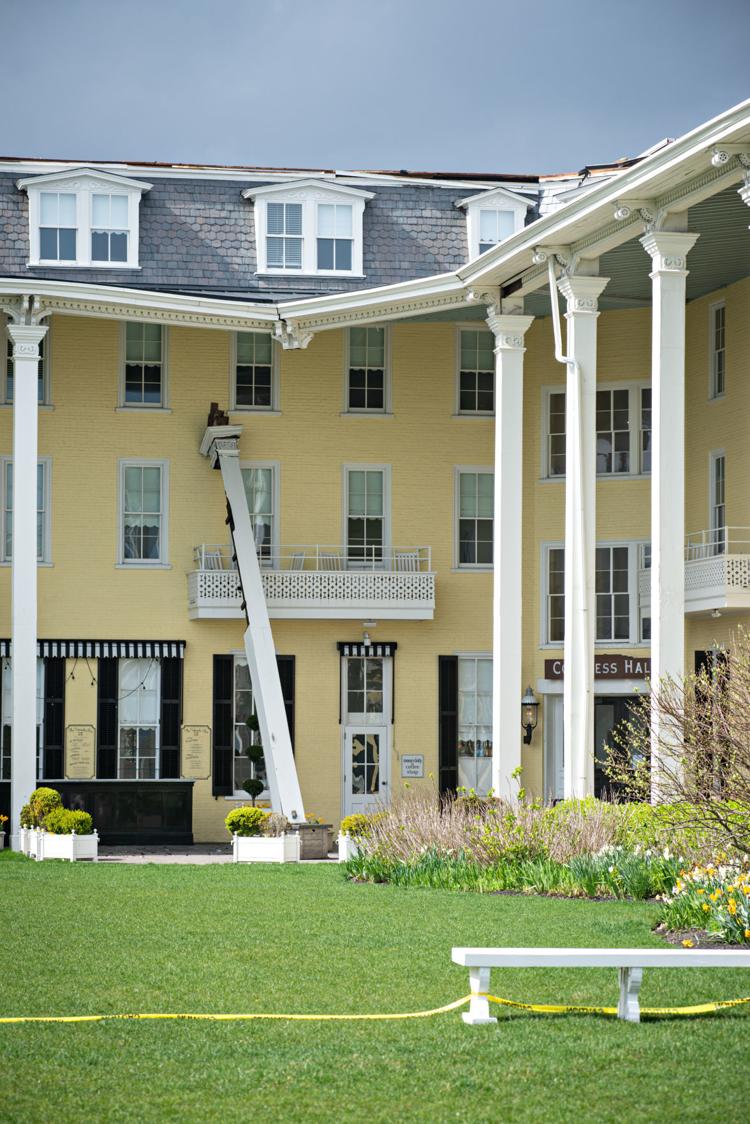 041420_nws_weather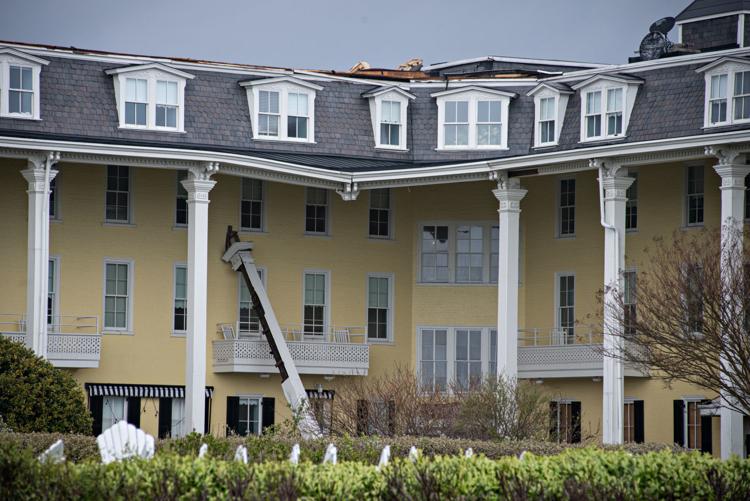 041420_nws_weather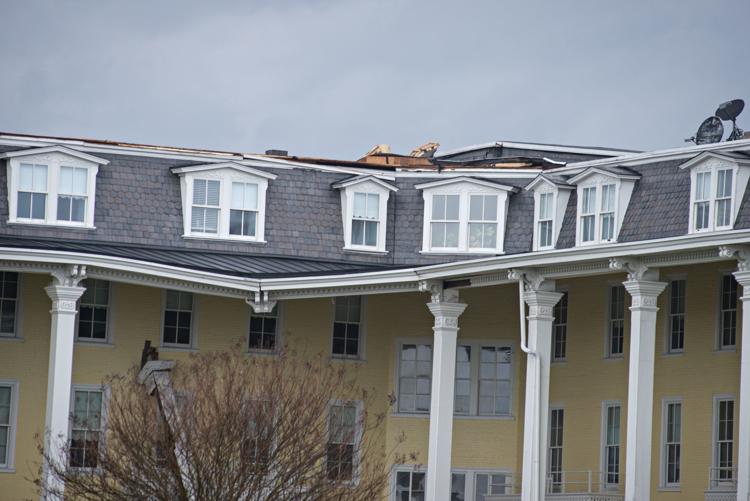 041420_nws_weather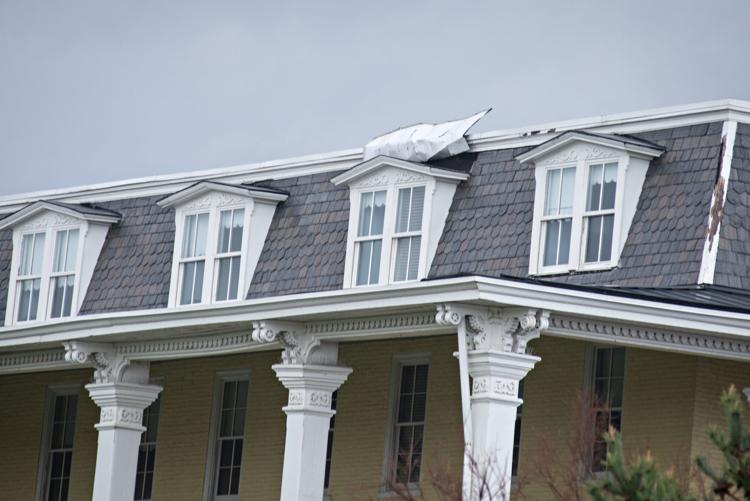 041420_nws_weather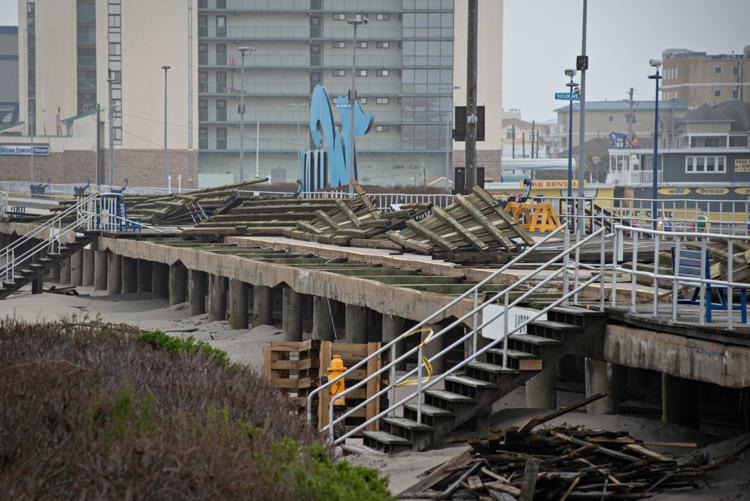 041420_nws_weather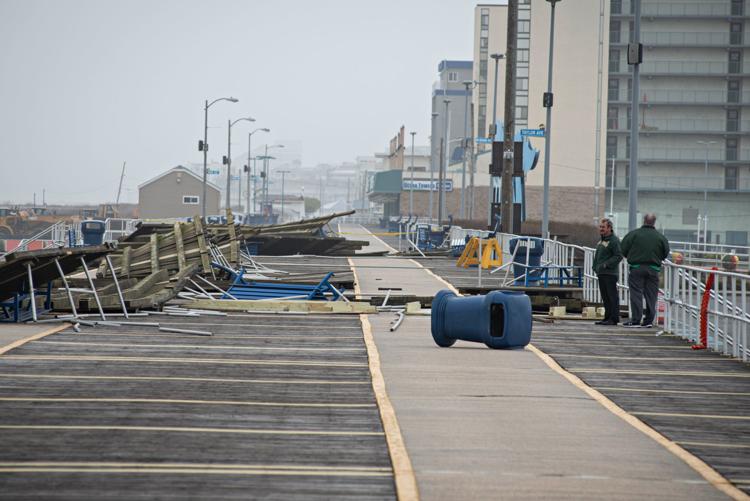 041420_nws_weather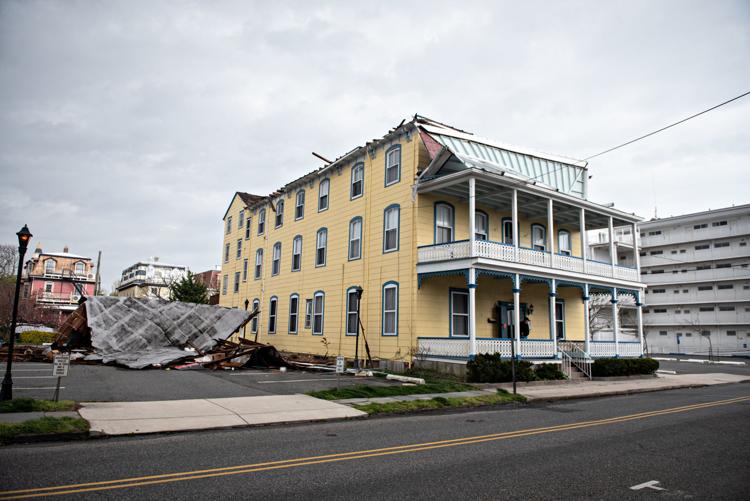 041420_nws_weather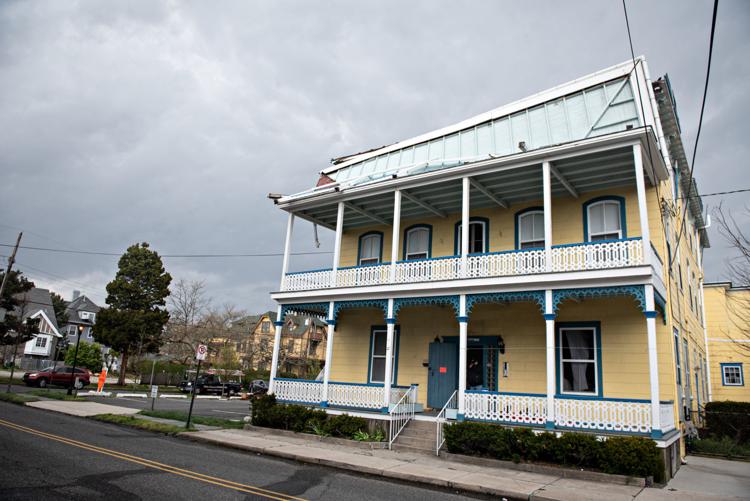 041420_nws_weather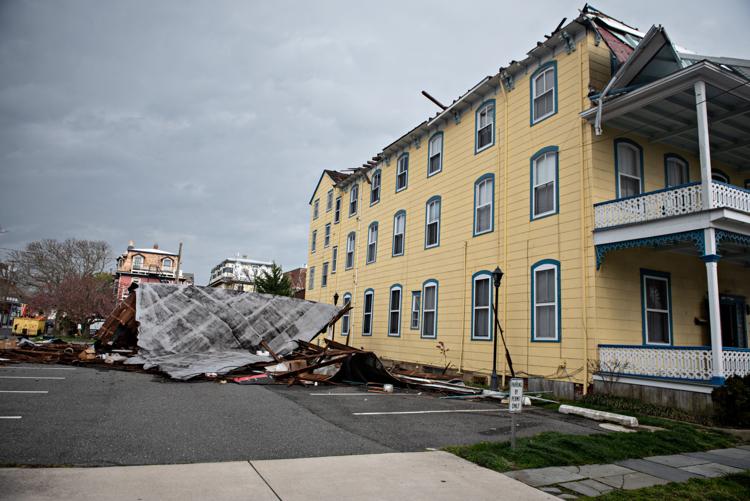 041420_nws_weather
041420_nws_weather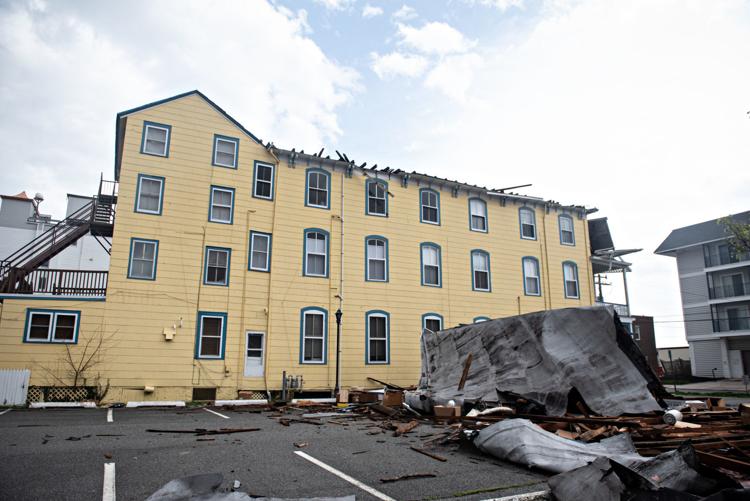 041420_nws_weather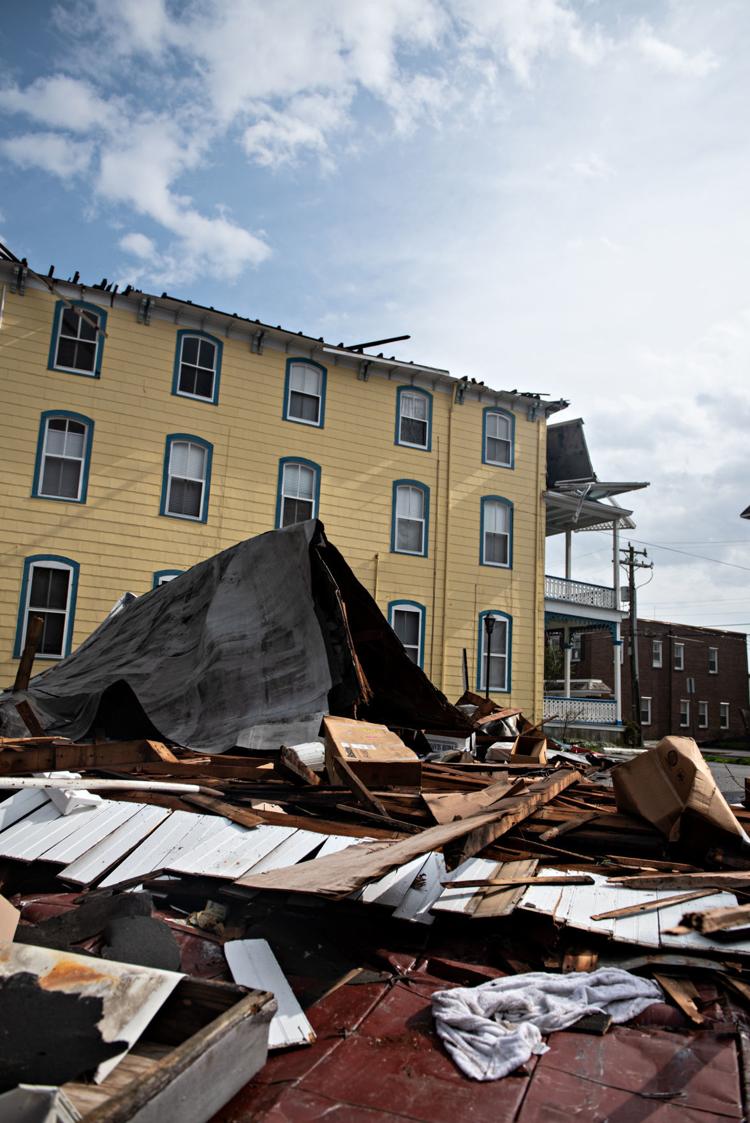 041420_nws_weather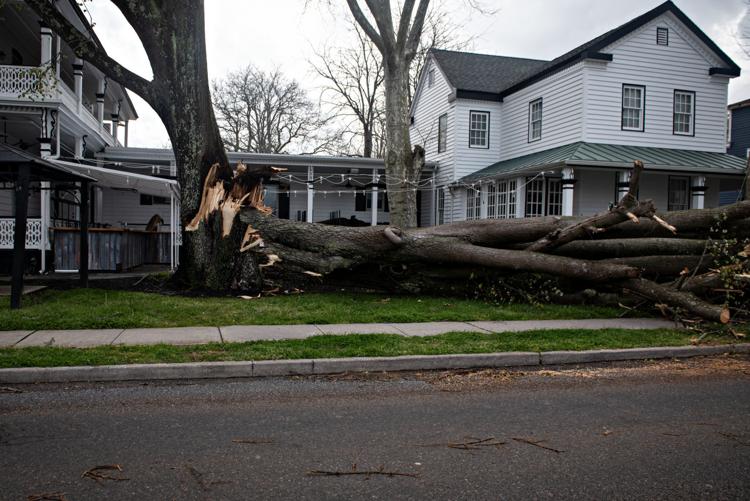 041420_nws_weather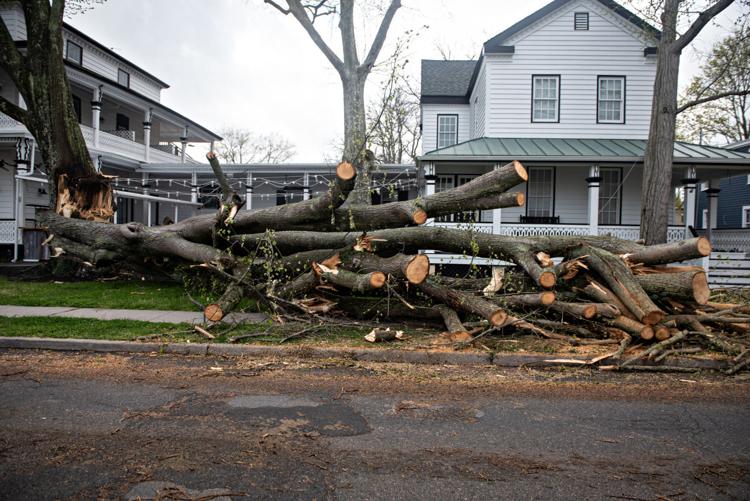 Recap of Monday's damaging winds, severe storms, rain
Wildwood storm damage repairs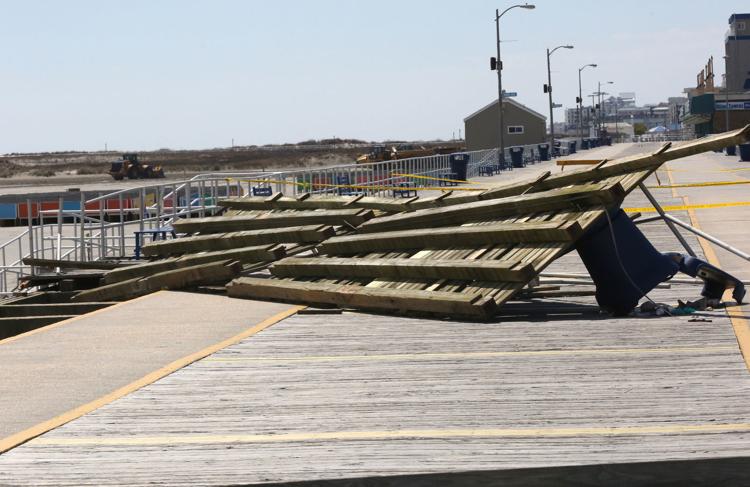 Wildwood storm damage repairs
Wildwood storm damage repairs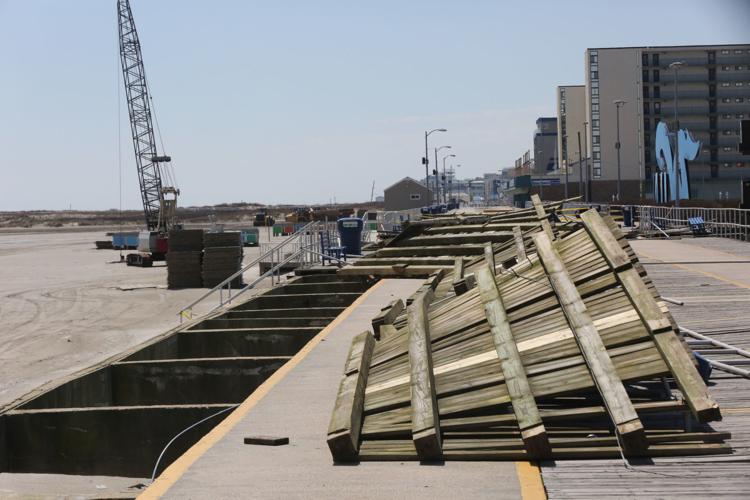 Wildwood storm damage repairs
Wildwood storm damage repairs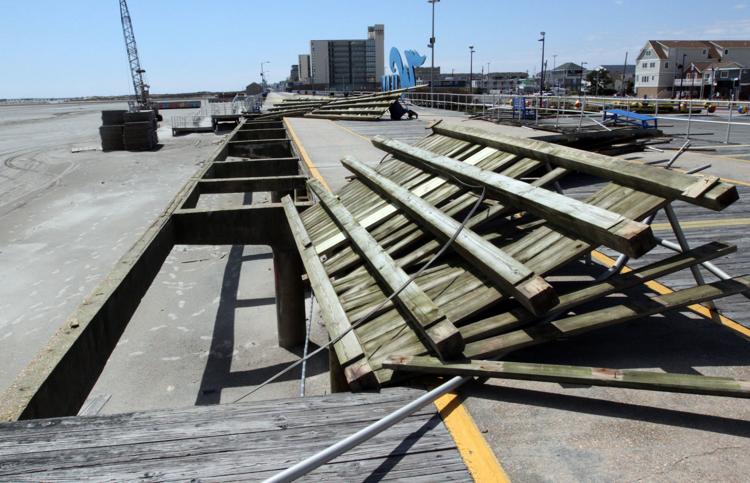 Wildwood storm damage repairs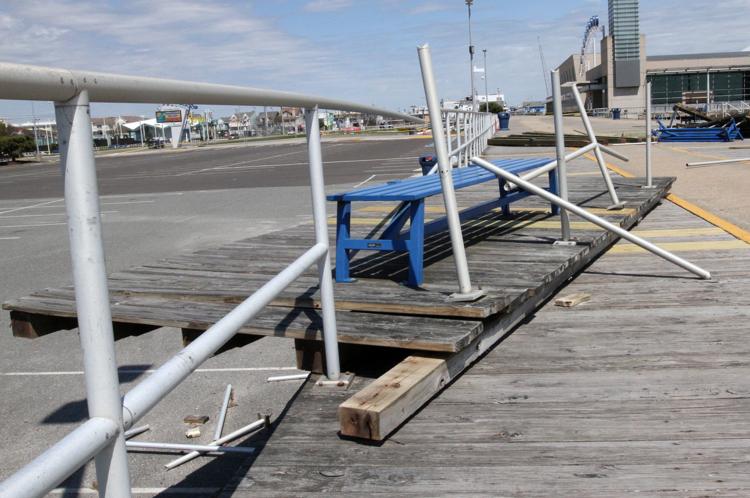 Wildwood storm damage repairs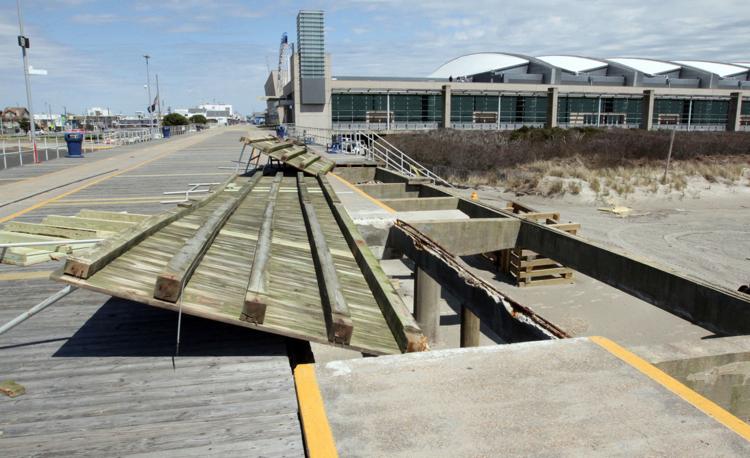 Wildwood storm damage repairs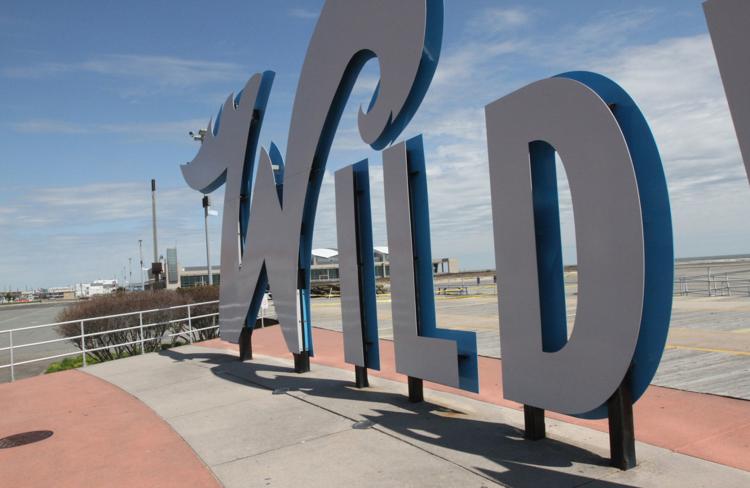 Wildwood storm damage repairs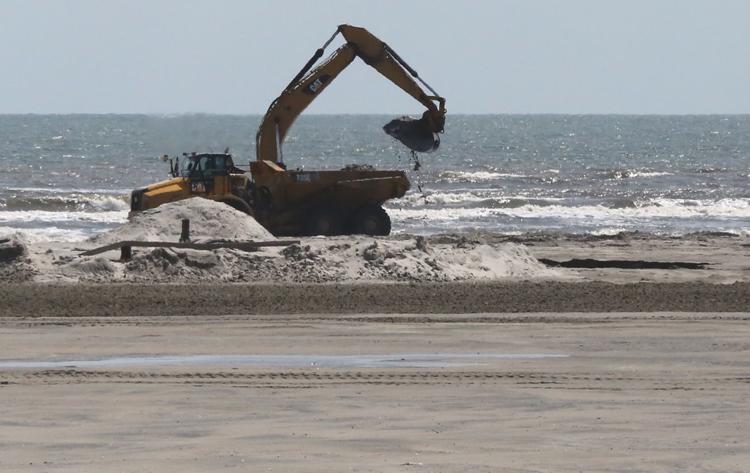 Wildwood storm damage repairs