WHARTON STATE FOREST — With the warmer weather here, cabin fever has turned to spring fever as people spend more time outside. But allergy sufferers, beware: Those Atlantic white cedars and oaks that give Batsto Village its beauty will bring more hay fever than usual this season.
"If you enjoy solitude and being in nature, this is the place to be. ... It really is a beautiful place to hike and be in nature," said Kathy Sedia, an associate professor of biology at Stockton University who lives near the village and has seen the influx of visitors to the park over the past year.
While Sedia believes last year's seasonal allergy season was "around the average," the influx of people working from home and seeking an escape from home brought them to forests such as Wharton.
"I think that people may have felt it a bit more," Sedia said of that need to get outside.
Given long-range forecasts from the Climate Prediction Center (CPC), a government agency under the National Oceanic and Atmospheric Administration (NOAA), expect a good amount of sneezing and coughing for tree allergy sufferers, though those impacted by mold and fungi could be the most affected. It already had started in late March.
"(The) past few days, I had sneezing spells. Head feels like a balloon with a runny nose," said Cindy Vazquez, 57, of Millville.
The amount of pollen — male reproductive particles that contain sperm that then travel to a female flower and fertilize it — produced closely relates to temperatures during the spring. The warmer the spring is as a whole, the more pollen is released into the air, Sedia said. The more pollen that is in the air, the more coughing, sneezing and watery eyes.
"For allergy sufferers, it's going to be pretty miserable as well," Sedia said.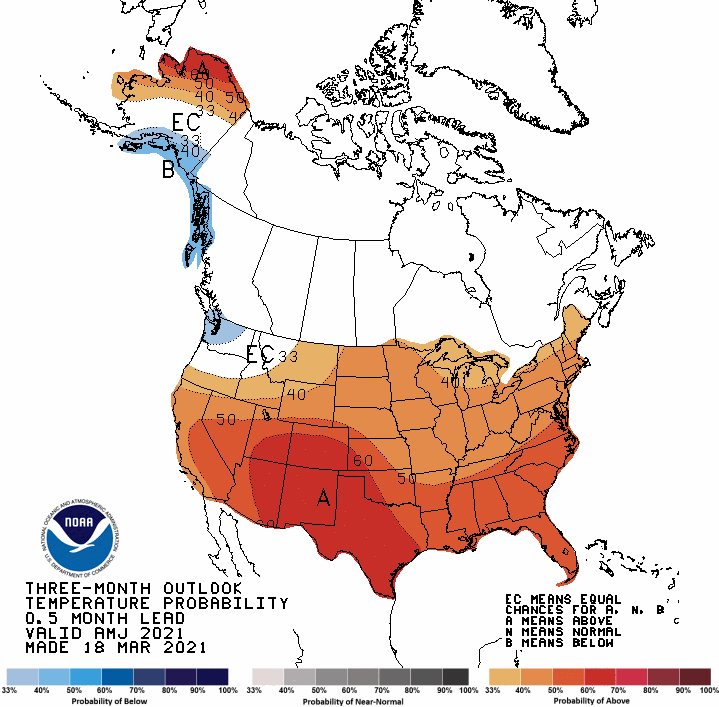 The CPC's forecast for April, May and June is for an 81% chance of having average to above-average temperatures when you combine all of the days throughout the three months. March's temperatures were 3.5 degrees above average at Atlantic City International Airport for only the third time in the past nine years.
However, average temperatures only tell part of the story.
"Rain tends to bring pollen down a little bit," Sedia said.
The CPC says there's only a 1-in-4 chance that precipitation will be below average for the period in South Jersey. There is a 75% likelihood that precipitation ends up at or above average. Average precipitation is 10.09 inches at A.C. International.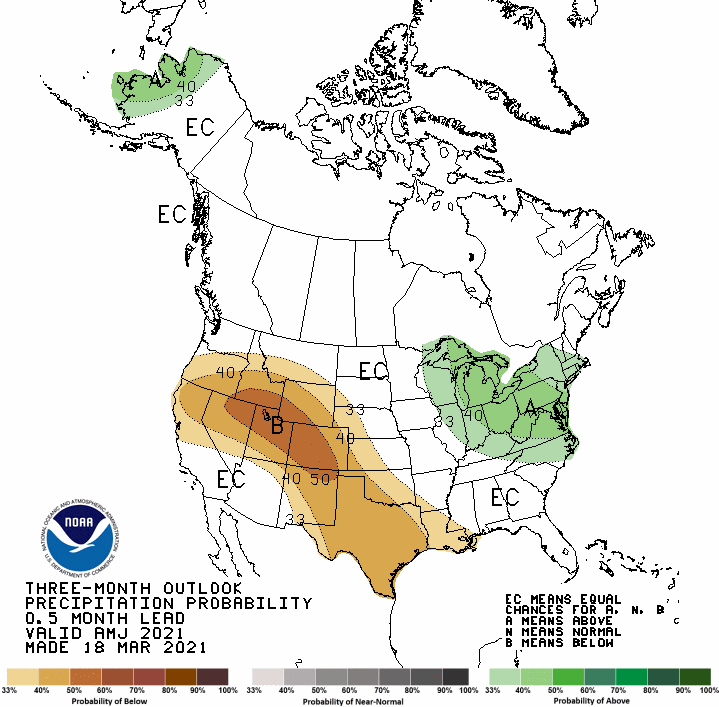 While more rain than average will tamper down the amount of pollen in the air, it will also bring out other menacing words for some allergy suffers — mold and fungi.
"In addition to pollen, we'll, of course, have mold, and because the humidity has been so high, it of course promotes the growth of fungi," Sedia said.
The backdrop of climate change has been increasing pollen over time, raising the floor and the ceiling for how much is flying around in the air.
"Across the board, with the way temperatures are rising, we're seeing increases in pollen, and we're seeing increases in allergies. ... As the growing season gets longer, it's also going to be more pronounced in terms of pollen production. That's because we'll lack those deep (freezes that) will kill those organisms," Sedia said.
At A.C. International, the average temperature from April through June has increased from 59.8 degrees when records first started in 1944 to 61.9 degrees in 2020, according to NOAA.

Furthermore, the appearance of the first leaves now occurs 10 days earlier in portions of Ocean, Atlantic and Cumberland counties than it did nearly 30 years ago, tying for the most drastic change in the country, according to the U.S.A. National Phenology Network.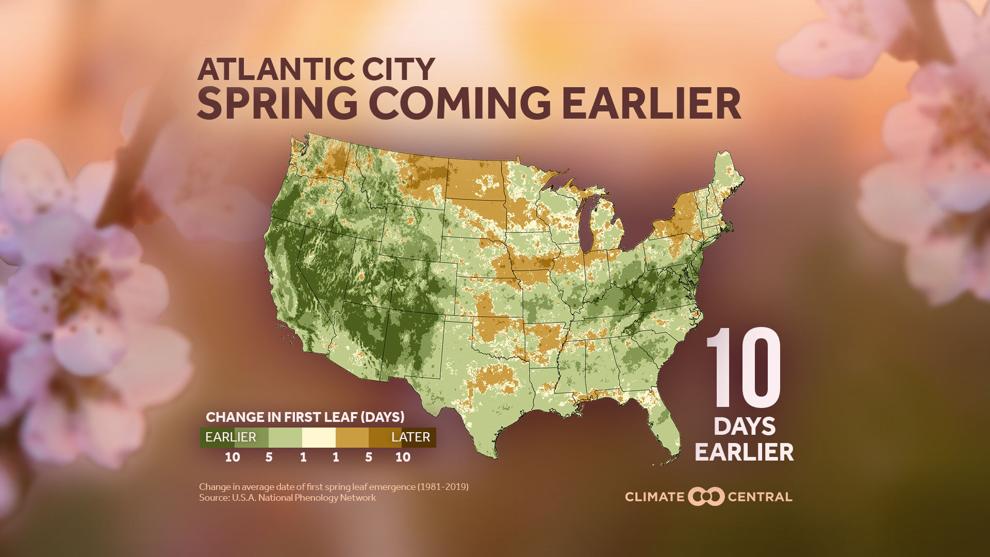 So even after the pandemic ends, you may need the same amount of allergy medications, even if you are not going outside as much.
{div class="_rp_g"}{div class="_rp_h ms-font-color-neutralPrimary ms-font-l ms-font-weight-regular"}Contact Joe Martucci: 609-272-7247
Twitter @ACPressMartucci{/div}{/div}