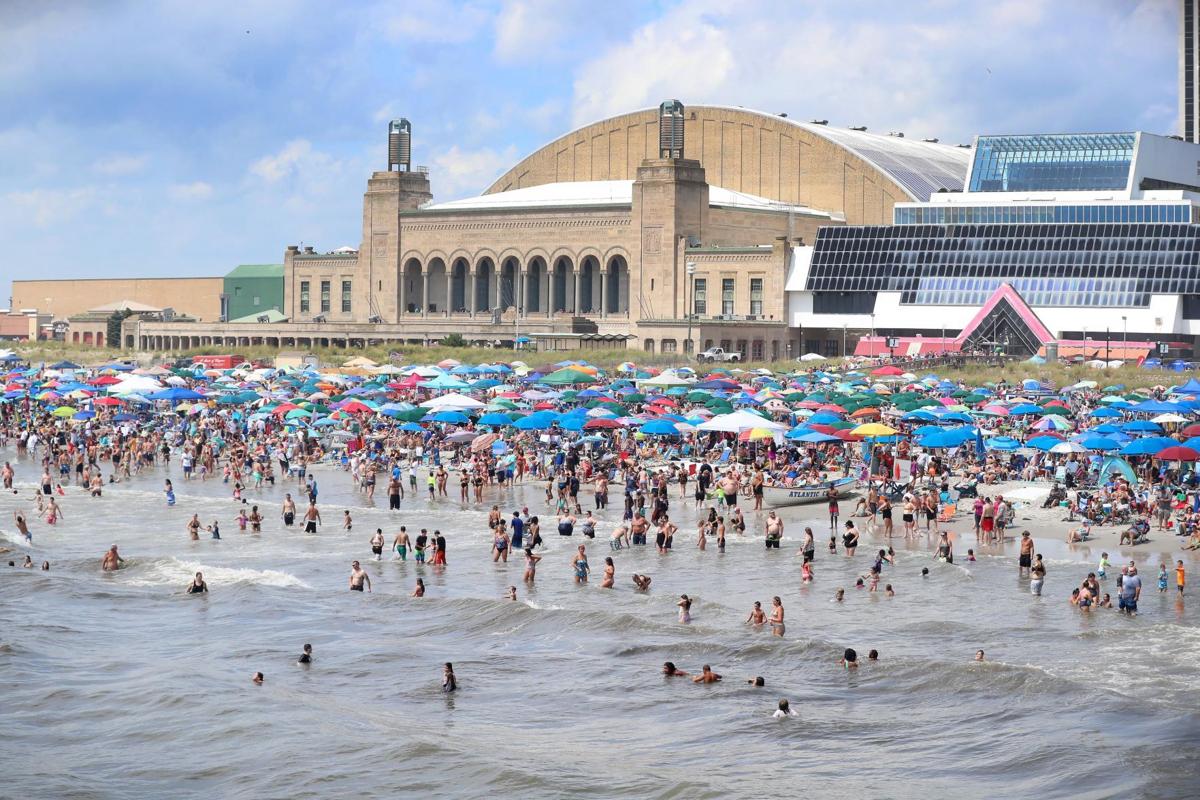 Seemingly inconsistent COVID-19 restrictions have left many in Atlantic City scratching their heads.
"I'm using one-third of a mile of beach, which is open to the public, to plan the airshow," Michael Chait, president of the Greater Atlantic City Chamber, said during a virtual town hall Thursday. "Is that space really limited to just 50 people on the day of the event, but thousands of people every other day?"
Chait and 12 other speakers from the education, retail, service, tourism and child care industries took part in the town hall, hosted by the New Jersey Business & Industry Association, to call upon the state to come up with a more concise plan to reopen the state's economy.
"With lockdowns and restrictions on gatherings in effect for months, we are experiencing the most severe downturn the live event industry has ever seen," Chait said. "In 2020, the Atlantic City Convention Center hosted only 21 events, down from 87 the year prior. The loss in total delegate spending from 2019 to 2020 is estimated at $175 million. It is a loss of more than 264,000 room nights. ... And right now, hundreds of live event and hospitality employees continue to sit at home collecting limited unemployment benefits. These events are predominantly scheduled midweek during the shoulder seasons and carry our region economically."
Michele Siekerka, president and CEO of the NJBIA, said the organization has sent more than 40 letters to state lawmakers and congressional delegates asking for resources and relief for the state's businesses and nonprofits.
Former Atlantic County Commissioner Ashley Bennett, of Egg Harbor Township, on Thursday endo…
"Gov. Murphy's administration has deployed more than $250 million in aid to more than 55,000 businesses throughout the state, and additional aid money is on the way and set to be distributed in the coming months," Darryl Isherwood, spokesman for Murphy, said Thursday in an email response. "Throughout the past year, the governor has engaged stakeholders for input on our recovery from COVID-19, including through the Governor's Restart and Recovery Advisory Council, which counts among its members representatives from every region of the state and dozens of economic sectors. We continue to engage with the members of the council and other members of the business community to inform our recovery efforts."
Murphy has continued to expand capacity for restaurants, gyms and other businesses, with the limit increasing to 50% up from 35%, effective Friday, even as coronavirus cases in the state experience an uptick.
Additionally, outdoor events that are not religious in nature will have a limit of up to 50 people, up from 25. Indoor events can have a maximum of 25 people, up from 10.
Despite the increases, the remaining restrictions are not sustainable, said Adam Philipson, president and CEO of the Count Basie Center for the Arts in Red Bank, Monmouth County.
"Unlike others, our cap remained the same at 150, which is completely unable to survive at this capacity," Philipson said of capacity limits for indoor performances. "We have been hanging on for a year. ... What we know from the seemingly strange and random decisions of capacity that are being made is that this is not being guided by science ... we need 35% minimum, no cap for indoor, and for outdoor with social distancing and CDC guidelines, there should be no cap."
Lou Smith, chef, owner and operator of Blend on Main in Manasquan, Monmouth County, feels like the state's leaders have taken different approaches to the pandemic.
"I can't imagine what it would be like to govern a state. I know it's a tough job," Smith said. "But what I can say (is) it seems like we're on a big rowboat and all of our leaders like to not work together and row in a different direction. ... Why is it that you can sit at a table but not be served at a bar? How is going from 25% capacity during the coldest months of the year to 35% (going to) make any difference to any of us? That was like a sick joke."
During a news conference Wednesday, Murphy said the state expects every school to be open for full-time, in-person instruction by September.
However, Dr. David Aderhold, superintendent of the West Windsor-Plainsboro School District in Mercer County, said the state needs to prioritize getting educators vaccinated before they can plan to reopen.
"We need the vaccination support immediately," Aderhold said. "We've been asking for a coordinated approach to this for weeks, if not months, and to date there is no coordinated plan at the state level to consider educators."
Educators, support staff and public transportation workers became eligible for the vaccine Monday.
Contact Molly Shelly:
609-272-7241