SOMERS POINT — The bike and pedestrian path along the new Garden State Parkway bridge connecting Atlantic and Cape May counties opened July 8 with no fanfare from the state, and with some safety issues unresolved.
"We're not planning any formal announcement," New Jersey Turnpike Authority spokesman Thomas Feeney said in an email. The authority operates the parkway and built the $79.3 million bridge and path.Feeney also said there is no definite date for building a planned bike/pedestrian bridge from Route 9 to the new bridge.
Without that dedicated bridge to let walkers and bikers travel safely above vehicles entering and exiting the parkway, Somers Point officials still have significant concerns about safety, Mayor Jack Glasser said.
Glasser recommends driving to the start of the path in Somers Point, where there is a parking area, rather than biking to it from neighborhoods or other bike paths in the city, at least until safety improvements are made.
The bridge bike path runs from Somers Point to Upper Township, along the outer side of the southbound lanes on the new bridge.
SOMERS POINT — The city has received a $200,000 grant that will help fund the construction o…
Access to it is safely away from vehicle traffic on the Upper Township side, but not on the Somers Point side.
In Somers Point, access is along Route 9 just past the ramp cars use to enter the parkway south near the toll booth for the bridge, and walkers and bikers are directed to cross Route 9 at a pedestrian crossing light, near the bridge over the parkway.
However, there are no barriers to keep bikers from trying to cross traffic leaving the parkway at Exit 29, for which there is no crossing light.
"When they came to us years ago with the proposals," Glasser said, "my whole thing was ... (the road from the parkway) to Somers Point-Mays Landing Road and beyond is not conducive to pedestrians and bicycles."
The solution involved the city finding a way to build bike paths along roads to connect the new bridge to existing paths to Ocean City and Pleasantville, and the state building a dedicated bike and pedestrian access bridge on the short length of Route 9 from Mays Landing Road to the bike path.
More than a decade ago, the state shut down and later demolished the Beesley's Point Bridge …
The city did its part, getting grants to fund a bike path along Somers Point-Mays Landing Road from the parkway to the existing bike paths at Route 52 and behind the Somers Mansion.
Grant writer James Rutala, of Linwood, said the plans are done and the project will go to bid soon.
The state has not done its part, according to Somers Point officials.
"The plans to provide a safe connection to the new parkway bridge were developed in 2016," Councilman Sean McGuigan said in a statement, "but there has been no progress on engineering or construction (of the access bridge)."
Somers Point wants some of the funds from the Turnpike Authority's new toll increases to be used to build that bridge, McGuigan said.
SOMERS POINT — The city will receive $130,000 to develop a bike route to connect the souther…
The city also won grants for another pedestrian and bike path along Route 9 between MacArthur Boulevard and Somers Point-Mays Landing Road, where the road S-curves through Greate Bay Golf Club.
"That's going to be happening," Glasser said, and is due to start soon. That also will provide a safe route to school for children who live in Somers Point Village and in other housing off Somers Point-Mays Landing Road, the mayor said.
"We haven't heard anything more — haven't heard anything from the state," Glasser said, except for new plans to create a full interchange at Exit 29 to reroute all parkway traffic to Ocean City through Mays Landing Road.
Exit 30, which connects with residential Laurel Drive in Somers Point and then flows into the four-lane MacArthur Boulevard, would be closed, according to the Turnpike Authority's plans.
Somers Point council has passed a resolution opposing that plan, saying Somers Point-Mays Landing road is already busy, too narrow and is a bike route.
An end may finally be in sight for commuters and pedestrians alike as the Garden State Parkw…
Feeney said the state has no definite date for starting either the bike and pedestrian bridge or the closing of Interchange 30 and creation of the new Interchange 29.
Meanwhile, walkers and bikers are enjoying the new bike path over the Great Egg Harbor Bay.
"This is my first time here," said Laurie Adams, 61, an exercise enthusiast from Beesleys Point in Upper Township, as she prepared to ride the new path to Somers Point and back. "I love the Ninth Street bridge (Route 52 causeway bike path), and when I found out this was going to be happening in my own backyard, I was excited."
Walker Don Polo, 67, also of Upper Township, said he will walk the bridge regularly. He was planning to do two crossings and back Friday. At 1.5 miles each way, that would be a total of 6 miles.
While the path is a positive development, the state has turned a deaf ear to Somers Point's concerns, Glasser said.
"No matter what we do, the state can do what they want, and we're going to be stuck with it," he said.
Construction Parkway Bridge Bike Path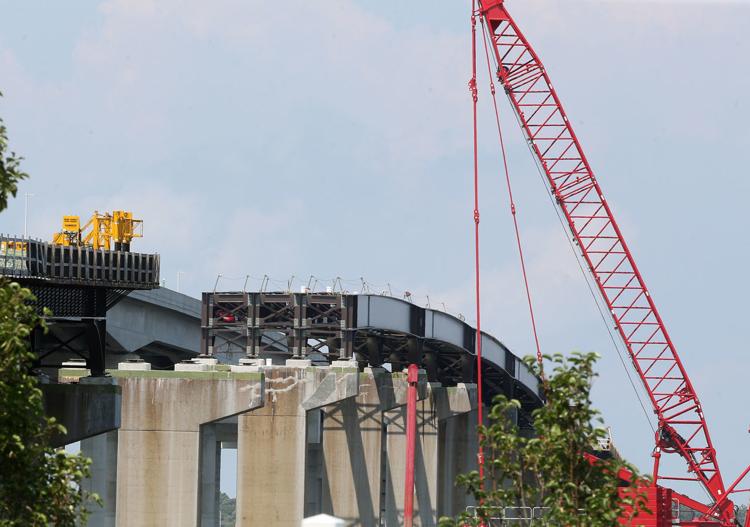 -- HIDE VERTICAL GALLERY ASSET TITLES --
Construction Parkway Bridge Bike Path
Construction Parkway Bridge Bike Path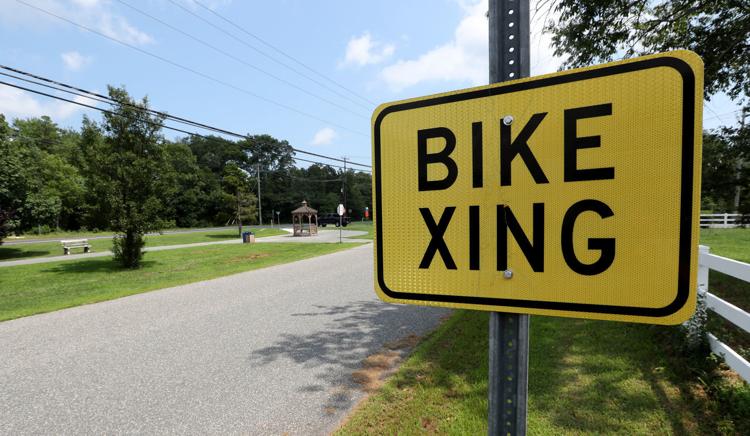 Construction Parkway Bridge Bike Path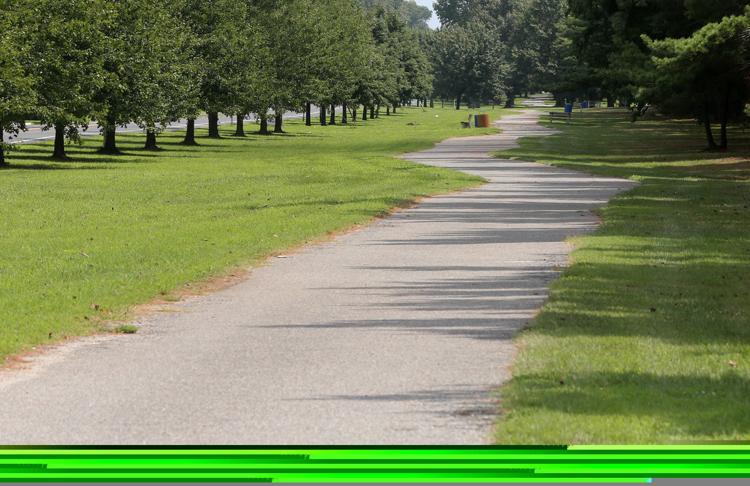 Construction Parkway Bridge Bike Path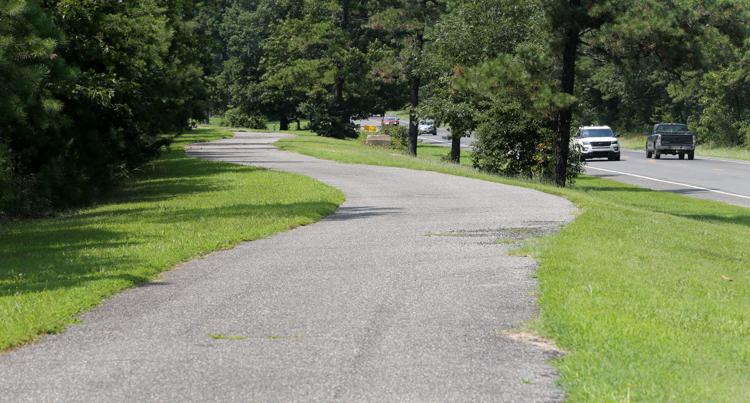 Construction Parkway Bridge Bike Path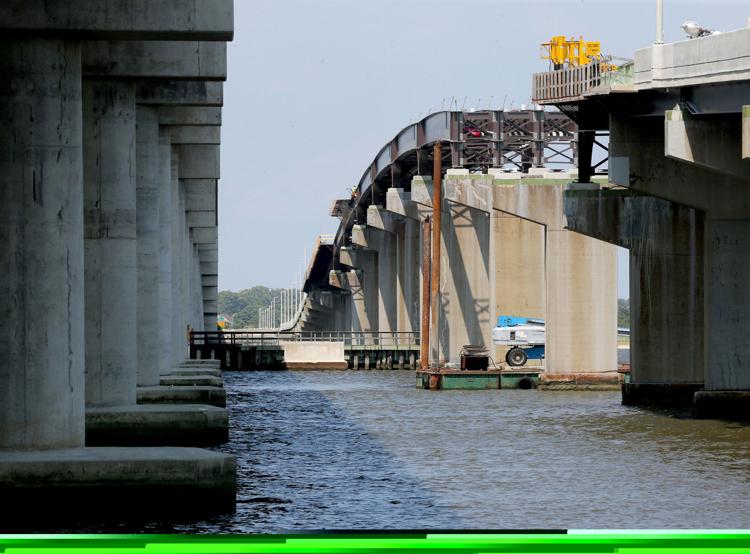 Construction Parkway Bridge Bike Path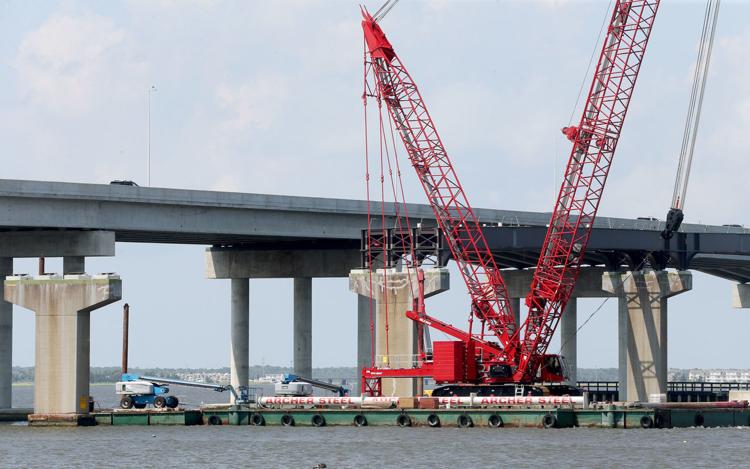 Construction Parkway Bridge Bike Path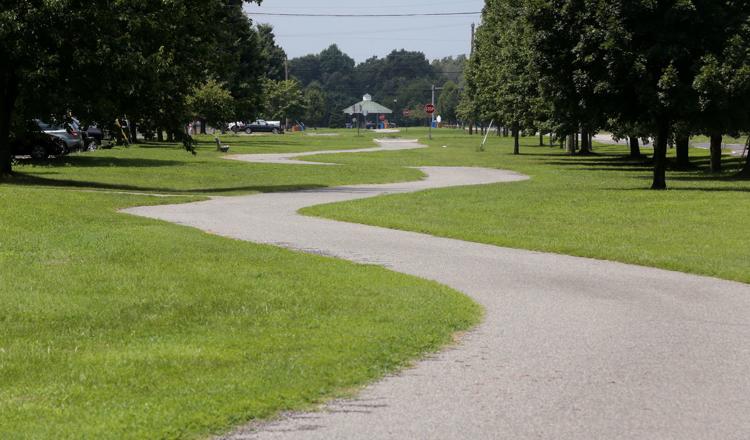 Construction Parkway Bridge Bike Path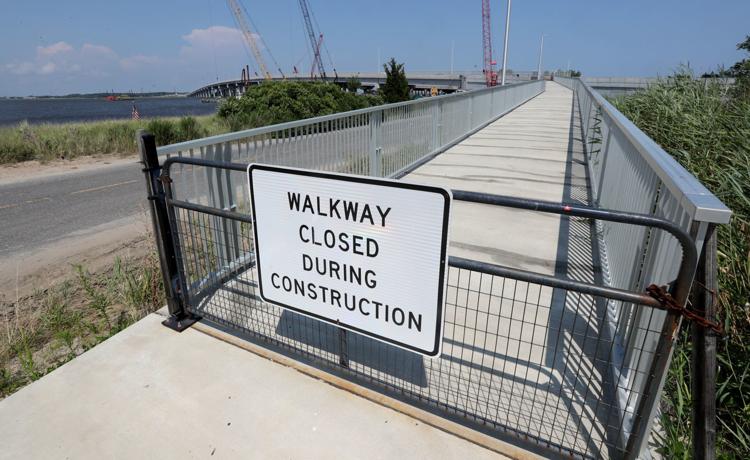 Construction Parkway Bridge Bike Path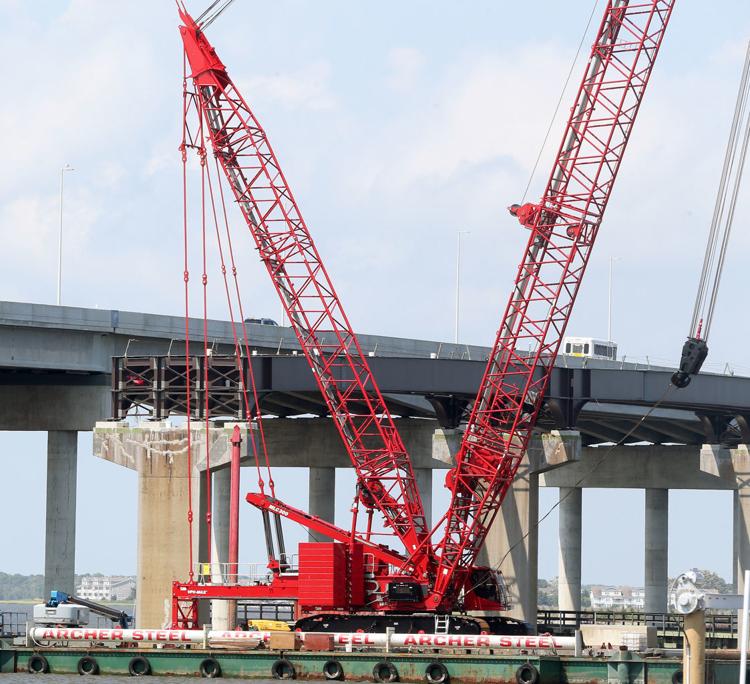 Construction Parkway Bridge Bike Path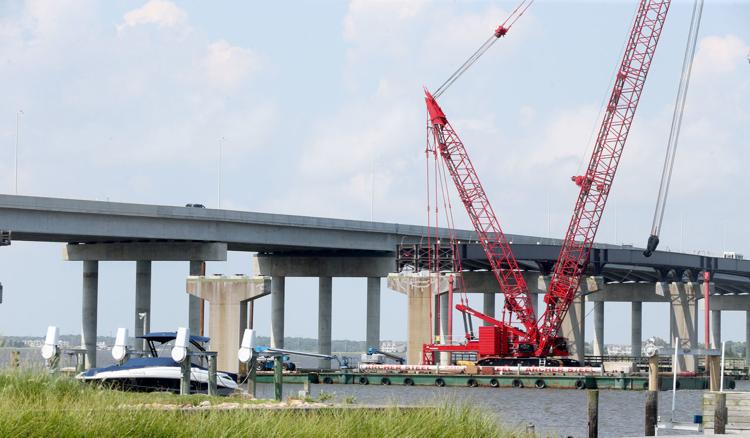 Contact: 609-272-7219
Twitter @MichelleBPost
Get local news delivered to your inbox!
Subscribe to our Daily Headlines newsletter.