East Point Lighthouse, a more than 160-year-old structure on the Delaware Bay in Maurice River Township, is increasingly threatened by rising sea levels and beach erosion.
This month, the state outlined a temporary solution to protect the historic lighthouse — one of the oldest in New Jersey — from coastal flooding in a meeting with members of the local historical society that manages the building.
The New Jersey Department of Environmental Protection, which owns the property, is placing a 900-foot long Geotube from a nearby boat ramp to the bulkhead, said DEP spokesman Larry Hajna.
Geotubes are large, durable tubes made of synthetic material that are filled with sand. They are typically 8 to 10 feet in diameter.
The cost of the plan is not known at this time, but a 390-foot Geotube project in Beach Haven cost $470,000 in 2010. Once complete, the tube will be covered in sand to resemble a dune.
Work to install the Geotubes won't begin until next summer, due to timing restrictions required for the protection of migrating shorebirds and horseshoe crabs.
"It's neglect that caused this... Now we just have to get through another winter," said Nancy Patterson, lighthouse caretaker and president of the Maurice River Township Historical Society.
The project's costs will be covered by the State Historic Preservation Office through funds secured from the National Park Service, Hajna said.
A feasibility study initiated a few years ago by the Army Corps of Engineers and DEP looked at ways to save the lighthouse from flooding, including a possible beachfill project. That study was put on hold last year as the state pursued other interim solutions.
Built in 1849, the Cumberland County lighthouse has a storied past.
It was designed to guide fishermen and boaters to the Maurice River, but went dark at the beginning of World War II and was later transferred to the DEP. Vandalism and a fire contributed to the structure's deterioration. In the 1970s, The Maurice River Township Historical Society raised money to restore the lighthouse.
Over the past decade, it has seen more flooding due to increased beach erosion and rising waters.
Earlier this year, the state bought 8.8 adjacent acres for $8,600 in order to provide more access and protection to the lighthouse. A $650,000 restoration project wrapped up last year, and included installing two pumps to prevent the structure's basement from being inundated with water.
East Point Lighthouse in danger from erosion
East Point Lighthouse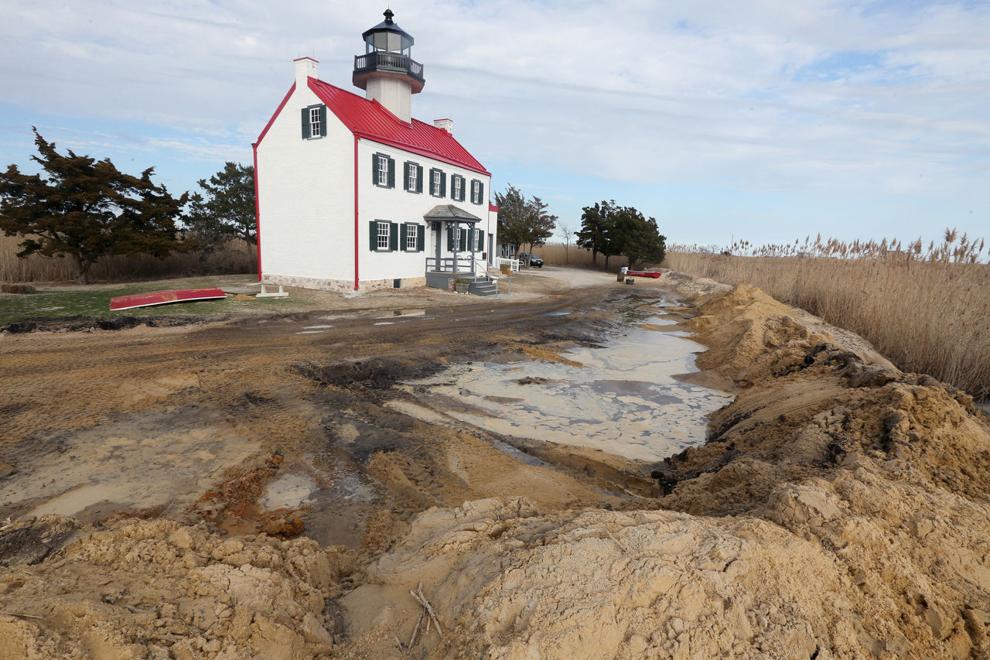 -- HIDE VERTICAL GALLERY ASSET TITLES --
East Point Lighthouse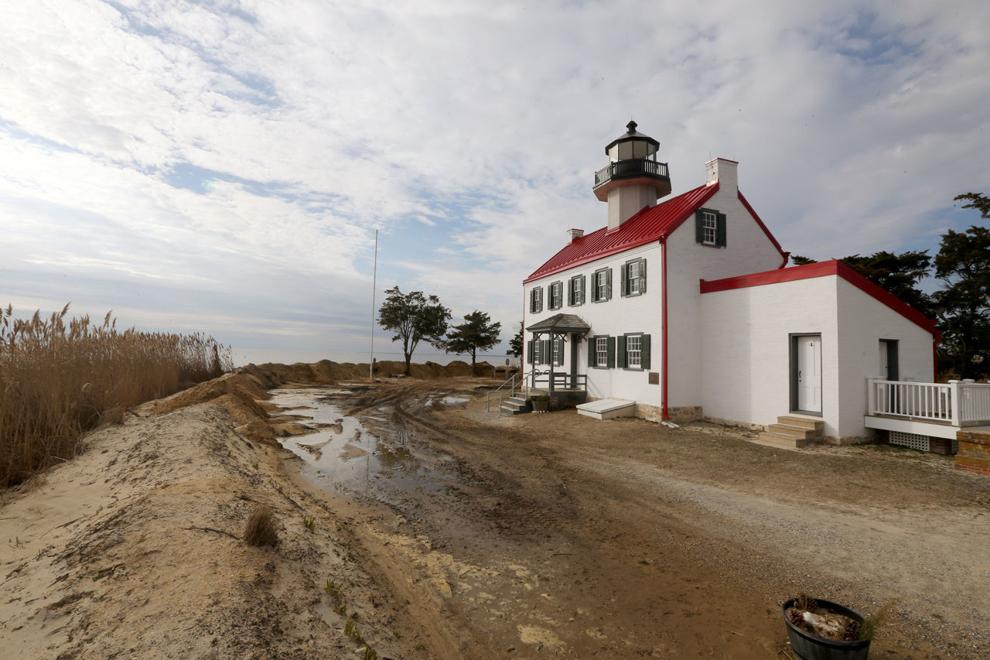 East Point Lighthouse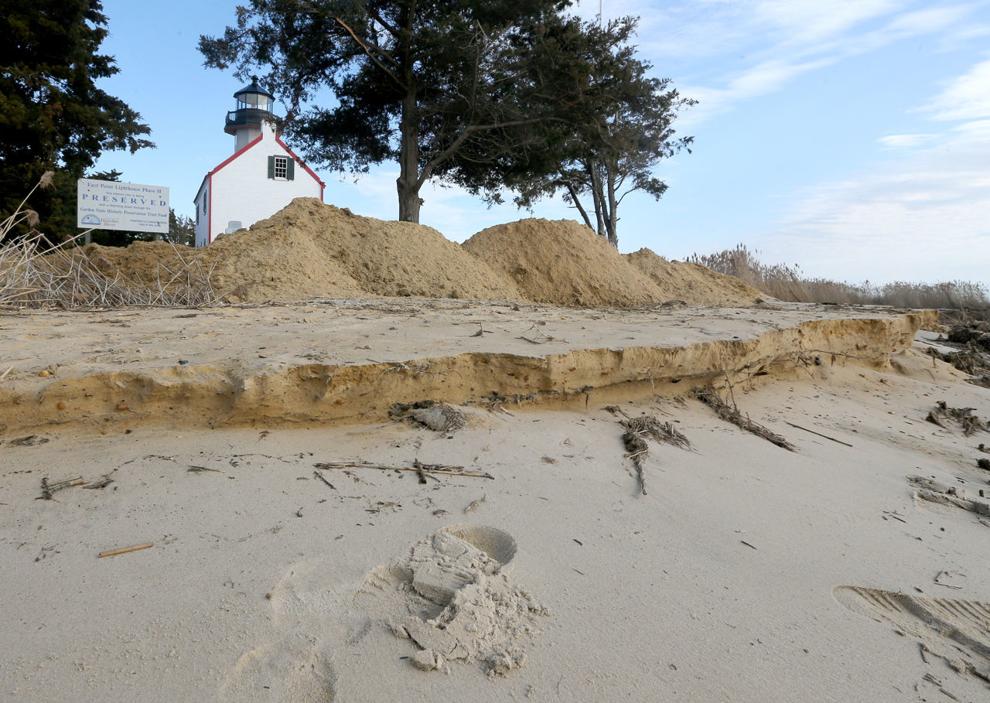 East Point Lighthouse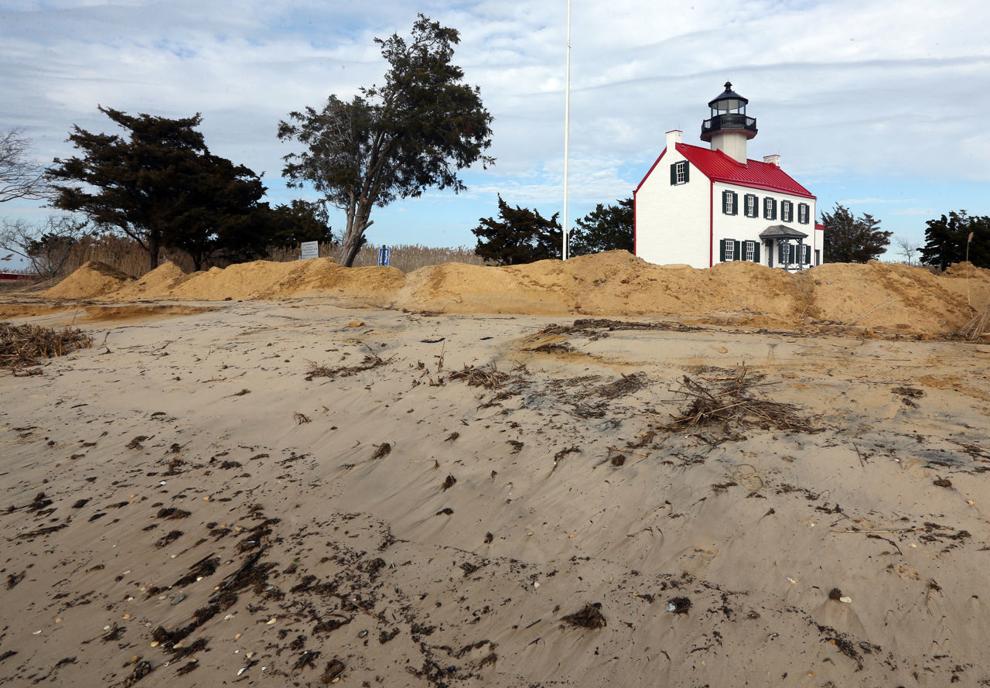 East Point Lighthouse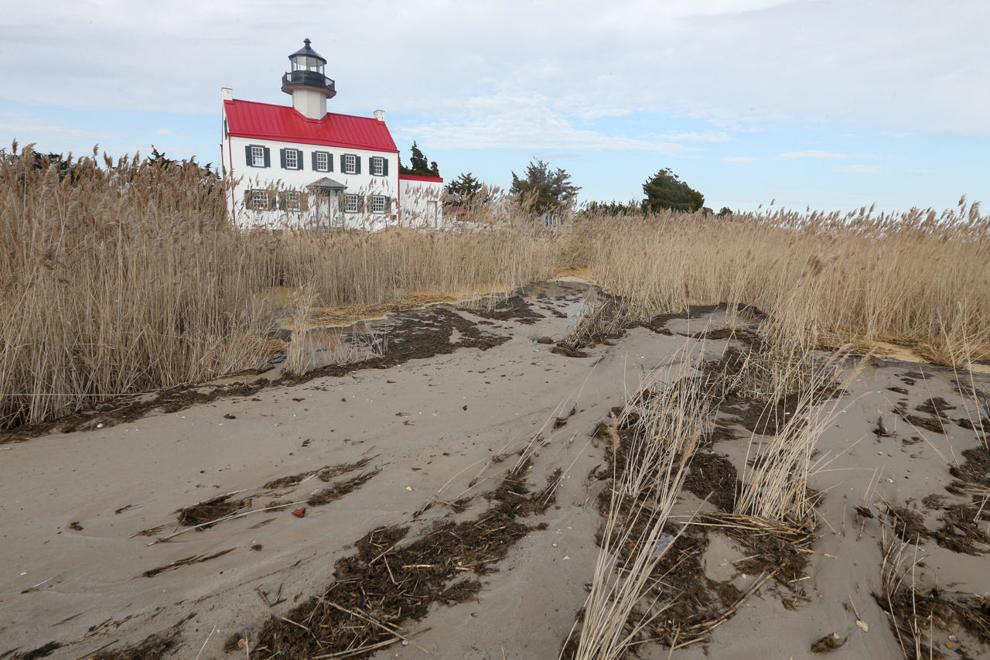 East Point Lighthouse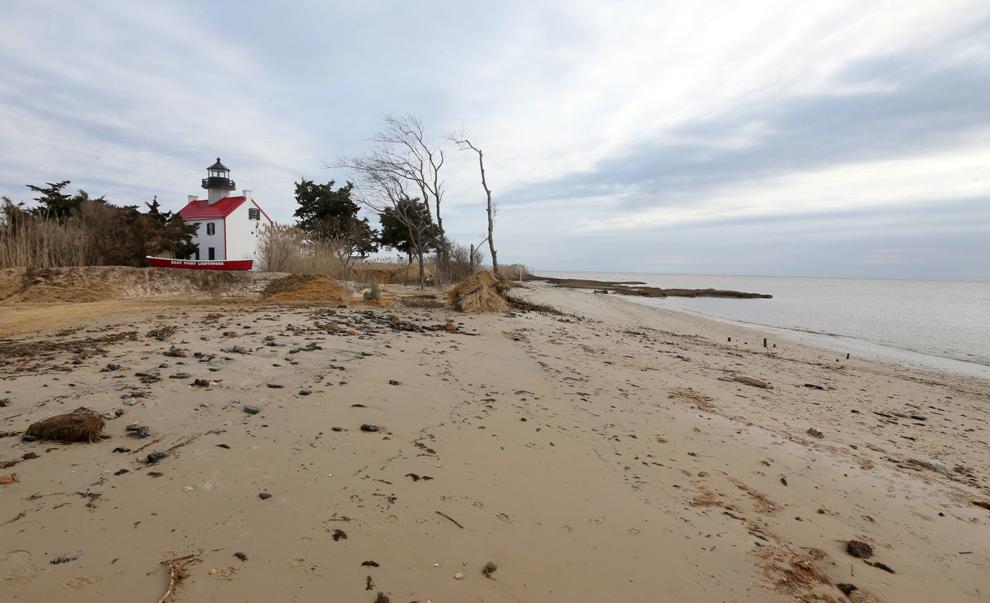 East Point Lighthouse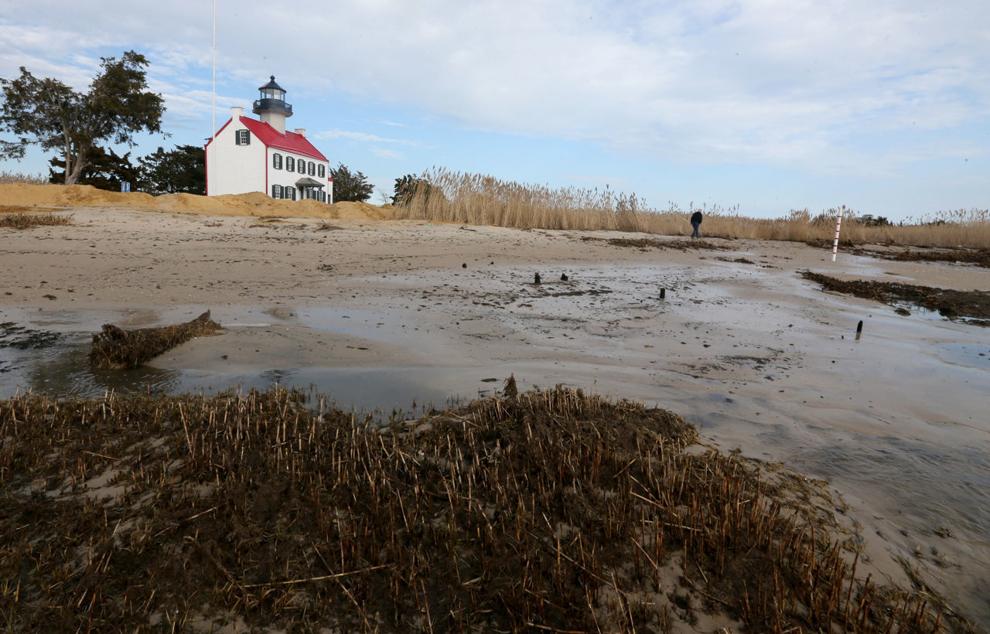 East Point Lighthouse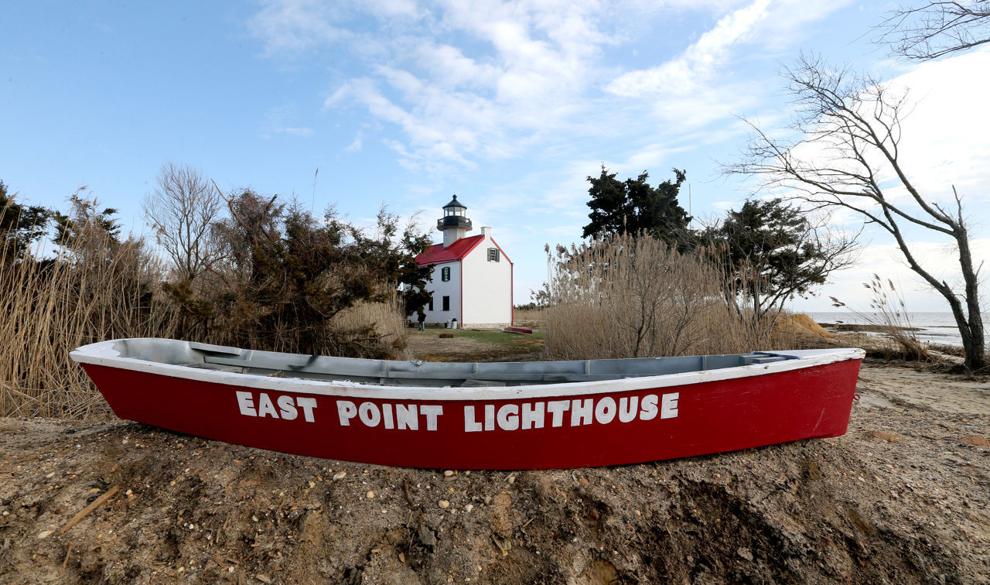 East Point Lighthouse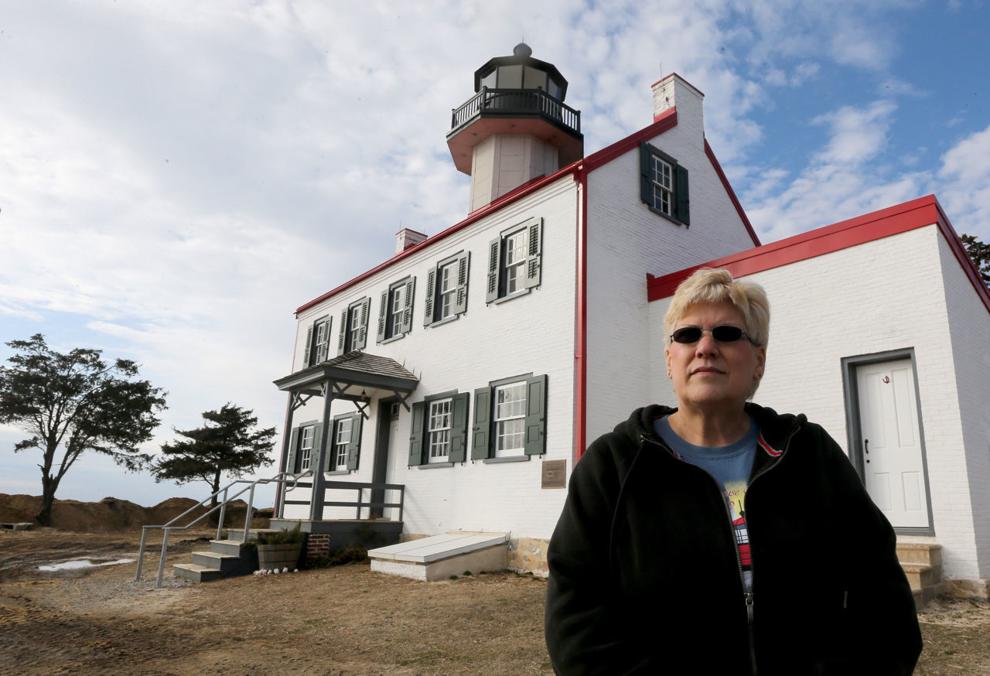 East Point Lighthouse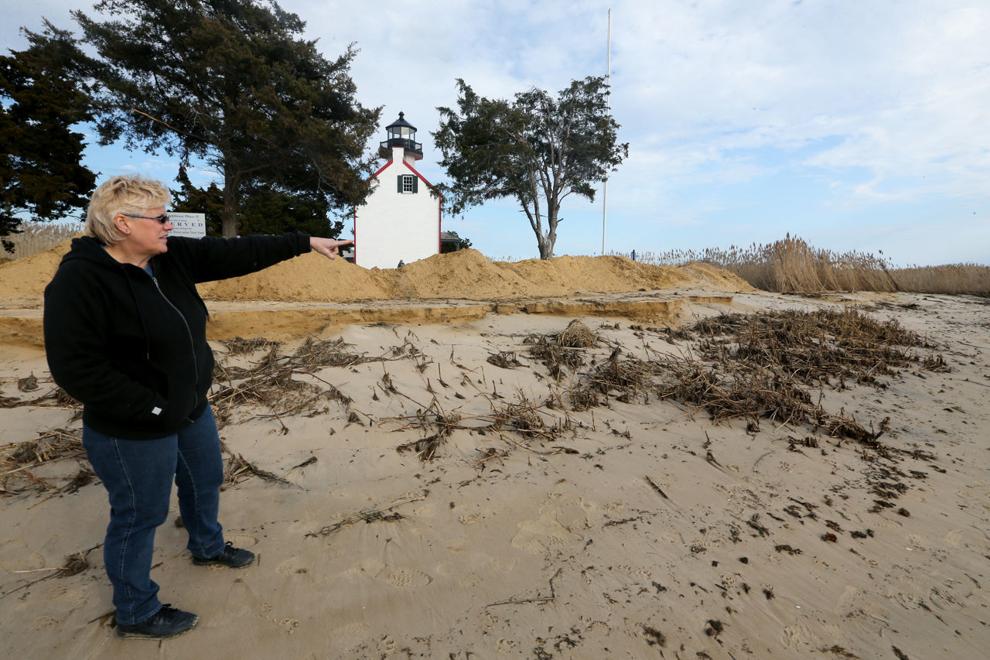 East Point Lighthouse
East Point Lighthouse suffers dune loss