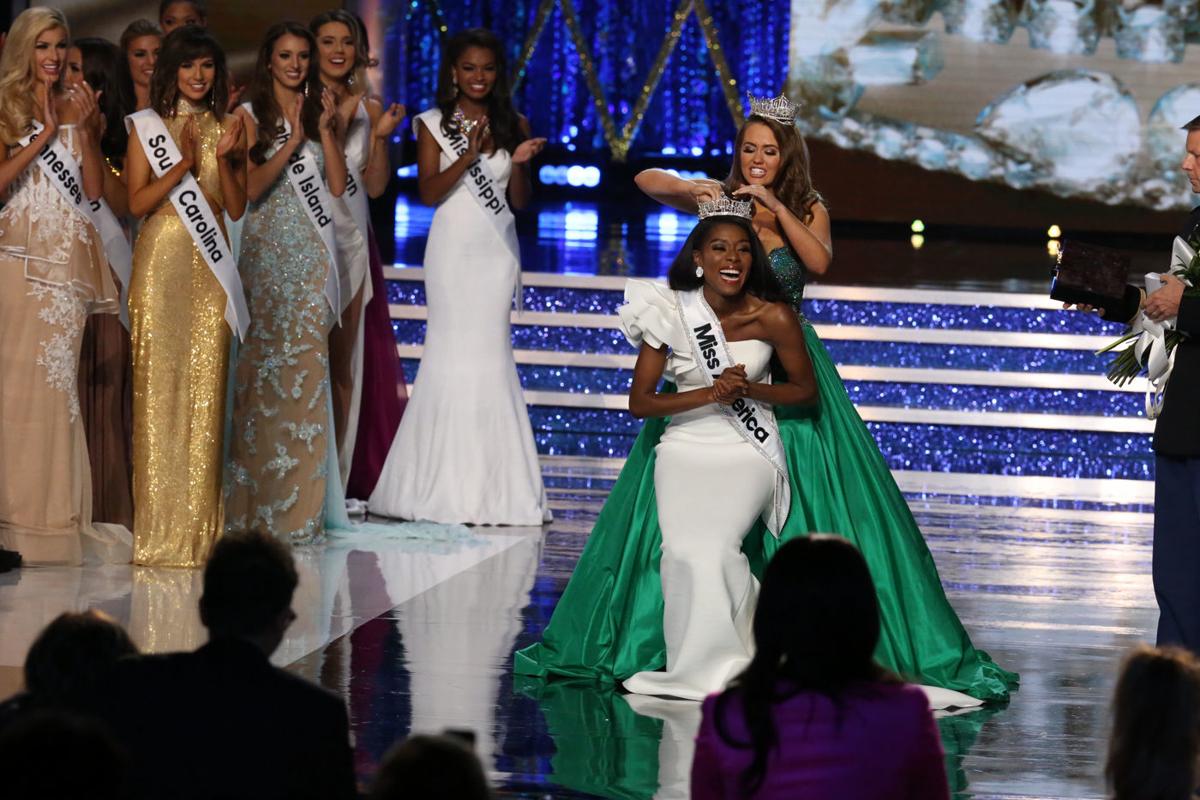 There won't be a Miss America crowned this year due to the COVID-19 pandemic.
The Miss America Organization said Friday the Miss America 2021 Competition, scheduled for December, is being postponed until next year.
The Miss America Board of Directors unanimously voted in favor of postponing the competition for the safety of the MAO community, according to a news release from the organization. The board has advised the 51 qualifying competitions across the country to postpone as well.
CAPE MAY COURT HOUSE — Augostina Mallous is feeding seniors who might otherwise go hungry be…
The MAO is working with the state organizations to amend rules and eligibility for the 2020 and 2021 competition years, according to the release.
"As we all know, this moment in our history is one that will change the course of many programs, businesses and institutions, and the Miss America Organization is not alone in navigating these challenges," MAO board Chairwoman Shantel Krebs said. "At this time, as an organization, our greatest concern is to make sure the thousands of people who are involved in or volunteer for our program are safe. This coming year will be our 100th anniversary for this iconic American institution, and we want to make sure that we take the time to ensure our annual broadcast and the surrounding experiences reflect our time-honored tradition."
Miss America 2020 Camille Schrier was crowned after the competition in December at the Mohegan Sun Arena in Connecticut.
Pageant officials announced the move from the competition's hometown of Atlantic City last summer. It is the second time the competition has left the city.
"As Miss America 2020, a large part of my message is that science really is all around us," Schrier said. "It is imperative that science and safety are at the forefront of our concern during this pandemic year, and it is with that in mind that I applaud the Miss America Organization's decision to move this year's competition to 2021."
Schrier will continue to serve as Miss America 2020 until she passes the torch to her successor in 2021.
"While I am sad that I am unable to promote my social impact initiative, Mind Your Meds, at events in person, I am grateful for the innovative ways we are broadening the conversation around prescription drug safety at home," Schrier said. "I remain hopeful that it will be safe to share my message in person soon. In the meantime, I will continue promoting the mission of Miss America while creating lasting change with my social impact initiative."
May Madness: Who is the greatest Miss America of all time?
Betty Cantrell (2016) vs. Katie Stam (2009)
Gretchen Carlson (1989)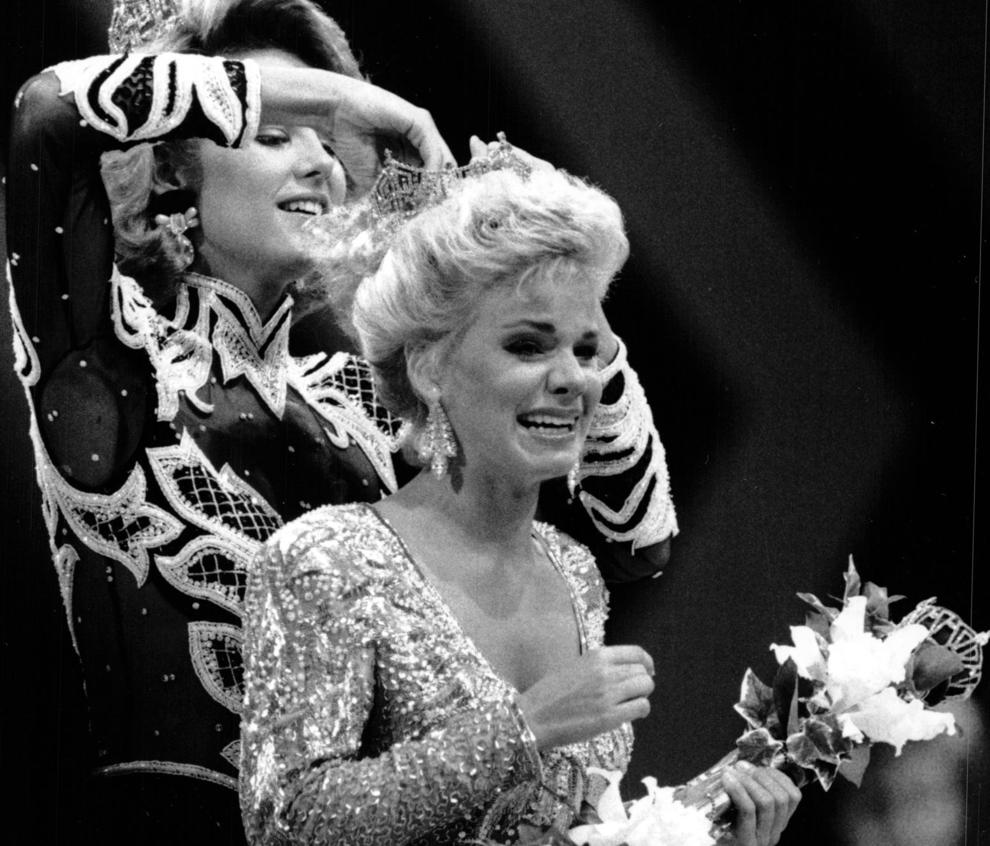 Betty Cantrell (2016)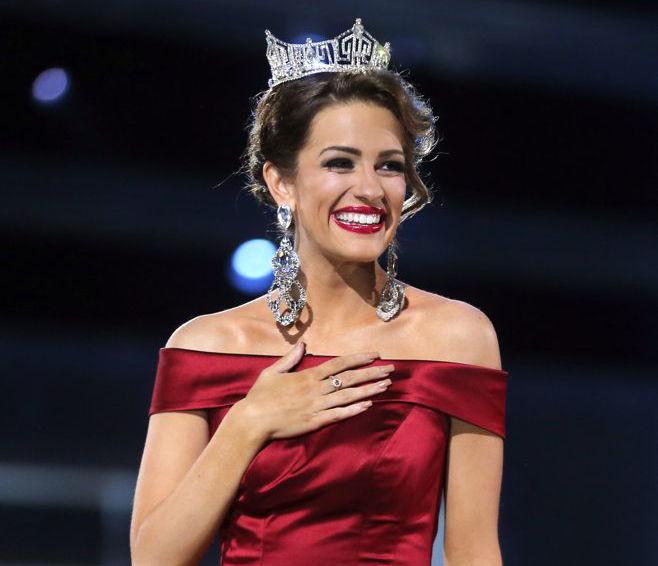 Marilyn Buferd (1946) vs. Katie Stam (2009)
Marilyn Buferd (1946)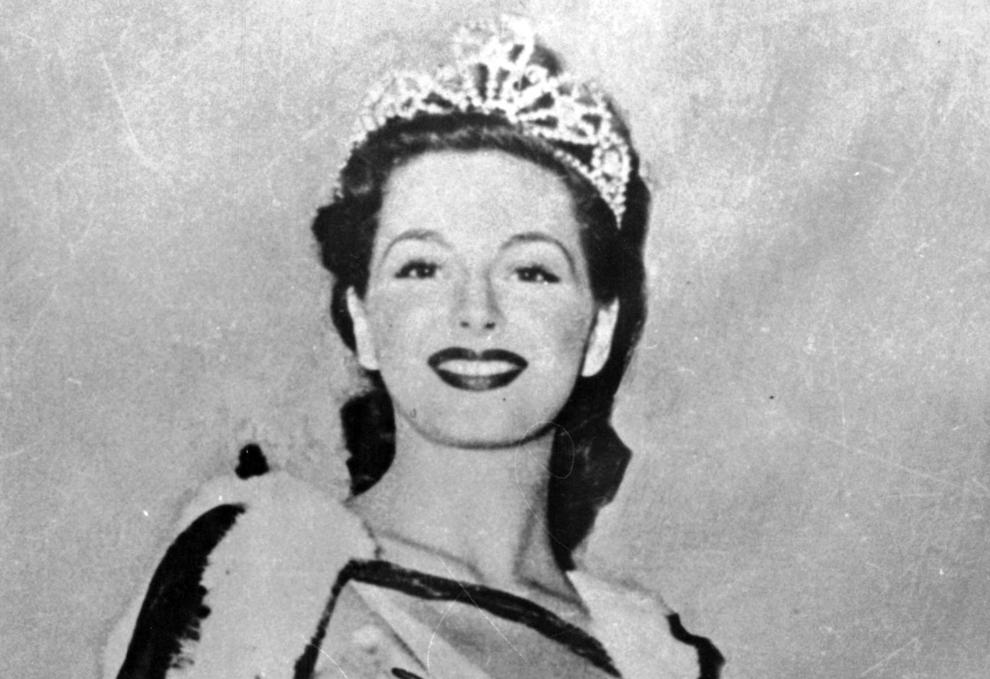 Katie Stam (2009)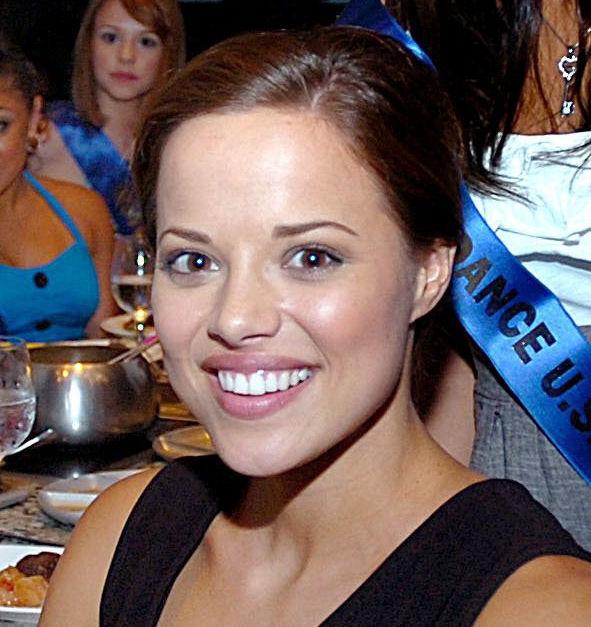 Pamela Anne Eldred (1970) vs. Leanza Cornett (1993)
Tara Dawn Holland (1997)
Pamela Anne Eldred (1970)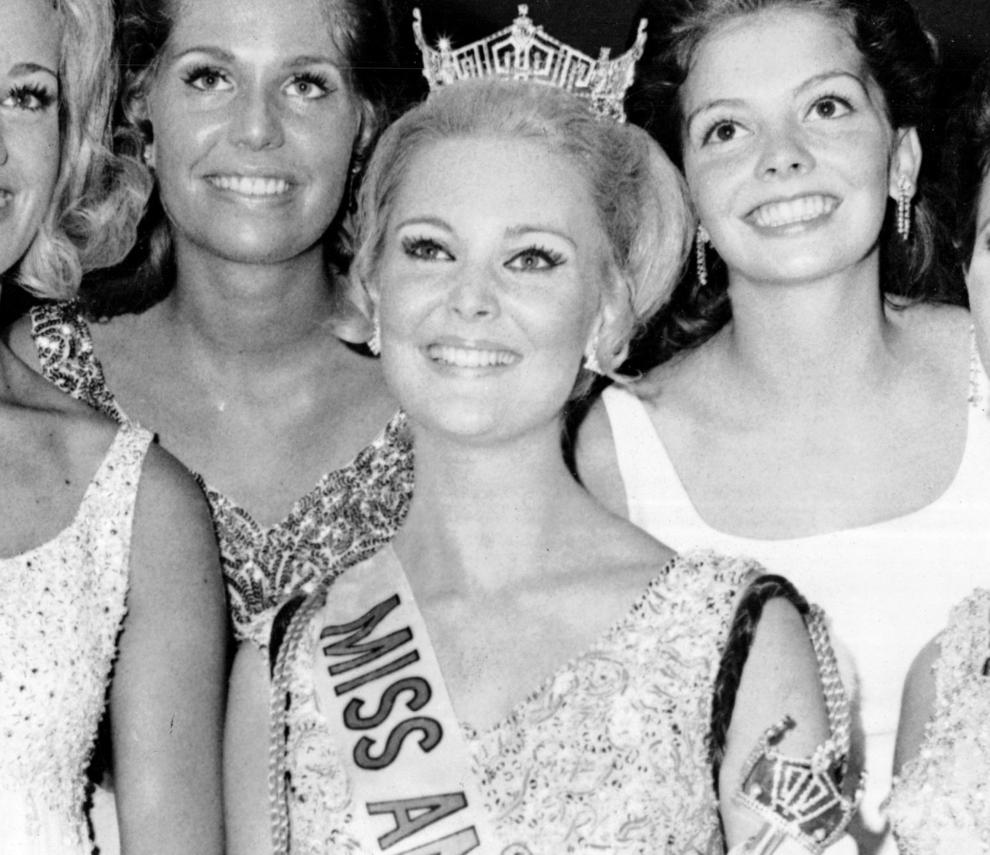 Leanza Cornett (1993) vs. Terry Anne Meeuwsen (1973)
Leanza Cornett (1993)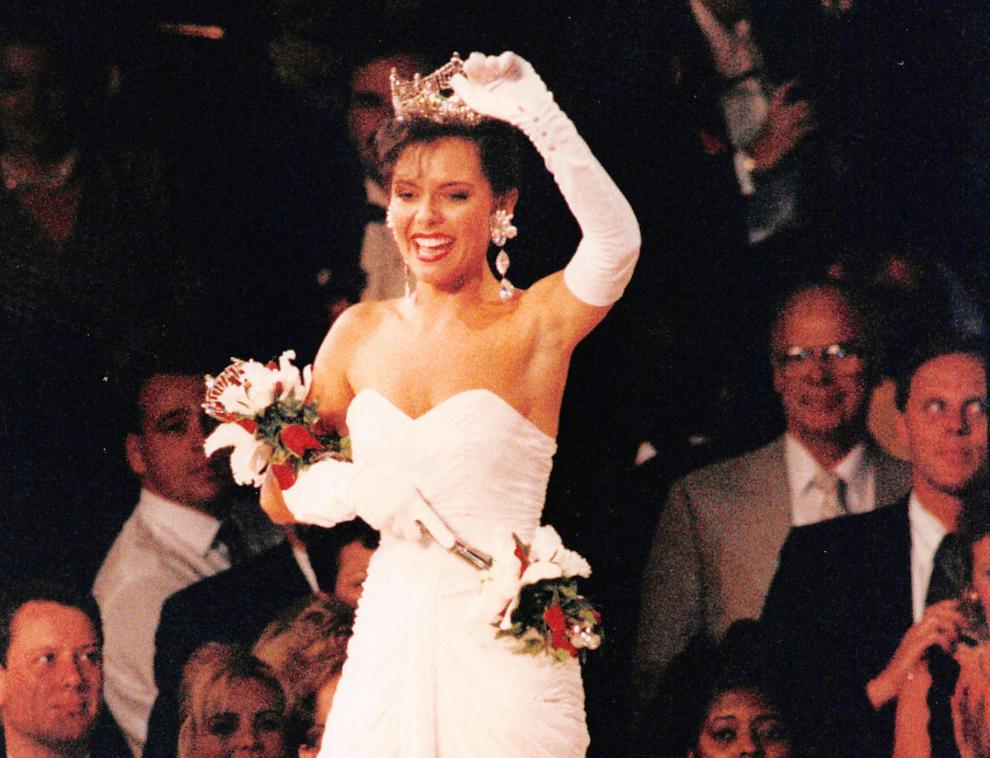 Terry Anne Meeuwsen (1973)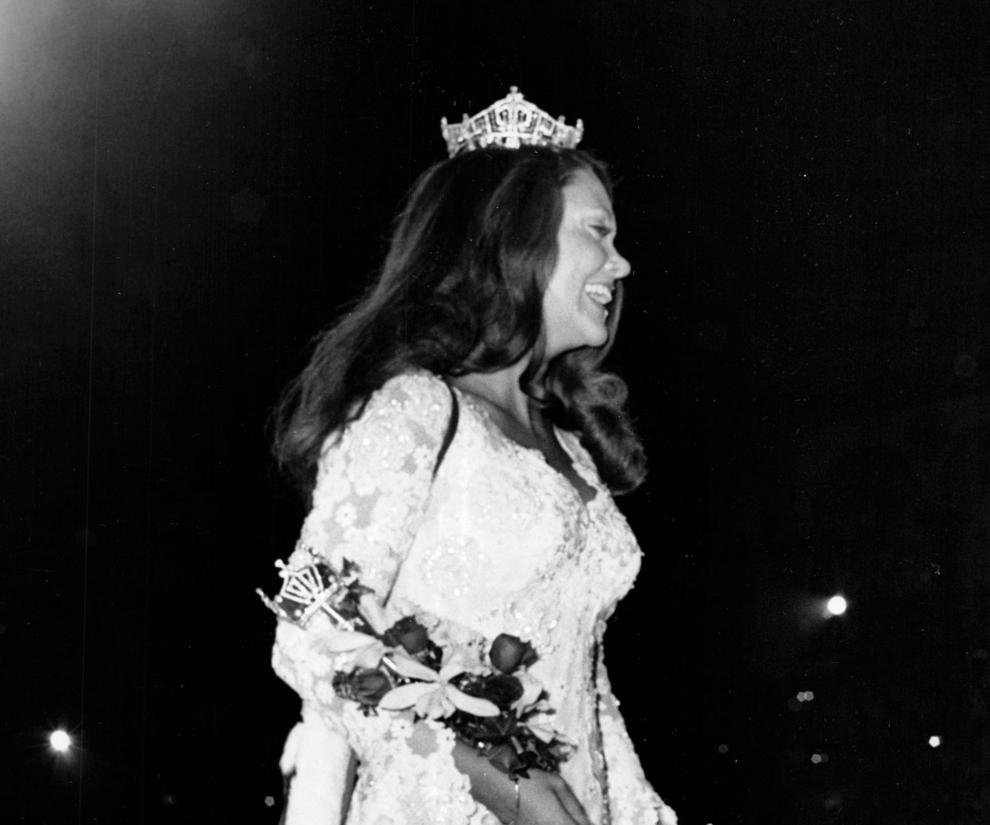 Susan Akin (1986) vs. Shirley Cothran (1975)
Susan Akin (1986)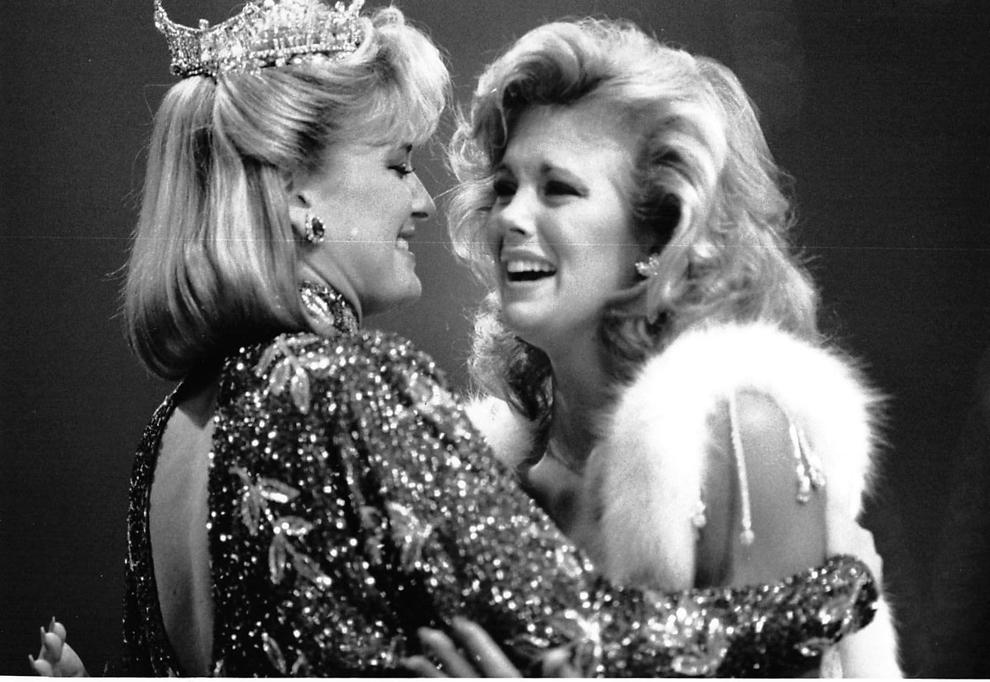 Mallory Hagan (2013)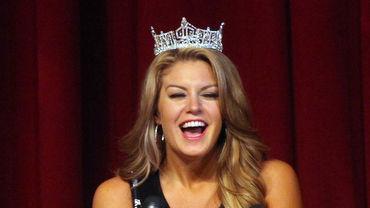 Shirley Cothran (1975) vs. Donna Axum (1964)
Shirley Cothran (1975)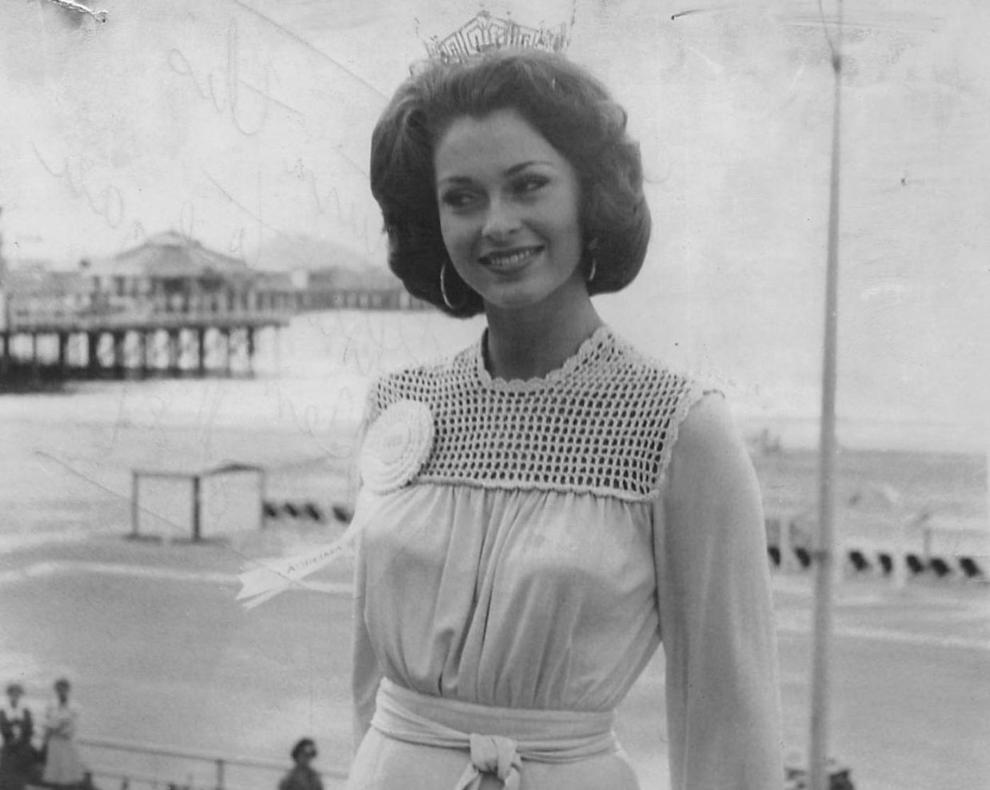 Donna Axum (1964)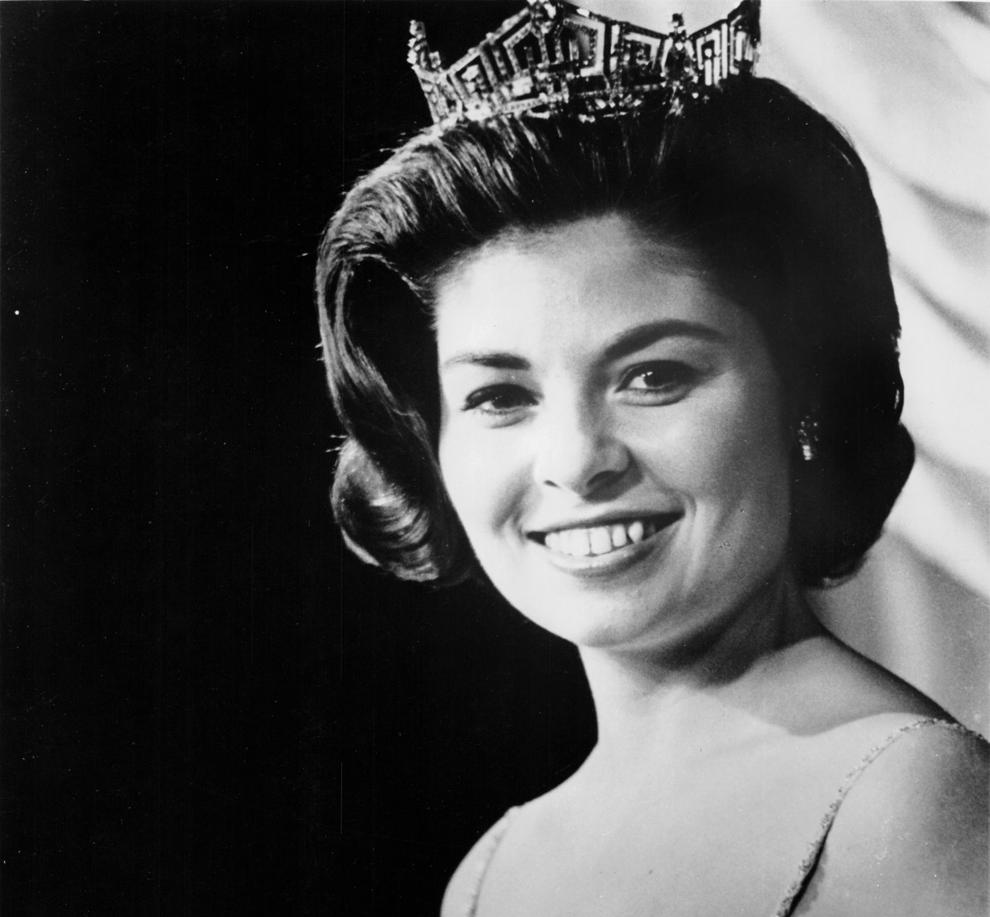 Deirde Downs (2005) vs. Heather French (2000)
Elizabeth Ward (1982)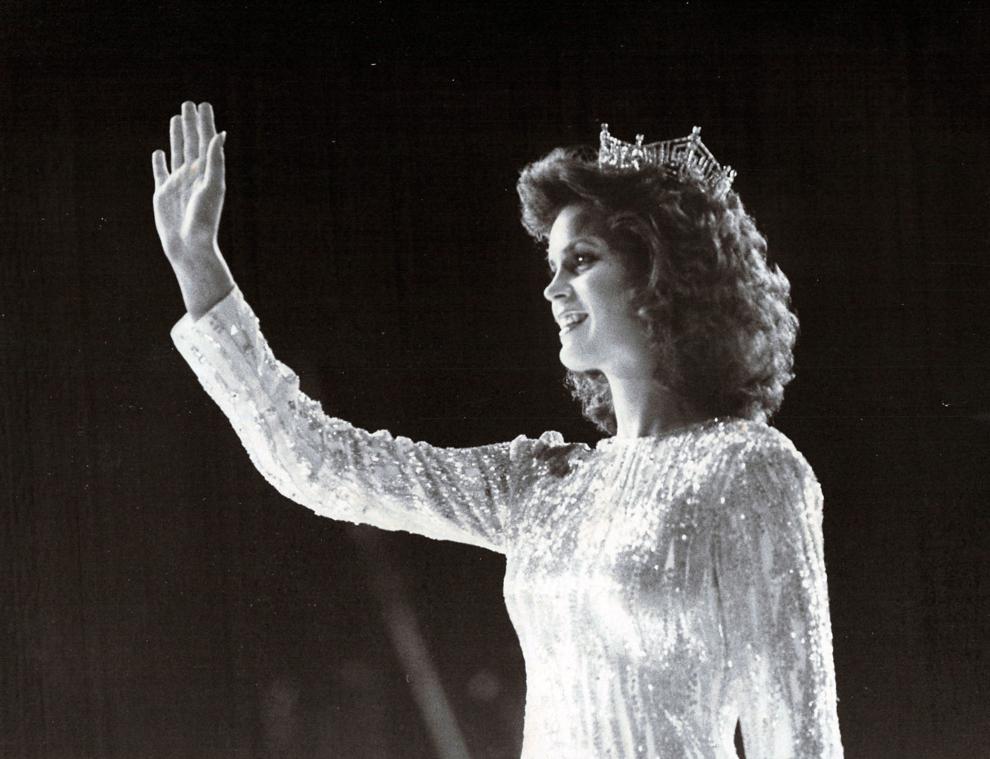 Deirde Downs (2005)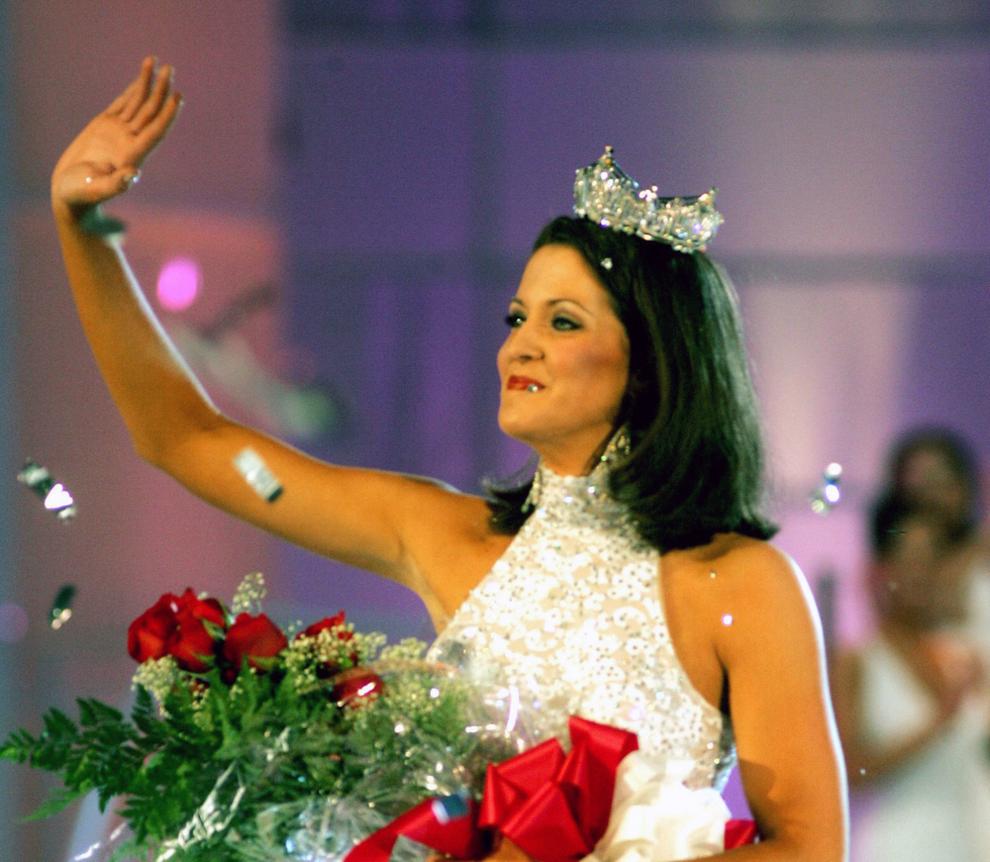 Heather French (2000) vs. Teresea Scanlan (2011)
Heather French (2000)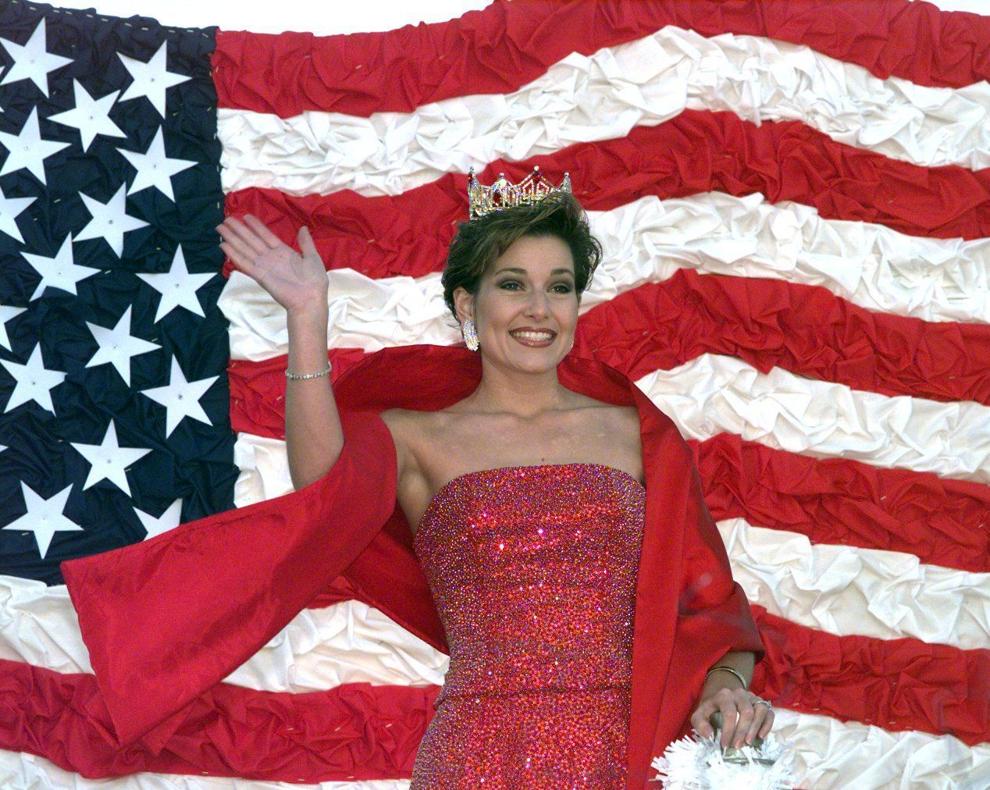 Teresea Scanlan (2011)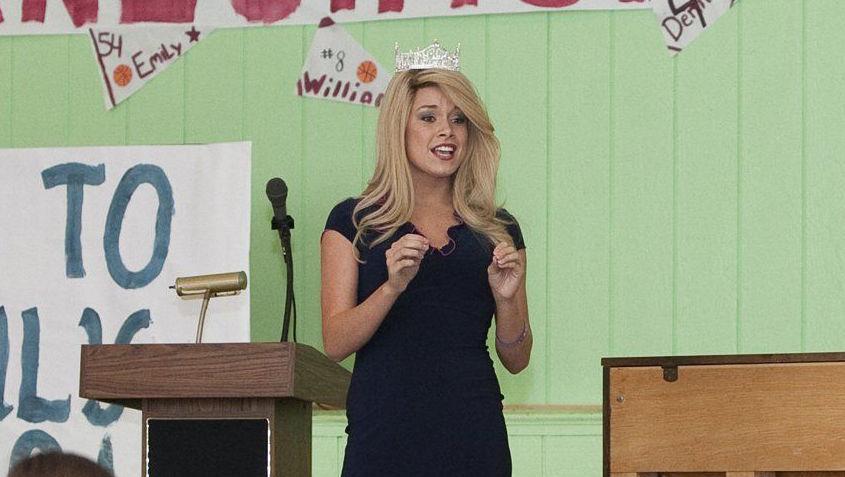 Margaret Gorman (1921) vs. Cheryl Prewitt (1980)
Margaret Gorman (1921)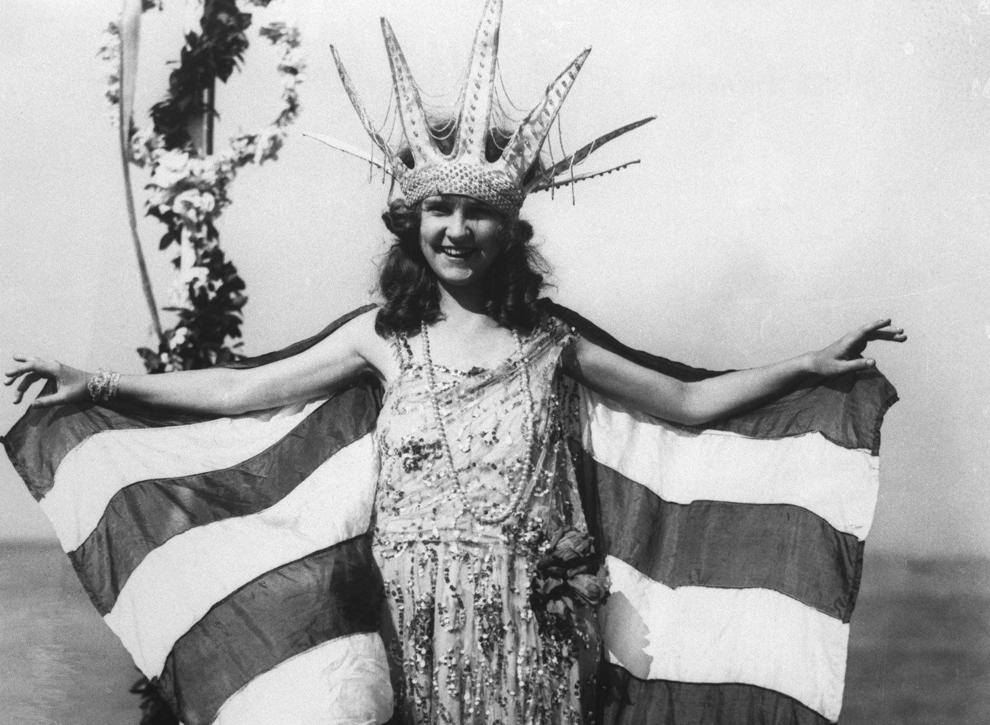 Erika Harold (2003)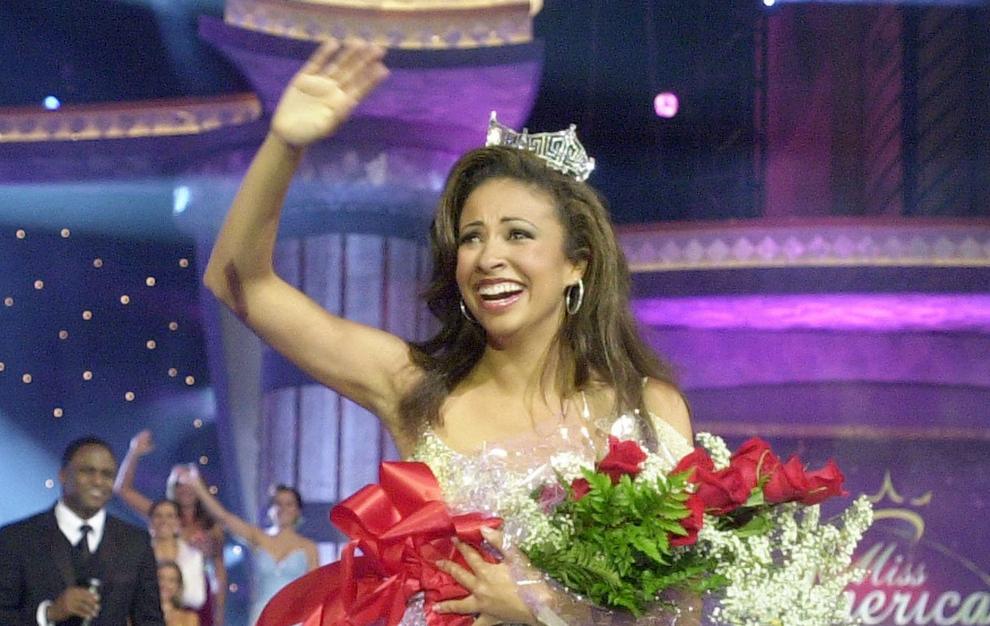 Cheryl Prewitt (1980) vs. Cheryl Prewitt (1980)
Cheryl Prewitt (1980)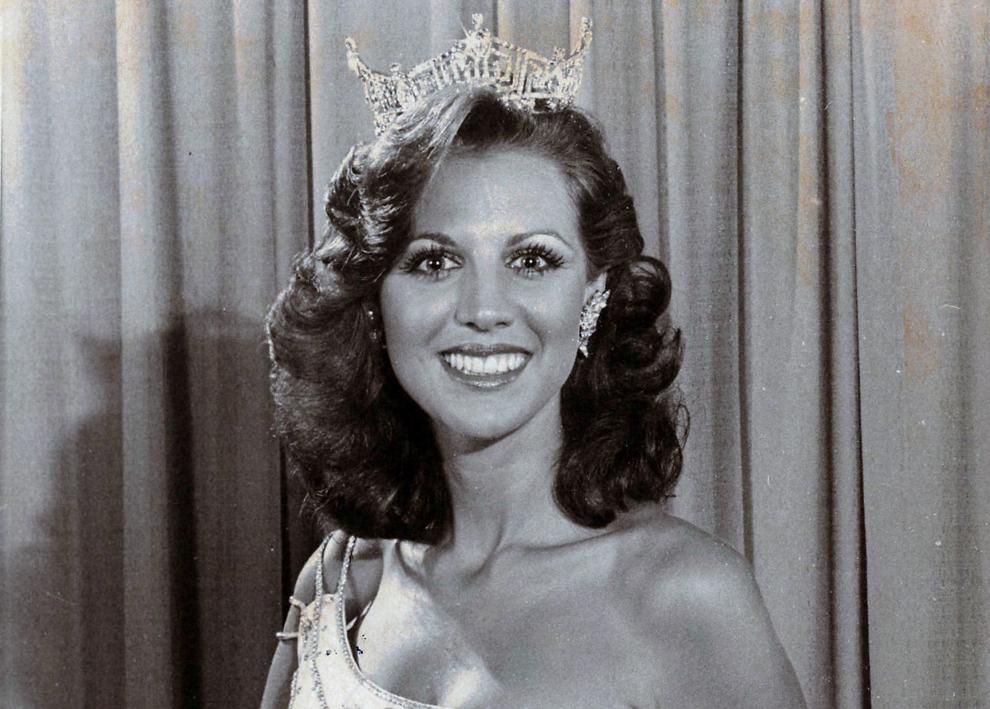 Kira Kazantsev (2015)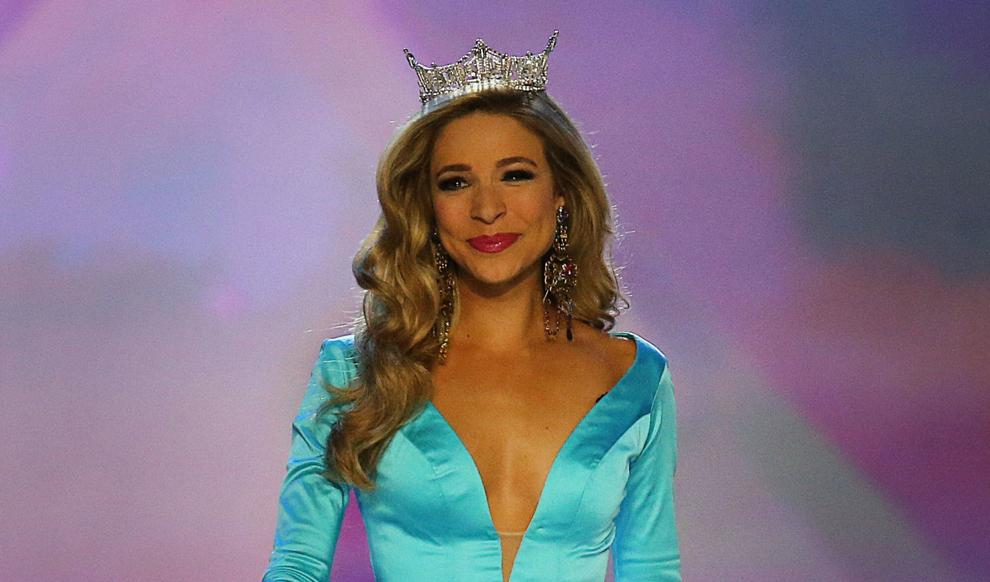 Marjorie Judith Vincent (1991) vs. Heather Whitestone (1995)
Marjorie Judith Vincent (1991)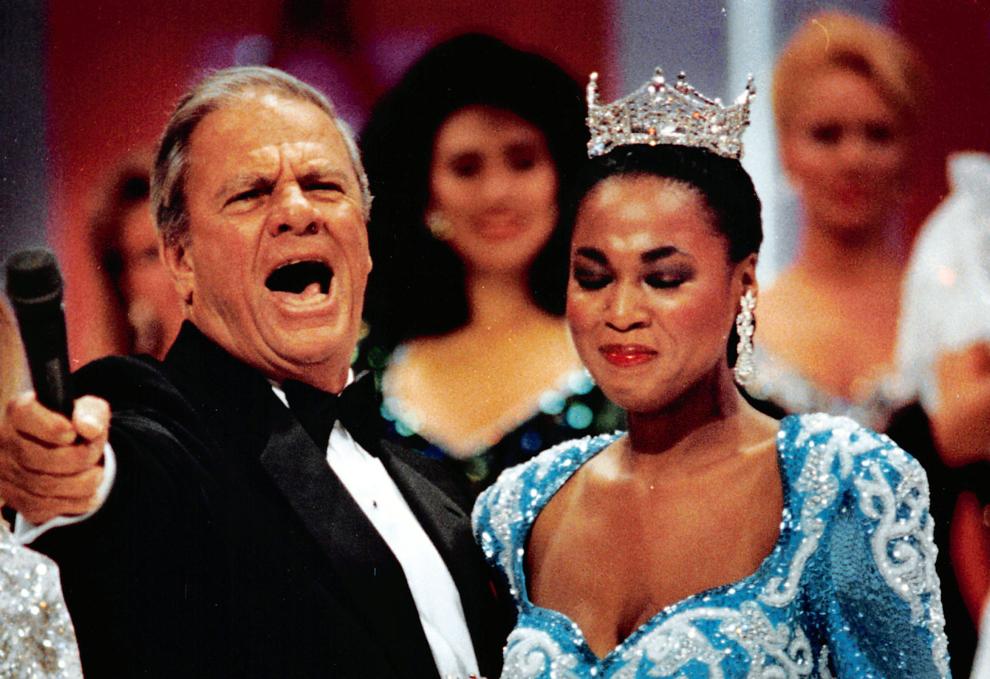 Laura Kaeppeler (2012)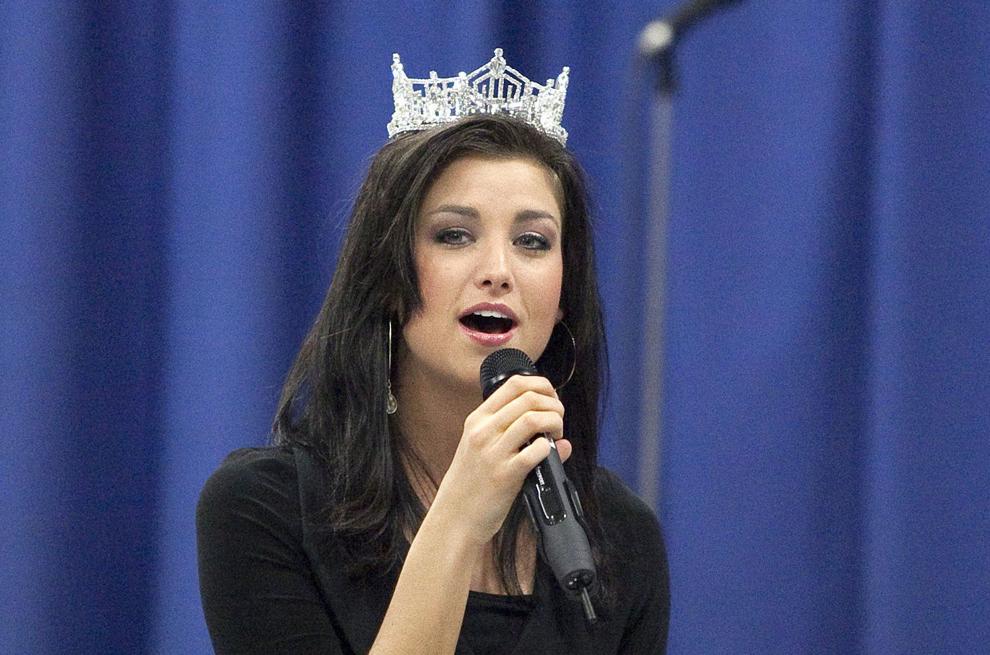 Susan Perkins (1978) vs. Heather Whitestone (1995)
Susan Perkins (1978)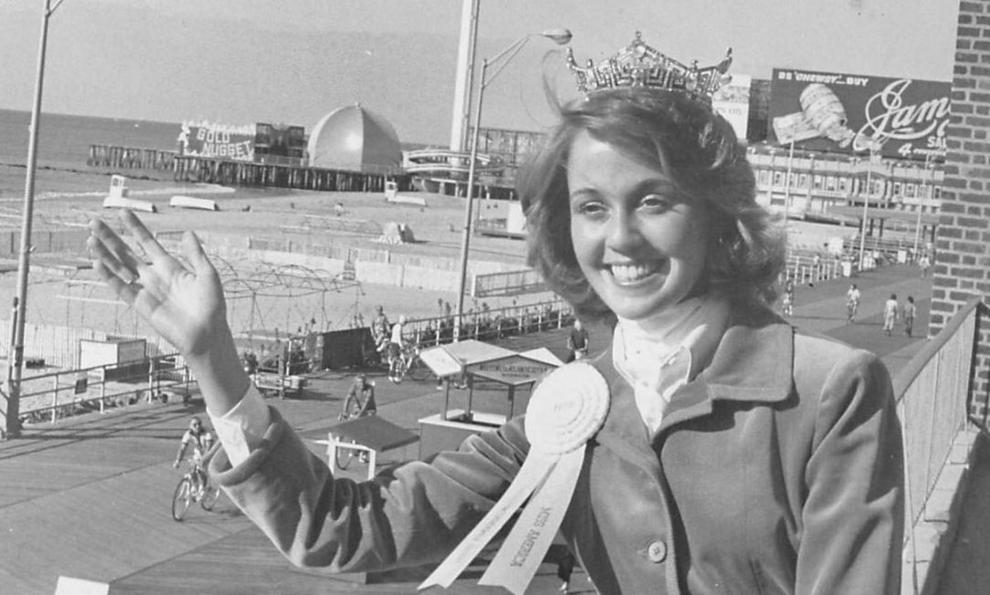 Heather Whitestone (1995)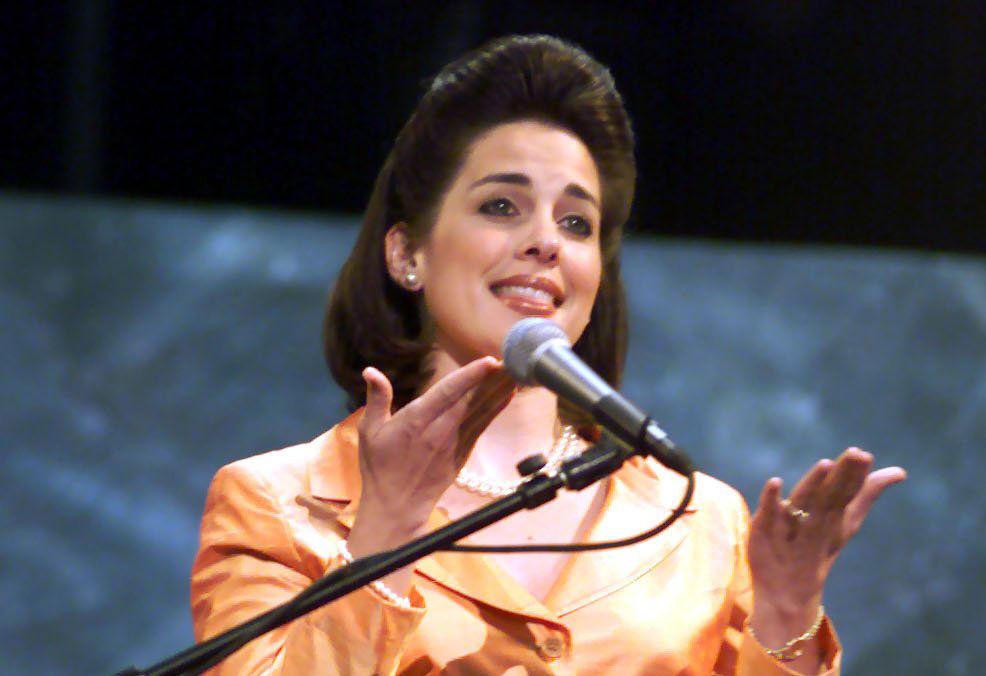 Nina Davuluri (2014) vs. Bess Myerson (1945)
Nina Davuluri (2014)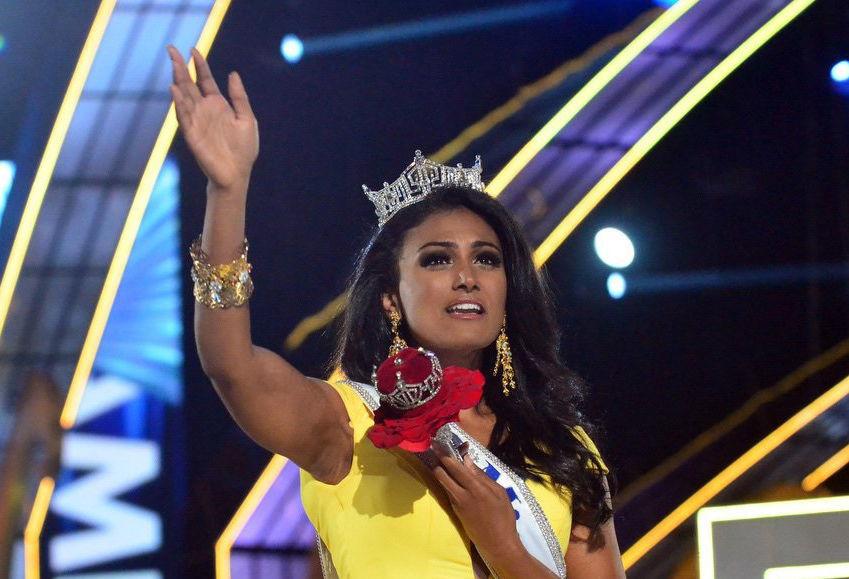 Debra Dene Barnes (1968)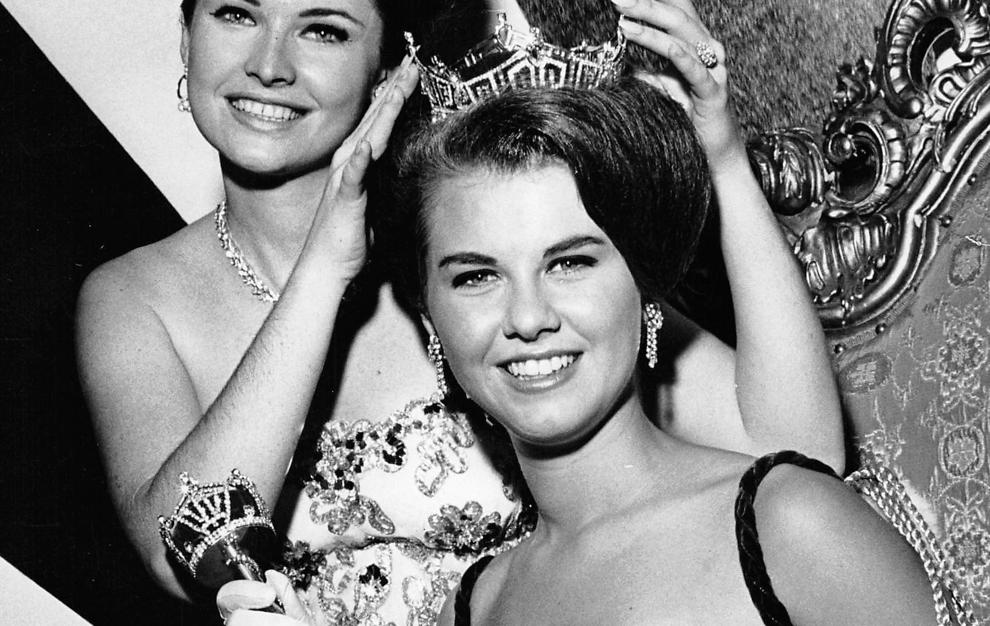 Bess Myerson (1945) vs. Sharlene Wells (1985)
Bess Myerson (1945)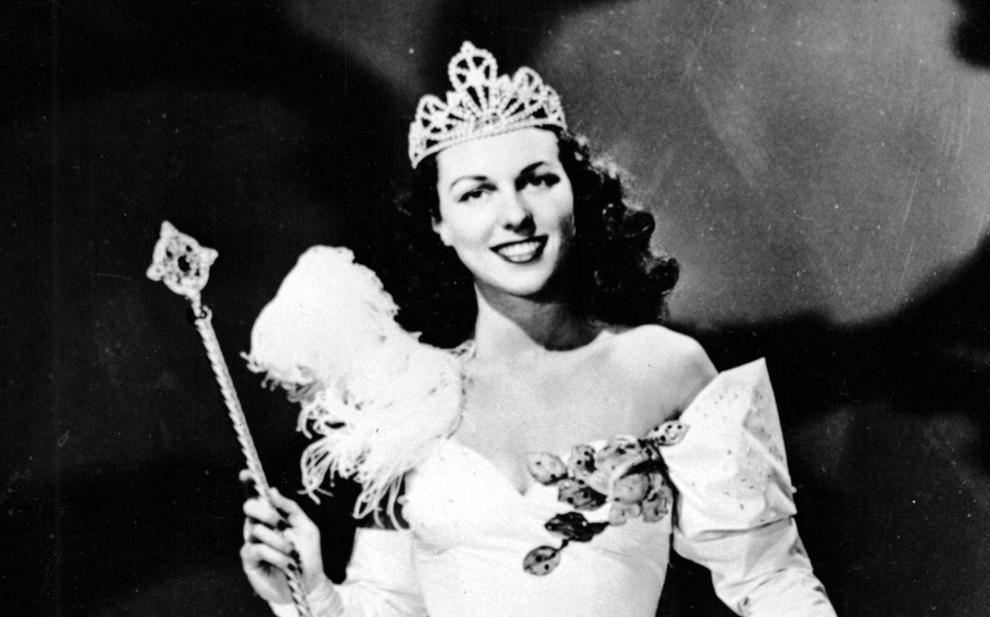 Sharlene Wells (1985)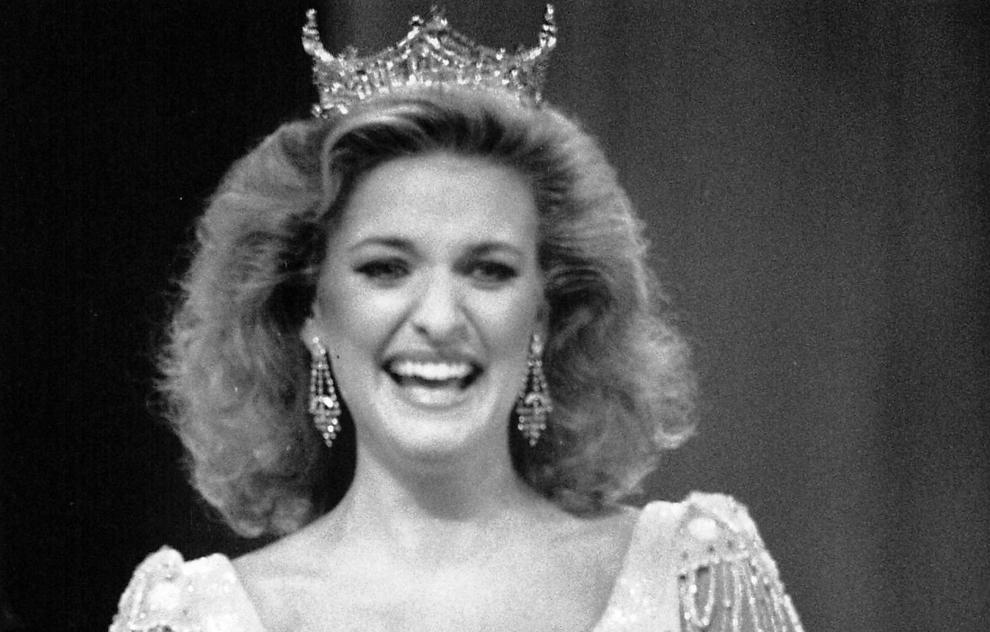 Lee Ann Meriwether (1955) vs. Kimberly Clarice Aiken (1994)
Venus Ramey (1944)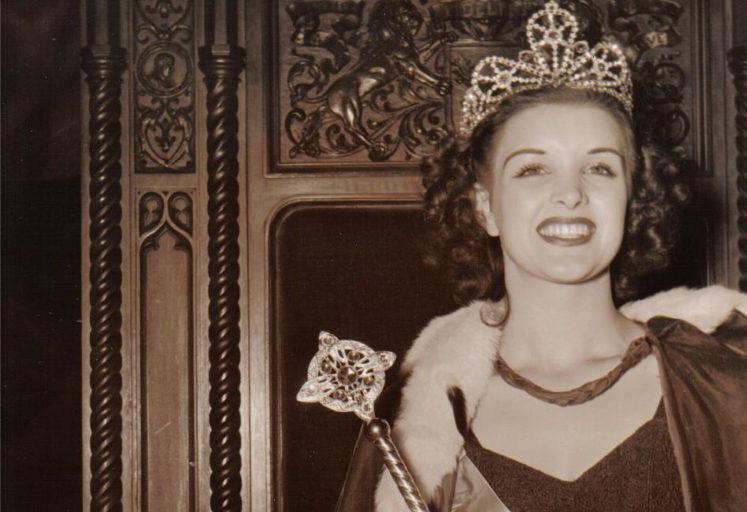 Kimberly Clarice Aiken (1994)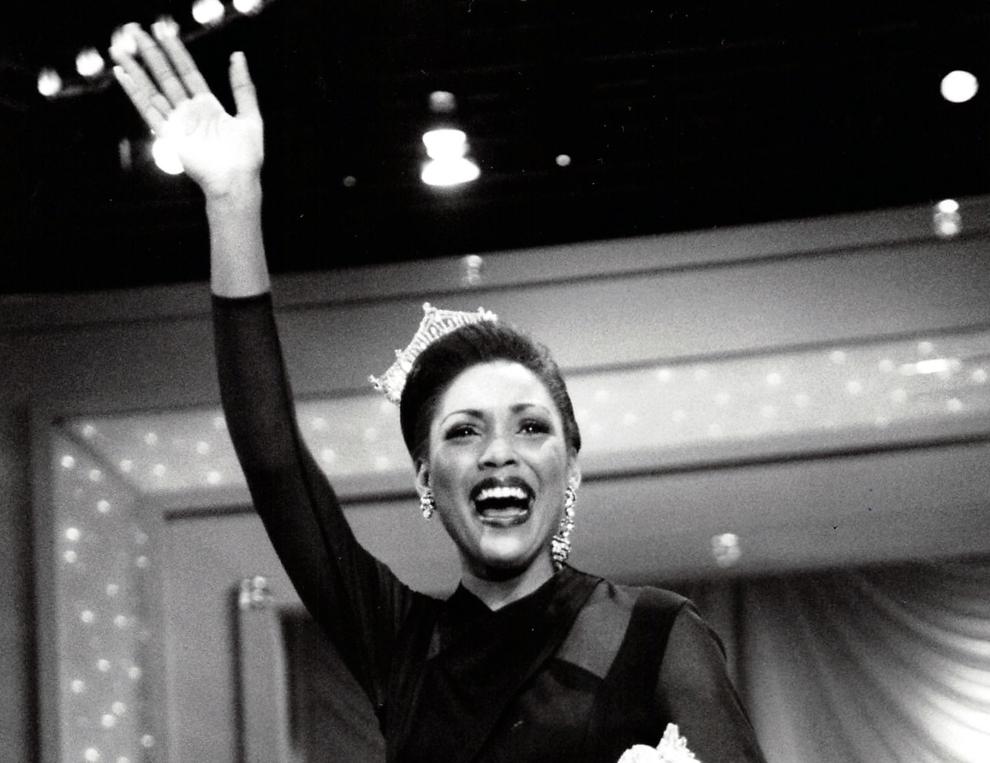 Lee Ann Meriwether (1955) vs. Bette Cooper (1937)
Lee Ann Meriwether (1955)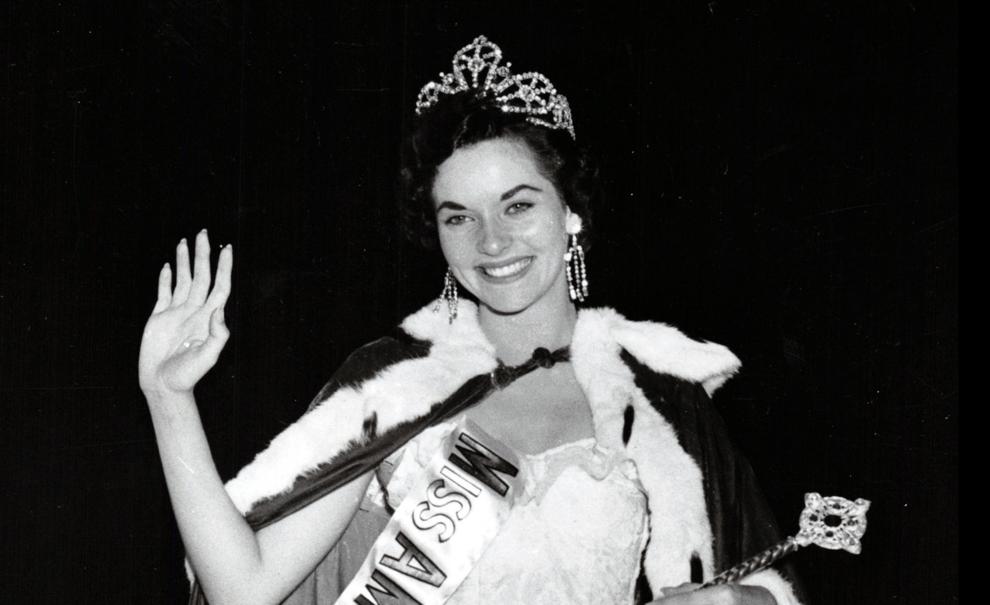 Bette Cooper (1937)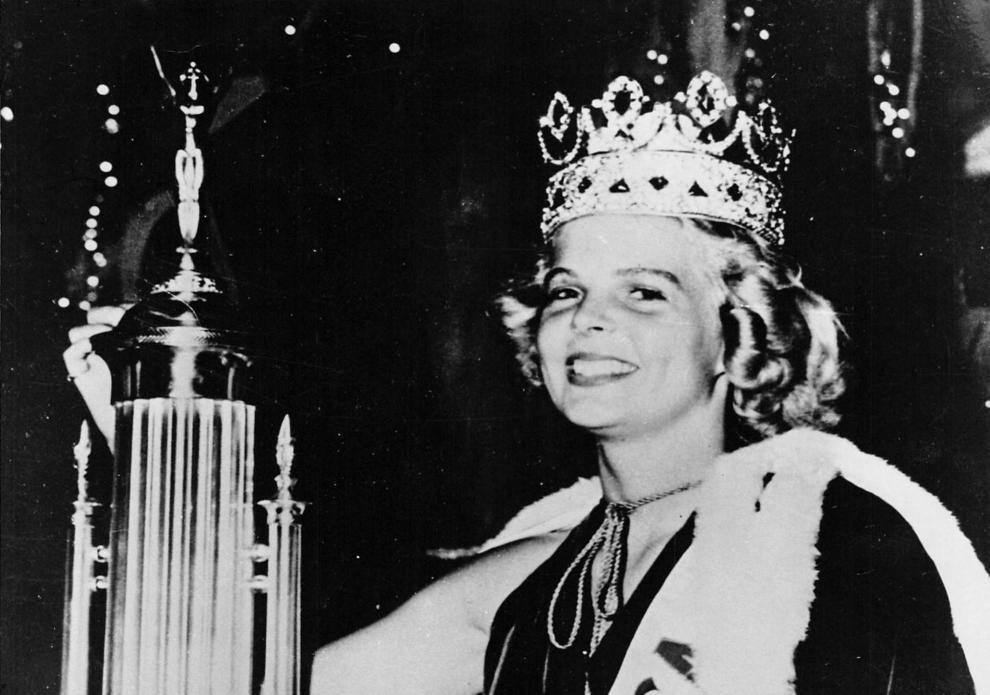 Vanessa L. Williams (1984) vs. Kylene Barker (1979)
Vanessa L. Williams (1984)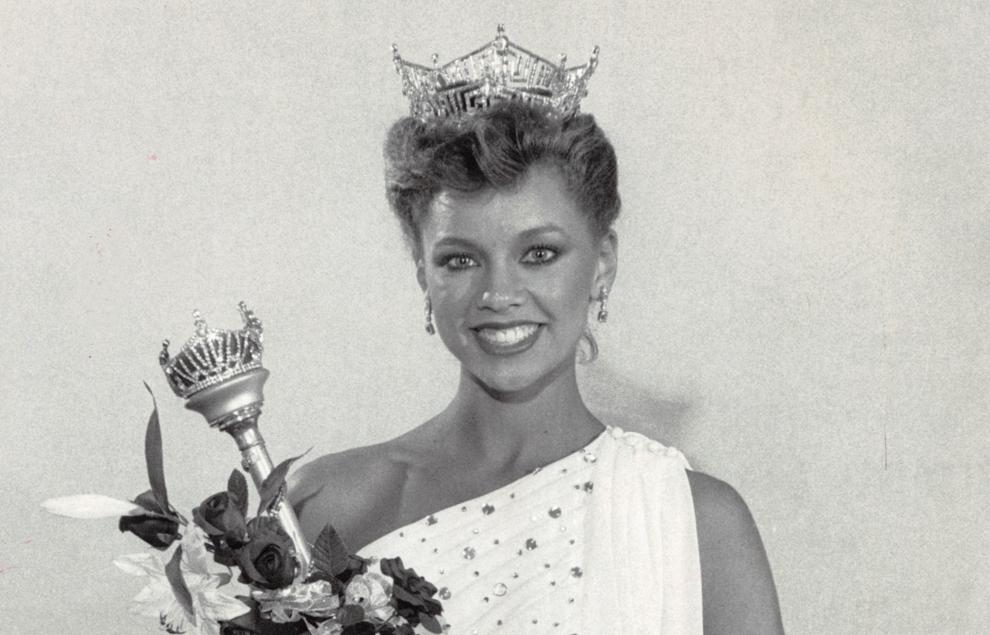 Suzette Charles (1984)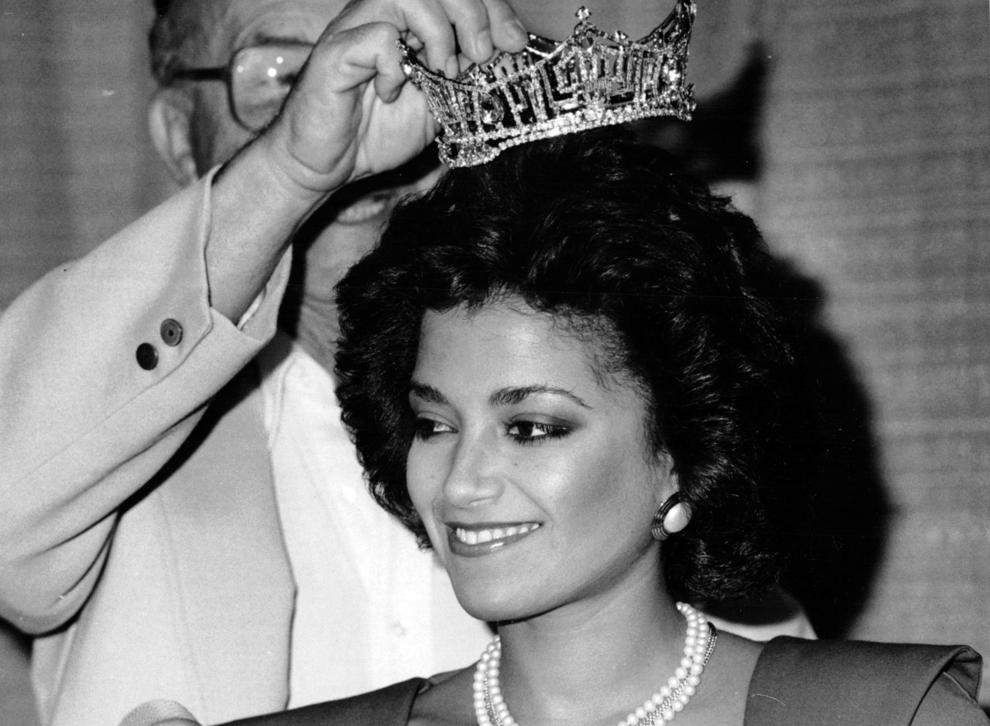 Shawntel Smith (1996) vs. Kylene Barker (1979)
Shawntel Smith (1996)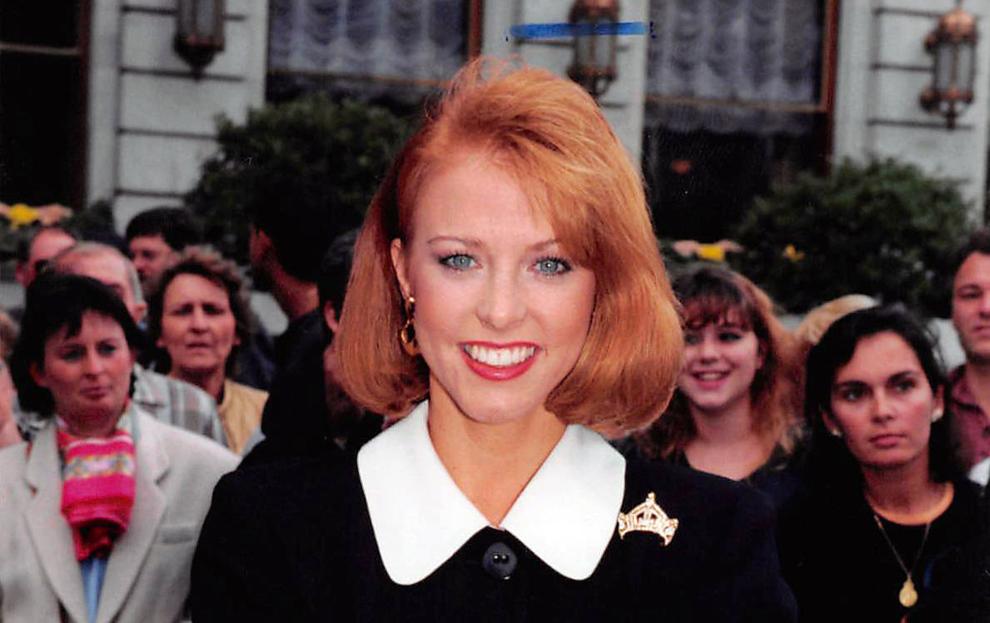 Kylene Barker (1979)
Rosemary LaPlanche (1941) vs. Phyllis Ann George (1971)
Rosemary LaPlanche (1941)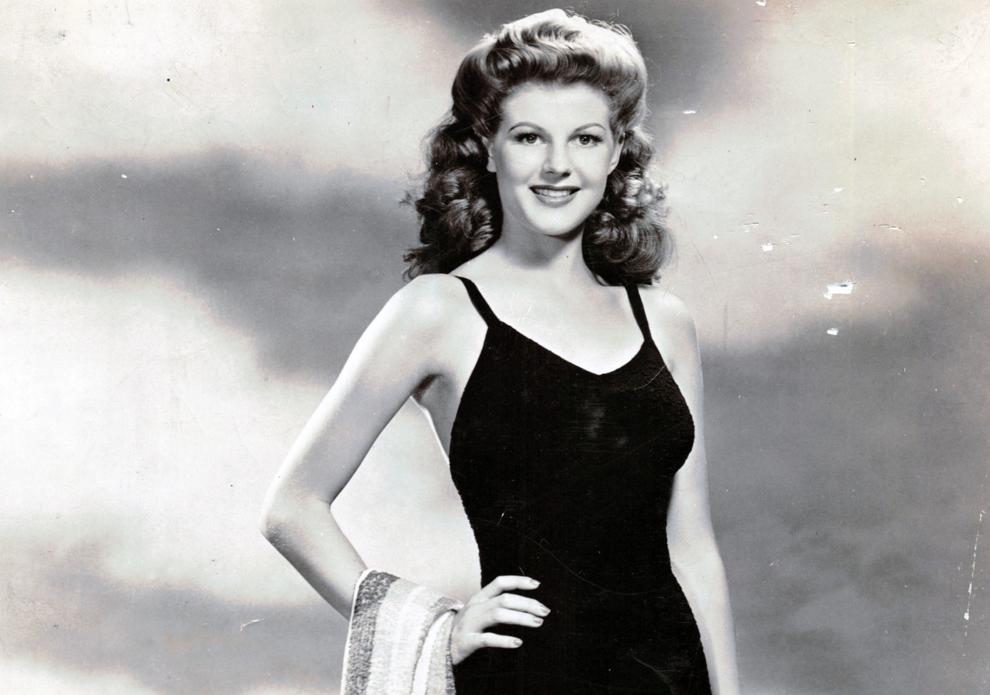 Angela Perez Baraquio (2001)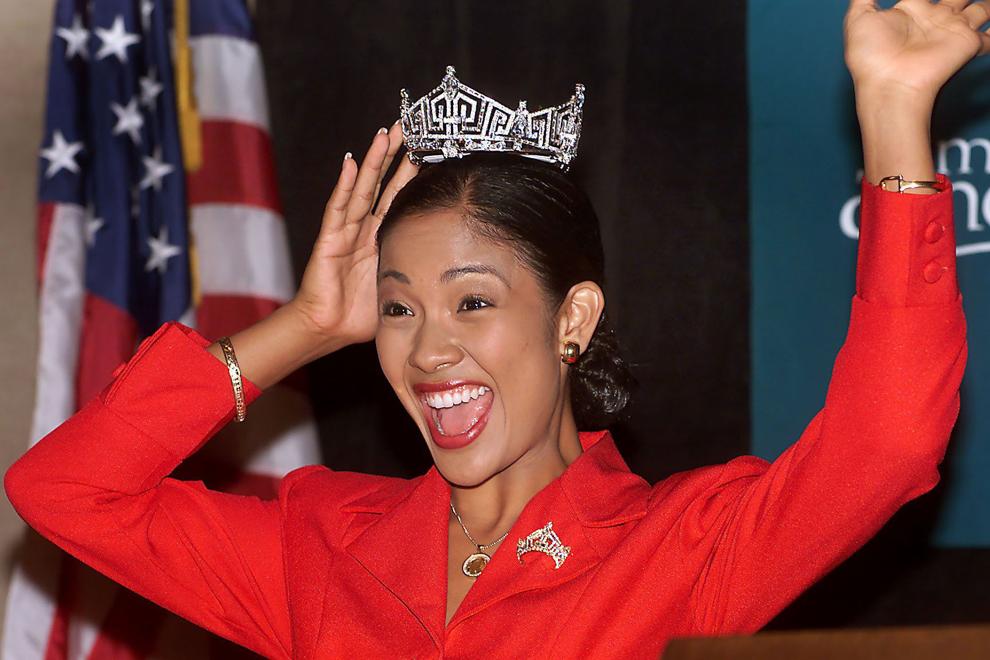 Phyllis Ann George (1971) vs. Cara Mund (2018)
Phyllis Ann George (1971)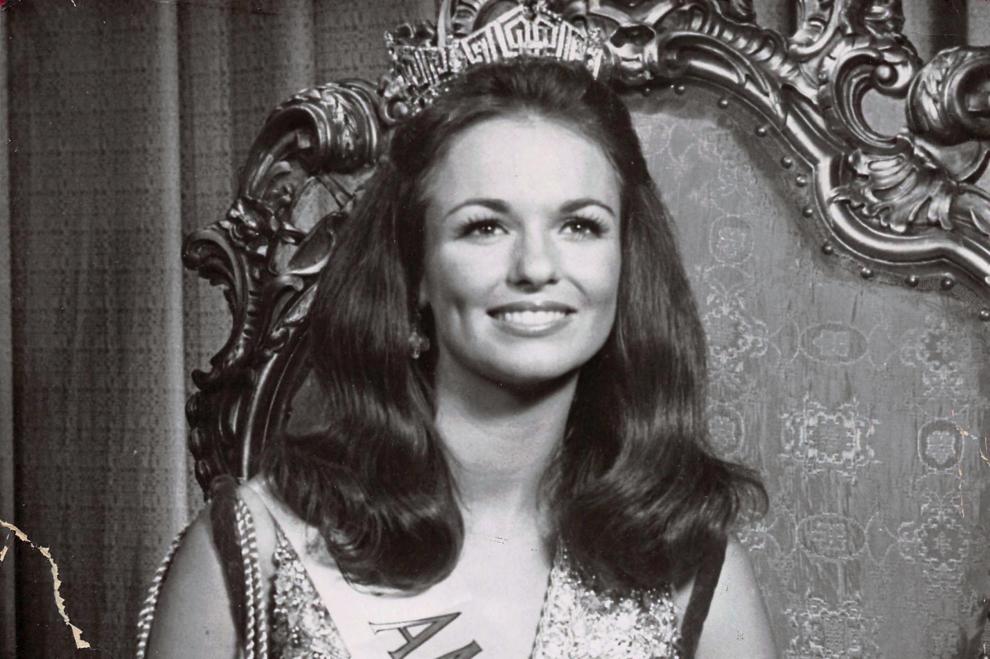 Cara Mund (2018)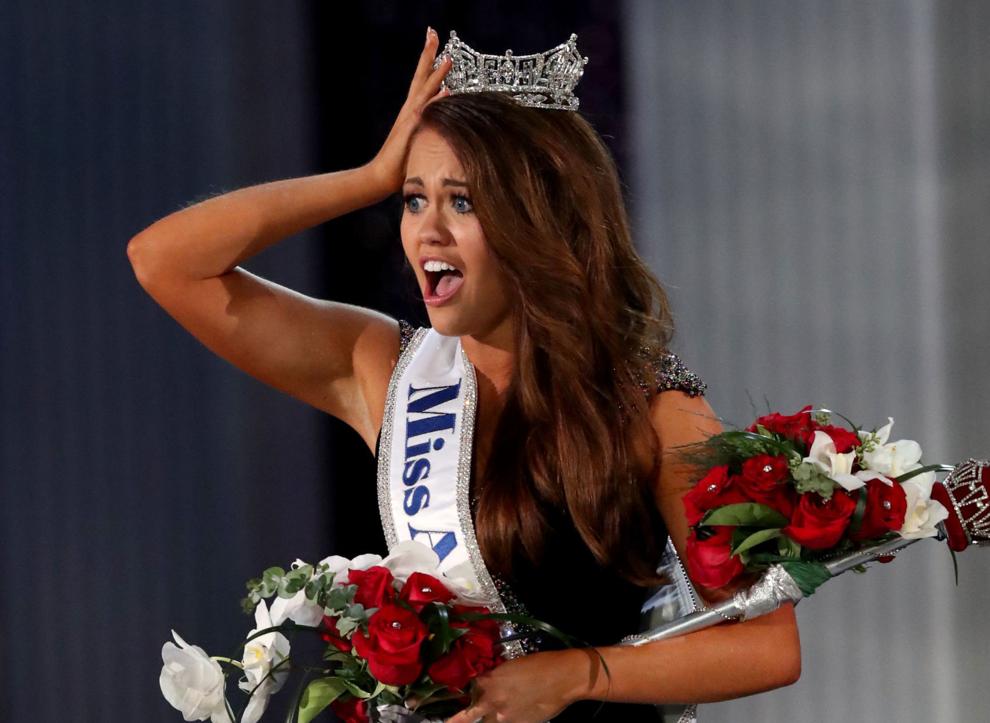 Nicole Johnson (1999) vs. Carolyn Suzanne Sapp (1992)
Nancy Fleming (1961)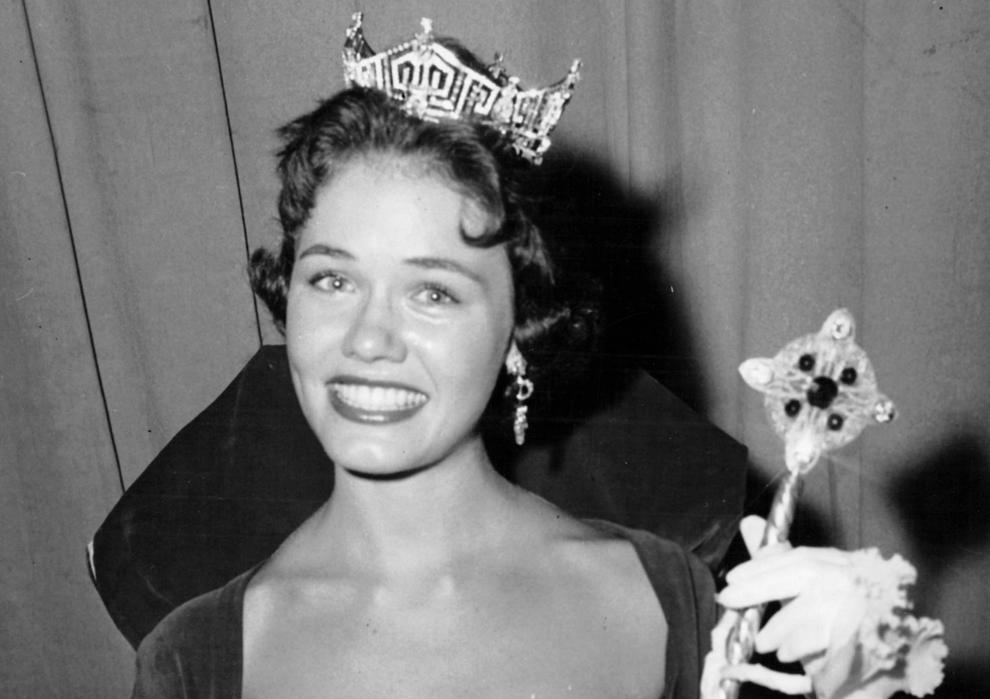 Carolyn Suzanne Sapp (1992)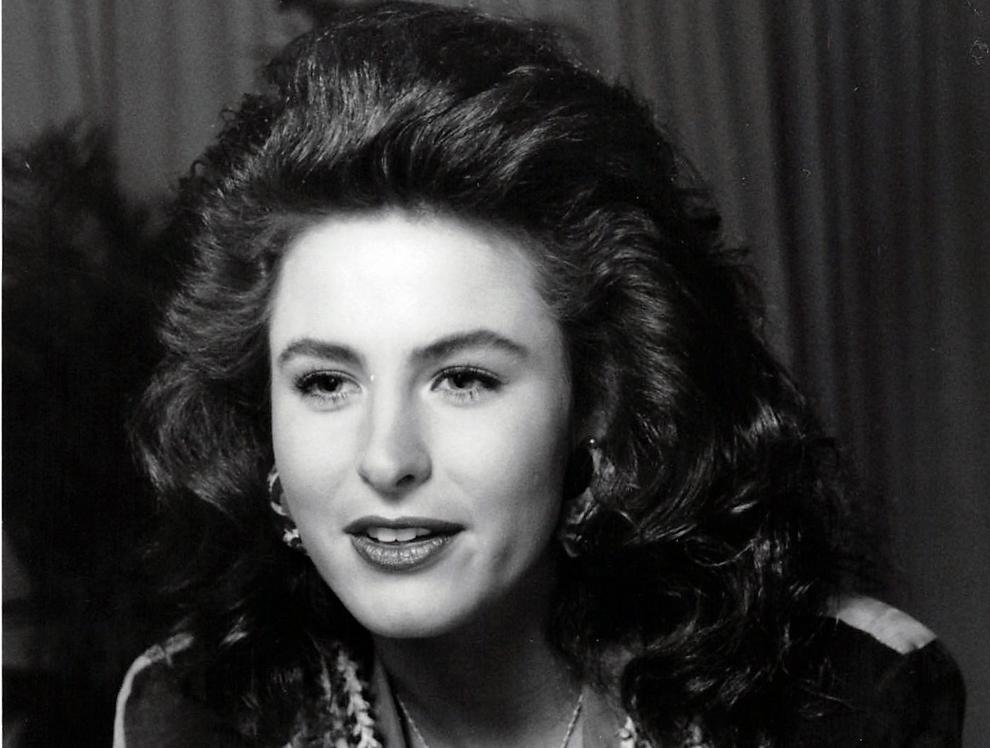 Nicole Johnson (1999) vs. Susan Powell (1981)
Nicole Johnson (1999)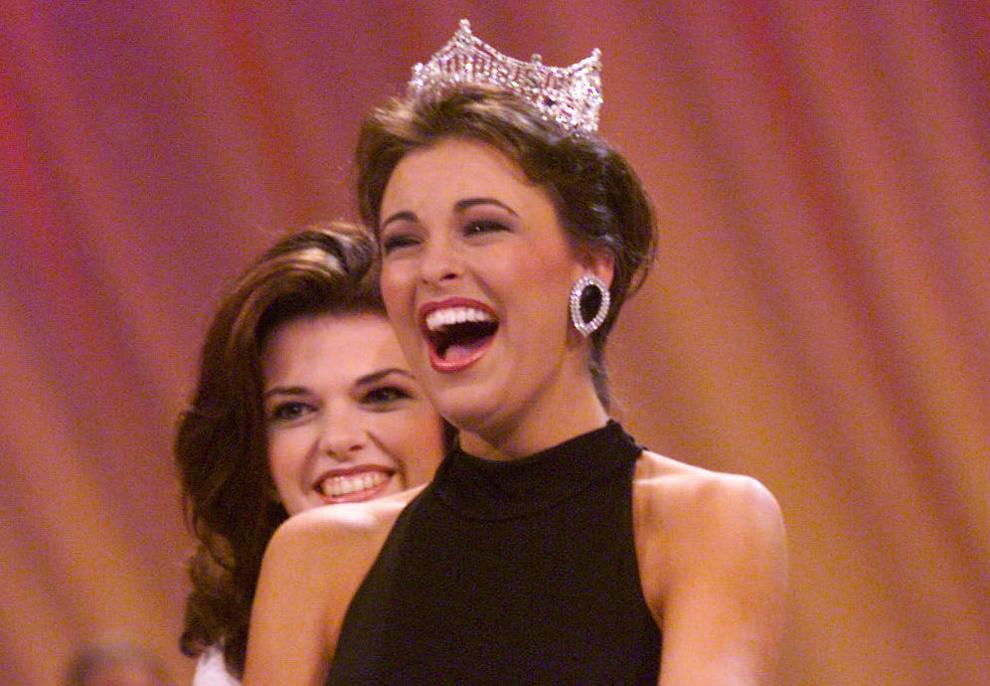 Susan Powell (1981)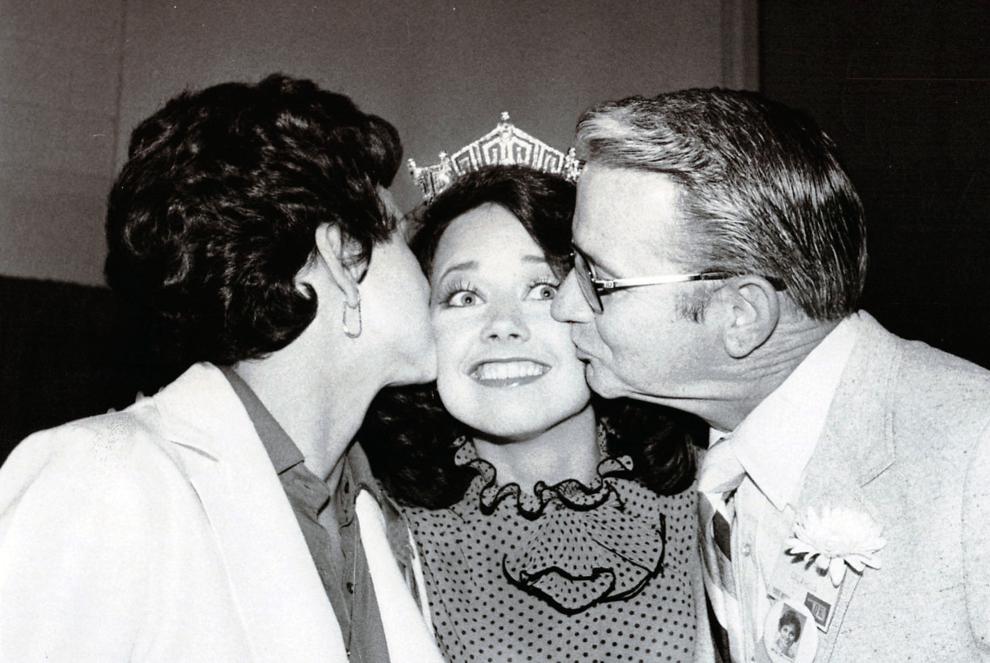 Katherine Shindle (1998) vs. Kellye Cash (1988)
Katherine Shindle (1998)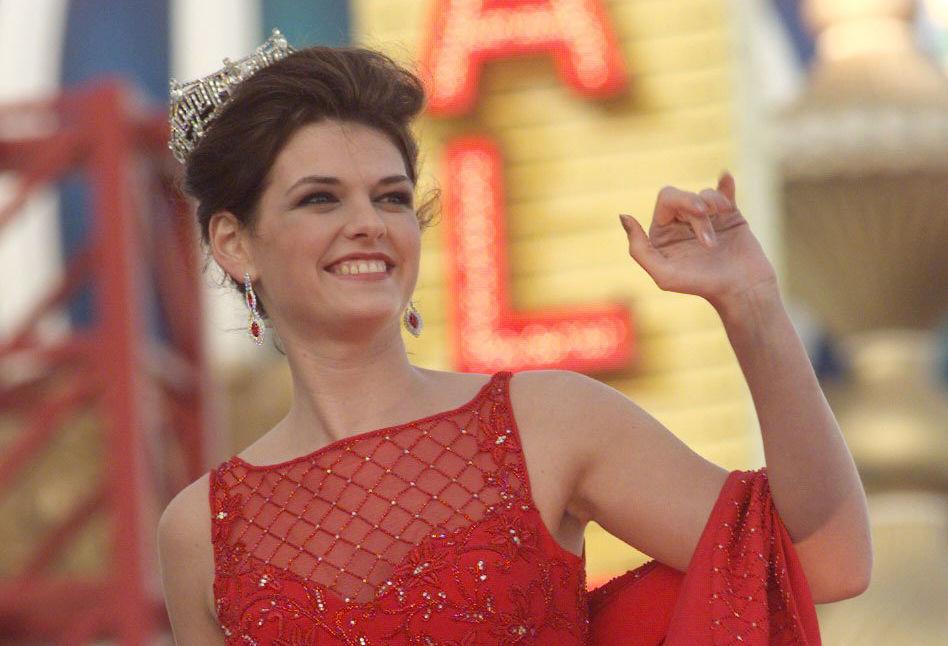 Debra Maffett (1983)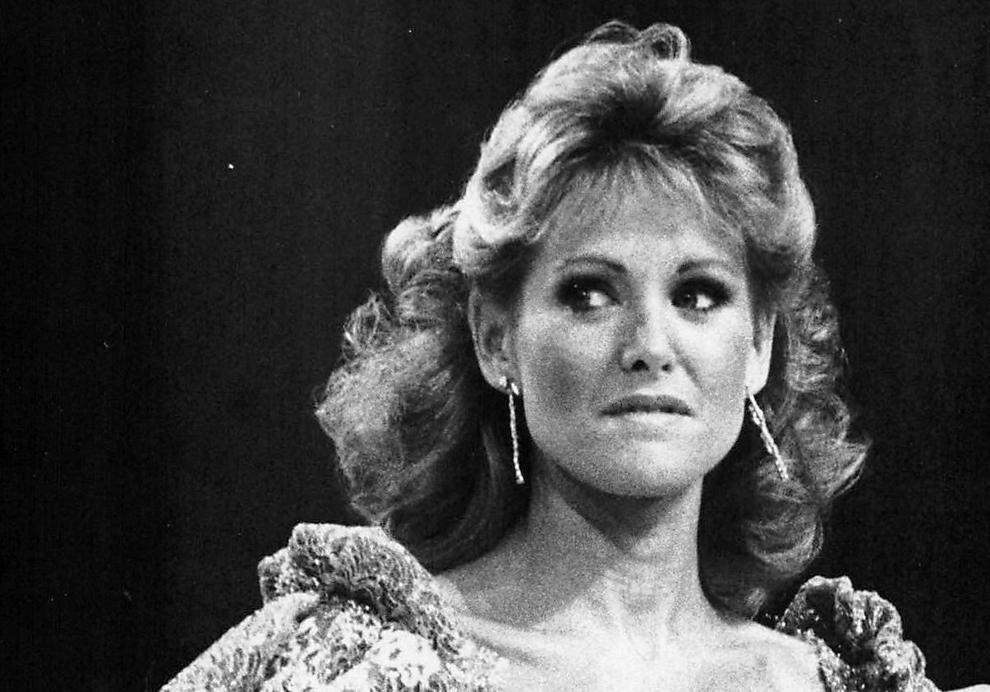 Kellye Cash (1988) vs. Jean Bartel (1943)
Kellye Cash (1988)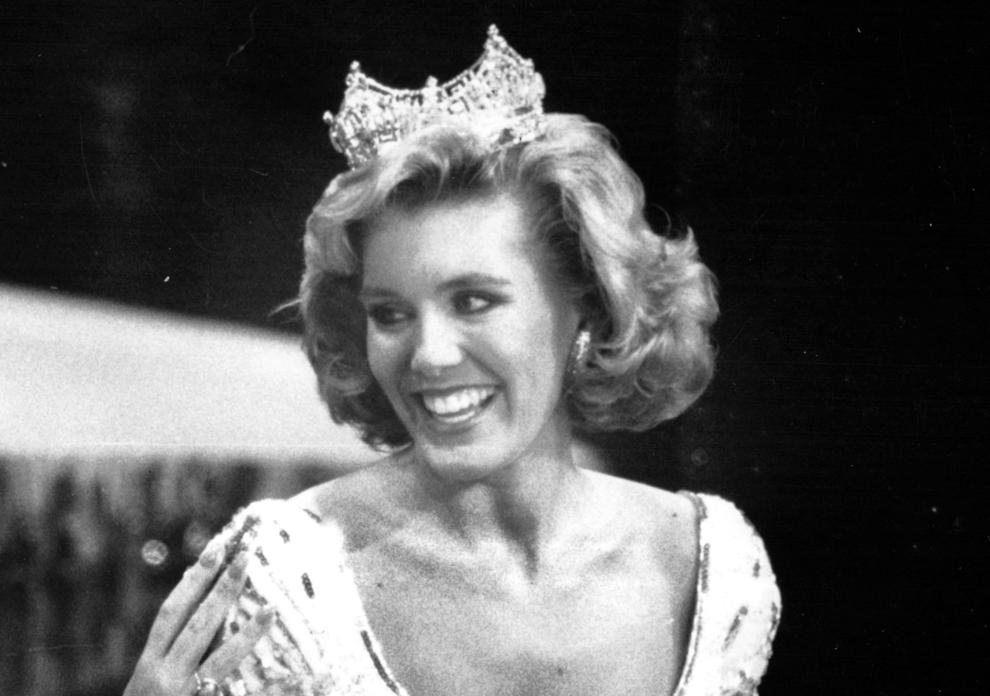 Jean Bartel (1943)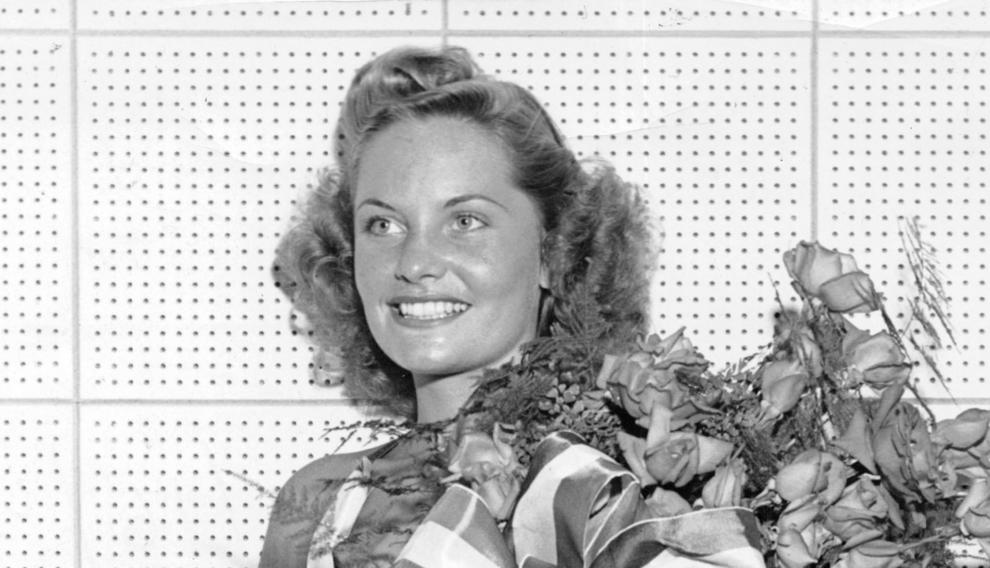 Mary Ann Mobley (1959) vs. Kaye Lani Rae Rafko (1988)
Mary Ann Mobley (1959)
Ericka Dunlap (2004)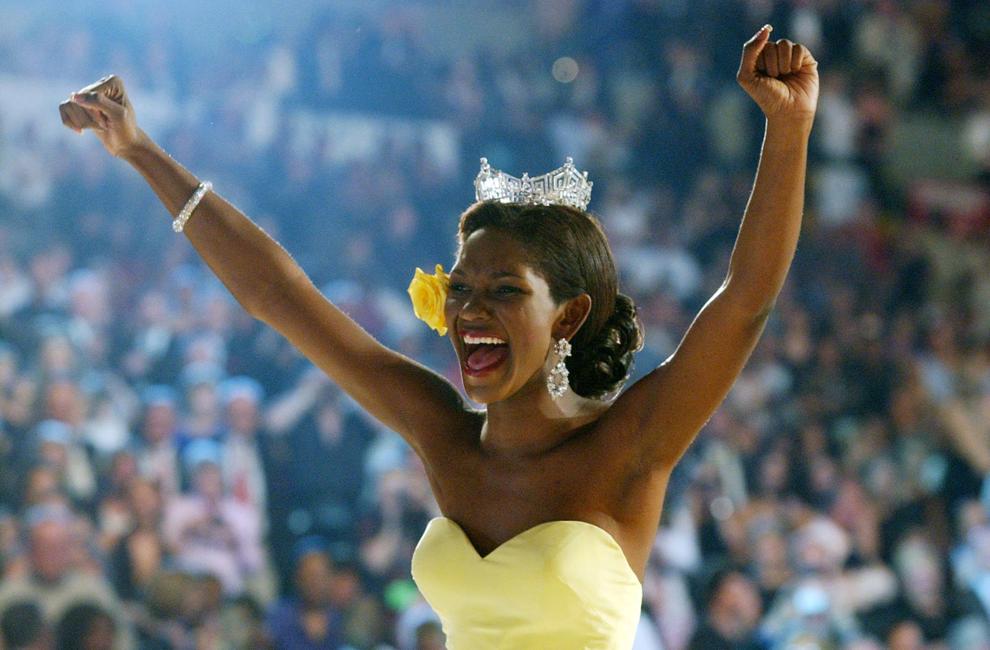 Savvy Shields (2017) vs. Kaye Lani Rae Rafko (1988)
Savvy Shields (2017)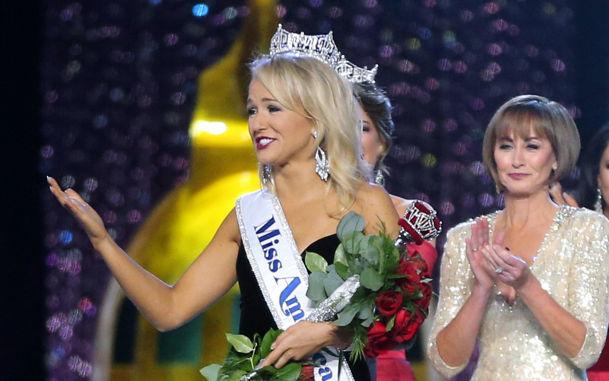 Kaye Lani Rae Rafko (1988)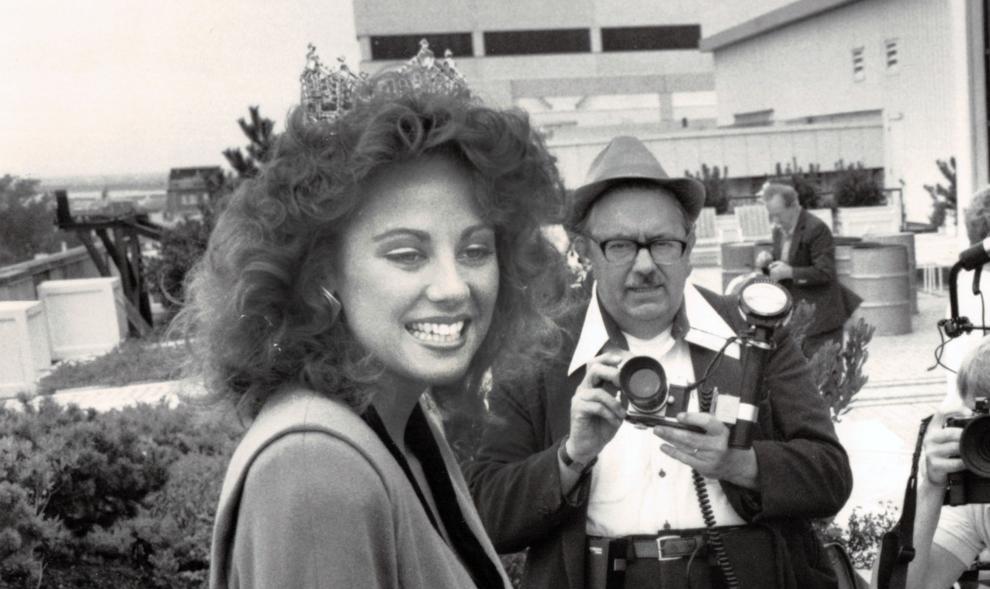 Jennifer Berry (2006) vs. Vonda Kay Van Dyke (1965)
Jennifer Berry (2006)
Jacque Mercer (1949)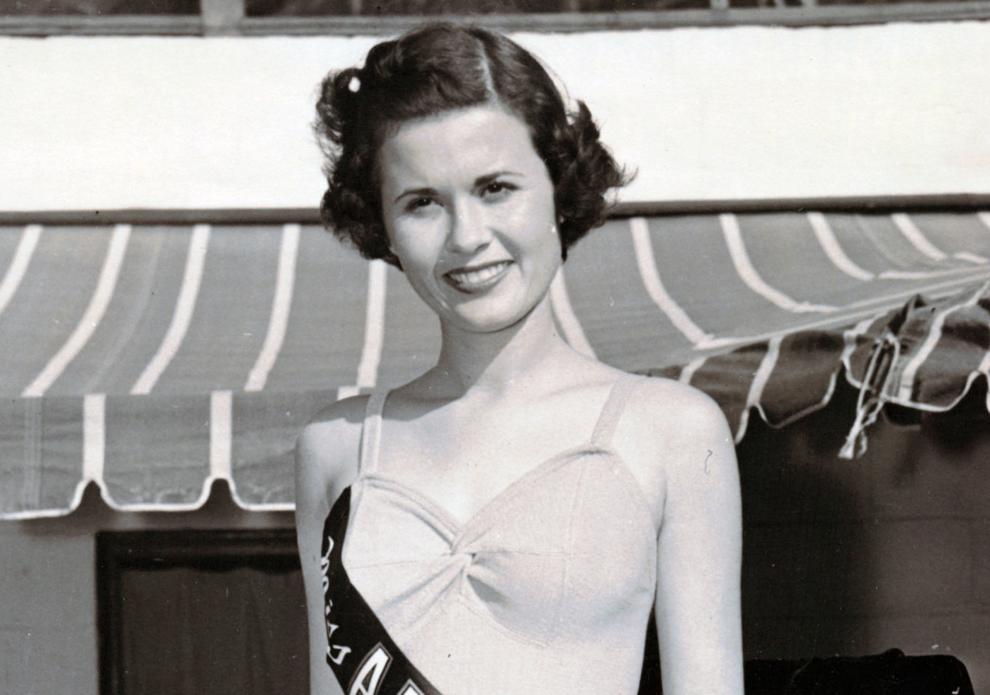 Tawny Elaine Godin (1976) vs. Vonda Kay Van Dyke (1965)
Tawny Elaine Godin (1976)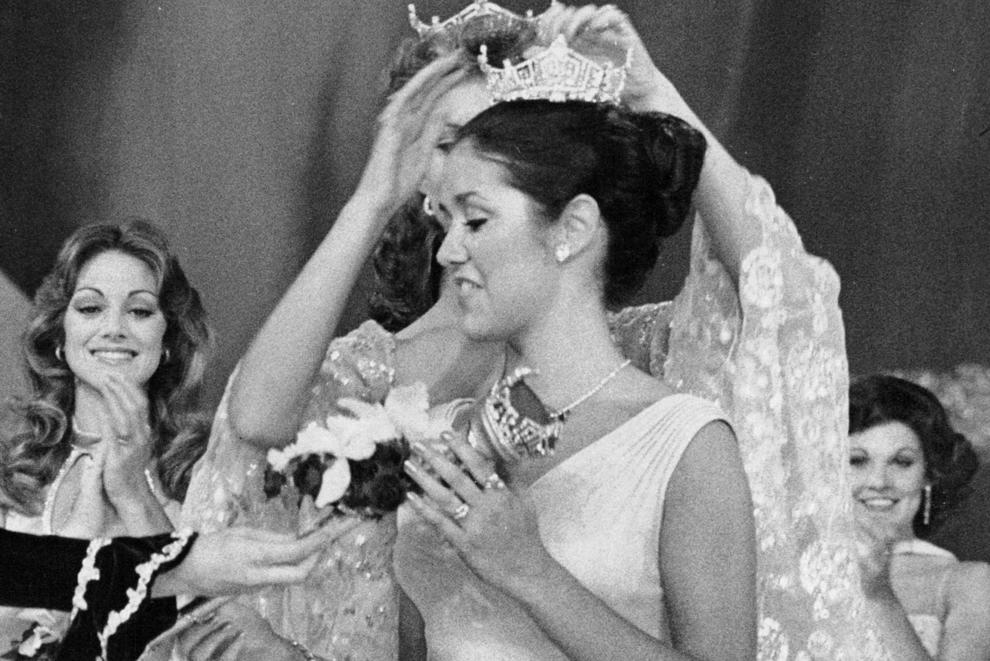 Vonda Kay Van Dyke (1965)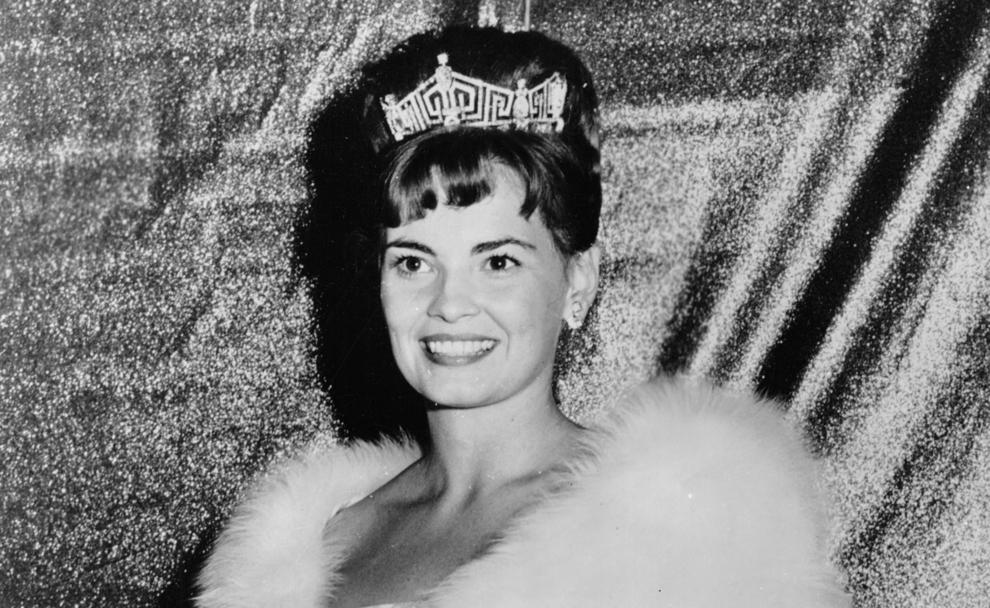 Rebecca Ann King (1974) vs. Debbye Turner (1990)
Rebecca Ann King (1974)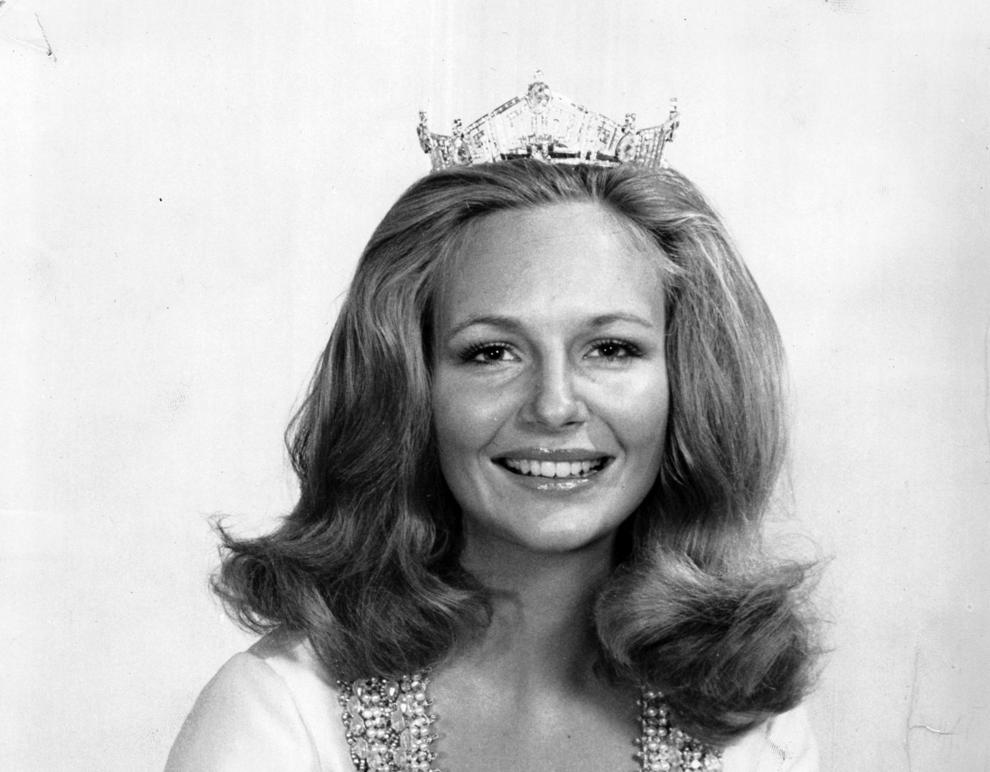 Evelyn Ay (1954)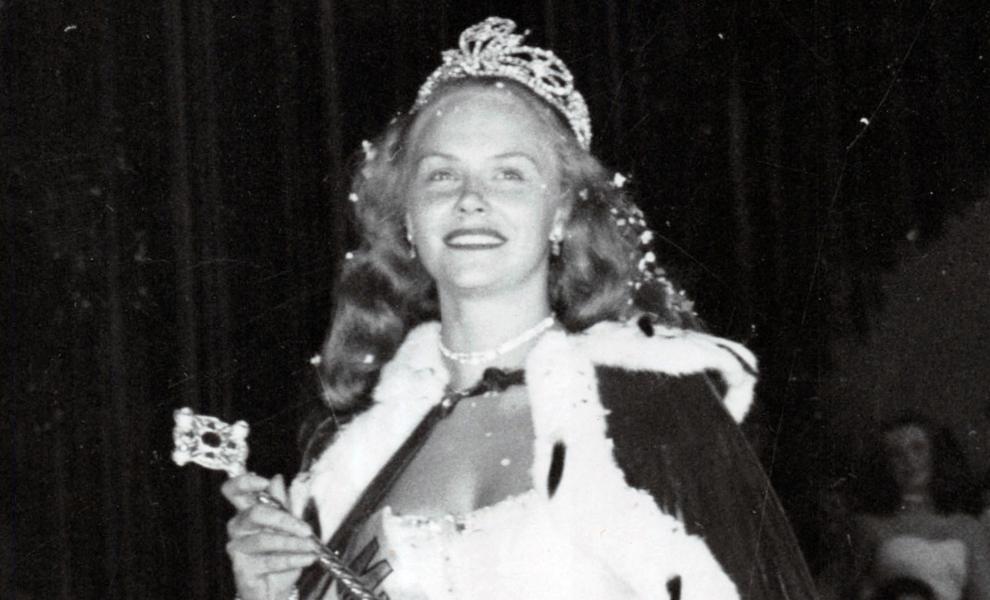 Sharon Ritchie (1956) vs. Debbye Turner (1990)
Sharon Ritchie (1956)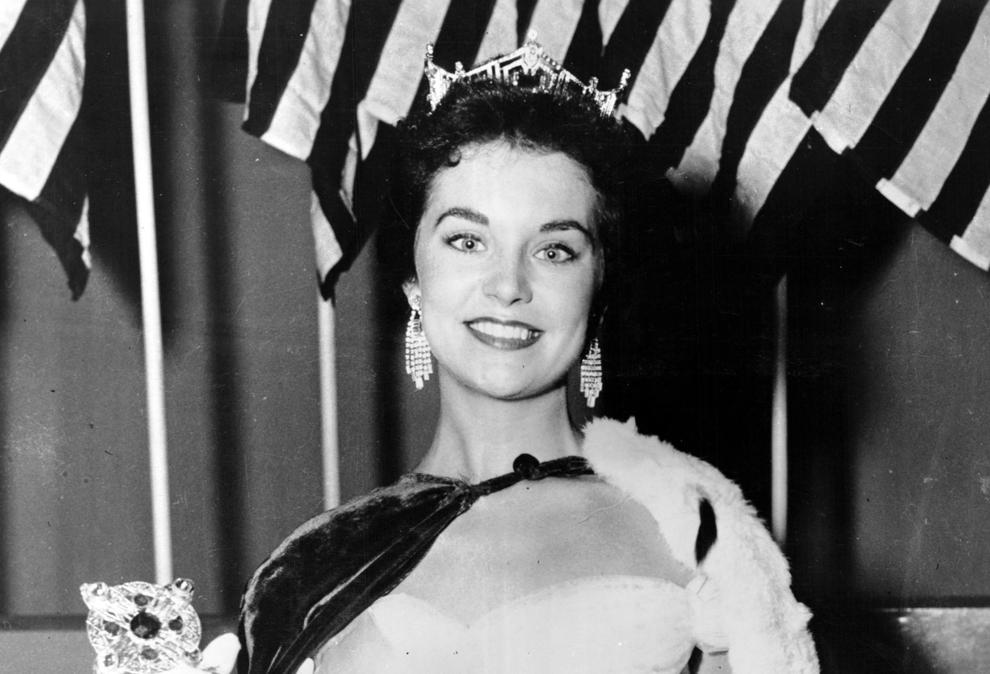 Debbye Turner (1990)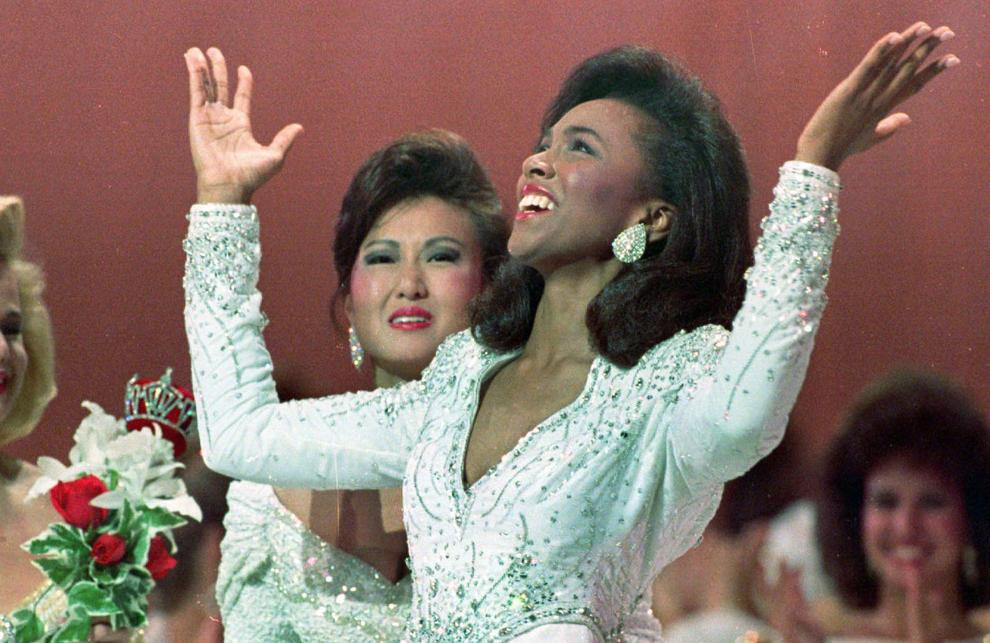 BeBe Shopp (1948) vs. Jo-Carroll Dennison (1942)
BeBe Shopp (1948)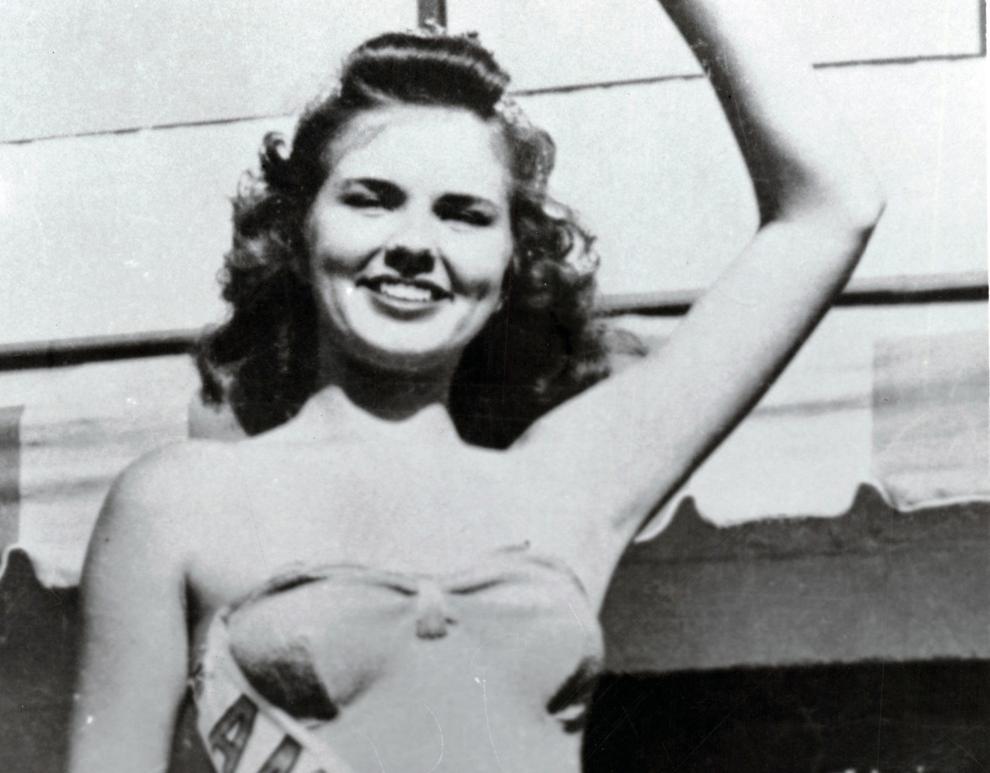 Jane Ann Jayroe (1967)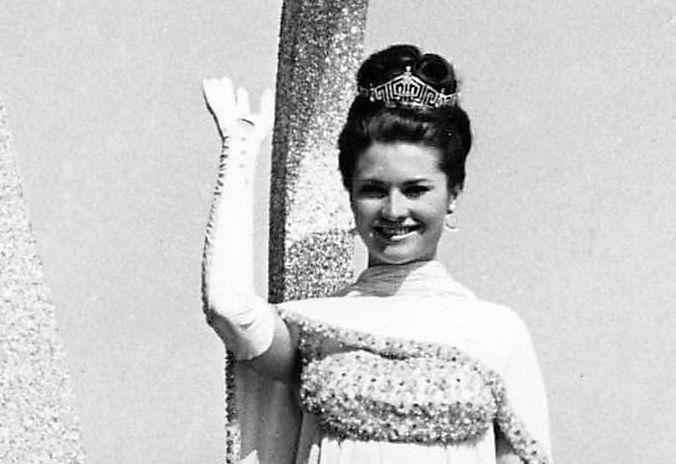 Marian Bergeron (1933) vs. Jo-Carroll Dennison (1942)
Marion Bergeron (1933)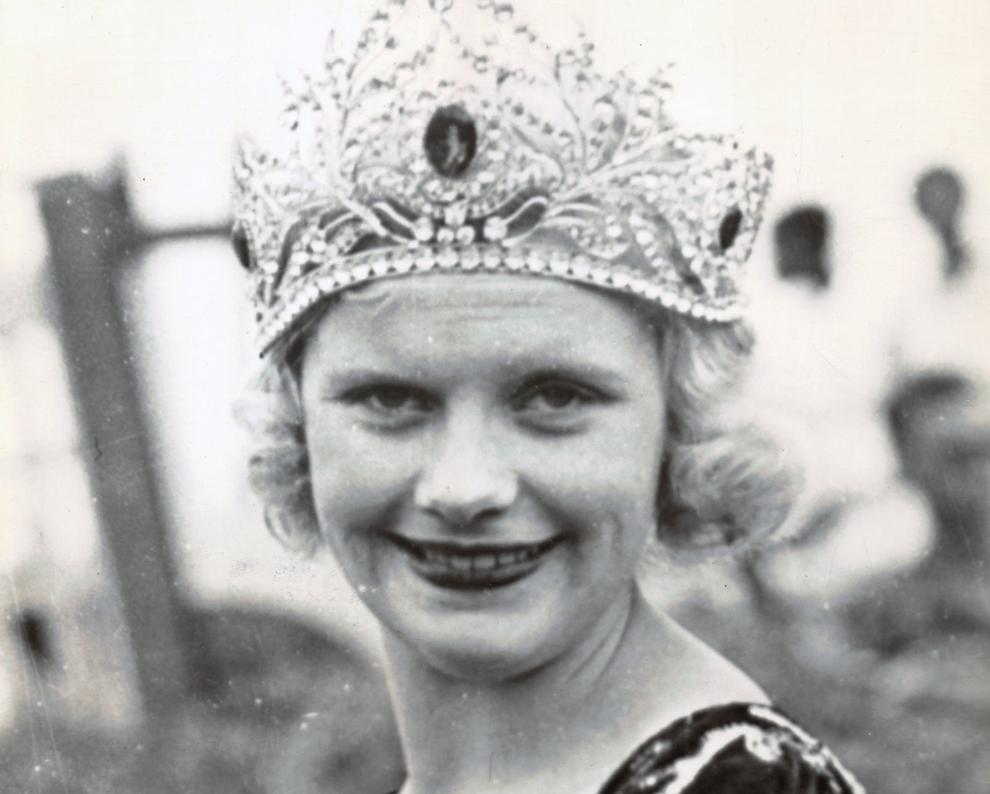 Jo-Carroll Dennison (1942)
Contact: 609-272-7241
Twitter @ACPressMollyB