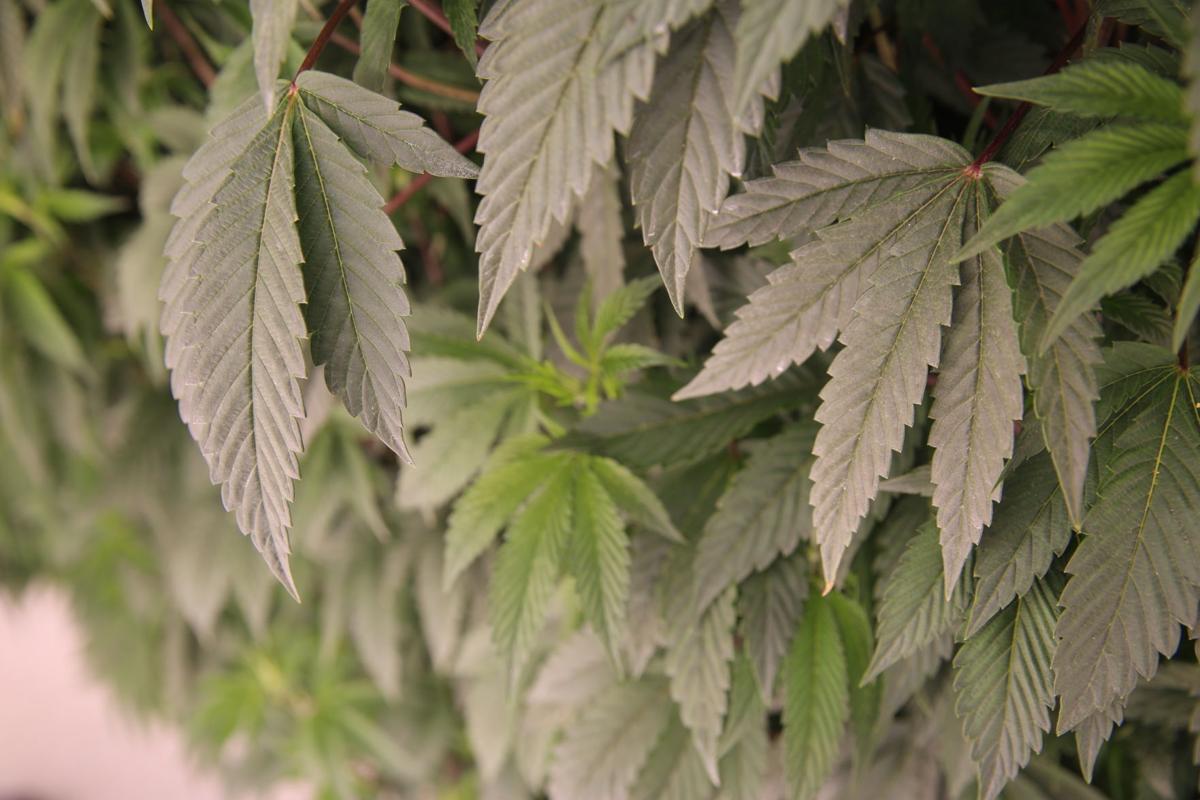 MIDDLE TOWNSHIP — With plans in the works for Cape May County's first legal cannabis venture set to bring new jobs to a disused site on Indian Trail Road and fresh revenue to the municipality, the Township Committee has been the most marijuana-friendly of the county's municipal governments.
That does not mean the members are entirely thrilled about how the state is moving forward with legalization.
Last Monday, the three-member committee unanimously introduced an ordinance that would prevent people from smoking or vaping cannabis in public. That includes parks, on the bike path and at public events. Members also vented about the state rollout for legalization.
The ordinance sets a fine of between $100 to $250 for a first offense, and between $500 and $1,000 for each offense after that.
Mayor Tim Donohue said Middle Township used Cape May's ordinance, also introduced recently, as a guide.
MIDDLE TOWNSHIP — The Township Committee is expected to vote on changes to its master plan May 3.
"Many towns are doing this. It's in line with our prohibition on open alcohol in public spaces. We ban cigarette smoking and tobacco smoking in all of our public spaces and our public buildings. So this would just treat these cannabis products the same way," Donohue said.
A public hearing and final vote on the ordinance are planned for May 3.
The township supports a proposal for a medical marijuana facility at the site of a former La Monica seafood processing plant. The Massachusetts company Insa plans to build a new facility at the site to grow and sell cannabis and cannabis-infused products to those with state-issued medical cards. It is moving through the state licensing process.
Since legalization, the company now wants to expand the plan to grow for the adult-use market but does not plan to add recreational marijuana sales to the site. Township Committee members have also supported the expansion.
But where the township may ultimately allow recreational sales, or whether it will allow them at all, remains to be decided.
MIDDLE TOWNSHIP — A township man was arrested Thursday for stealing two handguns and sports …
Committee members say they want more answers from the state before making a decision. They did not seem any closer to an answer after a workshop meeting last Monday, held remotely before the regular meeting. Cannabis sales were the only thing on the agenda for the workshop.
While the township seems ready to welcome the additional tax money from cannabis locations, at the workshop officials expressed frustration with the way New Jersey has moved toward legalization. That included a report from police Chief Chris Leusner, who said his officers have been put in a difficult position by the package of laws signed by Gov. Phil Murphy in February, especially when it comes to those underage.
Officers cannot use the smell of marijuana as probable cause to search someone, and there are strict limits to how officers can interact with someone underage when it comes to cannabis or alcohol, Leusner said. That includes a potential criminal liability for the officer over the interaction with a juvenile.
"Right now, for someone under 21, if they're smoking marijuana, it's just a warning. An endless stream of warnings," Leusner said. Even though there are no cannabis dispensaries yet open in the state, which means any marijuana found has been bought illegally, he said there is little officers can do. For instance, someone recently charged with shoplifting had marijuana at the time of the arrest. Officers confiscated it, but there was no charge, Leusner said.
"It's not an offense," he said. "They're in possession of something illegal in which there's no consequence if it's less than 6 ounces. So what's the point, quite frankly?"
MIDDLE TOWNSHIP — Police are trying to locate three people involved in a Thursday evening st…
The township has 180 days after legalization was signed to approve a zoning ordinance setting up where cannabis can be sold to adults, or else the default zoning included in the law will be automatically applied. That means the township has until August to decide.
Officials have said they want to hear from residents on the issue.
"I will say the referendum passed overwhelmingly in Cape May County, and in Middle Township. I was frankly a little surprised to see the margin — about 2-1 in favor of legalized recreational marijuana for Middle Township voters," Donohue said. "There will be some loud voices on either side of this issue, I'm sure. When we get into the nitty-gritty, we'll probably hear from more folks."
Like it or not, the voters made their position clear in November, Committeeman Theron "Ike" Gandy said.
"We have a long, arduous trail ahead of us, and we will do our best to have the best way to protect ourselves, our children and every one of our taxpayers," he said.