HAMMONTON — When students at Hammonton Middle School returned to the building Thursday after a snow day and two days of remote learning, they had a new, furry classmate of sorts — Wally.
Wally is the school's new therapy dog, purchased through a grant from the Hammonton Education Foundation.
"I've always been a dog person," said Hammonton Middle School Principal Michael Nolan. "I've always loved dogs and being around dogs, and the intrigue of how dogs kind of change people's personalities. They can change your day and your mood, and that's what kind of sparked this whole thing."
For the last few years, the use of therapy dogs in school settings has been on the rise, although they have been used for many years in hospitals and nursing homes for their positive social and emotional impacts, relieving stress and improving mood.
LOWER TOWNSHIP — Molly walked slowly down the hallway at Lower Cape May Regional High School…
Research shows that therapy dogs also help students improve academically, increasing reading and language skills, as well as gross motor skills.
Teachers welcomed Wally into their classrooms on Thursday, and said they could immediately see their students begin to relax.
"He came into my second class of the day, and you could just see their faces just lit up," said seventh-grade math teacher Danielle Law. "It was really cool because I just feel like with this year our classes are small, everyone is 6 feet apart, and the masks ... the energy changed in the room."
Nolan said that it was a Press of Atlantic City article about a similar therapy dog program in Absecon that inspired him to do more research for Hammonton.
"I immediately reached out to the superintendent (Robin Chieco) and was like, hey I want to do this," Nolan said. "We kind of started from scratch with that."
In January of last year, Nolan, along with guidance counselor Colleen Roccia and special education teacher Maureen Anderson put together the necessary policies and procedures to bring a therapy dog into the district, and also wrote the grant application to the education foundation.
Although the grant was received in May, the process of finding and training Wally was made more difficult due to the COVID-19 pandemic as the nation experienced a dog-adoption boom.
"That was the biggest problem, the delay in finding a dog," Nolan said. He also added that because of the dog-adoption boom, the cost of the dog increased greatly from when they started writing the grant proposal to when they got approval. "The prices were double or triple what they were before."
It's not just finding a dog, it's finding the right dog, with the right temperament, Nolan said.
"You just can't get any dog to do what he's going to do," he said.
Wally is from Missouri and was in the midst of training as a therapy dog there when, for unknown reasons, the handler had to back out.
"Their situation changed and he landed with us, so we were super lucky in that case," Nolan said.
John Hunt and his therapy dog, Gunther, waited patiently to board a flight Feb. 18 from Phil…
Wally was trained by Will Meyers of Ocean View and is certified with the Alliance of Therapy Dogs. He now lives with Nolan, who is covering his expenses, and will visit the school often to provide emotional support and, sometimes, a needed distraction to the students and staff.
The timing couldn't have been better.
"We're always looking for different ways and different angles to reach kids," Nolan said. "When we started this, we didn't think we were heading into a global pandemic. But, it's a good thing we did get him when we did because kids now are more secluded than they've ever been.
"We're hoping he'll be able to help with all that," Nolan said.
Law said she can't wait to see the long-term impacts for her students, especially during test days.
"I can tell just from the five minutes he was in my class, the kids took to him immediately. They were all in a good mood and they were all really excited," she said.
GALLERY: Wally the Therapy Dog visits Hammonton Middle School
Wally Therapy Dog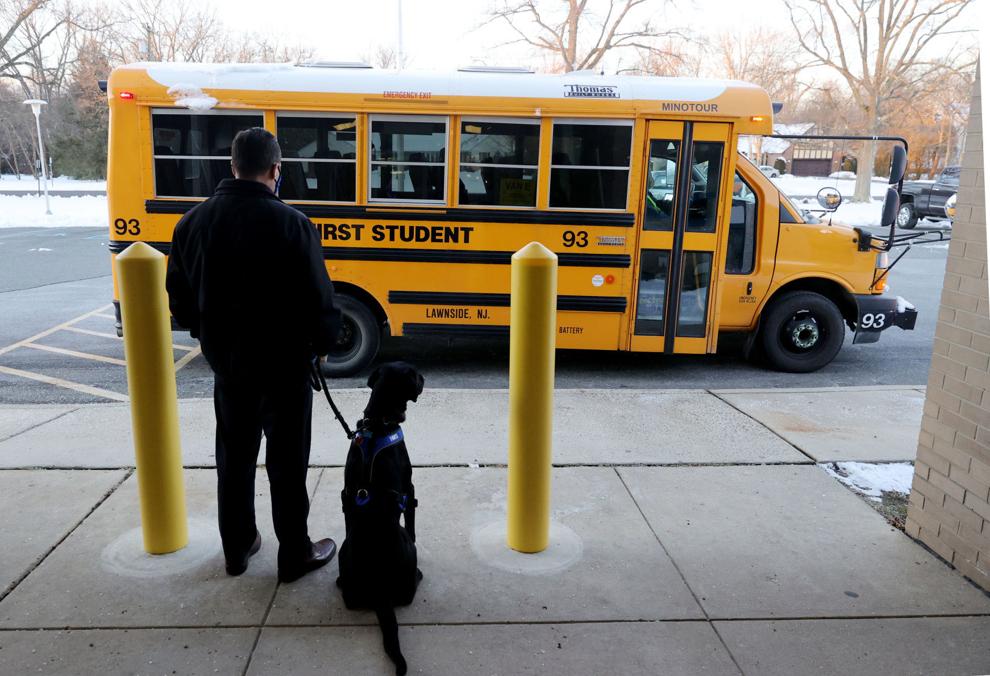 HIDE VERTICAL GALLERY ASSET TITLES
Wally Therapy Dog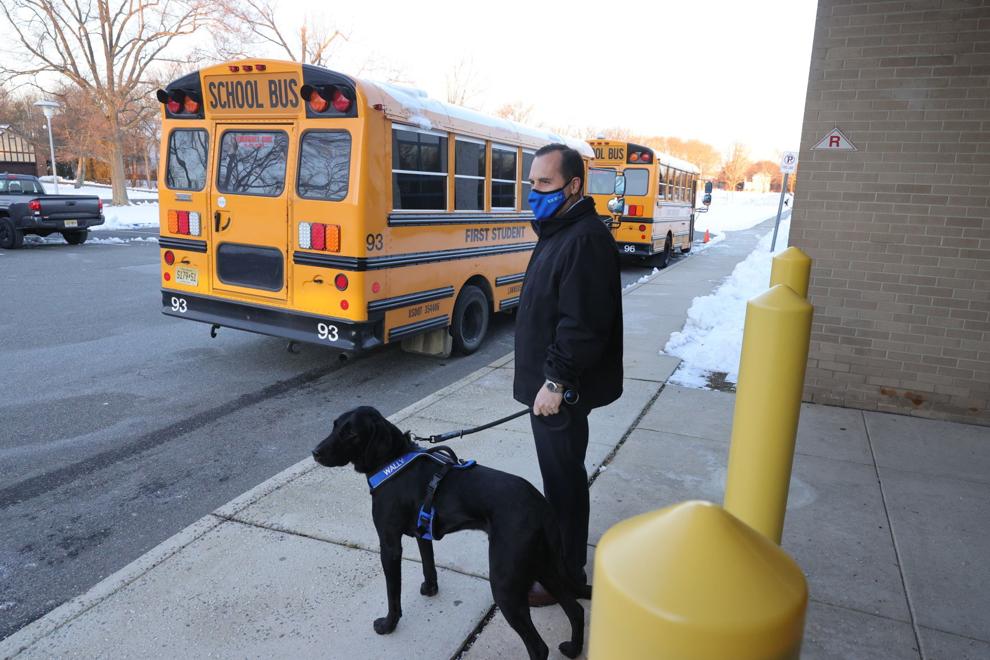 Wally Therapy Dog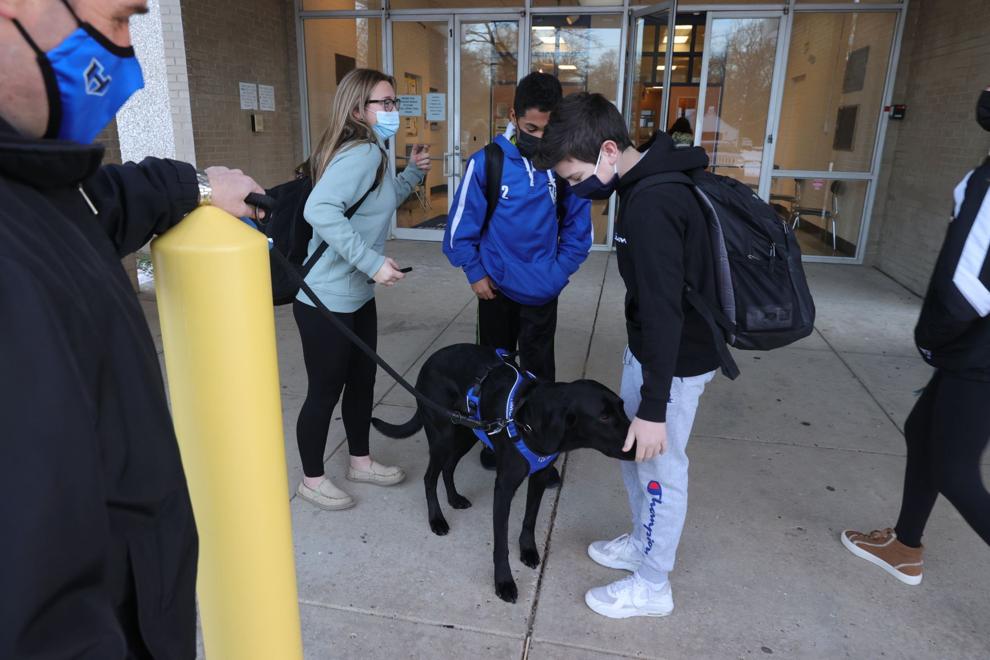 Wally Therapy Dog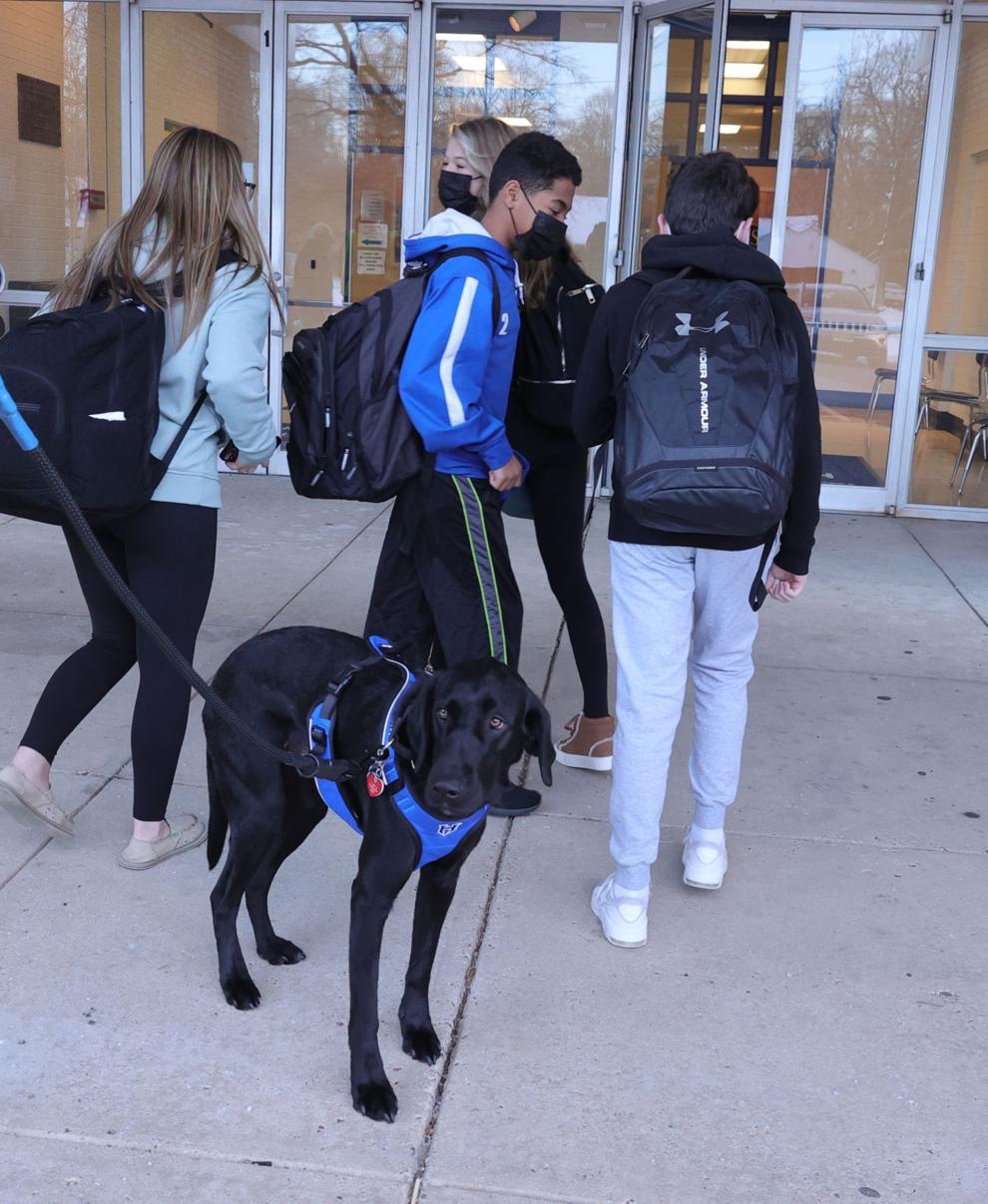 Wally Therapy Dog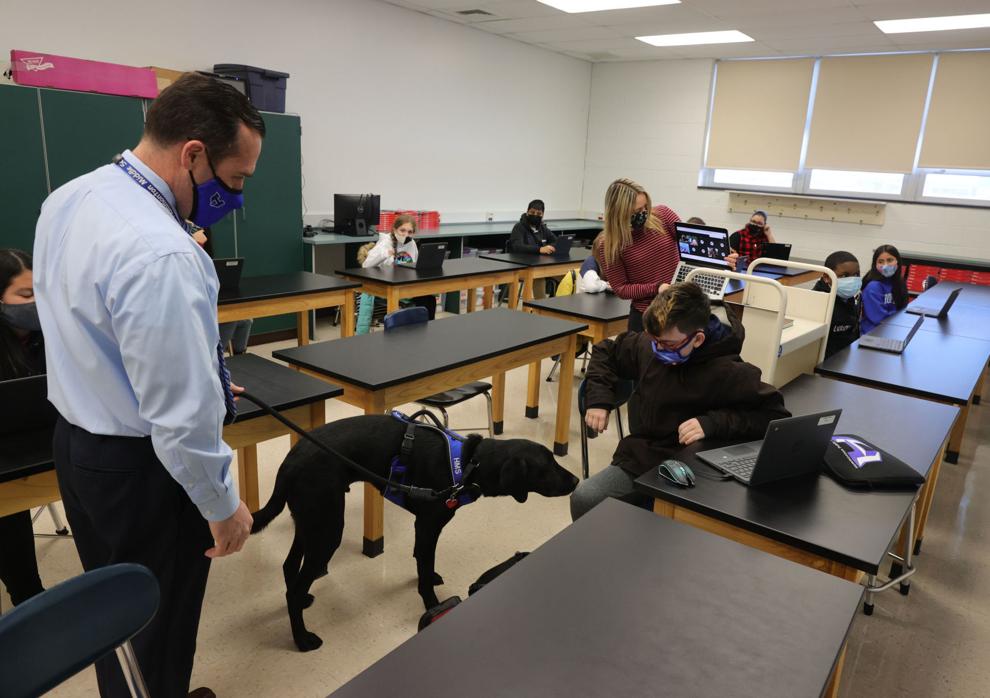 Wally Therapy Dog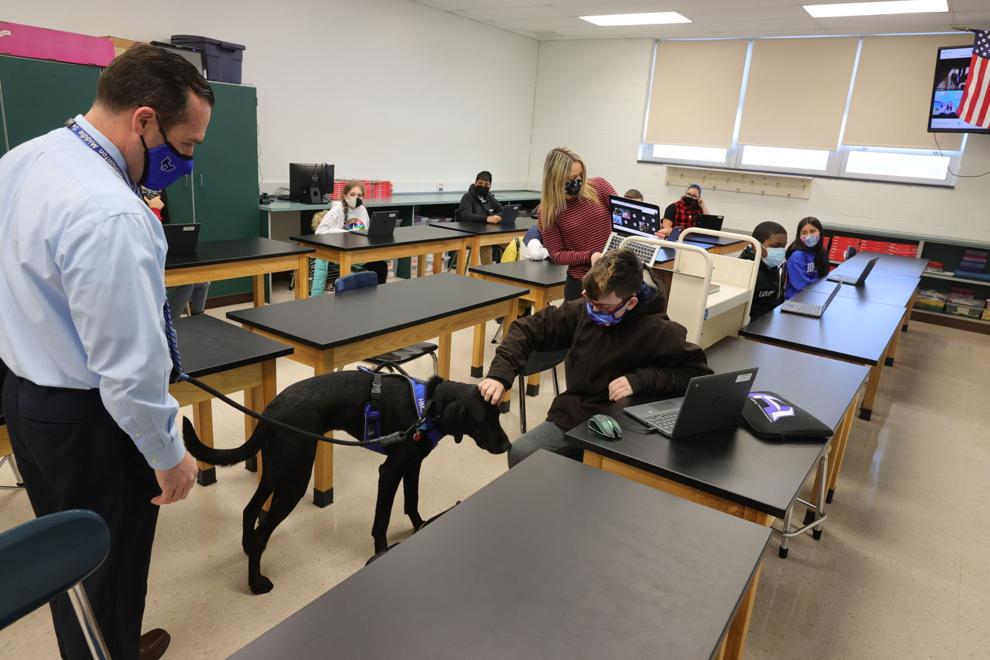 Wally Therapy Dog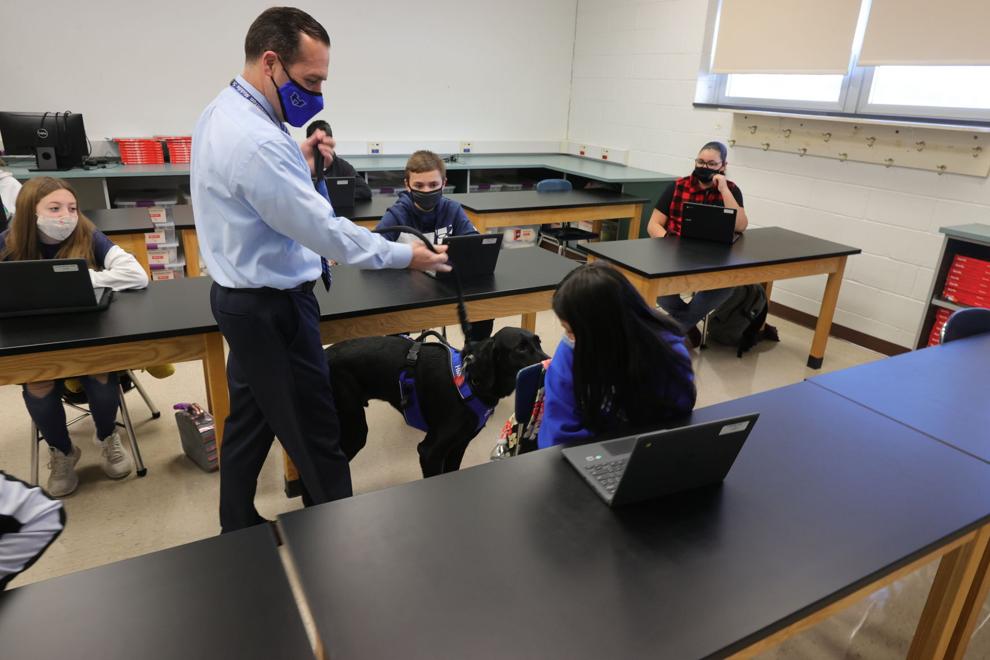 Wally Therapy Dog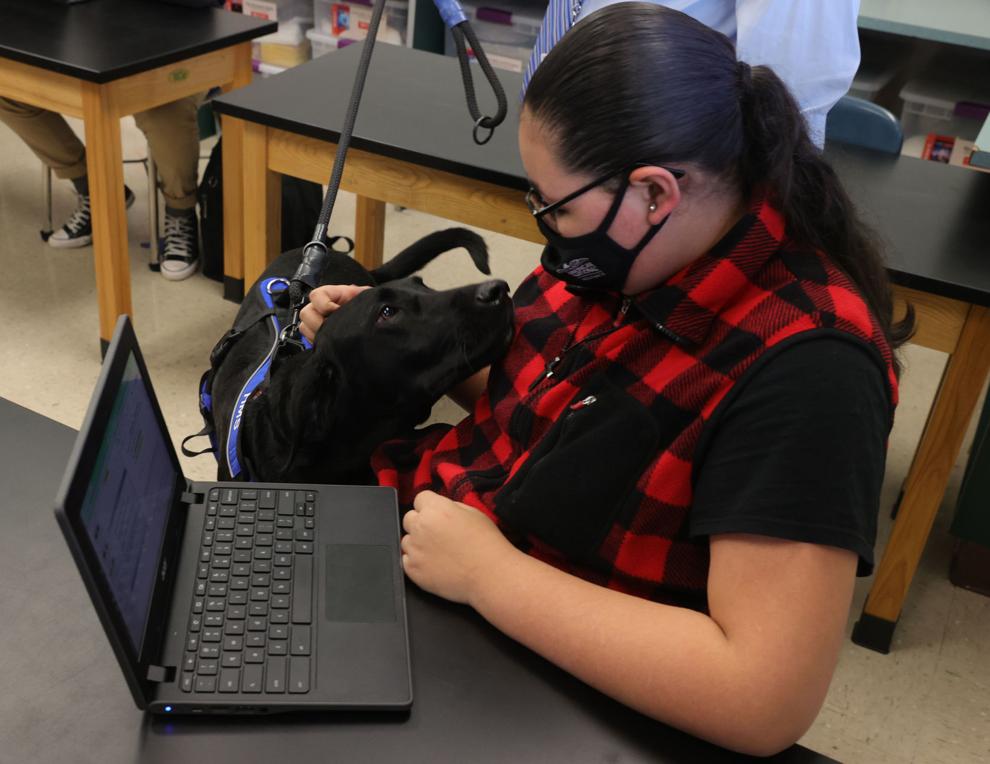 Wally Therapy Dog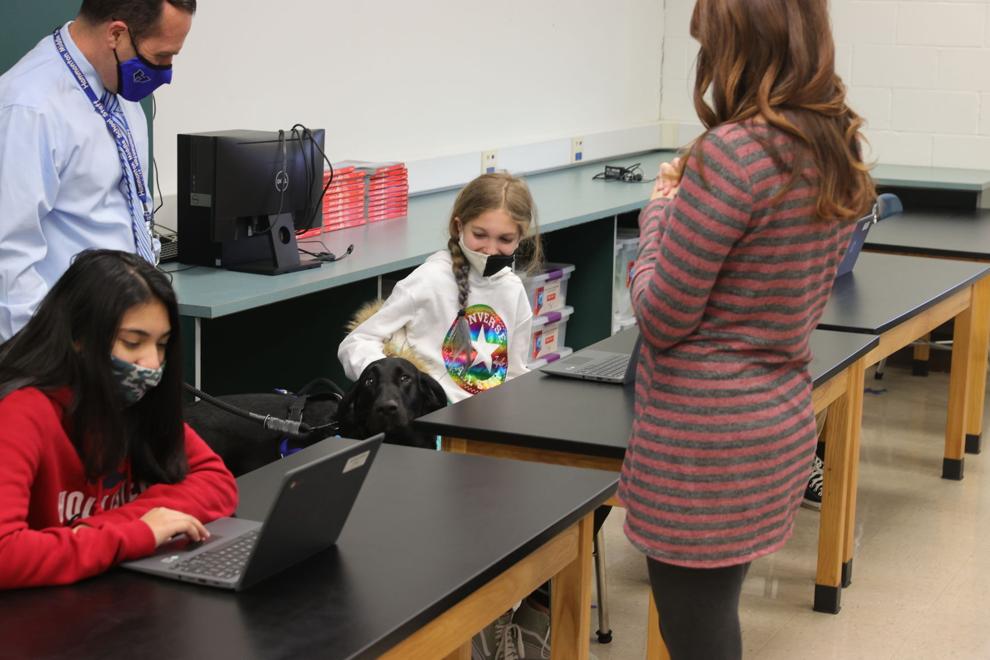 Wally Therapy Dog
Wally Therapy Dog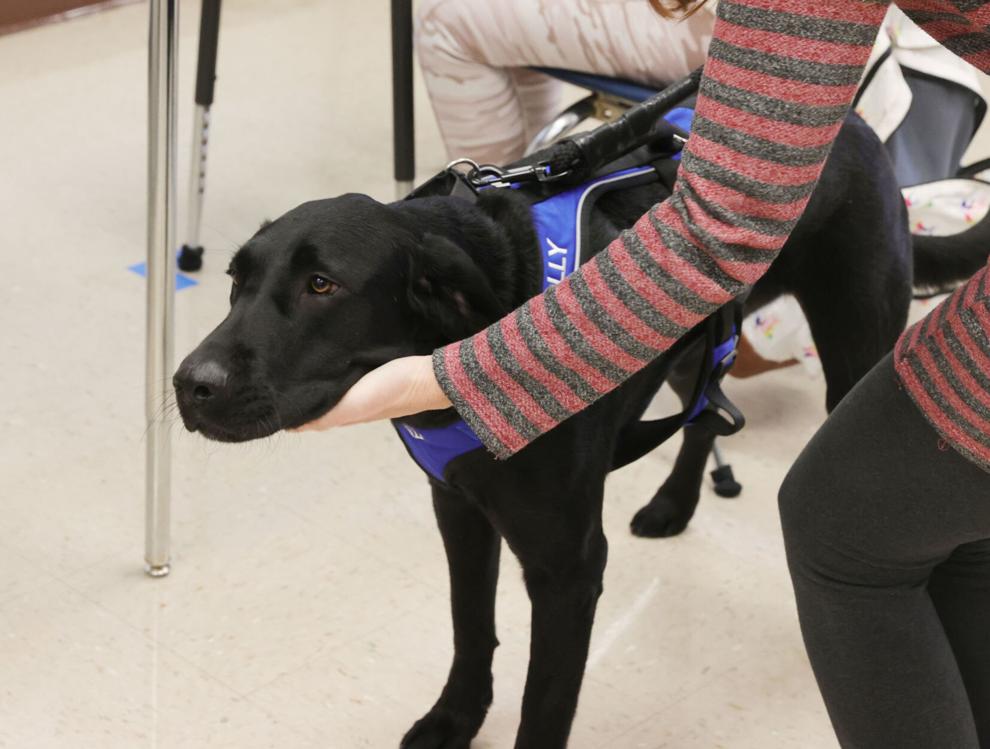 Wally Therapy Dog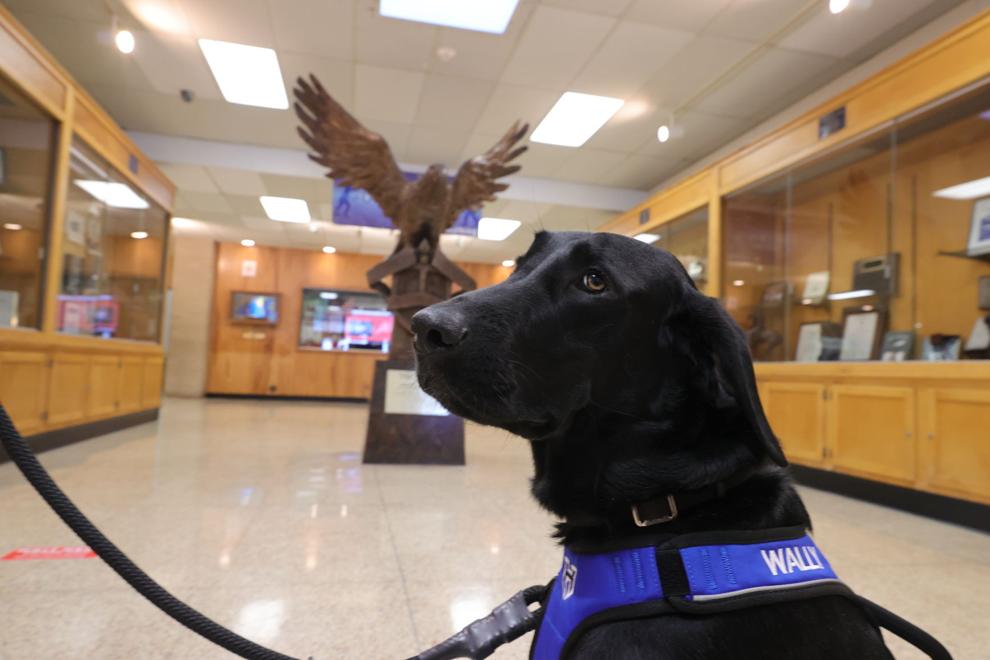 Wally Therapy Dog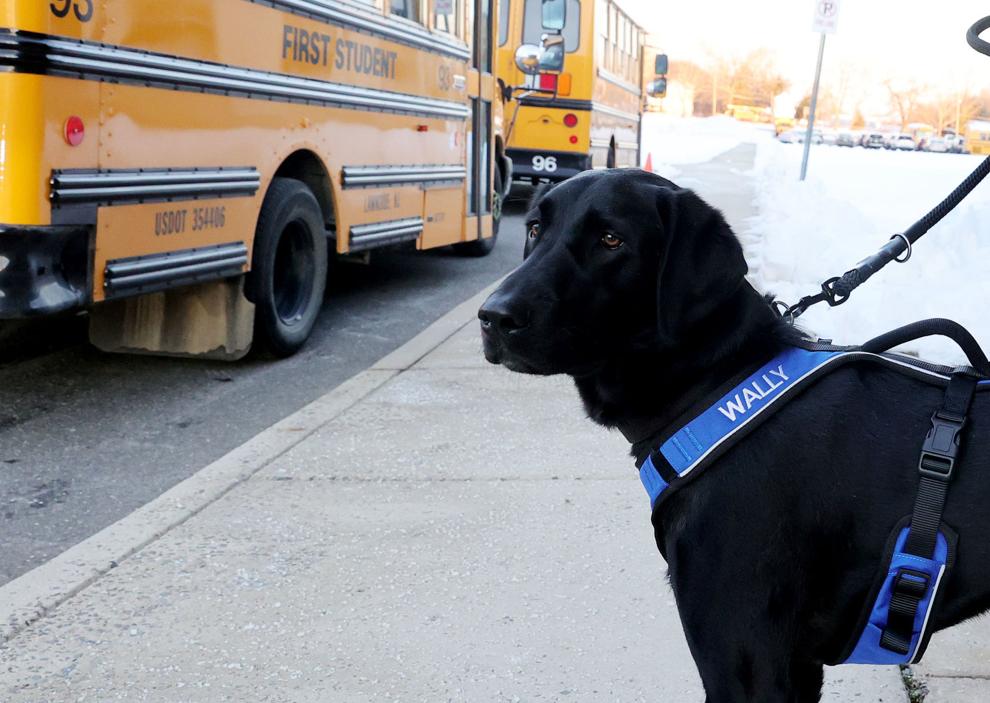 Wally Therapy Dog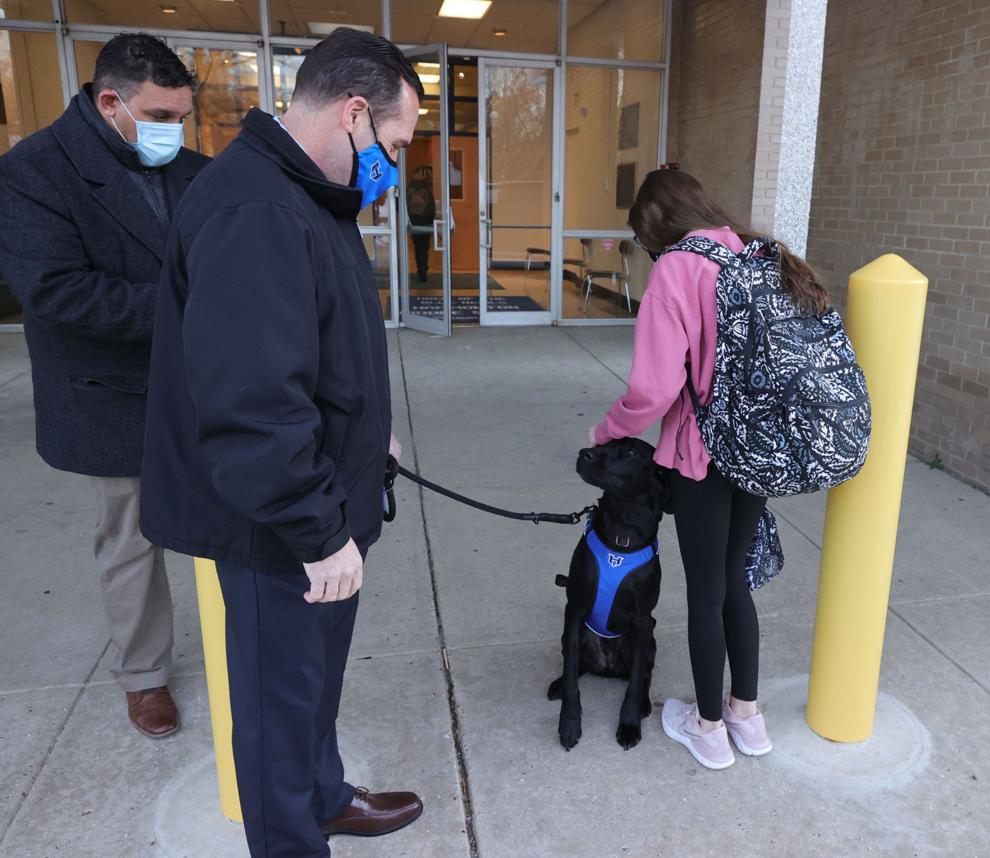 Wally Therapy Dog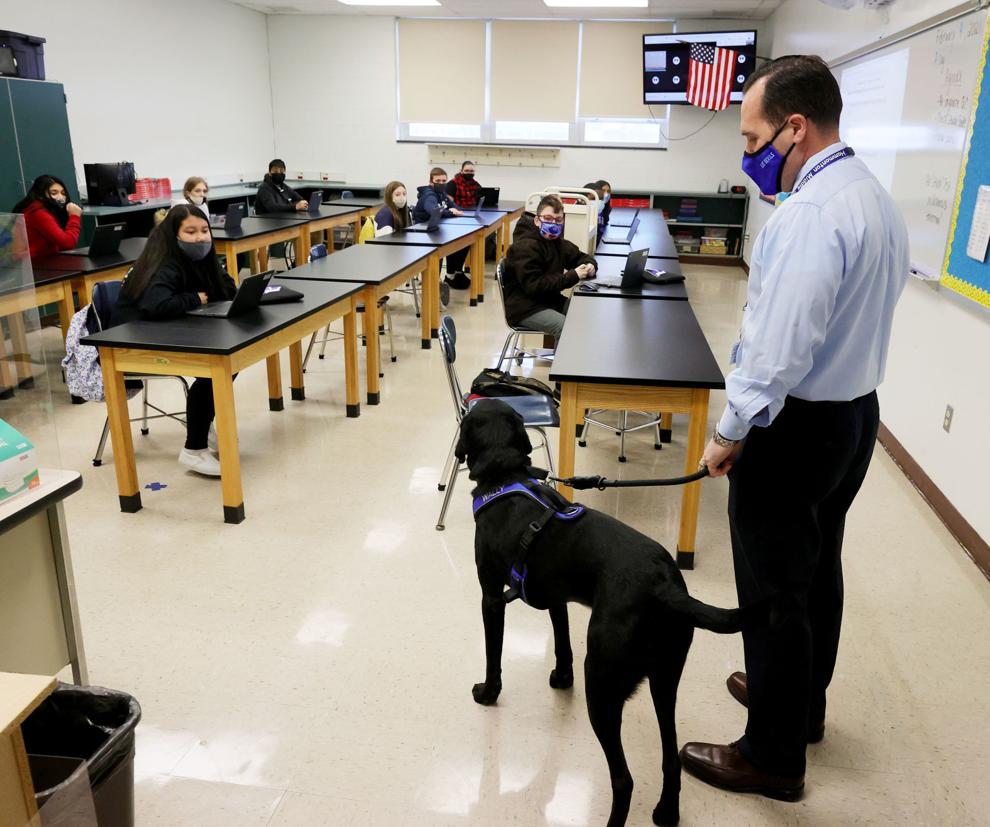 Wally Therapy Dog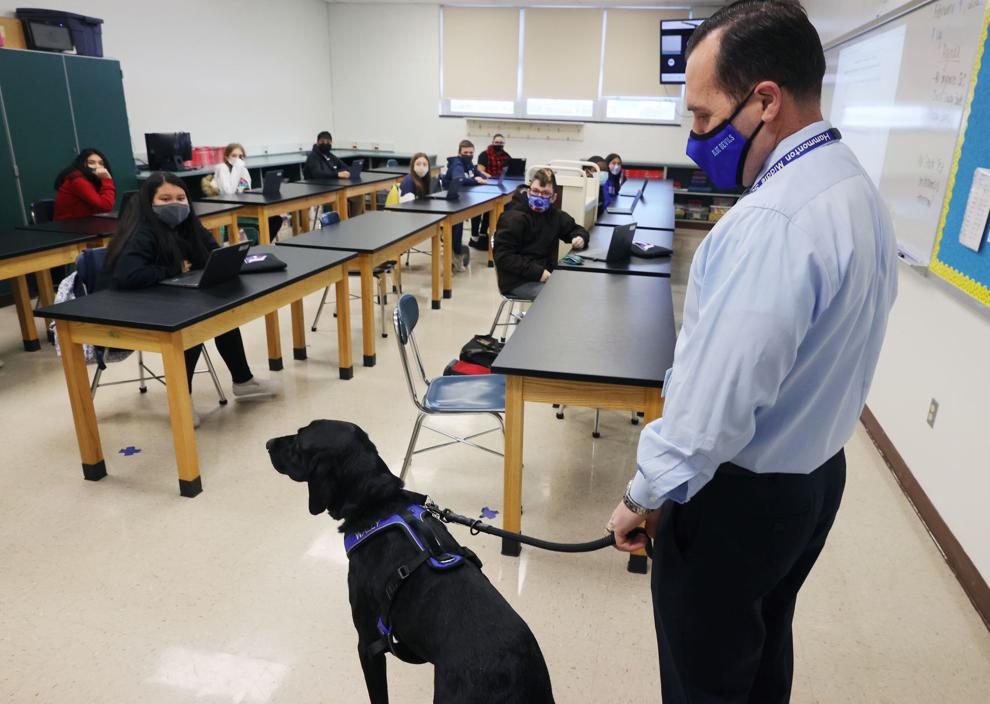 Wally Therapy Dog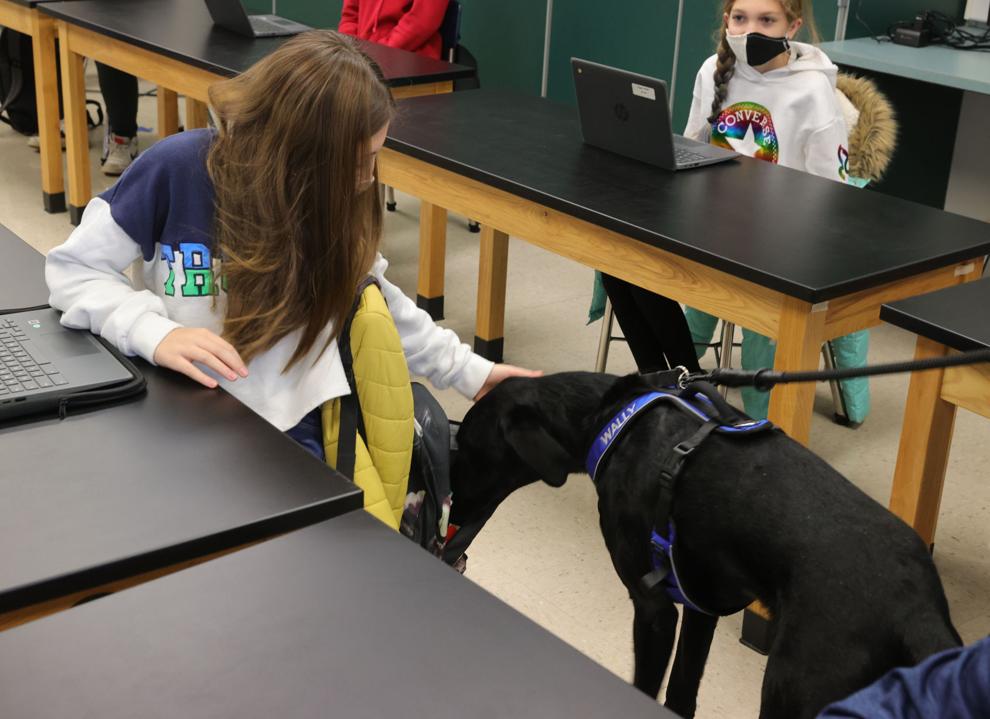 Contact Claire Lowe:
609-272-7251
Twitter @clairelowe