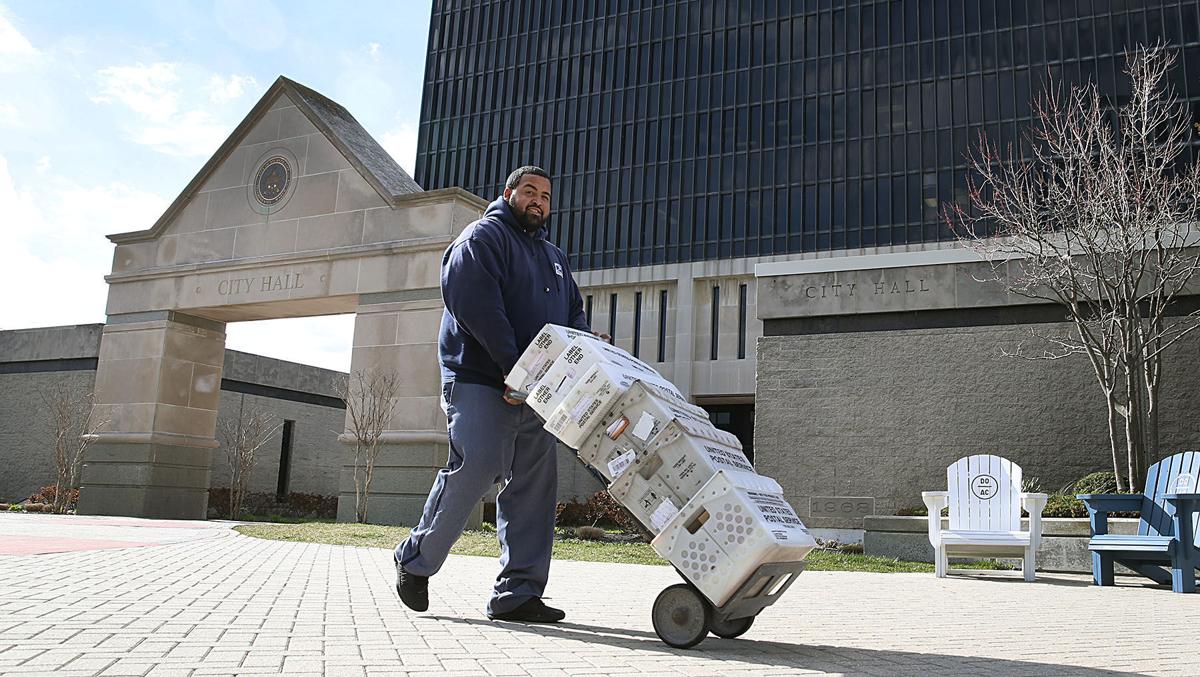 Assemblyman Vince Mazzeo, D-Atlantic, has introduced a bill to extend the state takeover of Atlantic City to nine years instead of five, and to restore civil service status and protections for public employees after the initial five-year period ends at the end of this year.
The city's public employees would also have their rights to arbitration or mediation restored through the Public Employment Relations Commission, Mazzeo said.
Mazzeo introduced A5590 last week to amend the Municipal Stabilization and Recovery Act of 2016. It will be considered Wednesday in the Assembly State and Local Government Committee, which Mazzeo chairs.
"Fire, police and all unions will have a seat at the table now to negotiate the contracts," Mazzeo said.
"We are very happy our Civil Service process and PERC rights back," said PBA Local 24 President Jules Schwenger. "Atlantic City's financial problems had nothing to do with those two issues."
She said negotiations for a new police contract to start in 2022 will probably begin after the summer, and the aim would be to bring Atlantic City police salaries in line with surrounding communities.
"In terms of money, the average officer is down around $12,000, (compared to) 2011," Schwenger said. "We're the lowest paid in Atlantic County. We can't go anywhere but up."
"It absolutely is a step in the right direction," said Atlantic City Fire Department union President John Varallo, of getting civil service and PERC rights back. "It makes everyone have to play by the same set of rules and the same standards."
Atlantic City Mayor Marty Small Sr. could not immediately be reached for comment, but has said in the past he looked forward to continued cooperation with the state and any new arrangement should include funneling to the city some gaming and tourism taxes now sent to the Casino Reinvestment Development Authority.
He'd like to immediately see the 1.5% tax on sports gaming redirected to the city, rather than to the CRDA, for marketing the city, he has said.
Lt. Gov. Sheila Oliver, who oversees the state takeover, has said she believes the state needs another four to five years in Atlantic City to complete its mission, but her office declined comment Monday on the Mazzeo bill.
"We don't comment on pending legislation," a spokesperson said.
Mazzeo said he worked with Gov. Phil Murphy's office, with state Senate President Steve Sweeney, and others on the bill.
When the takeover began in 2016, public service workers such as police officers, firefighters and City Hall employees lost their civil service status, giving the state more power to make changes in staffing.
The takeover was intended to stabilize the city's finances and governing abilities, at a time when increased gaming competition from neighboring states caused several casinos to fail and others to successfully lower their real estate values and thus the taxes they paid.
Casinos successfully appealed their property taxes, and won hundreds of millions of dollars in refunds, forcing the city into unsustainable debt loads.
City officials have also been accused of poor management of city finances for decades when the city's gaming industry was thriving.
"For the past five years, public workers in Atlantic City have coped with demanding workloads, extended hours, and little resources to serve residents, all for lower pay compared to other municipalities in the state," Mazzeo said. "The COVID-19 pandemic exacerbated these issues, as many public employees played critical roles in the city's pandemic response."
Under the MSRA, Mazzeo said, public workers have limited outlets to express their concerns and advocate for change.
"Atlantic City is on a much more solid footing than it was in 2016," Mazzeo said. "It's critical that our police officers, firefighters and essential public workers regain the labor rights and protections they deserve."
The bill also repeals a section of the original bill that allowed the city to use early retirement incentives to improve its financial situation.
Fiscal progress has been made. From 2016 to 2020, the city budget decreased 11.5%, and Small has said the 2021 budget will be down again to under $200 million for the first time in years.
The city employee count has gone from 994 to 889 since 2016, according to Small.
Moody's Investors Service upgraded the city's credit rating two notches in January, to Ba3. That is six notches higher than Atlantic City's lowest rating of Caa3, which it held from April 2016 to November 2018, according to the investment agency.
In November, Standard & Poor's Global Ratings upgraded the city's general obligation bonds and gave a positive outlook to the city's financial performance.
Mazzeo could not estimate what the extra costs to the city might be with the reintroduction of union negotiations.
"It's important for the morale of the fire and police, with the understanding we can't go back to past practices with big increases in contracts," Mazzeo said. "There is only a certain amount of wiggle room for negotiating contracts, but I think it's time to let everybody get back to the table and negotiate. ... We are all in this together."
Contact Michelle Brunetti Post:
609-272-7219
Twitter @MichelleBPost