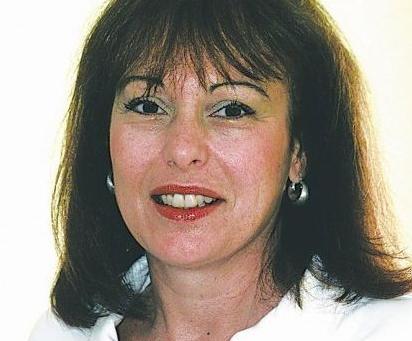 Dear Franny The Shopaholic: I was wondering if you know where I can have a cassette tape transferred to a CD? — Lucille C., Marmora
Dear Lucille: Go to Walmart and get a DigitNow cassette converter for $16.99 and do it yourself. If not, I emailed you quite a few services that will do it for you, but they are much more expensive.
Dear Franny The Shopaholic: Hi! I am looking to replace four outdoor chair cushions, any deals? — Paulette D., Wildwood
Dear Paulette: Starting at $6.99 each, the Christmas Tree Shops have indoor/outdoor cushions advertised. Save an additional $10 off a $50 purchase with the coupon in their circular, which is valid until Feb. 23.
Dear Franny The Shopaholic: I am looking for an old security camera to put outside. I called a security company to see if they would sell me one, but they wanted me to pay for the service each month, which I can't afford. —Arnold
Dear Arnold: Your best bet is a garage or yard sale. Check The Press for them usually starting in Friday's or Saturday's paper. However, I did find a Mock Solar security camera for $19.99 at Walter Drake. Either call 800-525-9291 or online at wdrake.com to purchase it. It states it is weatherproof and because it is solar it never needs batteries.
Dear Franny The Shopaholic: I am searching for a rolling cart, the kind hairdressers have in the shops, with the three open baskets. I went to a beauty shop website, but sooooooo expensive. — Candice L., Egg Harbor
Dear Candice: Get a SALT bath storage cart for $39.99 at Bed Bath & Beyond, and it rolls. If you have their circular it is pictured in it on page 14. On the back of the store's circular is also a coupon for $10 off your purchase of $30, making your cost $29.99. It looks exactly like the open carts at the beauty shops.
• Utz 9-ounce Potato Chips: half price.
• A case of Signature Select spring water: Two for $3. Must buy two cases.
• Fresh Express salad blends or kits: Buy one get one free.
• Speed Stick, Pure Silk or Barbasol shave cream, Colgate toothbrush or paste and Soft Soap: $1 each.
• Maxwell House coffee: $1.49 with your digital coupon. Limit four.
• DeCecco pasta: 99 cents.
• Red Bull: Three for $3 with your digital coupon. Limit four offers.
• Mrs. Paul's seafood: half price.
• Wise 8.25- to 9-ounce potato chips: half price.
• Two pounds of strawberries: $3.99.
• If you like the women's clothing website BostonProper.com use the 25% discount code FRIENDS10CKD4.
• Victor Allen's 80-count Kcups are $19.99 at Christmas Tree Shops, Brown & Brook 24-ounce peanut butter filled pretzels are $3.99. Save an additional $10 off a $50 purchase with the coupon in their circular from Sunday's Press.
• All Clad seven-piece cookware set regularly $629.99 is on sale at Macy's for $299.99. Doubtful if any coupons will work.
• Homeline 105 to 120 fabric softener sheets are 95 cents at Family Dollar with your smart coupon.
• Colgate three-pack toothbrushes are $1 at Dollar Tree.
• TurboTax Deluxe 2019 for one user is on sale at Staples for $39.99.
• Edy's or Dreyer's 1.5-quart ice cream and Planters nuts are both buy-one, get one free at Walgreens.
• Shark, Bissell and Hoover vacuums are 30% off at Big Lots.
• Mens Gildan heavy-blend fleece zipper or pullover hoodies are $9.99 at Boscov's.
• Altoids or Starburst jelly beans are buy-one, get-one free at CVS.
• Get a Target credit card and spend over $25 and get $25 off your charge. Some women's jeans are on sale for $15. Get two pairs for $5 if you open the charge.
Get local news delivered to your inbox!
Subscribe to our Daily Headlines newsletter.