The Press of Atlantic City team and myself will be providing live updates on Elsa. We have full coverage on Thursday night and into Friday morning. Some will be written, some will be on camera, some will be Tweets.
This storm will be a quick hitter, with the rain gone and the winds calming by sunrise Friday. However, rainfall flooding and even a tornado will be the main concerns. 
Follow me on social media for more updates and to chat with me about what you're seeing. Our daily weather newsletter will also send out breaking weather alerts as they come, which is important for this overnight storm. 
11:35 a.m. - National Weather Service Mount Holly is investigation three possible tornados associated with last nights storm. 
NEW: @NWS_MountHolly is looking at 3️⃣ possible #tornadoes in South Jersey today.

- Woodbine (damage to Ocean World Campground)

- Somers Point (by the bridge)

- Tuckerton

I might tag along for the Tuckerton one.

— Joe Martucci (@ACPressMartucci) July 9, 2021
10:15 a.m. - About seven or eight poles snapped near the Somers Point side of the Route 152 Causeway, according to Dan Forshaw, who was at the scene. 
The road is closed to traffic there as of the time of writing. 
9:30 a.m. - As people start their days after the storm, it was likely that damage reports would come in.
The Route 152 bridge between Somers Point and Longport is closed between Bay Avenue and Ocean Drive due to downed telephone poles. Longport Office of Emergency Management Coordinator Bruce Funk confirmed this.
He said that was the only spot he knew of in town with damage. That's also exactly where there was rotating Thursday night.
9:00 a.m. - The remaining tropical storm warnings have been dropped in Burlington, Ocean and Monmouth counties. Only a flood advisories remains for highlight nuisance rainfall flooding in Ocean County. 
So what now? Get ready for sunshine!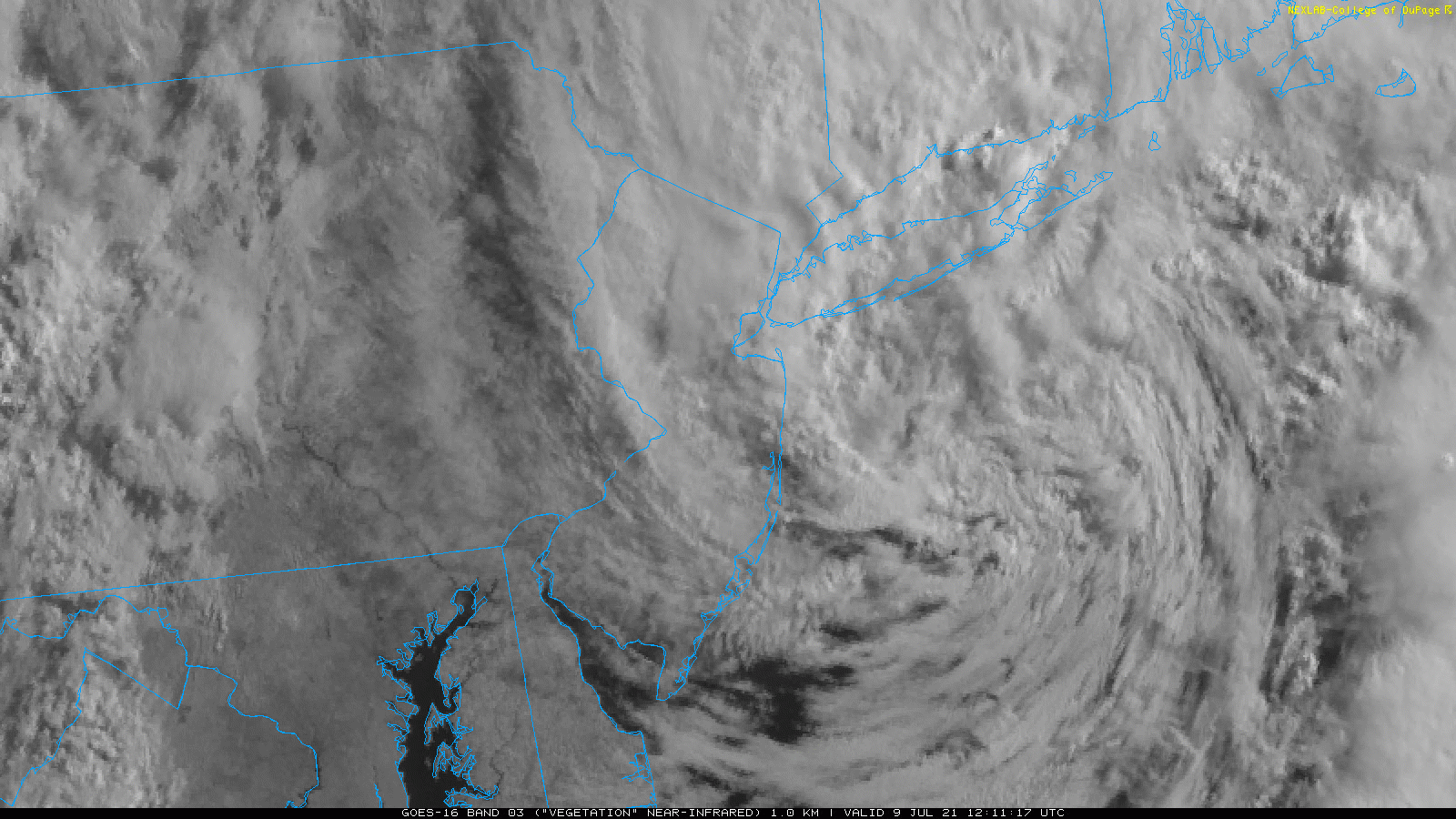 Clouds are breaking apart in Cumberland and Cape May counties and you'll even have a mostly sunny sky for a few hours around noon.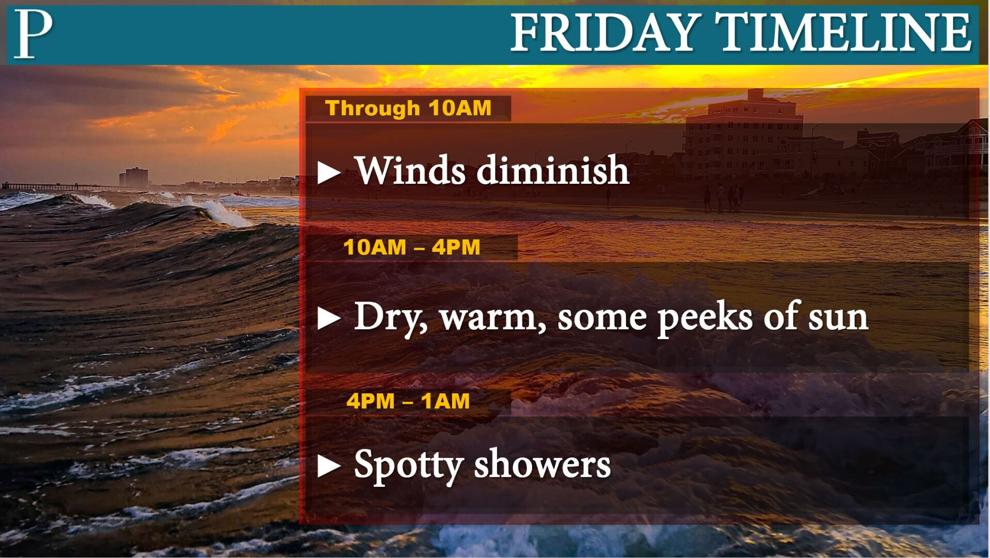 It'll be a nice day to be outside, whether it's to clean up around the house or hit the pool, even the beach. Do beware that there is a high risk for rip currents, though. Don't let the sunshine trick you into thinking Elsa is far gone. 
8:55 a.m. (video update) - For most, Tropical Storm Elsa brought a few hours of heavy rain and wind. For a few though, there was a tornado warning, and gusts as high as 75 mph. With Elsa going into the rearview, I recap the storm and look forward to a mostly dry weekend ahead.
5:45 a.m. - This is interesting, those two tornado warnings were likely tornadoes, according to the National Hurricane Center.
According to their 5 a.m. advisory for Elsa, they comment that the 70+ mph gusts earlier in the day in Beach Haven and Sea Isle City were associated with tornadoes. 
The warning was not in Sea Isle City. However, there was one in the southern portions of Beach Haven. 
4:55 a.m. - We'll need official confirmation from the National Hurricane Center. However, at this time, it does not look like Elsa will make landfall in New Jersey. Rather, it's staying just offshore. 
On Thursday, I explained what would happen with an offshore path - Lighter winds, tornado risk confined to the shore areas, and the heavies rain shifts east. Most of that has come true.
Land wind gusts have largely stayed under 50 mph on land. Two marine sites did report gusts over 70 mph, though, with the New Jersey Weather and Climate Network station in Harvey Cedars clocking in a 75 mph gust. The NWS reports this as a marine thunderstorm gust, though.
7606 Long Beach Blvd. Also received reports of 70+ MPH gusts 4-5 blocks north of that site.

— Harvey Cedars Police Department 🇺🇸 (@HCPolice) July 9, 2021
The rainfall totals will likely total 1.5 to 3.0 inches for most of the area. I mentioned 2 to 4 inches of rain from this given a landfalling storm and less if it was offshore, so that came true.
Call it a wash for the tornado threat. The rotating storms did fizzle out quickly after moving inland of the Garden State Parkway. However, I did believe the threat would be lower given an offshore track. 
4:45 a.m. - As the first hints of light come and Elsa pulls away, you may have damage, especially where the tornado warnings were.
The Press of Atlantic City would use your photos and videos from what happened overnight.
No damage reported at this time. Officers checking the area.

— Harvey Cedars Police Department 🇺🇸 (@HCPolice) July 9, 2021
Two *offshore* wind reporting sites HOWLED in the past 2 hrs.

Beach Haven - 71 mph (bayside) 🌀

Sea Isle City - 79 mph (bayside) 🌀

Side note, a wx station just on the bayshore in Barnegat Light hit tropical storm force sustained winds. It was 39 mph, the weakest it could be.

— Joe Martucci (@ACPressMartucci) July 9, 2021
3:30 a.m. - I'm tracking the potential for tornadoes in the area. A tornado warning was in effect for Atlantic and Cape May counties, but has been dropped. 
3:17 a.m. - The street flooding has been an issue, especially along and east of the Parkway.
A number of you reached out to me about flooding in your neighborhood. Dan Forshaw, of Somers Point, took this video of street flooding in town. 
12:21 a.m. - We've made it to Friday. Friday night will be a little different than now, with just spotty showers and a light breeze.
A flood advisory just went into effect for Atlantic County through 9 a.m. to highlight the risk for nuisance for road, stream and creek flooding. 
0.51 inches of rain has fallen in Folsom. However, take a jog south, and we're at 0.71 in Lower Township, with 0.92 in Fortescue. 
11:40 p.m. - The center of the circulation is over the Chesapeake Bay near the Eastern Shore of Maryland. Given it's northeasterly motion, this is likely going to make landfall in either Cumberland, Cape May or Atlantic counties. 
I took a look at when the last time each county got a landfall from a tropical storm or hurricane. It was pretty interesting. 
11:20 p.m. (video update)- We are entering the second quarter of this storm, which will also bring the most impacts. As of the 11 p.m. update, Tropical Storm Elsa had 50 mph maximum sustained winds, strengthening as it moves up the land on the East Coast.
10:30 p.m. - The first heavy rain band from Elsa is just getting into the Delaware Bayshore. Rain has been added up at a strong rate. Fortescue has 0.46 inches of rain, Millville has 0.32 inches. Rainfall rates at 0.50 to 1.00 inches per hour will be likely as we enter the second quarter of the storm. This is the "quarter" that will have the highest risk of flooding rain, and tornadoes.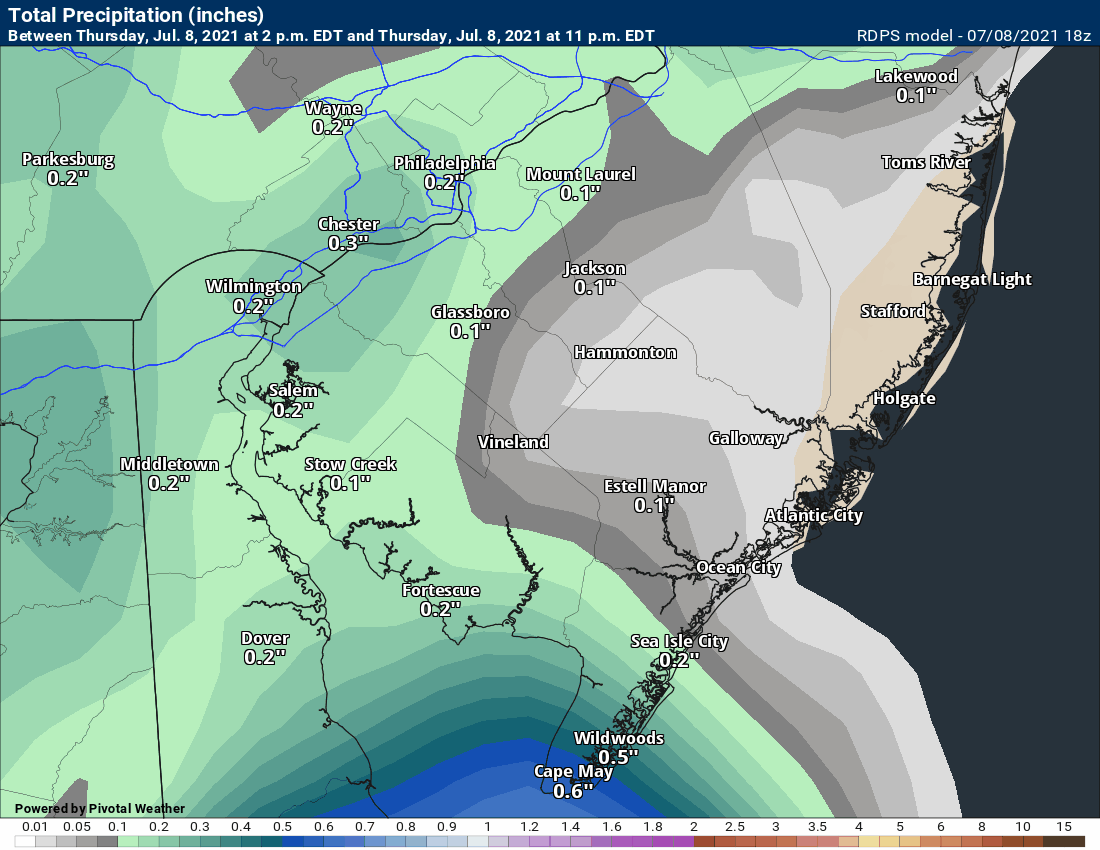 Flood advisories are out for Cape May and Cumberland counties through 6 a.m. by the National Weather Service. What they're saying, and I agree, is that streams, creeks and roads will have some (but not a lot) of flooding problems into the night as the rain gets heavier. 
7:30 p.m. - The outermost rain bands from Elsa have move in about two hours faster than expected, raining along the Delaware Bayshore around 7 p.m., instead of 9 p.m.
Does this impact the rest of the forecast much? Not really. The heaviest rain still won't arrive until around 9 p.m. The worst impacts will be 11 p.m. to 3 a.m. After 3 a.m. rain leaves from south to north, ending everywhere near dawn, at 6 a.m.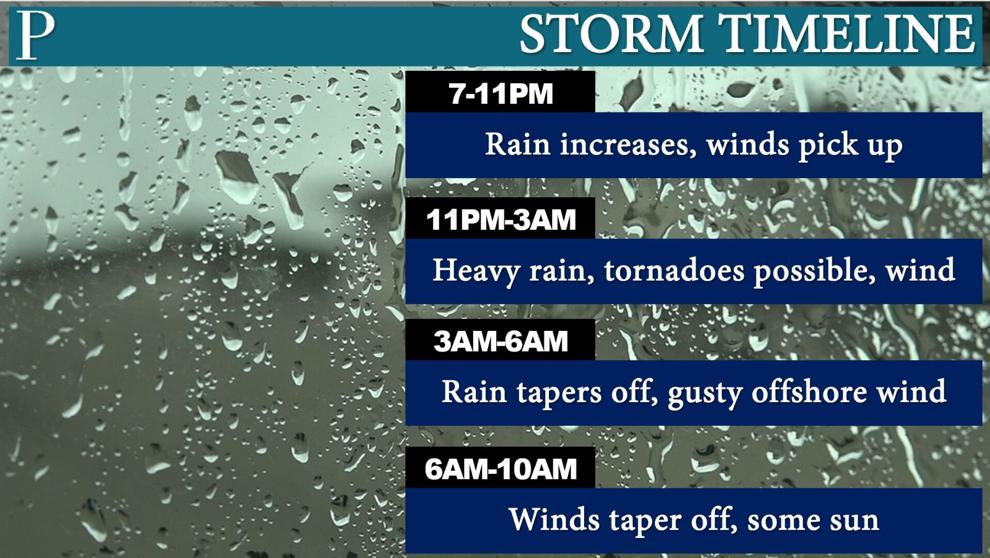 6:20 p.m.: Harvey Cedars says they are prepared and used to tropical storms coming through the Long Beach Island town. Robert Burnaford, Chief of Police, speaks to The Press of Atlantic City before the storm arrives.