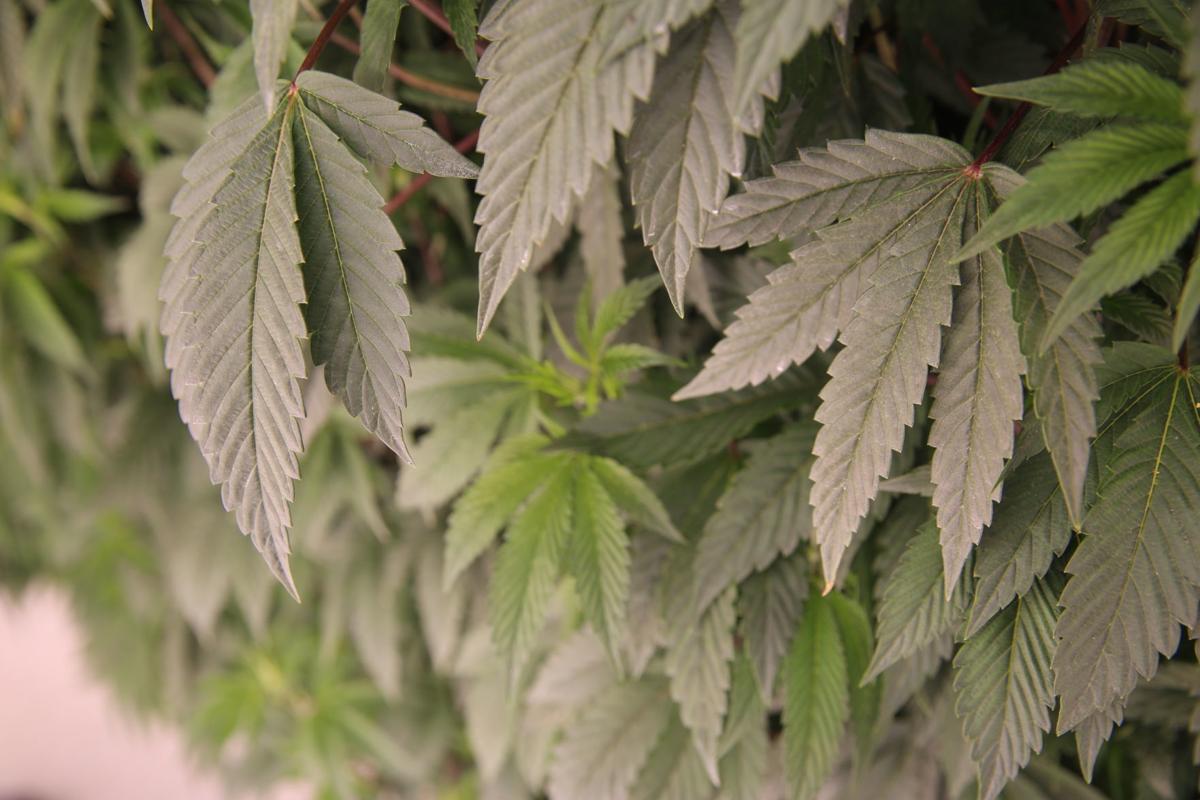 LINWOOD — City Council introduced an ordinance July 14 that, if passed after a public hearing Aug. 11, would prohibit the retail sale of all cannabis products within city borders.
The ordinance would also prohibit the use of marijuana anywhere in the city except an individual's private residence. The move to ban cannabis-related businesses was done to get ahead of the state-imposed deadline of Aug. 21 for municipalities to take a stand on cannabis sales in their town after the state legalized its use in February.
Last November, 67% of Linwood residents voted to approve the use of recreational marijuana, a fact City Councilman Matt Levinson acknowledged.
"But they did not approve the sale of it in their own backyard," he said.
A committee of City Council members — June Byrnes, Levinson and Todd Michael — met with residents in a town hall setting to discuss the state plan for cannabis-related businesses June 29.
Four residents spoke in favor of permitting cannabis retail sales in Linwood, and one resident suggested the city ban the sales.
At issue is not just the sale of cannabis products but the 2% tax the city would be able to impose on all retail sales.
Jill Ojserkis, who spoke in favor of permitting sales in the city, said: "Many of us will never agree that adult-use marijuana should have been approved. However, we can all agree that using legal means to reduce the taxes which we pay is good.
"Marijuana will be delivered in Linwood regardless of whether it can be sold here, and it will be a short drive to other local towns which will permit sales," Ojserkis said.
One such town could be neighboring Northfield, which has introduced separate ordinances allowing for and banning retail marijuana sales, saying it needs more information from the state.
Two Atlantic County municipalities took steps Thursday toward allowing cannabis businesses t…
Ojserkis added that the increased use of marijuana may increase law enforcement costs and will create a need for drug resource officers. The tax could help offset or eliminate those costs.
Levinson said the city's actions banning marijuana now will allow it to "opt back in" and allow sales and use if it decides to later.
"But if we do nothing, then our status is frozen for five years," Levinson said.
Another hurdle in Linwood is where a cannabis retail store would be permitted. A buffer zone of 1,000 feet from any school, park and the bike path severely impacts the areas where the location of a retail operation is possible.
According to city Engineer Jan Heller, the only area where a possible retail location could be established in Linwood is a small area along New Road from Central Avenue to the Northfield border. That includes Central Square Shopping Center.
WEST CAPE MAY — Supporters of a proposal to allow cannabis to be grown and sold in town cite…
"While more people spoke in favor of permitting cannabis sales in Linwood, I received many, many emails from residents saying they were not in favor of it," Levinson said. "Every single day we are trying to find ways to increase revenue in the city. ... With all our school buildings and the bike path, it is not something that we are comfortable with right now."
Levinson added, "This is not over, but we should not be pushed to make a decision if there is not an appropriate avenue for Linwood to move forward."
The councilman said the vote was unanimous but that members are open to continuing to listen to what the residents have to say.
"While more people spoke in favor of permitting cannabis sales in Linwood, I received many, many emails from residents saying they were not in favor of it."

Matt Levinson, Linwood councilman