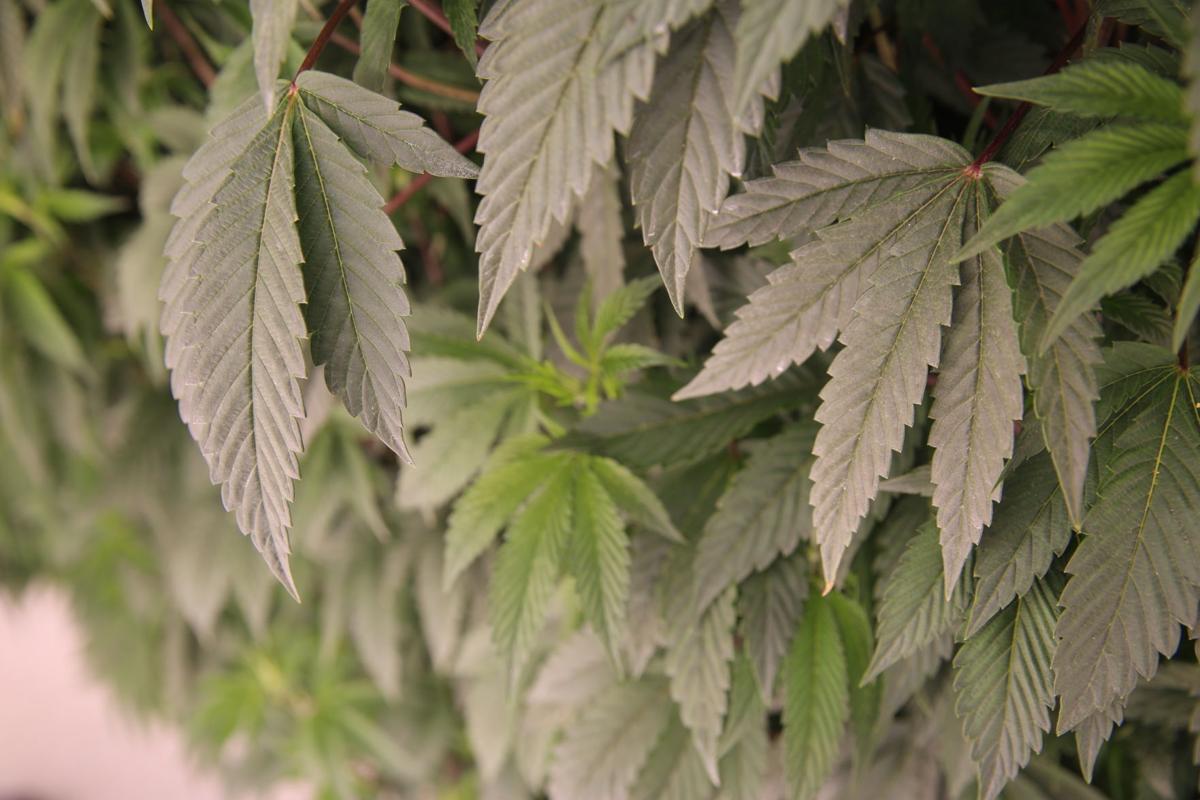 New Jersey voters intend to approve legalizing marijuana on Election Day by a ratio of 2 to 1, according to a poll released Friday by Fairleigh Dickinson University.
A question on the Nov. 3 ballot asks voters: "Do you approve amending the Constitution to legalize a controlled form of marijuana called 'cannabis'?"
Sixty-one percent of likely voters said they would vote or have already voted yes. About 29% said they will or have already voted no.
The measure would allow adults 21 and over to use cannabis recreationally and permit the Garden State to set up a regulated market for the drug. New Jersey already has a medical marijuana program.
If adopted, it's unlikely that marijuana will be available for sale any time soon. State legislators still will have to write regulations to govern the cannabis market, a process that could take up to two years.
ATLANTIC CITY — A city man wanted for threatening to kill a woman was arrested Thursday afte…
The survey was conducted by live callers on both landlines and cellphones from Sept. 30 through Oct. 5 by Braun Research Inc., which randomly sampled 582 likely voters. The poll has a margin of error of plus or minus 4.6%.
Democrats are the biggest proponents of legalization with 71% of those surveyed giving it their support. Republicans gave the measure more tepid backing — 52% are for it, with 40% against.
Gov. Phil Murphy ran on a platform that included legalization.
Leading the opposition is a group called Don't Let NJ Go to Pot.
"We're against the measure. The biggest reason is that when you legalize it it will become more available to underage users," said Greg Edwards, executive director of Don't Let NJ Go to Pot. "Kids using marijuana with a high potency THC content are more prone to develop serious mental illness, schizophrenia and emotional disorders."
ATLANTIC CITY — Election Day is officially Nov. 3, but registered voters have already starte…
Edwards also worries about marijuana-intoxicated drivers.
A spokesperson for NORML, the National Organization for the Reform of Marijuana Laws, disputes those claims.
"The fears that have been put out about legalization before ballot amendments have not turned out to be true. That includes concerns about traffic safety and youth involvement," said NORML's Chris Goldstein. There has been no significant increase in either. There's actually been a decrease in use by youth following legalization. Those points are the crux of the Reefer Madness argument."
Industry experts say marijuana in New Jersey could become a $2 billion market by 2024 and generate about $126 million in tax revenue annually.
Previous polls of New Jersey voters on the issue have been conducted by groups associated with the marijuana industry such as NORML or law firms that represent cannabis businesses. Fairleigh Dickinson's is notable for its lack of industry ties.
ATLANTIC CITY — Police arrested a city man and a Camden County man and recovered heroin, mar…
"Public opinion on this issue has evolved considerably," said Krista Jenkins, poll director and professor of politics and government at Fairleigh Dickinson in Madison, Morris County. "It's a pretty big jump."
"Just a few years ago, in 2018, we asked about recreational marijuana legalization and found support that was well beneath a majority, let alone anything that approached the support we're seeing today," she said. "Back then, 42% supported what is being proposed today. The legislative maneuver to give voters the say looks like it will wind up with a decisive pro-pot outcome."