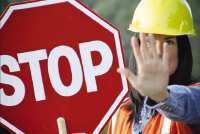 EGG HARBOR TOWNSHIP — A small moving lane closure will be in effect from 7 a.m. to 3:30 p.m. Wednesday on Ocean Heights Avenue between Mill Road and Leap Street, weather permitting, for county milling and paving work, Atlantic County said Tuesday.
Motorists may experience minor delays and should plan travel time accordingly or seek an alternate route, the county said in a news release.
For a complete list of traffic advisories on or impacting county roads, visit aclink.org.
Lakes Creek Wetlands Mitigation Bank in EHT
Tuesday August 9 2016 The Lakes Creek Wetlands Mitigation Bank in EHT is the only wetlands mitigation bank run by a government entity in the tri-state area. The man-made tidal and freshwater/brackish wetlands, is used to offset wetlands disturbance by county road and bridge projects. (The Press of Atlantic City / Ben Fogletto)