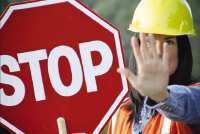 EGG HARBOR CITY — Lane closings are expected this week on the White Horse Pike to accommodate roadwork, the state Department of Transportation said Friday.
Beginning at 7 a.m. Monday, contractor South State Inc. is scheduled to close both eastbound lanes on the pike between Garden Alley and Antwerp Avenue, the DOT said in a news release. Eastbound traffic will be shifted to the westbound side of the road, with at least one lane of traffic maintained in each direction at all times. These closures will allow the contractor to complete drainage and utility work. The traffic pattern will remain in place for several months.
In addition, one eastbound lane of the pike is scheduled to be closed between Antwerp and Bremen avenues to allow the contractor to complete curb and sidewalk repairs, the DOT said. One lane of eastbound traffic will be maintained, and both westbound lanes will remain open.
As the project progresses, overnight construction may be required between 8 p.m. and 6 a.m. Monday through Friday.
The $33 million, federally funded project will rehabilitate about 14 miles of the pike between Elwood Road in Mullica Township and Haddon Avenue in Absecon. Several traffic signals will be replaced within the project limits, and drainage improvements will be made at various locations. Additionally, the project will reconstruct existing curbs, sidewalks and provide for Americans with Disabilities Act-compliant curb ramps at intersections. The project is anticipated to be complete by fall 2021.
The timing of the work is subject to change due to weather or other factors. For more information, visit 511nj.org.