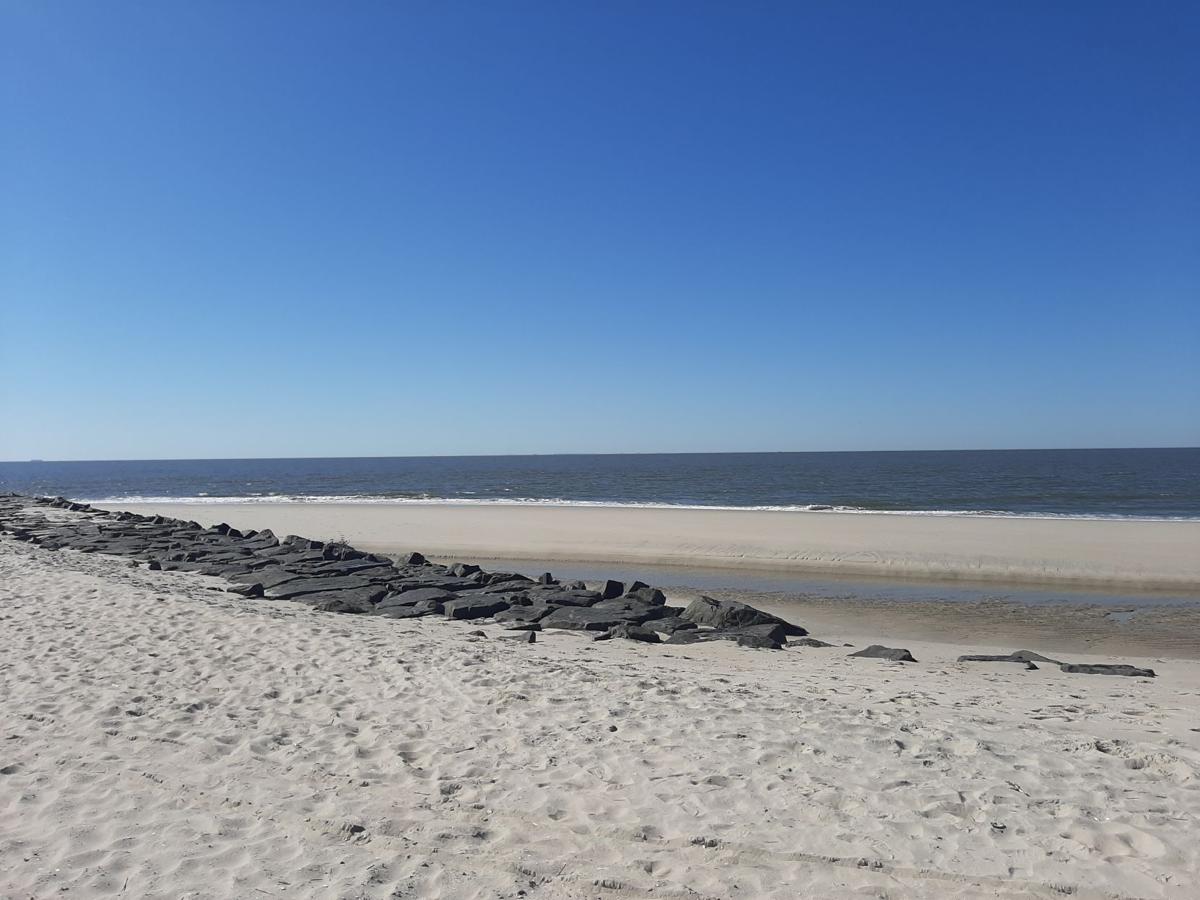 After the likely first widespread frost of the season Sunday, temperatures will rebound nicely during the afternoon.
Temperatures will continue to rebound into the week, with 60s turning to 70s, all with dry weather.
That first widespread frost greets our Sunday morning. Hope your plants didn't sustain any damage and you're able to keep them going in the days to come.
The combination of a calm wind, low dew points and a clear sky allowed for rapidly falling temperatures on the mainland.
The shore, and Cape May County, were saved by warmer water surrounding them.
While you'll need the layers to start the morning, you can drop them for the afternoon. With sunshine and a southeasterly wind, we'll be warmer Sunday than we were Saturday.
High temperatures will rise into the upper 60s, spot-on seasonable for this time of year. With fall foliage conditions peaking in the far northern part of the state, it could be a good day for a long drive.
Oct. 16 Update: The New Jersey Forest Service issued its weekly, fall foliage update Friday.…
Like Saturday, though, there will be a round of coastal flooding during the morning high tide. The king tide, the highest astronomically occurring tide of the year, will be here. Even a gentle onshore wind like what we'll have Sunday will push us into minor flood stage for one to two hours. If you flooded Saturday, you'll see water again Sunday, though it shouldn't be more widespread than that.
With a southeast wind, Sunday evening will be warmer. We'll slide into the 60s and 50s during the evening, comfortable enough to leave the windows open. Morning lows will be in the upper 40s for most of the mainland, with mid-50s at the shore.
Monday will be a rinse, wash and repeat from Sunday. We'll have plenty of sunshine, seasonable, mid-October air, but a round of minor stage coastal flooding, too. Highs will top out in the upper 60s, and only the usual spots will see coastal flooding.
Cover your plants, or take them in Saturday night. The first widespread frost of the season …
Southeast winds will continue to blow in more mild air Monday night. Morning lows will be in the 50s everywhere. Even though summer is over, it still feels like it has a fingertip on the region when you have nights like this.
The week ahead will be similar. Storm systems bringing rain, or really even clouds, will be a problem this week. Tuesday, Wednesday and Thursday each have a low-pressure system from the Pacific Northwest that moves into the Great Lakes states but then makes a turn into Canada. We look upstairs to the answer, which features a large ridge of high pressure sitting over the Northeastern coast. This is translating into surface high pressures in the Northeast, which will shunt these systems to the north.
Plenty of T-shirt weather days will be present. Expect inland 70s from Tuesday through Friday. I may even be underdoing these numbers.
We could pop a few 80s near Hammonton or Upper Deerfield. The shore will be a bit cooler, but just as comfortable.
Accept change
On average, Atlantic City experiences about two dozen coastal flooding events a year, a six fold increase above the 1950s and 1960s yearly average. Sea level rise, sinking land and changing land use all contribute to the reality of increasing water on roads and properties.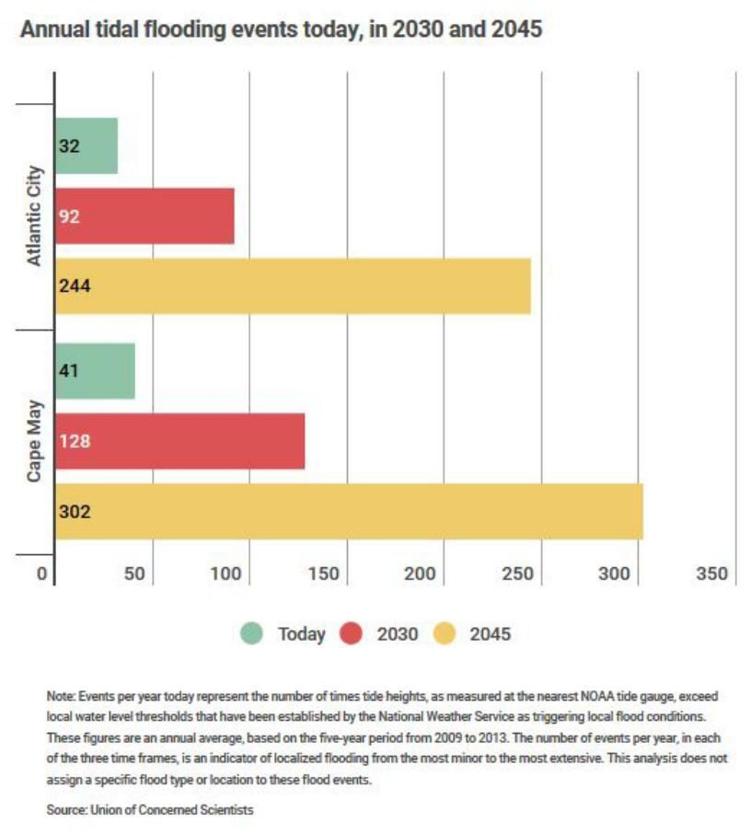 The Press' Weather Center section on sea level rise has a multitude of resources on the facts of coastal flooding and what is being done to mitigate the risk. 
Know your FEMA flood zone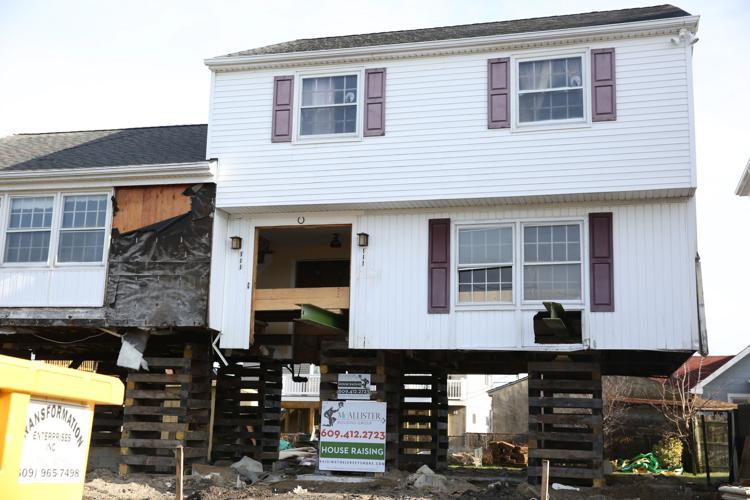 Understand your flood risk
ClimateCentral, a non-profit agency in Princeton, New Jersey, has a Surging Seas Risk Finder tool that allows you to see when coastal flooding creeps onto your block.
Consider flood insurance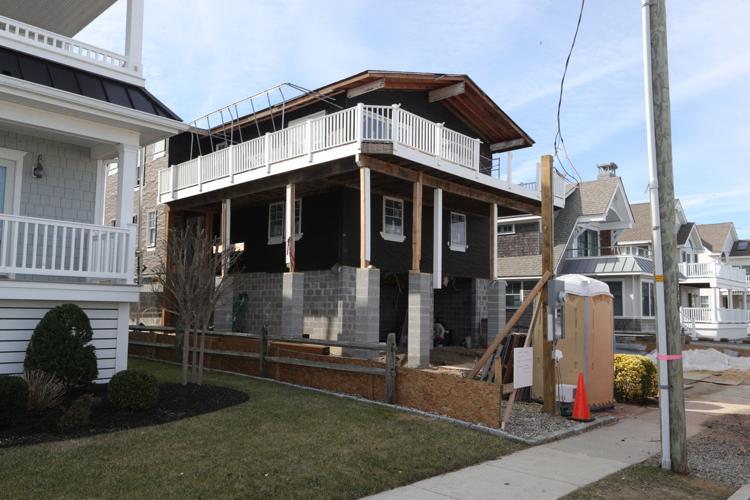 More than likely, your town already offers a discount on flood insurance through the Community Rating System. Towns that enact certain measures accrue points that allow up to a 45 percent discount on rates. Levels range from 10 to 1, with 1 giving the best deals. 
You can find more about flood insurance here. 
Prepare yourself
Bookmark www.pressofac.com/weather to learn about coastal flood advisories, watches and warnings. Videos and articles are posted as needed. 
The Press' WeatherCenter is the encyclopedia of South Jersey weather. Information on evacuations, emergency plans and more can be found here. 
Prepare your home
With coastal flooding a reality that will only increase in the coming decades, mitigation is key to enjoying the shore and your home. 
FEMA offers a tip sheet for homeowners on coastal flooding, including options you can take, as well as protective measures. 
Follow building regulations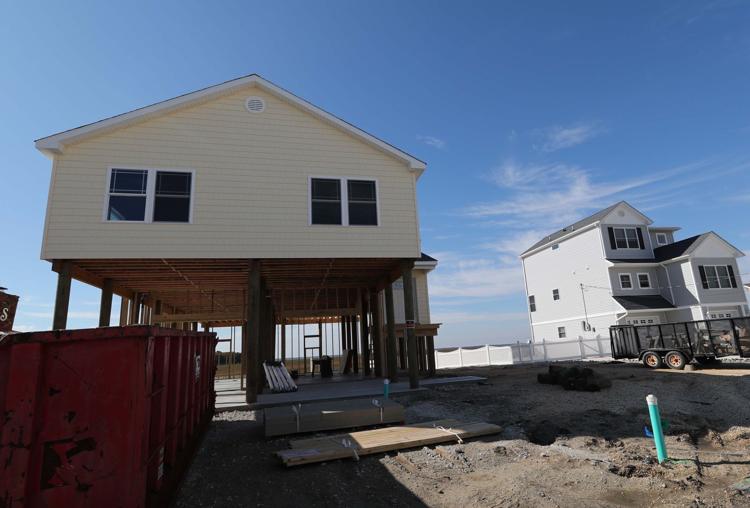 Let the rain sink in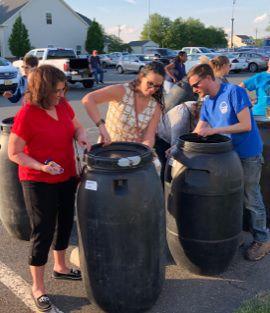 Collecting rainwater, reducing fertilizer and creating habitats for pollinators all lead to a home that increases its positive environmental impact. You can "build a better yard" through JerseyYards.org interactive map.
Be a good neighbor
Not only is mitigating the flood risk at your home beneficial for your property, but it pays dividends to the neighbors around you. The NJDEP offers "Whole-Community Coastal Climate Resilience Planning" to improve the practice of coastal resilience planning. 
Get involved
The Press' Events Calendar will list South Jersey community events to reduce your environmental impact. Annual events like the August Dowbeach Community Meeting in Ventnor and the Atlantic County Utilities Authority Earth Day festival give you the opportunity to speak to trusted officials and experts about mitigating flood risk. 
The Coastal Restoration Toolkit, part of Restore America's Estuaries, gives you the resources and information needed to spawn your own event in South Jersey.  
Get local news delivered to your inbox!
Subscribe to our Daily Headlines newsletter.