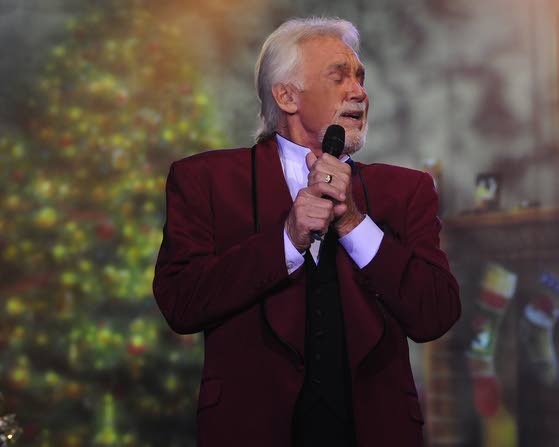 ATLANTIC CITY — Country singer Kenny Rogers showed his hand on Saturday night. The Gambler was genuinely excited when Mayor Lorenzo Langford handed him the key to the city.
"Thank you very much. I appreciate this. I will take it and put it in my trophy case," Rogers told Langford.
What is it about getting a key to the city?
Langford said he's received similar reactions from the likes of Stevie Wonder, Lionel Richie and Paul McCartney. Rogers has won Grammy Awards, American Music Awards and accolades from the Country Music Association. He has sold 165 million records during a 52-year career that began with The First Edition and continued Saturday night with a performance at the Trump Taj Mahal Casino Resort. He has starred in movies. Yet a key to the city was something special.
"I have 12 of them. This is a very special thing," Rogers said.
Some may think awarding a key is simply a public relations thing. Langford is one of the more prolific key-givers, one in a long line in Atlantic City. Langford admits public relations is part of it.
"It's to establish goodwill and make people feel good about Atlantic City," Langford said.
But there are other reasons. Linwood gave a key to a councilman for his service. Millville has given several to people who boosted the town through public-improvement projects. Sea Isle City Mayor Len Desiderio once gave several of them to teenagers who bicycled in from Los Angeles. The mayor of Saratoga, N.Y. used to give keys made of oatmeal to racehorses. Perhaps the worst key ever awarded was the one Detroit gave one to Iraqi strongman Saddam Hussein back in 1980.
The key to the city goes back to medieval times when towns were protected with high stone walls and massive gates. People were not allowed into these fortified towns at will, unless, of course, they were so special they got a key to the city.
Langford, a music lover, has used them to award musicians who have longevity, have crossed genres — Rogers went from pop to country — or in some cases have a special link to Atlantic City. Jazz drummer Harvey Mason was from here.
"He was a friend and neighbor of mine. I thought it was fitting to bestow one," Landford said.
Lionel Richie also had special significance. As an 11-year-old girl in 1971, Langford's wife, Nynell, was an opening act for Richie when he was with The Commodores. When he gave Richie the key the singer remembered the cute little girl with the mole and the dimples.
"It was her," said Langford.
Richie also met the criteria of having longevity and crossing genres from rhythm and blues to pop.
Paul McCarthy got one because of The Beatles played Atlantic City when Langford was a boy. Donna Summer got a key because she was on top of her genre, disco. They have also gone to Earth, Wind and Fire, Chicago, Frankie Beverly, and pop singer Ashanti (Nynell's goddaughter). The decision is usually triggered by a performance here at the casinos.
"When I see an ad or see a billboard on who's coming I tell my aide. I don't do it for everybody. You have to earn it," Landford said.
Sometimes he goes beyond music. Langford has given keys to boxer Leavander Johnson and boxing promoter Don King. He once gave a key to the tourism minister of the Republic of Mauritus, H.E. Nandcoomar Bodha.
There is one final irony. In 2002 Langford himself was presented a key to the city. Michael Doyle, playing Atlantic City founder Dr. Jonathan Pitney, presented it to him as the "long-lost key to the city." Since that time some more keys have been found, and they've been used to promote the town and even to make superstars just a bit starry-eyed.