WILDWOOD — Justin Roper, sitting behind his long table in front of the DJ booth, sat and watched Saturday as thousands of dollars exchanged hands.
That's normal when attending a sneaker convention, he said. Roper, 36, organizer of the Jus Nice Sneaker Convention, brought his event back to Wildwood, where he grew up. The event, which hits up Tri-State Area hotspots, began in Wildwood in 2015 and has been coming back to the Wildwoods Convention Center every year, with the exception of last year because of the COVID-19 pandemic.
"It feels great, man," said Roper, who was sporting a pair of yellow, purple and white Nike LeBron 7 Media Day shoes that debuted in 2018 when basketball star LeBron James signed with the Los Angeles Lakers, Roper's favorite team.
Roper described Saturday as "a bunch of sneaker heads doing what they love doing."
There were about 50 vendor tables set up in one of the smaller convention rooms at the center. Popular brands like Nike, Reebok and Adidas were on display.
People chased limited releases and collaborations with their favorite athletes and celebrities. Roper said rapper sneaker collaborations have become so popular they are surpassing those of basketball stars like James, Michael Jordan and Stephen Curry.
Unbreakable Kicks, a YouTube channel with more than 207,000 subscribers, was planning to attend the convention, Roper said.
Roper said it isn't uncommon to see sneaker enthusiasts dropping not just hundreds but thousands of dollars at shoe conventions. Crisp $20, $50 and $100 bills were being passed around at vendor tables with ease, and many walked away with half a dozen or more boxes of sneakers.
Some collect, while others participate in the "heat," as Roper described it. That's what he does. His shoe collection may only have about 50 pairs, but he will buy multiples of a general release, sell them and use that money to get the higher-end pairs he's been coveting.
Brandon Gutierrez is a 20-year-old sneaker enthusiast with a budding shoe empire. The Albany, New York, resident has four A Sneaker City stores — New York locations in Albany, Queens and one opening Aug. 28 in Manhattan, and another in Holyoke, Massachusetts.
Gutierrez paid the $150 vendor fee to buy a table just so he could store the eight dozen or so pairs of sneakers he had already purchased by early afternoon to sell in his stores. He said he planned to spend about $50,000 to $60,000 on Saturday.
"I have made some fantastic relationships, people I would really consider my friends, all just based through sneakers," Gutierrez said. "Yes, they are business relationships, but there have definitely been some long-term friendships for years to come."
Gutierrez was there for business Saturday. But he did say he was looking for one pair of sneakers he knows he would have to pay at least $3,000 on the secondhand market to obtain — the Jordan 1 Travis Scott Fragment that dropped Thursday.
"The retail on those was only about $200, so if you got them it was like hitting the lottery," he said.
One of the tables Gutierrez hit up belonged to Connor Kitzmiller, 19, of Levittown, Pennsylvania. Gutierrez got done spending at least $1,000 on a couple dozen boxes of shoes from Kitzmiller, who was happy to now have some extra spending money in his wallet so he could walk around and do some personal shopping of his own.
"There hasn't been anything like this since the pandemic," said Kitzmiller, who has been buying and selling shoes for five years. "A lot of the sneaker conventions fell off. ... This is the one to be at. This is the one to sell to."
Kitzmiller said it isn't just business that goes on at these conventions. There are relationships being formed, as enthusiasts become friends, trade tips and look forward to getting together again in the next city.
"But obviously turning over the money is the best part," he said. "Selling your stuff is cool, but the connections you make here is honestly the biggest thing."
That's why Roper loves doing this so much.
"We have so many people who come who are wanting to come to a convention bad," he said. "Any event that pops up, they're definitely coming. It's just dope."
GALLERY: Jus Nice Sneaker Convention in Wildwood
Jus Nice Sneaker Convention in Wildwood5439.JPG
Jus Nice Sneaker Convention in Wildwood5414.JPG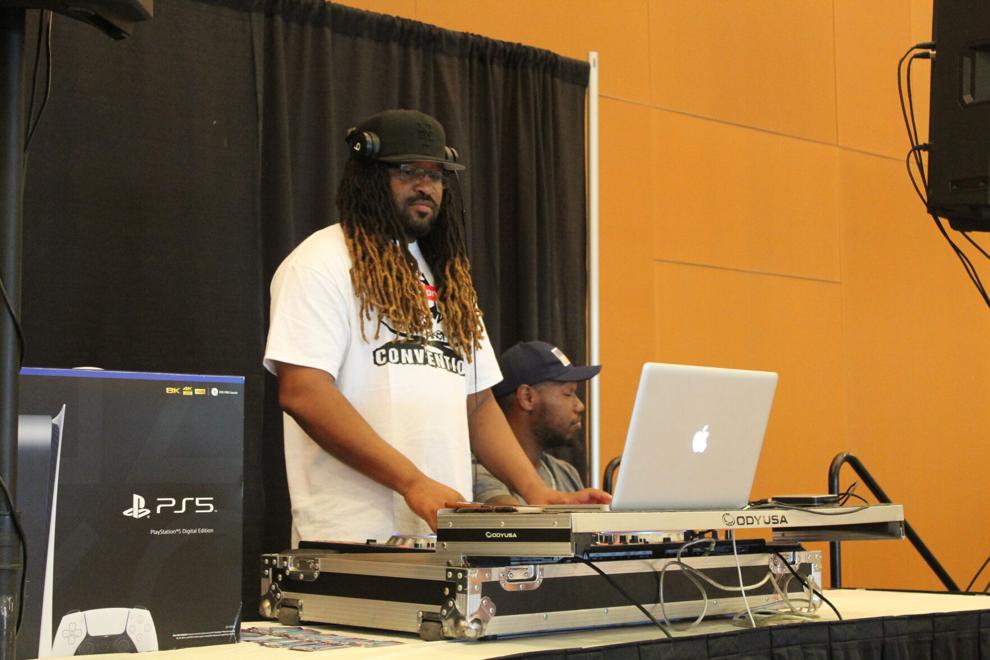 Jus Nice Sneaker Convention in Wildwood5416.JPG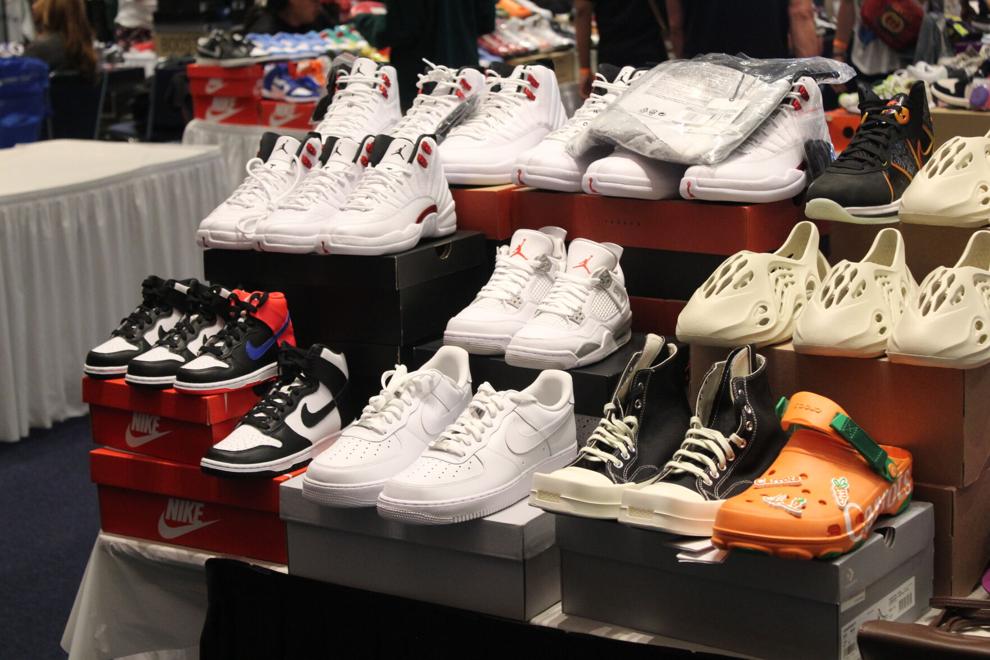 Jus Nice Sneaker Convention in Wildwood5424.JPG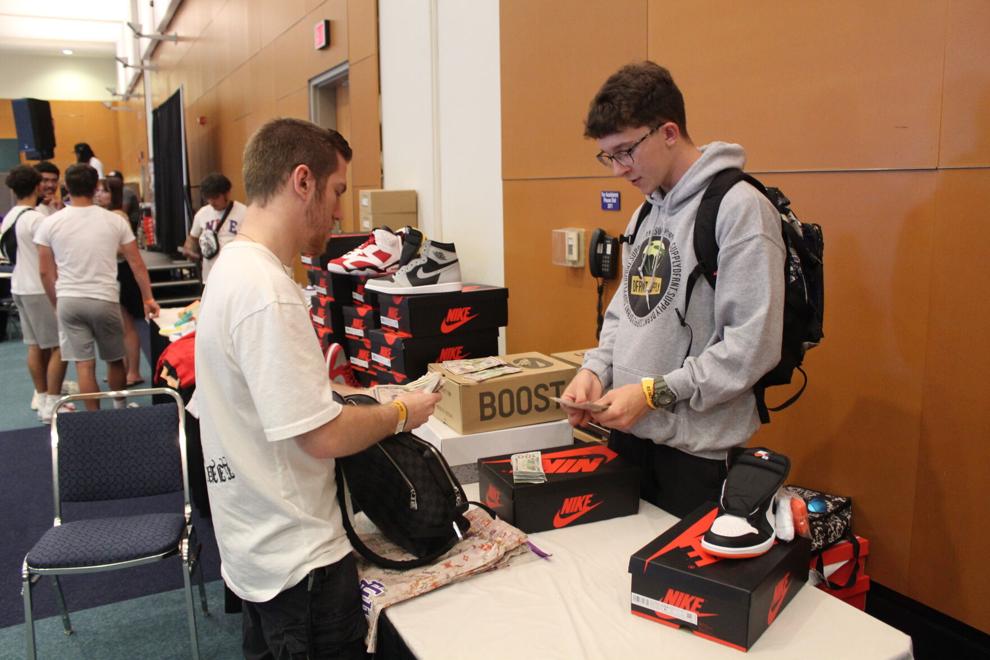 Jus Nice Sneaker Convention in Wildwood5431.JPG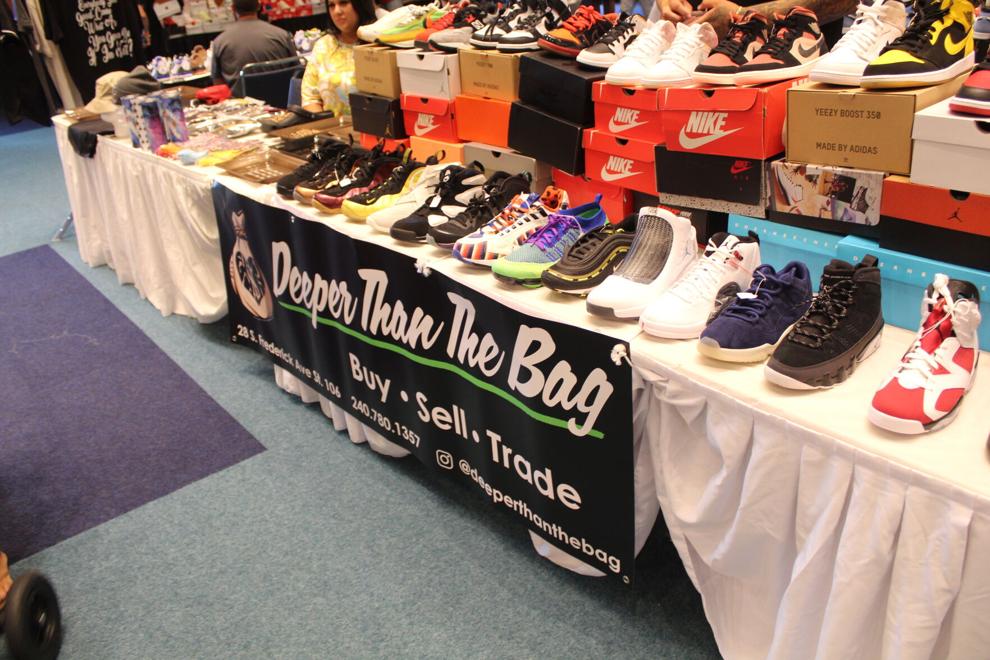 Jus Nice Sneaker Convention in Wildwood5432.JPG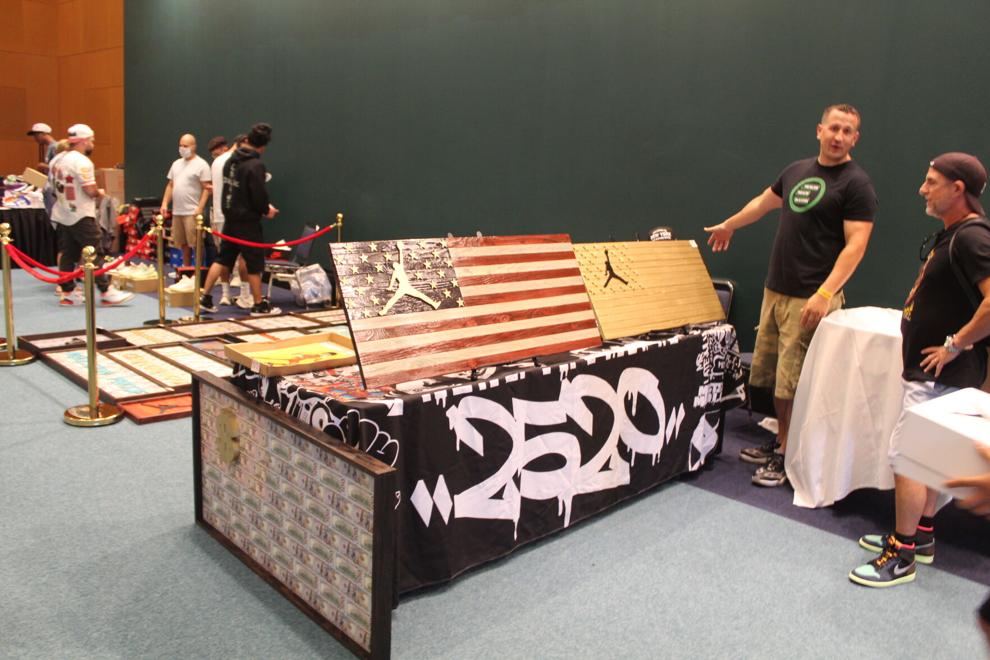 Jus Nice Sneaker Convention in Wildwood5434.JPG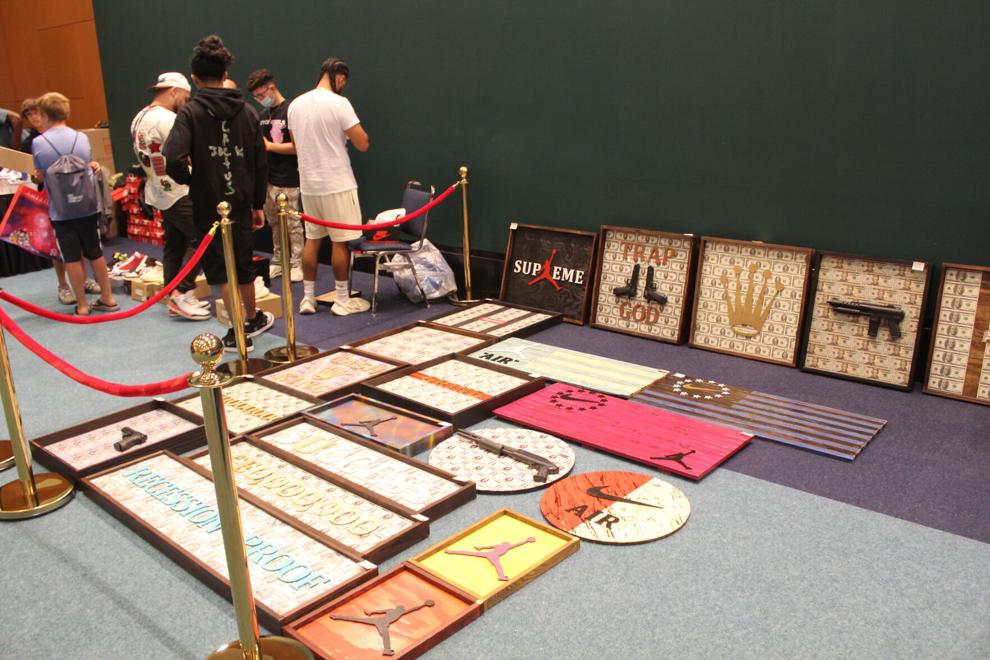 Jus Nice Sneaker Convention in Wildwood5436.JPG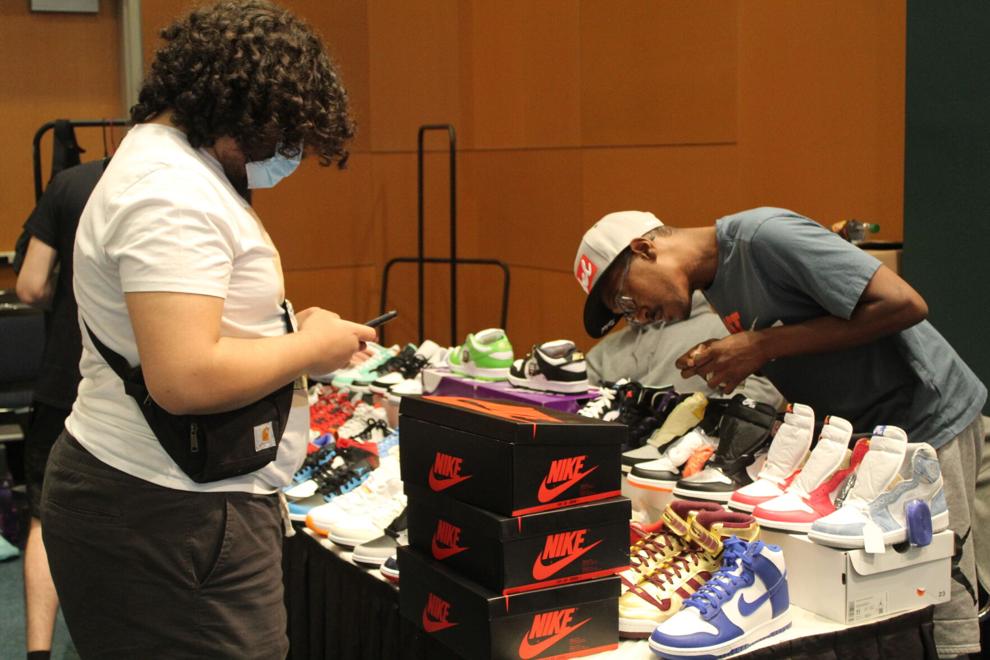 Jus Nice Sneaker Convention in Wildwood5437.JPG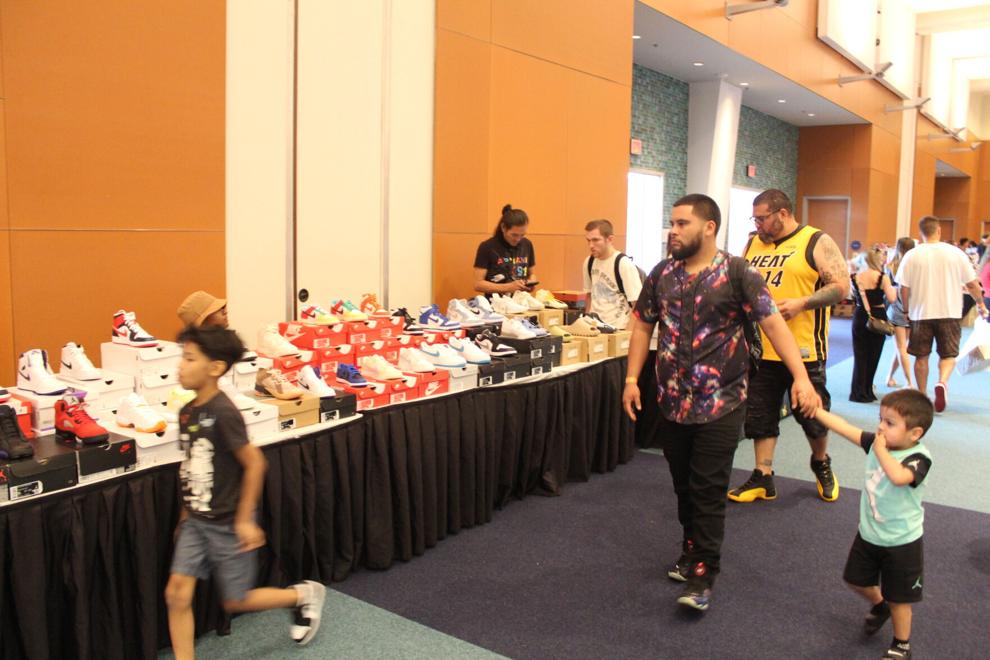 Jus Nice Sneaker Convention in Wildwood5438.JPG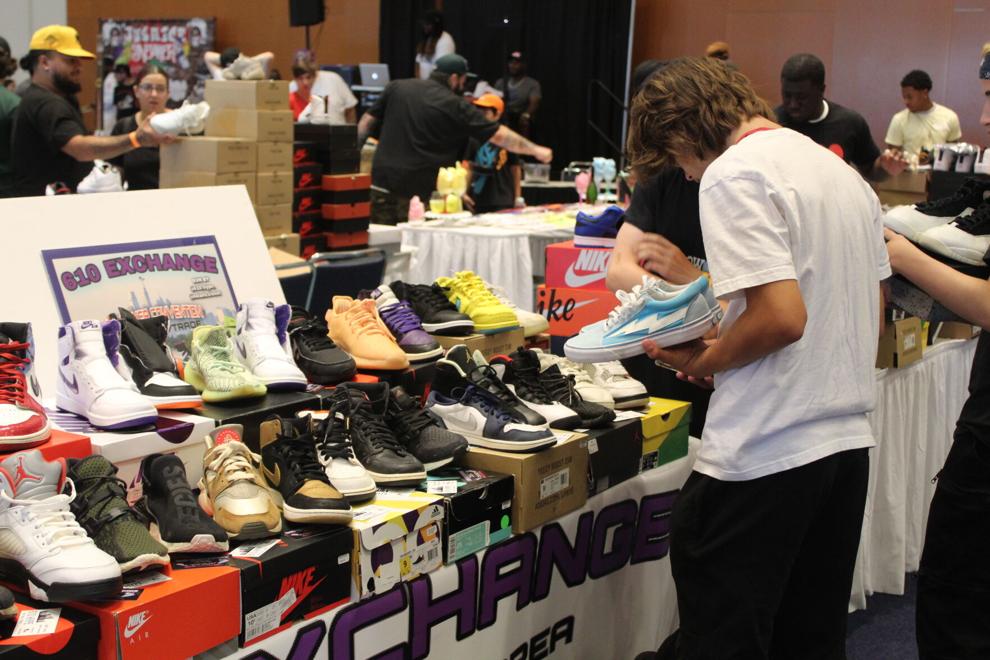 Jus Nice Sneaker Convention in Wildwood5447.JPG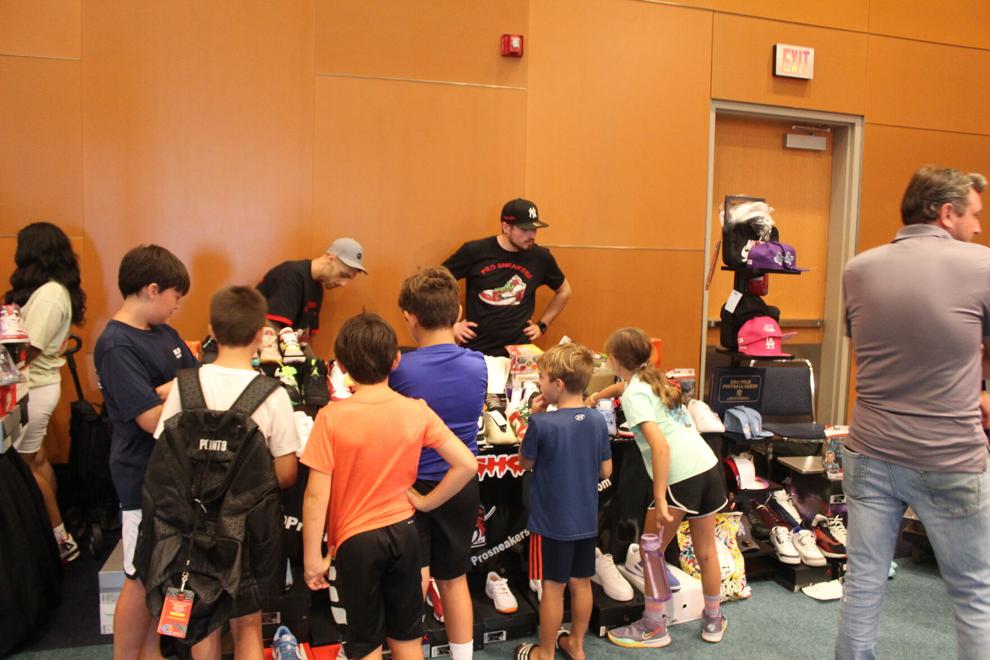 Jus Nice Sneaker Convention in Wildwood5450.JPG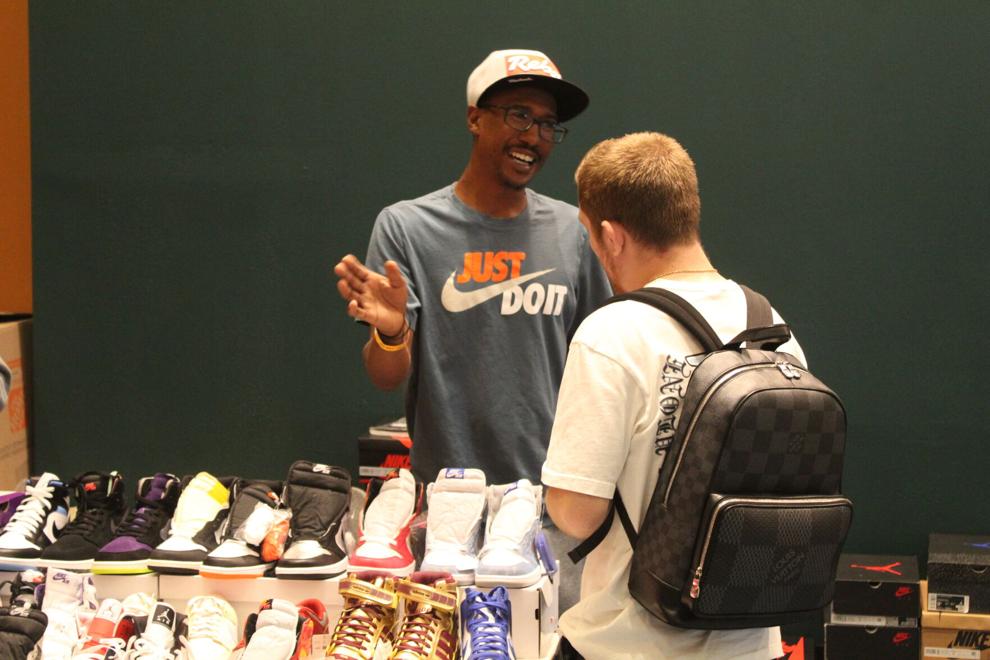 Jus Nice Sneaker Convention in Wildwood5453.JPG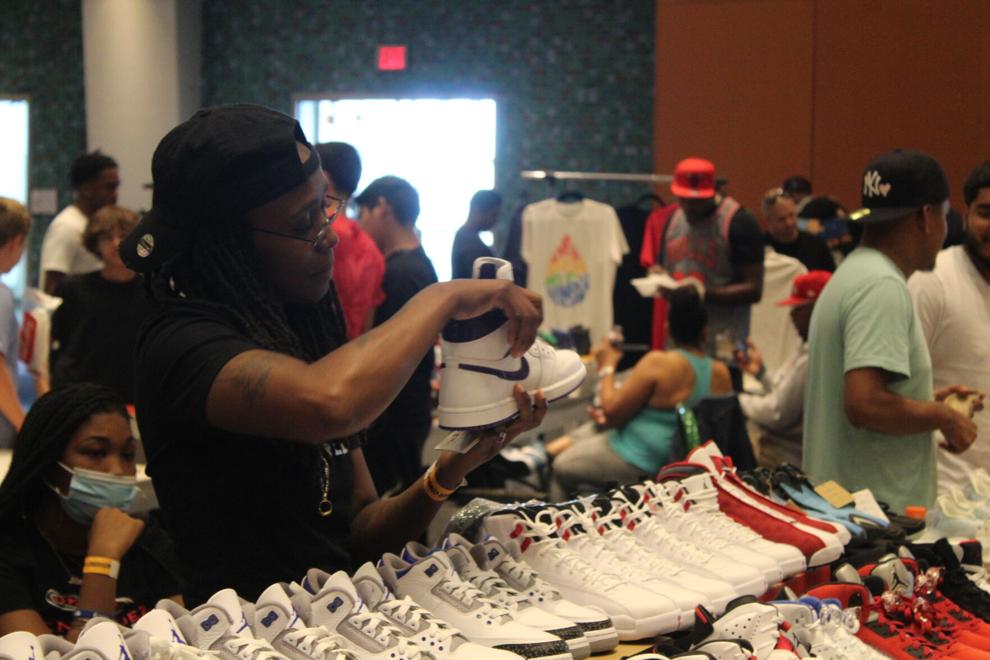 Jus Nice Sneaker Convention in Wildwood5456.JPG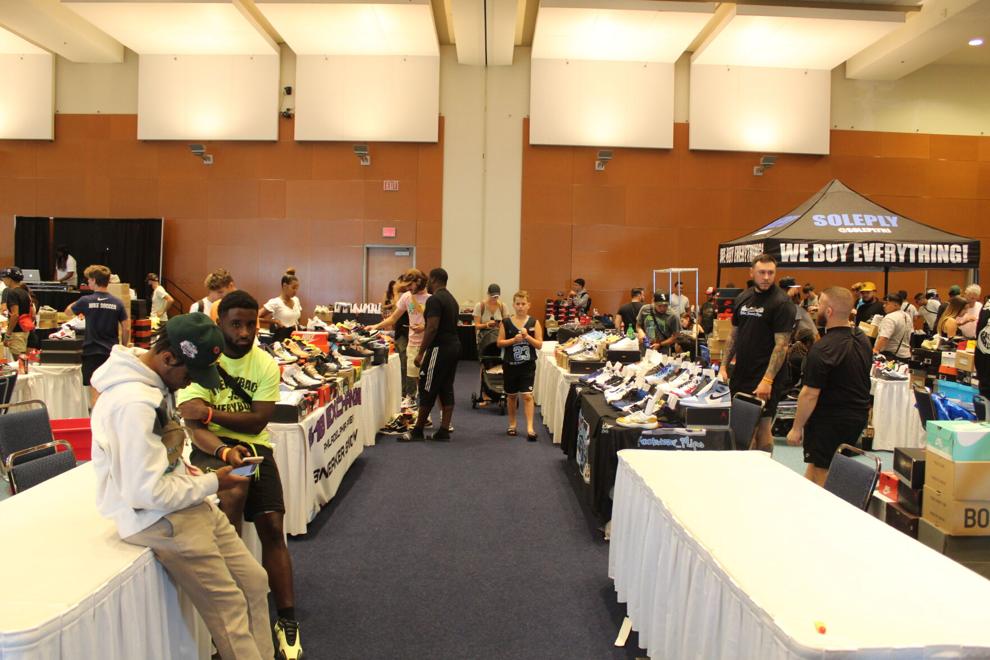 Jus Nice Sneaker Convention in Wildwood5457.JPG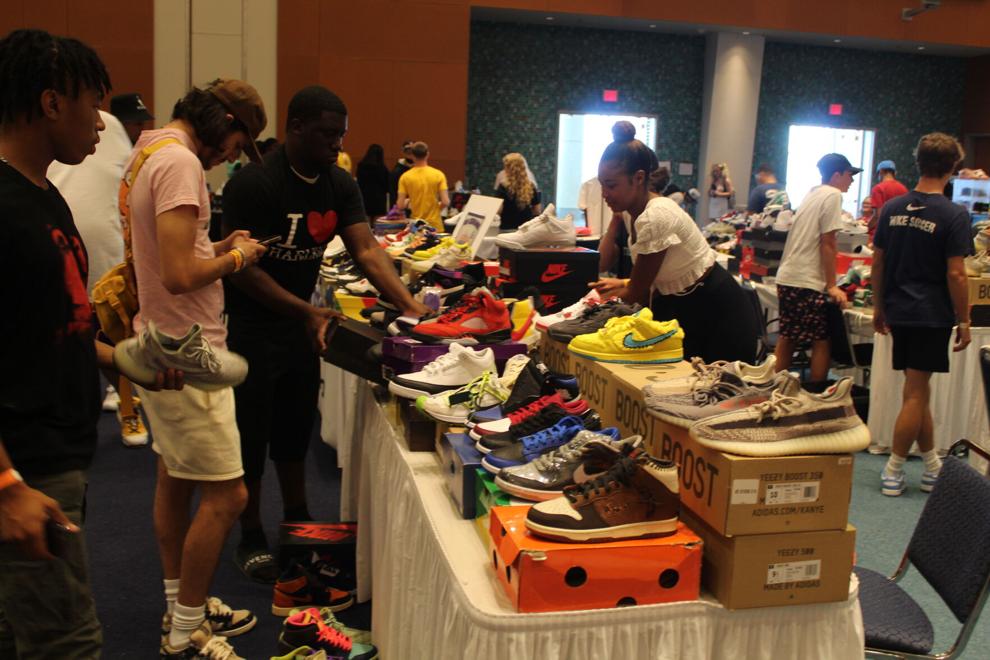 Jus Nice Sneaker Convention in Wildwood5461.JPG
Jus Nice Sneaker Convention in Wildwood5462.JPG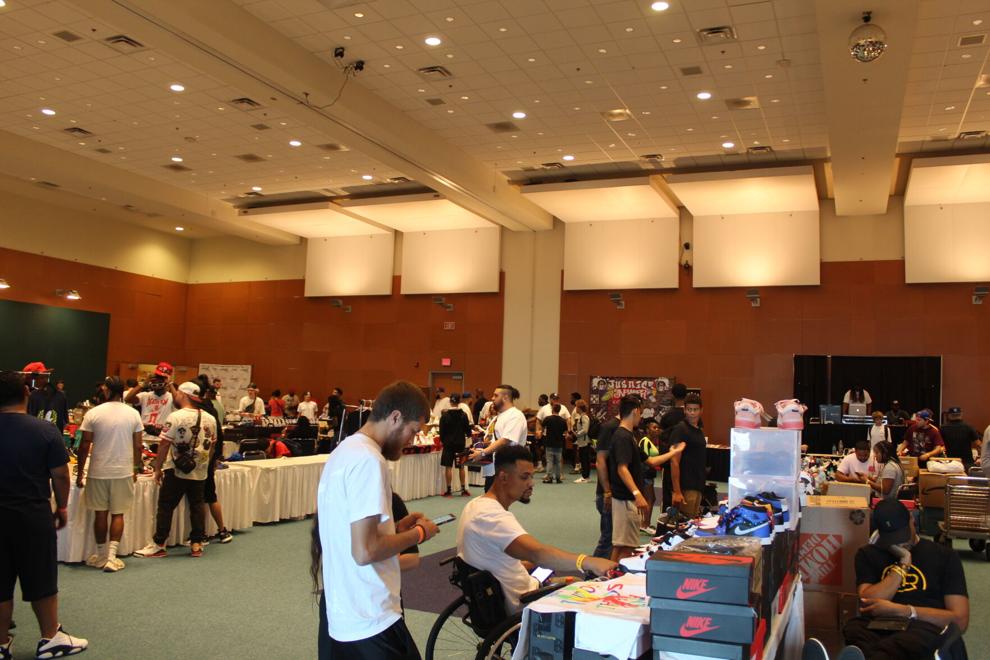 Jus Nice Sneaker Convention in Wildwood5463.JPG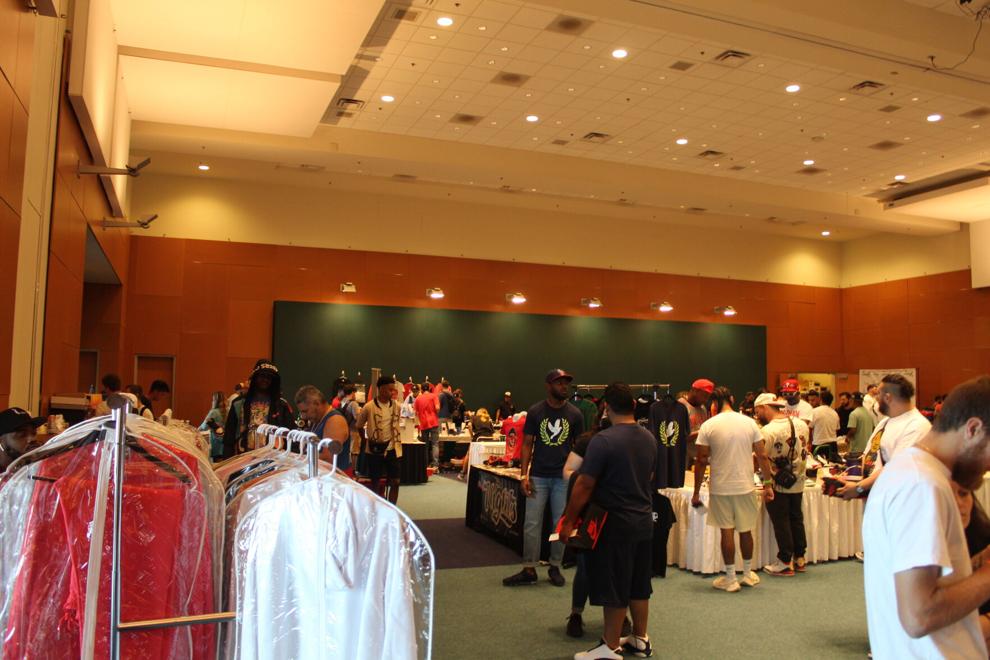 Jus Nice Sneaker Convention in Wildwood5389.JPG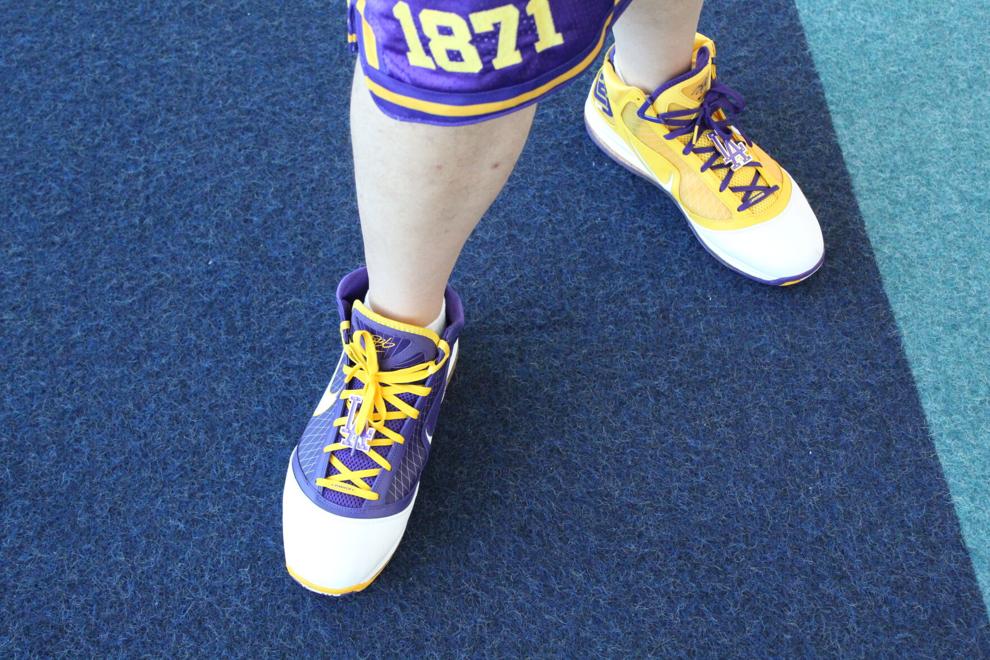 Jus Nice Sneaker Convention in Wildwood5397.JPG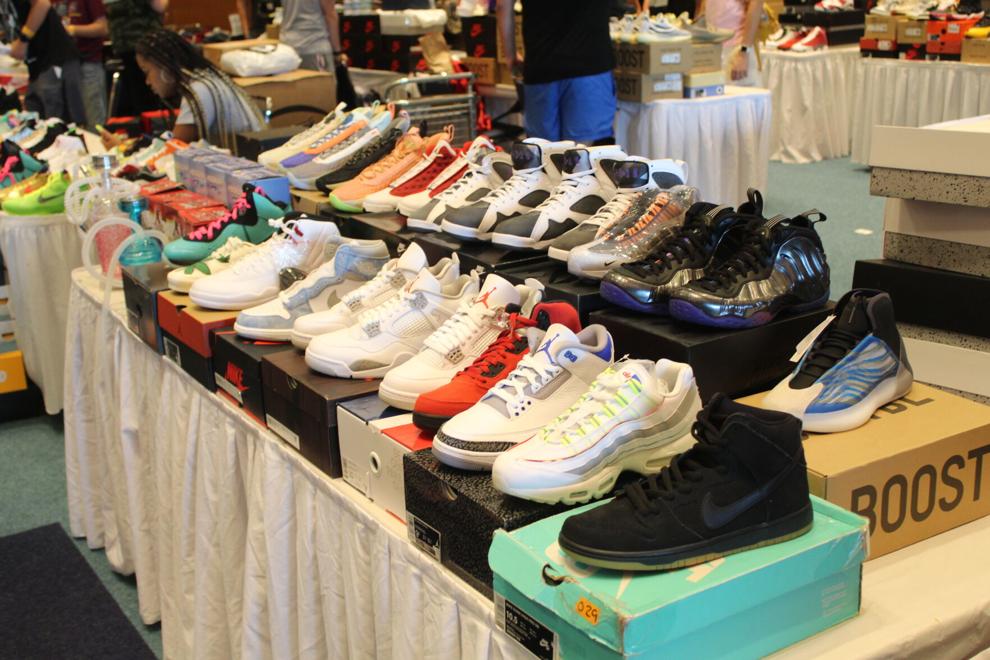 Jus Nice Sneaker Convention in Wildwood5398.JPG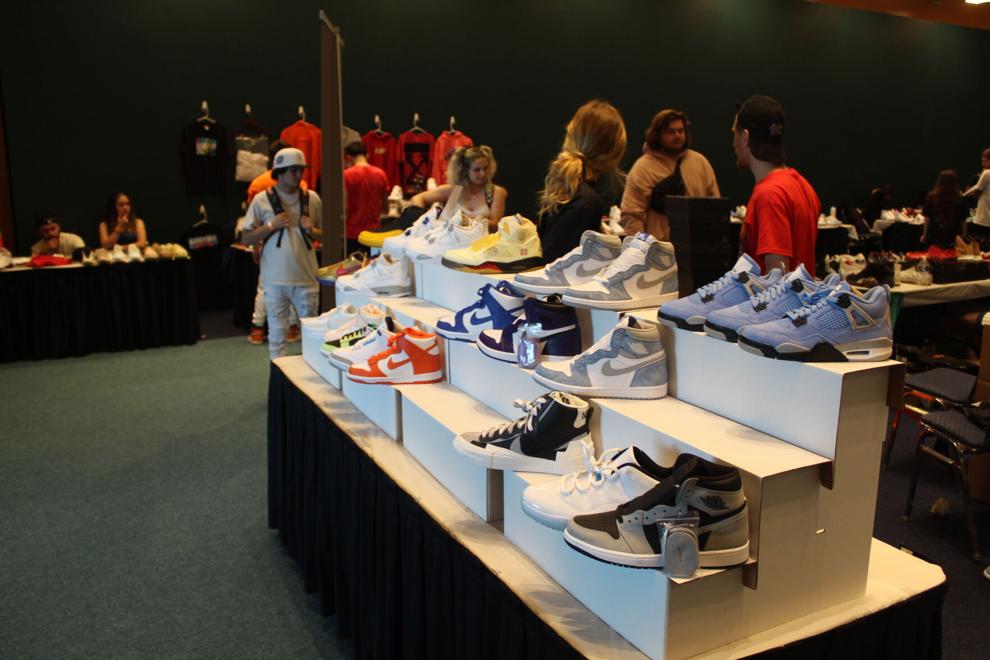 Jus Nice Sneaker Convention in Wildwood5399.JPG
Jus Nice Sneaker Convention in Wildwood5401.JPG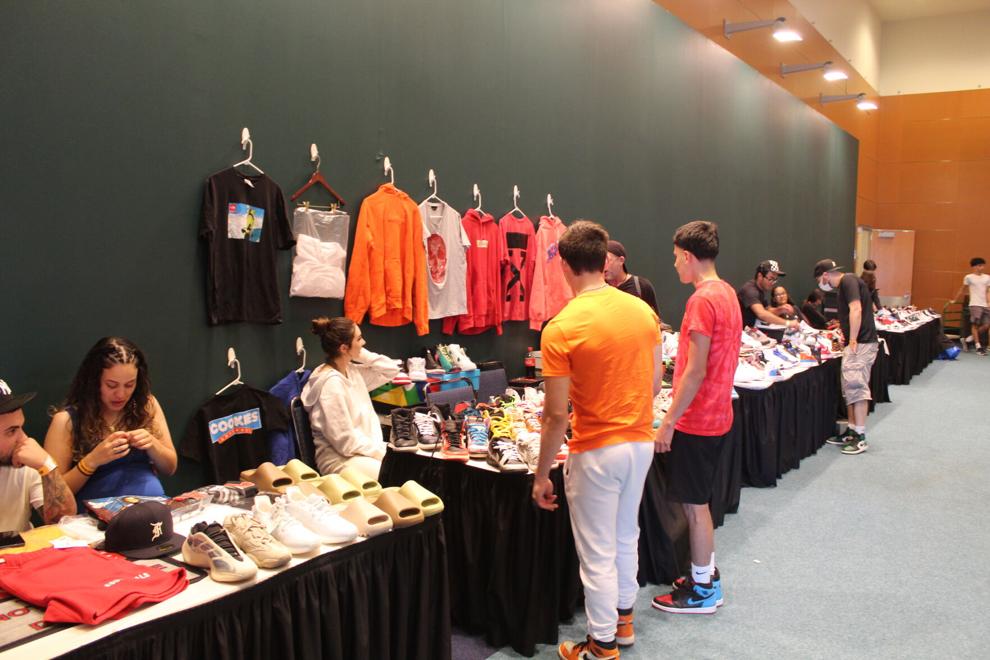 Jus Nice Sneaker Convention in Wildwood5403.JPG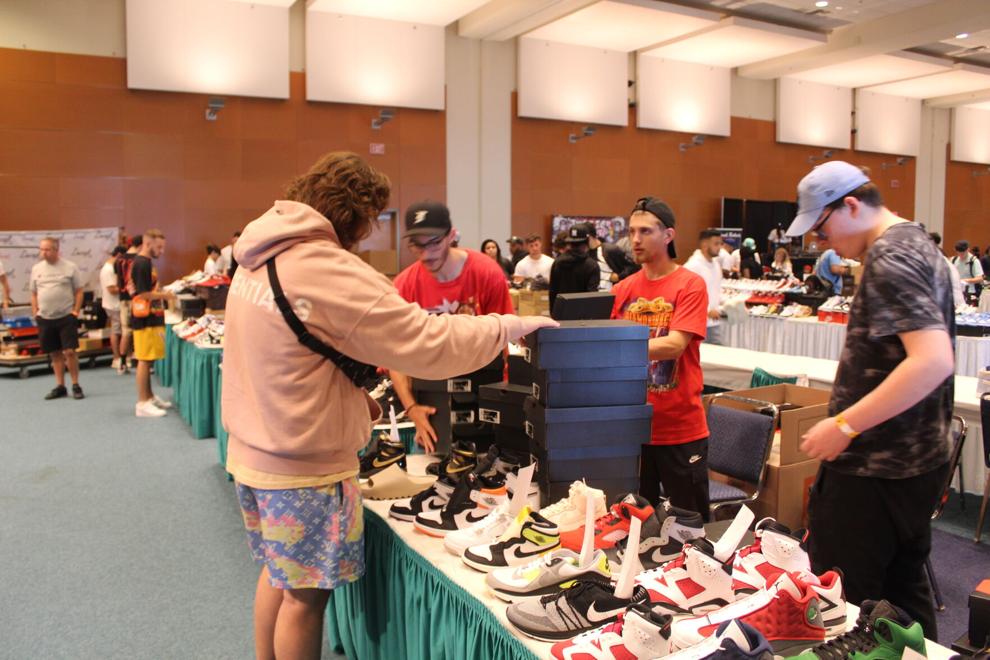 Jus Nice Sneaker Convention in Wildwood5406.JPG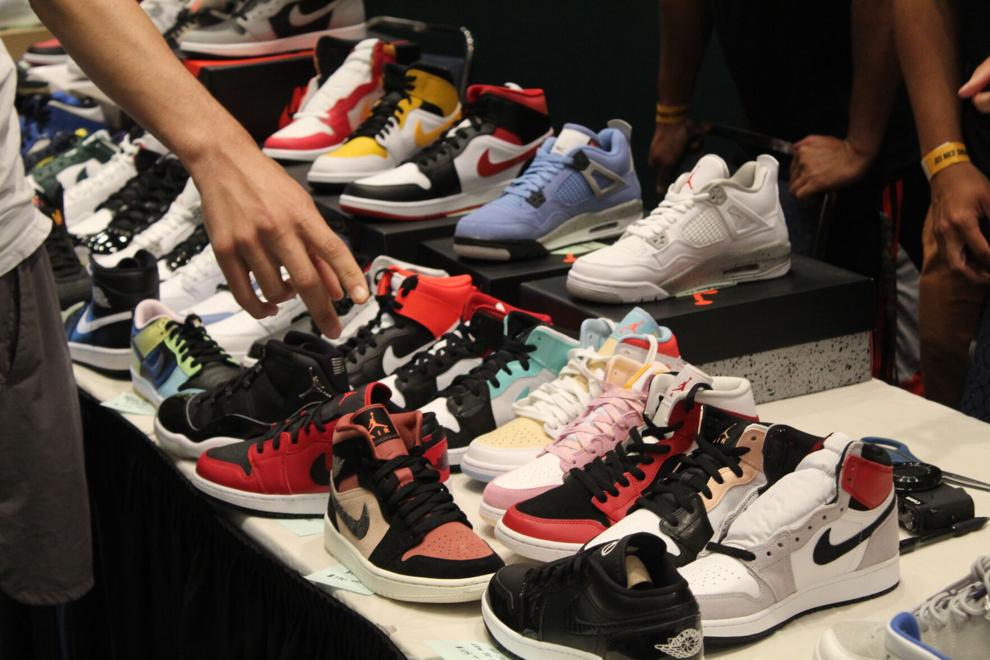 Jus Nice Sneaker Convention in Wildwood5407.JPG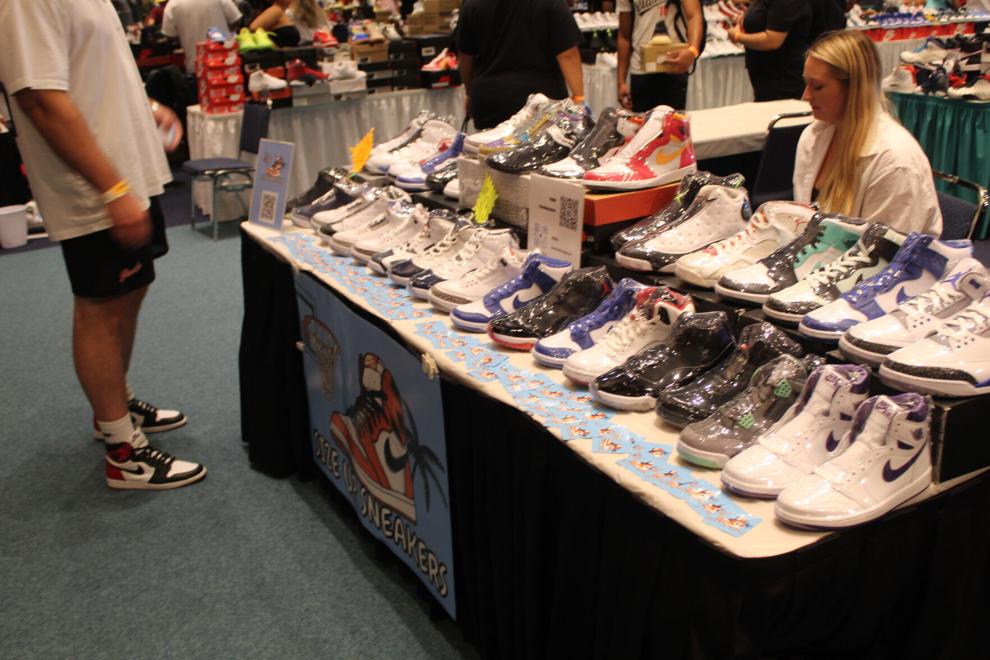 Jus Nice Sneaker Convention in Wildwood5408.JPG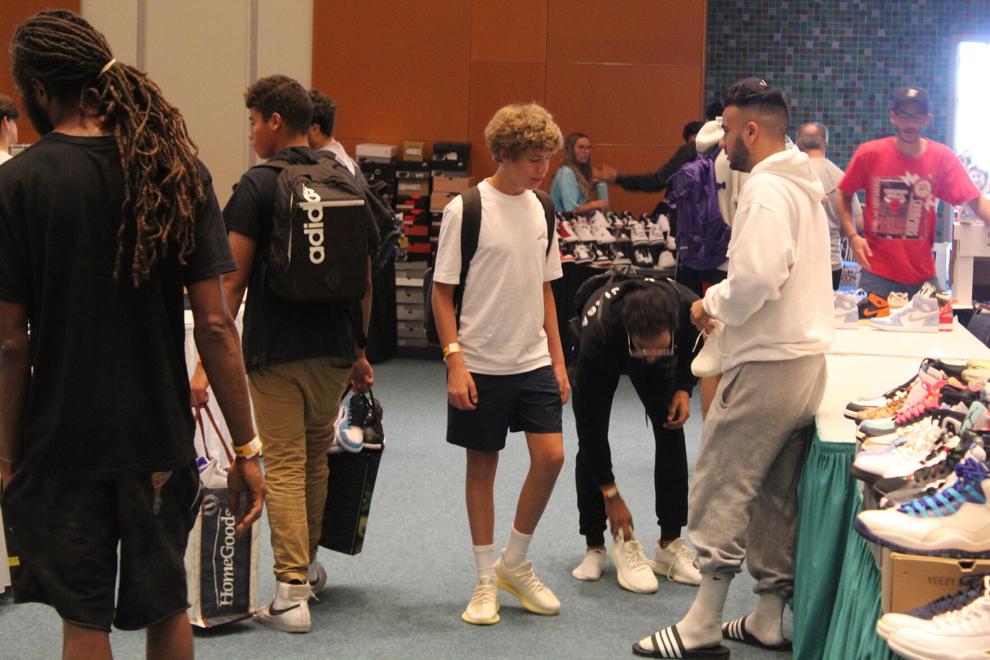 Jus Nice Sneaker Convention in Wildwood5409.JPG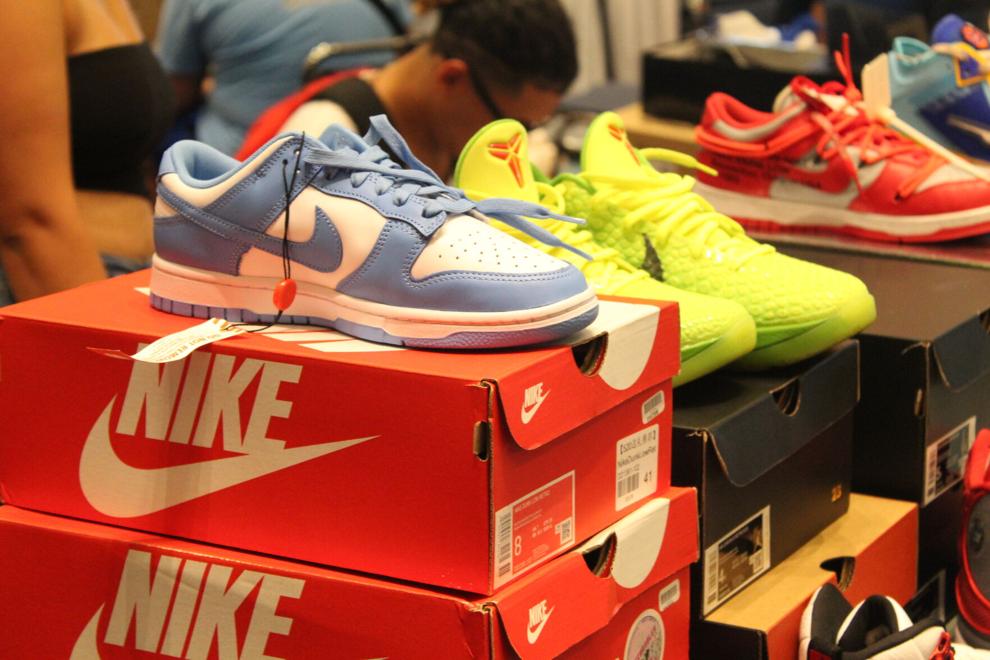 Jus Nice Sneaker Convention in Wildwood5410.JPG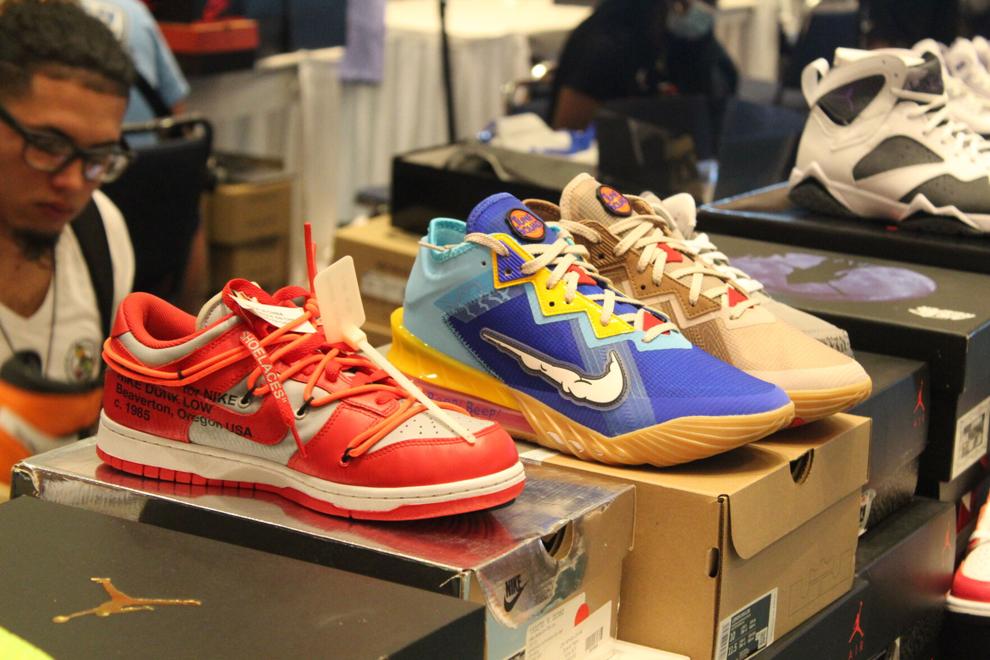 Jus Nice Sneaker Convention in Wildwood5412.JPG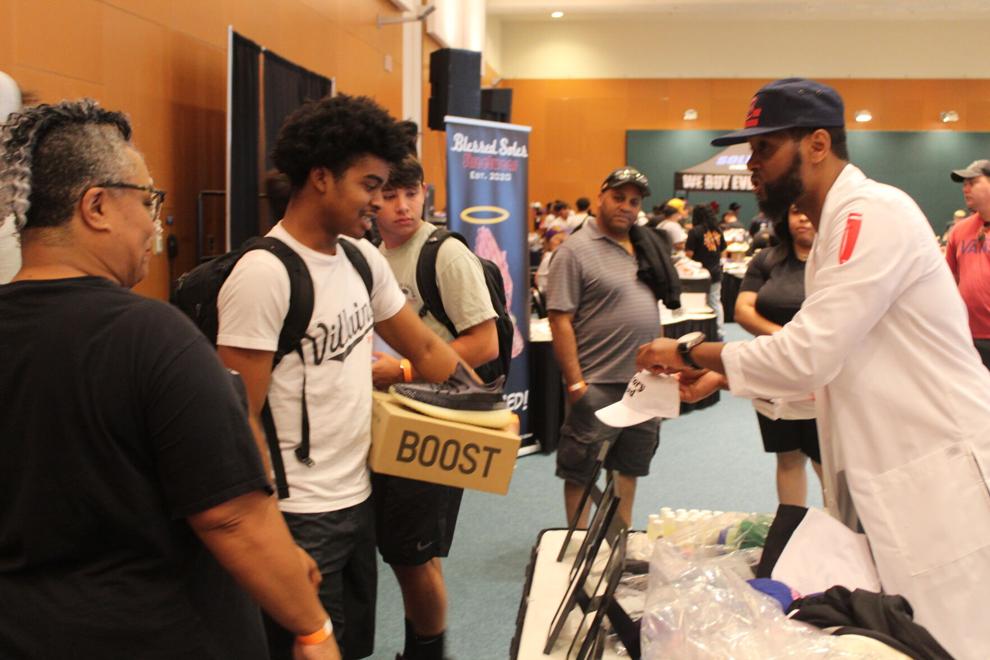 Jus Nice Sneaker Convention in Wildwood5393.JPG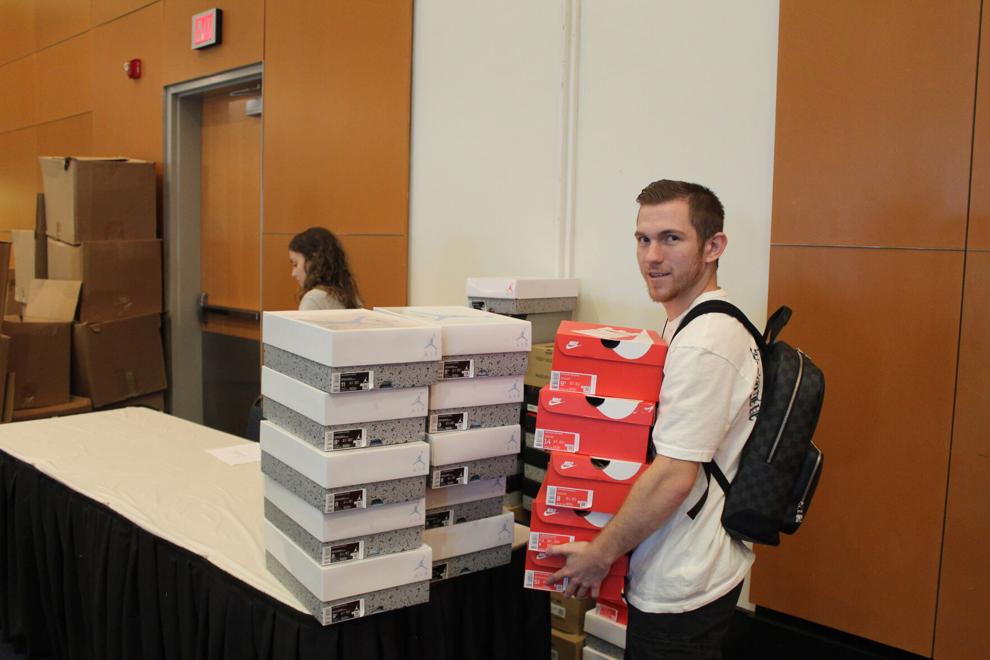 Jus Nice Sneaker Convention in Wildwood1244.jpeg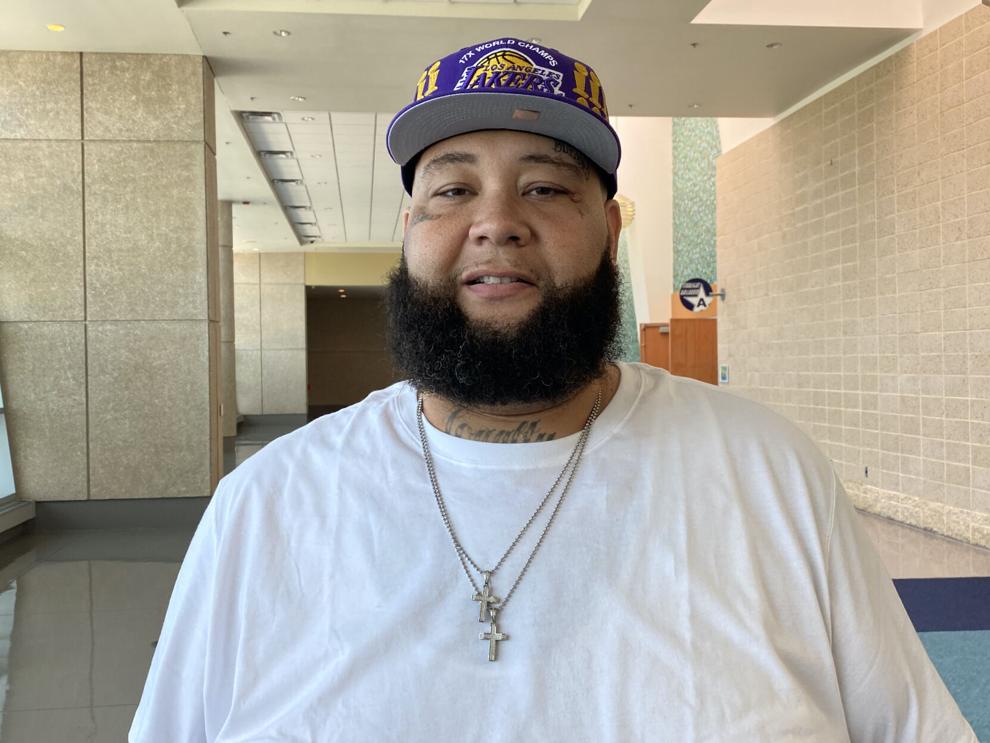 Jus Nice Sneaker Convention in Wildwood5421.JPG
Jus Nice Sneaker Convention in Wildwood5425.JPG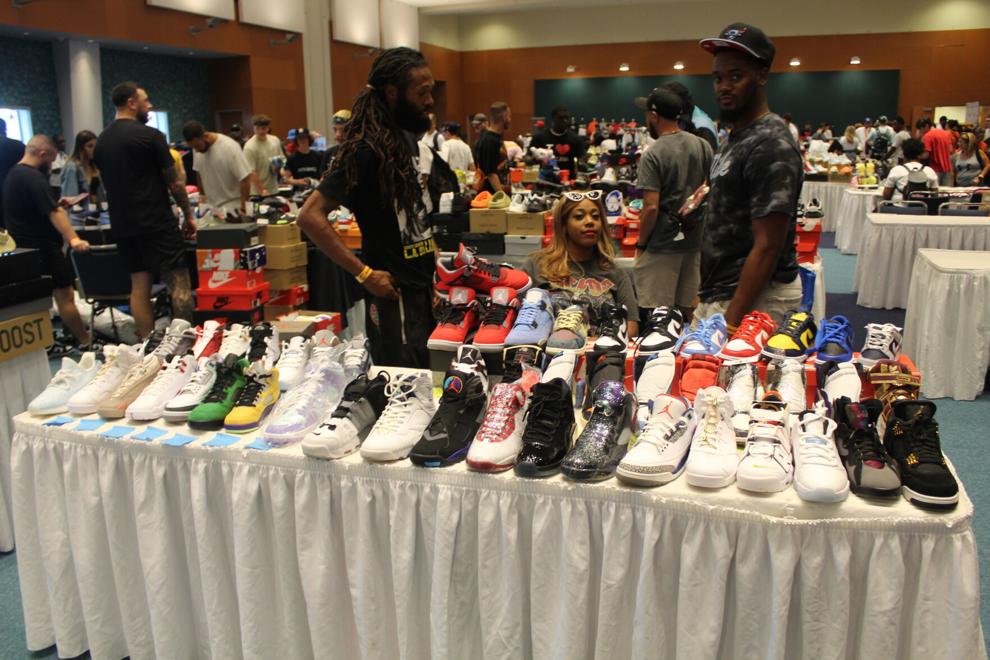 Jus Nice Sneaker Convention in Wildwood5429.JPG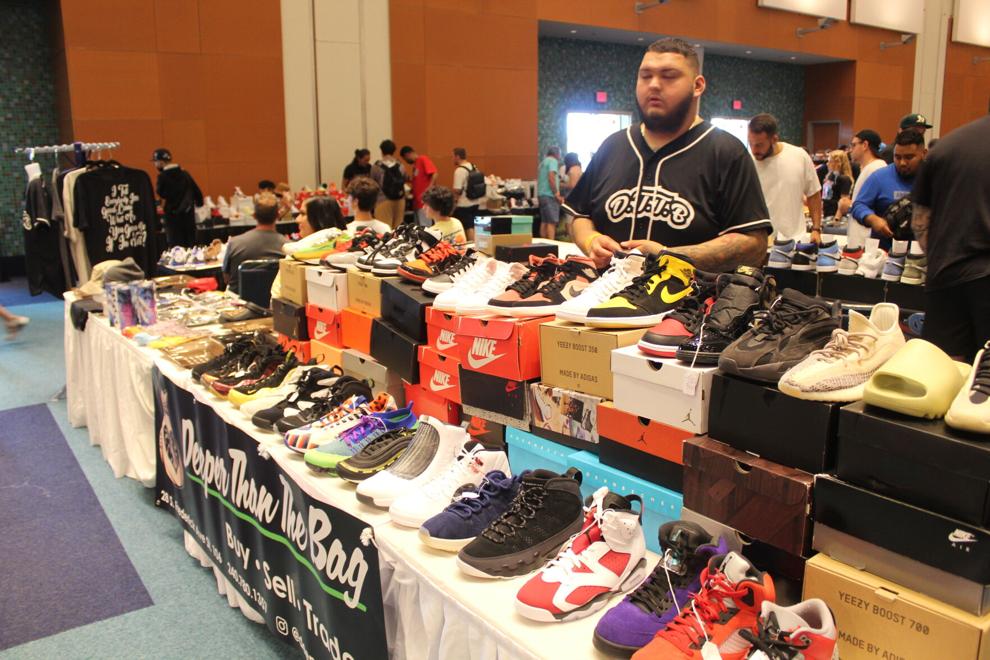 Jus Nice Sneaker Convention in Wildwood5442.JPG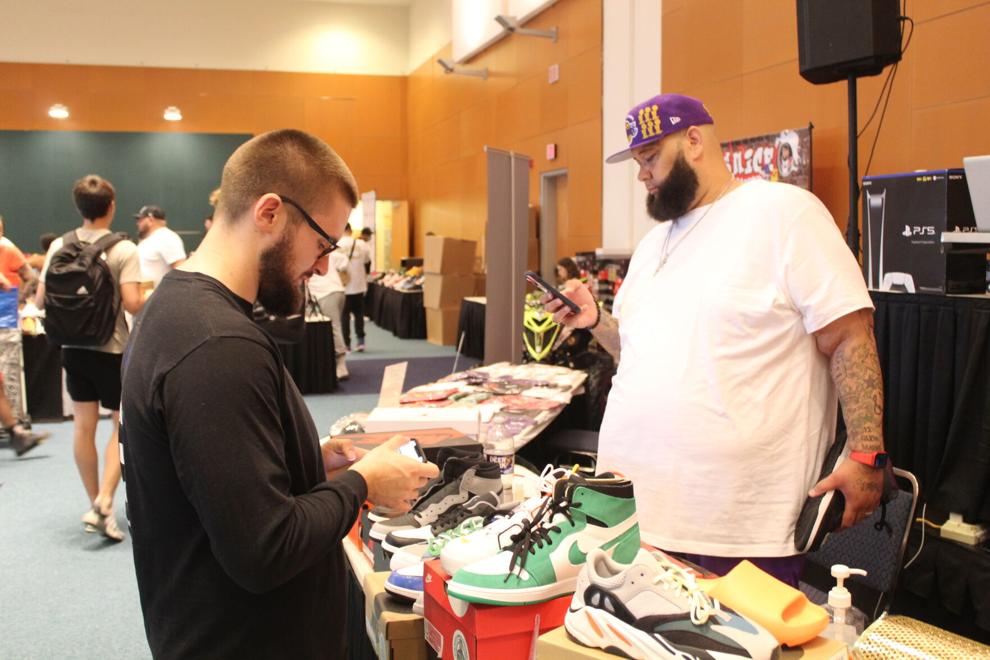 Jus Nice Sneaker Convention in Wildwood5446.JPG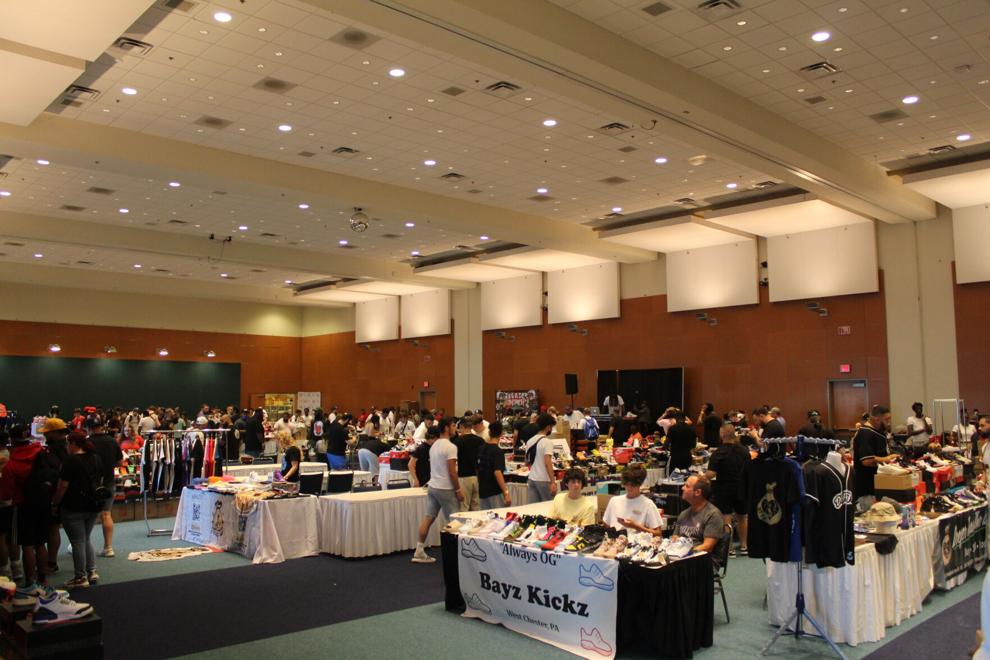 Contact John Russo: 609-272-7184
Twitter: @ACPress_Russo