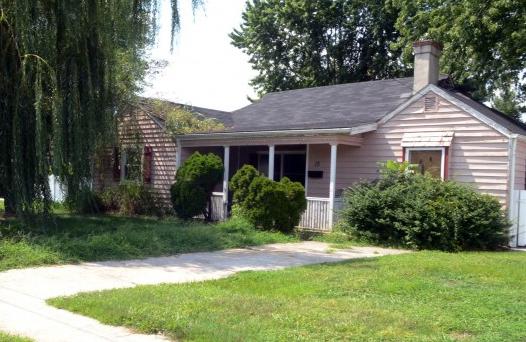 A 4-year-old vacant home registry program that generated more than $2.6 million in revenue for local municipalities and a county agency has been struck down by an Atlantic County judge.
Superior Court Judge Julio Mendez ruled in favor of the lawsuit filed by McCormick 106 LLC, a Maryland company that buys and holds mortgages on New Jersey properties.
The company had sued the townships and the third-party firm, Florida-based Community Champions Corp., also known as Pro Champs, in 2019 over the validity and constitutionality of abandoned property registration ordinances adopted in 2017.
Egg Harbor Township, Hamilton Township, Galloway Township and the Atlantic County Improvement Authority signed on to the registry as they looked to track the thousands of vacant and abandoned homes, commonly known as zombie homes, that had overwhelmed the region as a result of the 2008 mortgage crisis and 2014 casino closings.
Hamilton Township Mayor Charles Cain and township Administrator Peter Miller declined to comment due to the possibility of filing an appeal of the verdict.
UNION CITY — Gov. Phil Murphy said home has given many a sense of security amid the uncertai…
Miller, who was previously the Egg Harbor Township administrator, noted during the foreclosure crisis that municipalities were having trouble tracking down property owners of the more than 200 foreclosures a month in the township with which they were dealing. Atlantic County led the nation in foreclosures for a time.
In his ruling dated Aug. 16, Mendez stated the townships had a legitimate interest in passing regulations seeking to address vacant and abandoned properties.
Mendez found, however, that the ordinances in question too broadly define what a vacant and abandoned home is, "which allows municipalities to collect fees from properties that were never abandoned, never blighted, and never vacant."
"The Court has great concern that this ultra-broad definition of vacant and abandoned homes, which is triggered by a mere default, is targeting financially vulnerable homeowners, is driven toward increasing municipal revenue, and is not reasonably addressing issues concerning (vacant and abandoned properties)," according to the ruling.
Mendez also said the fee structure imposed by the townships was arbitrary, capricious and unreasonable in that there was no connection between the fees imposed and any regulatory services provided.
EGG HARBOR TOWNSHIP — People who still listen to terrestrial radio usually demonstrate a gre…
"Setting registration fees from $300-$1,000 per year, and the fines from $500-$1,500 a day, without providing a scintilla of evidence as to how these numbers were computed and determined, is the definition of arbitrary and capricious," the judge wrote. "It's only that, a revenue scheme, which the Court can find no practical connection to the actual regulation of VAPs, which was the purpose for enacting the ordinances."
His ruling stipulated that any fees or fines could not be placed as liens on the property.
At the time the lawsuit was filed in November 2019, Pro Champs collected more than $1.6 million in fine revenue for the Improvement Authority, more than $682,000 for Hamilton, $430,000 for Egg Harbor Township and more than $270,000 for Galloway.
Charlie Pritchard contributed to this report.
Contact Nicholas Huba:
609-272-7046
Twitter @acpresshuba