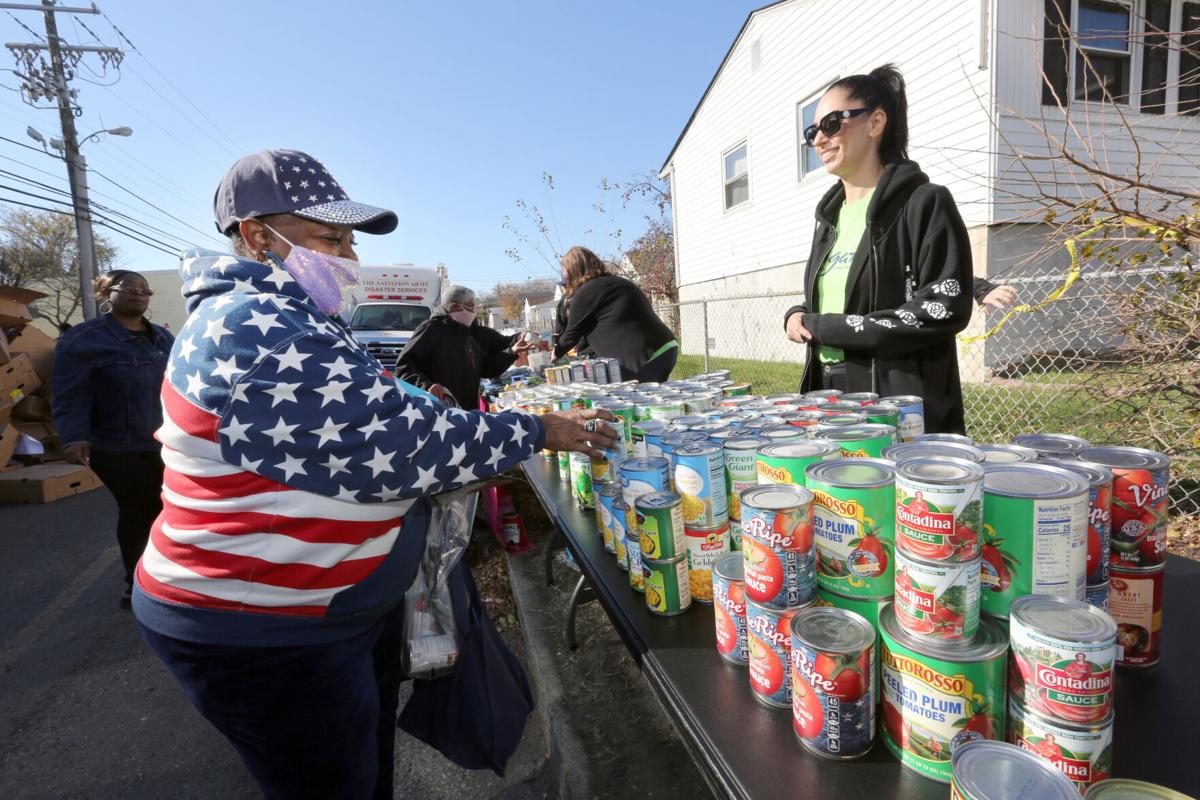 Increased prices and demand for turkeys this year ahead of Thanksgiving have presented challenges to local food banks and their community partners.
Amid these shortages and price increases, the Community FoodBank of New Jersey, Southern Branch, has had to adapt to meet the increased demand of their more than 300 partners across Atlantic, Cape May and Cumberland counties ahead of the holiday.
Supply chain disruptions, lower inventory and labor shortages have all contributed to increased costs for charities on which tens of millions of people in the U.S. rely for nutrition.
"I can tell you, we have been affected. I wouldn't say that the shortage hasn't made us unable to get turkeys, but it has made them more expensive. We paid about 35 cents more per pound than we typically do," said Nicole Williams, communications and public relations manager for the food bank. "Because the supply chain has been so volatile, kind of throughout the whole pandemic, I think to a certain degree, we expected an increase in price. But yeah, I mean, like 35 cents a pound doesn't sound like a lot, but when it's tens of thousands of turkeys, it really adds up."
According to the U.S. Department of Agriculture, the average weight of turkey can vary from 8 to 41 pounds, depending on whether it's a hen or a tom. Going by the minimum weight, a price increase of 35 cents per pound results in a $2.80 price increase per turkey. The Community FoodBank distributes tens of thousands of turkeys to its partners across the state.
In addition to the increase in price, demand has been higher this year for the Egg Harbor Township food bank, further straining distribution efforts.
ATLANTIC CITY — A line of more than 200 people wrapped around the block Thursday morning on …
"Partner agencies are asking for an increased amount of turkeys this year," said Denise Hladun, director of external affairs for the food bank.
By fundraising and reaching out to donors for turkeys, the food bank has been able to adapt to meet the higher demand and increased prices.
"We're distributing close to 70,000 — that's turkeys as well as chicken roasters, because a lot of people like to get those instead — so combined is double what we provided last year," Williams said.
At Sister Jean's Kitchen's turkey and roast chicken giveaway earlier this week, no birds went to waste, said the Rev. John Scotland, executive director of the Friends of Jean Webster, the nonprofit behind the Atlantic City food service operation.
"We had 25 turkeys and maybe 30 full chickens," said Scotland. "There wasn't a turkey left in the building."
He had requested about 60 birds when he put in the order in September. According to him, the food bank is usually able to provide more to his organization.
A new federal grant is putting Atlantic City, Pleasantville, and Stockton at the forefront o…
"They just didn't have it to give," he said.
According to Hladun, need during the holidays always exceeds inventory. Requests go out months in advance, orders are fulfilled according to availability and then organizations are put on a waiting list. As donations come in, the waitlist is addressed accordingly.
The food bank anticipates turkey drives occurring this weekend at local supermarkets will help take some off the waiting list.
Asked whether any other dishes might be missing from the dinner table due to the supply chain issues, only one item came to mind.
"We're seeing a limited supply of stuffing," Hladun said.
In addition to turkeys and chickens, sides such as stuffing, cranberry sauce, mashed potatoes and other items associated with the annual feast are just some of what the food bank provides to their local partners ahead of the holiday. Their partners then distribute the food to the communities they serve.
Many South Jersey retailers look forward to doing well business-wise this upcoming holiday s…
"We always urge people to call ahead before they go to the organization, because they all have different operating hours and procedures. Sometimes you have to sign up in advance to get a turkey," Williams said.
The Associated Press contributed to this report.