ATLANTIC CITY — It was always in Alberto Robalino's mind to start his own restaurant. And Atlantic City was the place the former casino chef made it happen.
Robalino named his restaurant at 2641 Arctic Ave. El Gran Chalán, taking over the space from another Peruvian restaurant called, more simply, El Chalán. Robalino dreams big.
"I had to work hard," said Robalino, who spent three years in the Netherlands cooking for the ambassador from Peru before settling in New Jersey, eventually working at the former Revel Casino Hotel until the day it closed in 2014.
Revel's loss was Chelsea's gain.
In Chelsea, an Atlantic City neighborhood sandwiched between the more famous Ducktown (home of the White House Sub Shop) and the spacious beach homes of Lower Chelsea, Robalino has a lot of company in the restaurant business, especially those specializing in Latin American cuisines.
This month, 10 of those restaurants, and the Chelsea neighborhood itself, are getting a burst of attention and business as part of a Best Empanada Challenge, sponsored by the newly formed Chelsea Economic Development Corp. Diners are voting online or via their phones, with QR codes supplied by the restaurants. The winner gets a coveted spot on a billboard high above the Knife and Fork Inn, the granddaddy of Chelsea restaurants.
ATLANTIC CITY — A long-awaited upgrade and renovation project for the Boardwalk restrooms is…
"The idea is shining a light on this great asset in the neighborhood that already exists," said Elizabeth Terenik, executive director of the EDC. "It's something simple we can do. We don't have to create it, we just have to call attention to it. All these restaurants are seeing new customers and increased sales."
A list of those restaurants reveals the variety of cuisines being cooked in this .75-square-mile area of Atlantic City, from Annapolis to Texas avenues, beach to the bay, home to 10,000 residents, 42% of whom identify as Latinx or Hispanic.
The empanadas being cooked for the monthlong challenge are by Mexican, Dominican, Honduran, Colombian, Salvadoran, Puerto Rican and Peruvian chefs.
Not as well known as the Knife and Fork, located where Atlantic Avenue meets Pacific, these restaurants anchor lesser-traveled corners, transforming pizza places, coffee shops and a former Vietnamese favorite.
One by one, they have created a restaurant scene independent of the casinos, in a neighborhood also home to many Asian restaurants, not to mention the Irish bar Kelly's (now with outside seating), and Atlantic City's original pizza joint, Tony's Baltimore Grill.
ATLANTIC CITY — A $20 million grant will be used to complete a series of capital improvement…
For the record, the empanadas at El Gran Chalán stand out for one reason: They are baked, not fried, with chicken, olives, raisins and hard boiled egg inside.
But recently, it was Robalino's Honduran neighbors, Siara Zuniga and Alexis Cano at Rincón Catracho, at 2801 Arctic, in the lead with 25% of an impressive 1,579 votes cast.
Rincón Catracho's empanadas are corn with beef and flour with chicken, served with pickled onions, coleslaw, salsa and a spicy mayo.
There is also Sabor Salvadoreño, at 3213 Atlantic, now with lush sidewalk seating, where owner Ana Salazar serves four kinds of empanadas, including a dessert plantain empanada with rice pudding filling, and a corn empanada with carrots, potatoes and string beans. She's drawing on Mexican and Puerto Rican influences, in addition to her Salvadoran pastelitos.
There's the long-standing restaurant and bar Mexico, at 3810 Ventnor Ave.; the Boom Food Market, 3601 Ventnor, a midsize grocery store whose bakery makes Colombian empanadas; and Celebrity Corner, a Boardwalk cafe and bar whose Mexican cooks are making empanadas for the challenge. (They are calling it Chismosa's Kitchen at Celebrity Corner.)
ATLANTIC CITY — Captain Stewart Rosen estimates he's lost nearly $15,000 in time, maintenanc…
There's Queens, a former pizza parlor at 3205 Atlantic Ave. that still has pizza and calzones on the menu but, with owner Oscar Carrizosa in the kitchen, now specializes in Mexican, Dominican and Peruvian cuisine; and El Patron, 3019 Atlantic Ave., a newer Mexican restaurant and bar known for its lively night scene.
Rounding out the list: Mr. Taco at 3101 Atlantic Ave., another spot with a liquor license, whose chef also cooks at the Boardwalk Loteria; and the Lenox Cafe, another old-time coffee shop where the new owners also offer Dominican food (and empanadas).
The pandemic has prompted these restaurants to set up outside seating, adding greatly to the neighborhood's ambience, and tempting passersby from other parts of the seaside city and nearby towns of Ventnor, Margate and Longport.
The empanada kickoff was held in a tent at the Knife & Fork Inn, and area chefs have stopped in for empanadas, including Cookie Till of Steve & Cookie's, who sampled the plate of four at Sabor Salvadoreño.
The Chelsea EDC is an arm of the Atlantic City Development Corp., which built the city's Stockton University campus and South Jersey Gas headquarters, both located in Chelsea, at the edge of O'Donnell Park, an underutilized neighborhood asset ripe for improvement.
EGG HARBOR TOWNSHIP — An Atlantic City teacher has gone viral for a book list she created on…
"Just because you open a university doesn't mean people start shopping in the stores and eating in the restaurants," Terenik said. "I was hired to break down walls."
Terenik said the Chelsea EDC hired local restaurants for a student party last fall, "to make sure students realize restaurants were a few blocks from campus."
The empanada challenge was a natural outgrowth. She turned to Mike Lopez, a social media specialist who has transformed his hybrid journalist/public relations brand of "A.C. Mike" into needed business for many an overlooked place in Atlantic City, and for the city itself, whose neighborhood charms are always ready for more attention.
Lopez has been posting videos since the empanada challenge began, and also helping owners with permits for outside seating and with other logistical barriers.
After a month of escorting firefighters, politicians, restaurateurs and journalists on Chelsea empanada tours, Lopez says his own experience of empanadas, and of the vibrancy of these neighborhood spots, has only widened.
"I'm Puerto Rican," says Lopez, who also hosts a show on local talk radio station WOND. "I grew up with my mom making empanadas."
At Rincón Catracho, Siara Zuniga says the restaurant, which took over the space of longtime Chelsea destination Little Saigon, is selling twice as many empanadas per week as before.
And they are seeing increased business overall, serving platters of meat, soups, and whole red snapper out on sidewalk tables under straw umbrellas, across from the longtime anchor of Arctic and Iowa avenues: the multicolored Chester's Plants and Flowers.
Zuniga and her husband needed eight months to get all the permits to open a restaurant. She had been cooking out of her home while Cano worked nights as a D.J. "I was making lunch for a lot of people," she said. "My neighbors know about my food."
When she saw the building for rent, she saw a better life: working together with her husband. "I have a lot of customers coming from New York, Virginia, Philadelphia. A lot of them, they call me, I am here."
Terenik says the EDC has sat with owners and helped them with the permitting process to allow outside seating, and with applications for grant money. She has connected them with the Casino Redevelopment Development Authority, which offers various free promotional services, like placing menus on Atlantic City tourism websites, but only if you know to ask.
She is hoping to start a mentor system for these restaurant owners, with owners like Till, and, armed with a 10-year neighborhood plan focusing on housing, health and safety, recreation and economic development, is also eager to find quick solutions.
The other day, she made a note to bring in a local artist to paint a mural (of a Peruvian chalán) on the walls of the courtyard where Rinaldo is serving his signature whole fish, Lomo Saltado steak dish, roasted chicken, ceviche and baked empanadas on yellow-table-clothed tables.
Trop's Chelsea tower gets grand opening
207A4255bb.jpg
-- HIDE VERTICAL GALLERY ASSET TITLES --
207A4164bb.jpg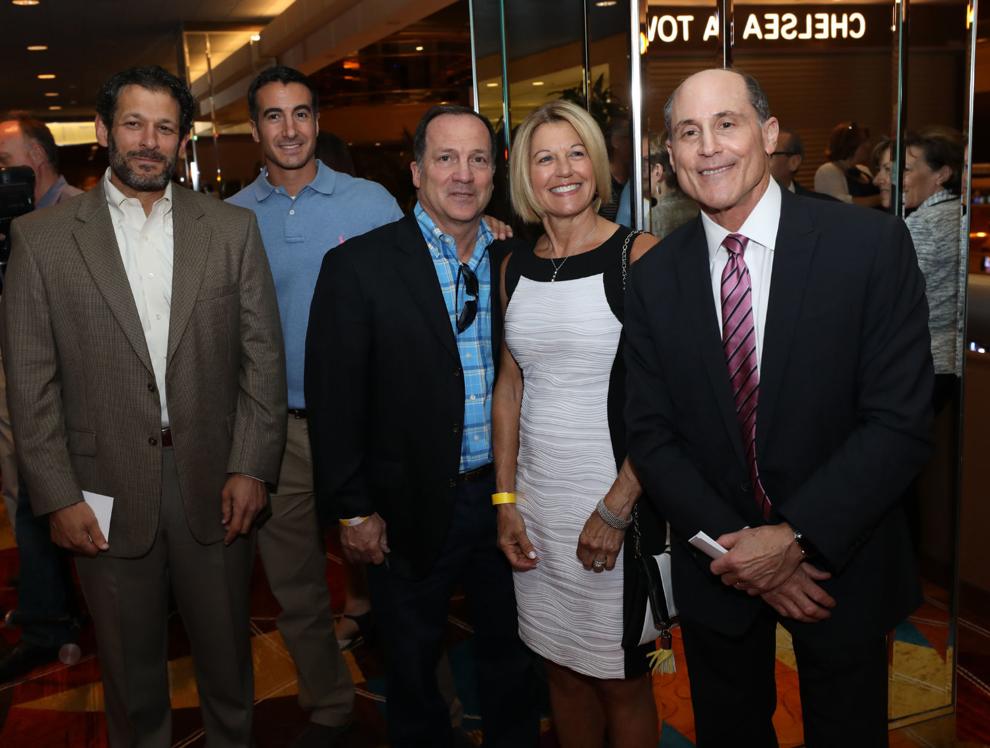 207A4261bb.jpg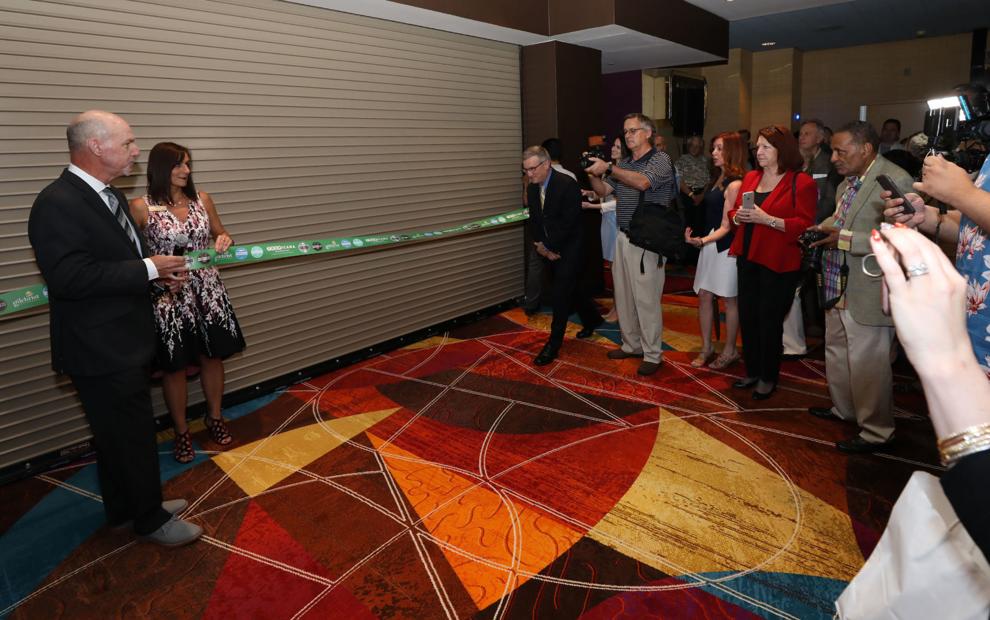 207A4278bb.jpg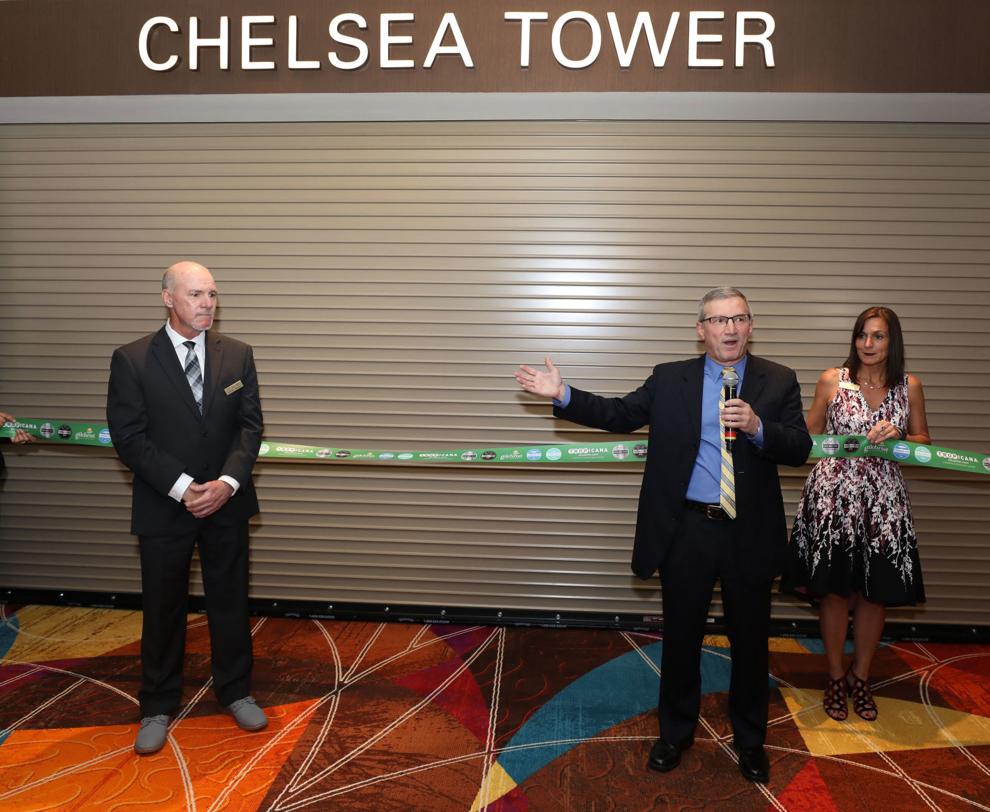 207A4281bb.jpg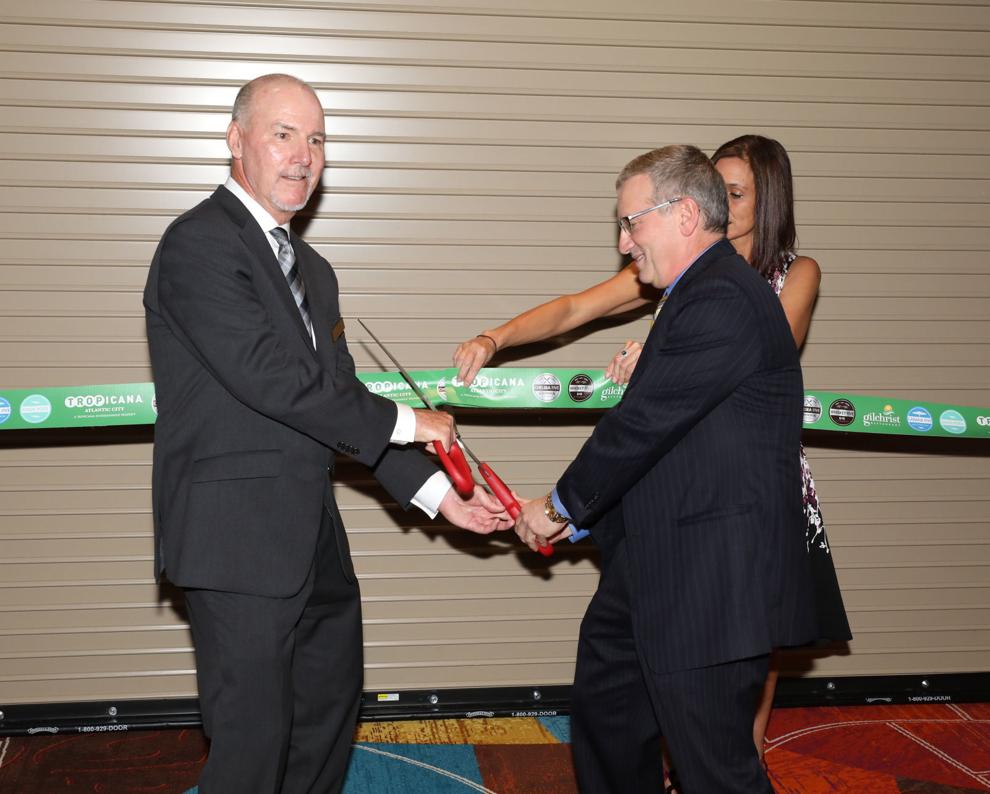 207A4301bb.jpg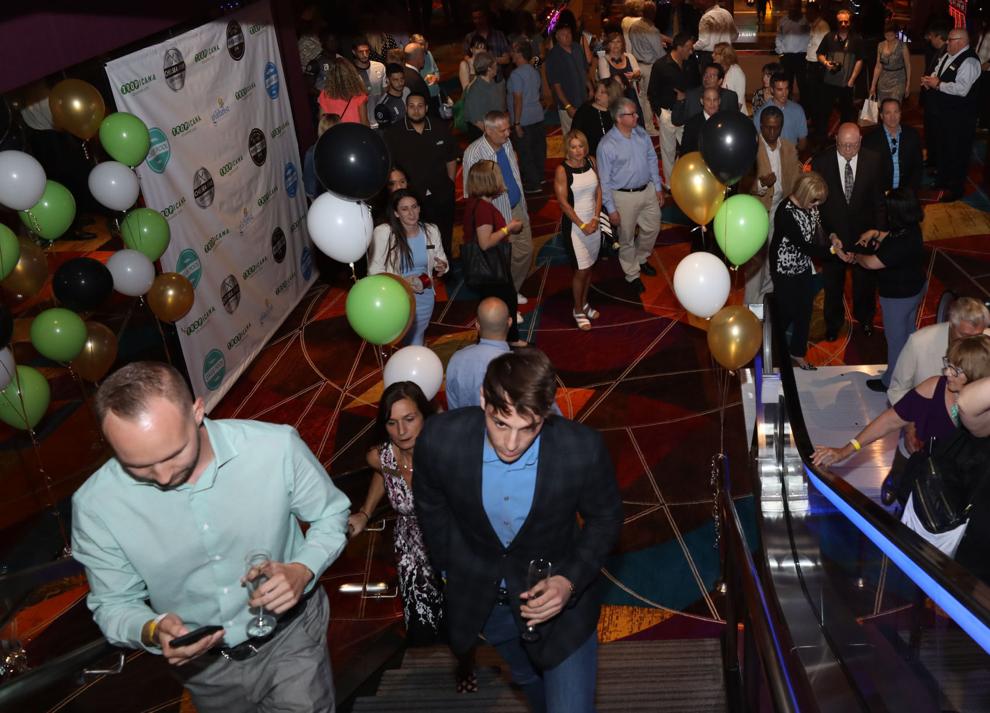 207A4328bb.jpg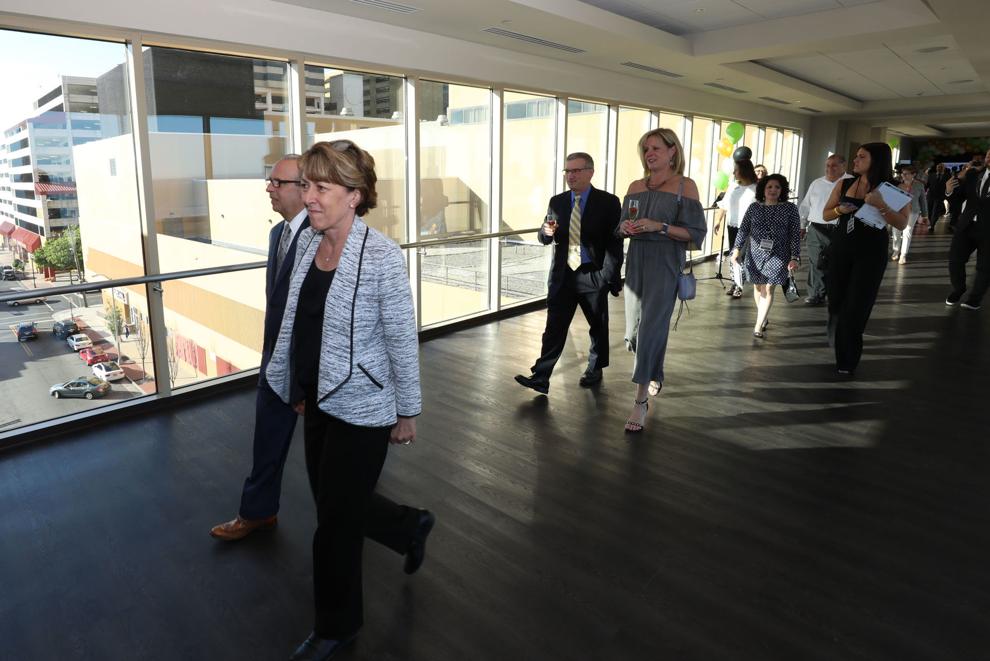 207A4347bb.jpg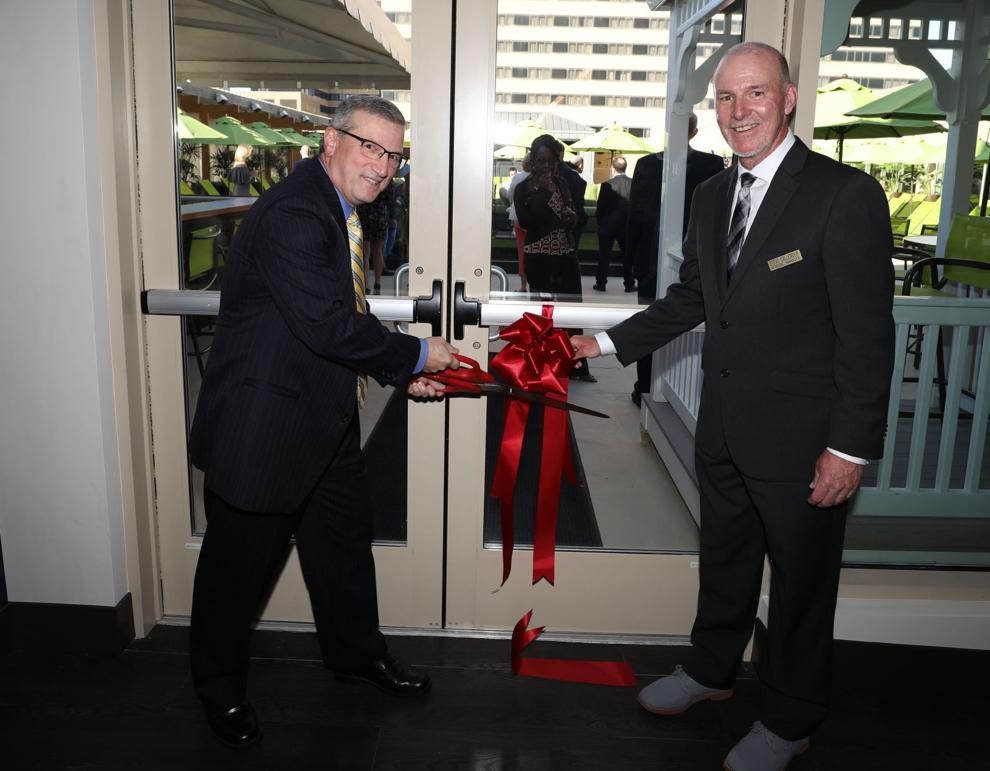 207A4358bb.jpg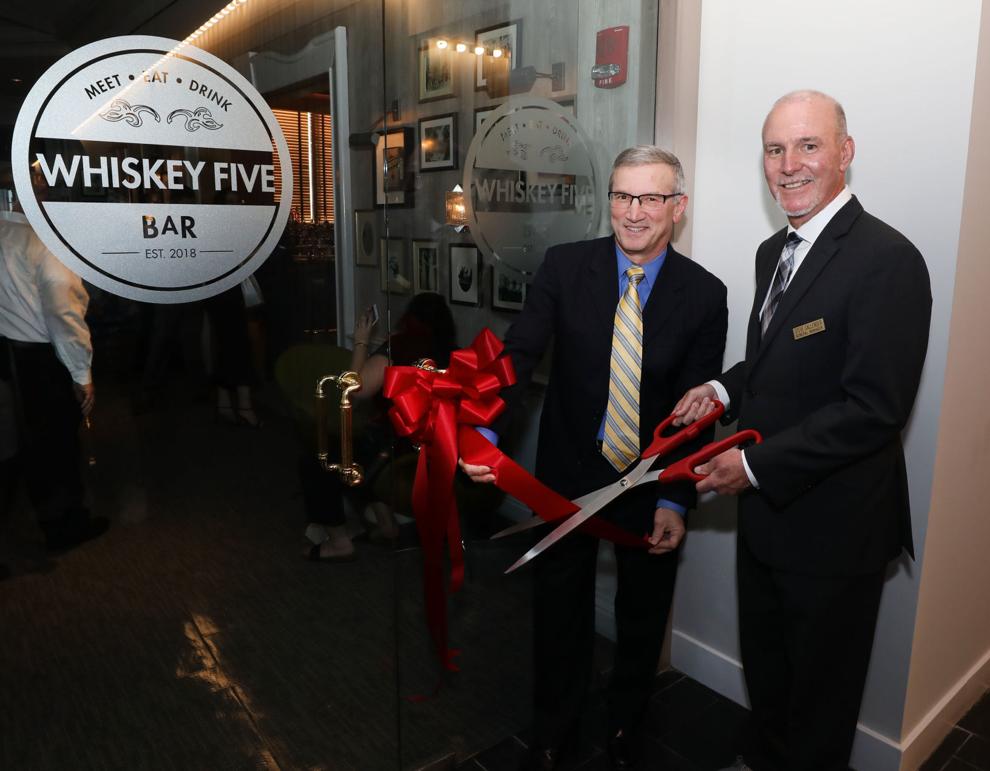 207A4384bb.jpg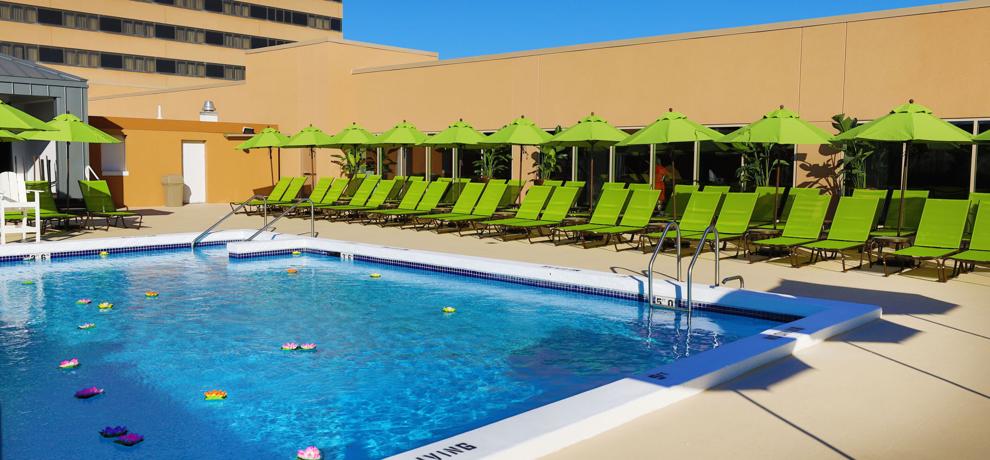 207A4415bb.jpg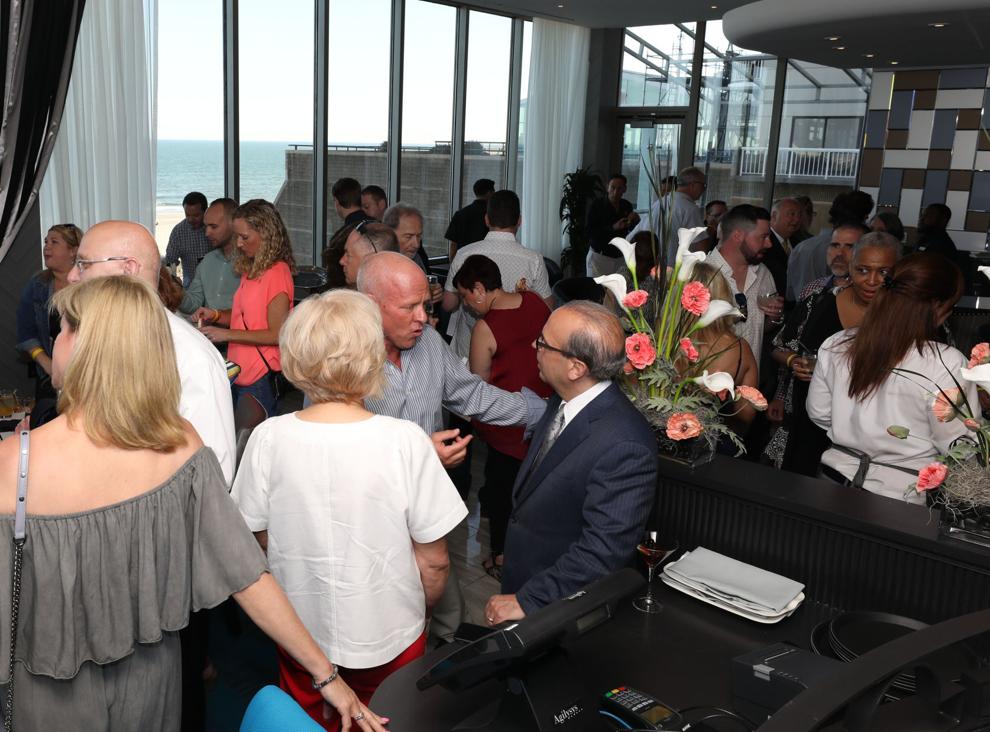 207A4420bb.jpg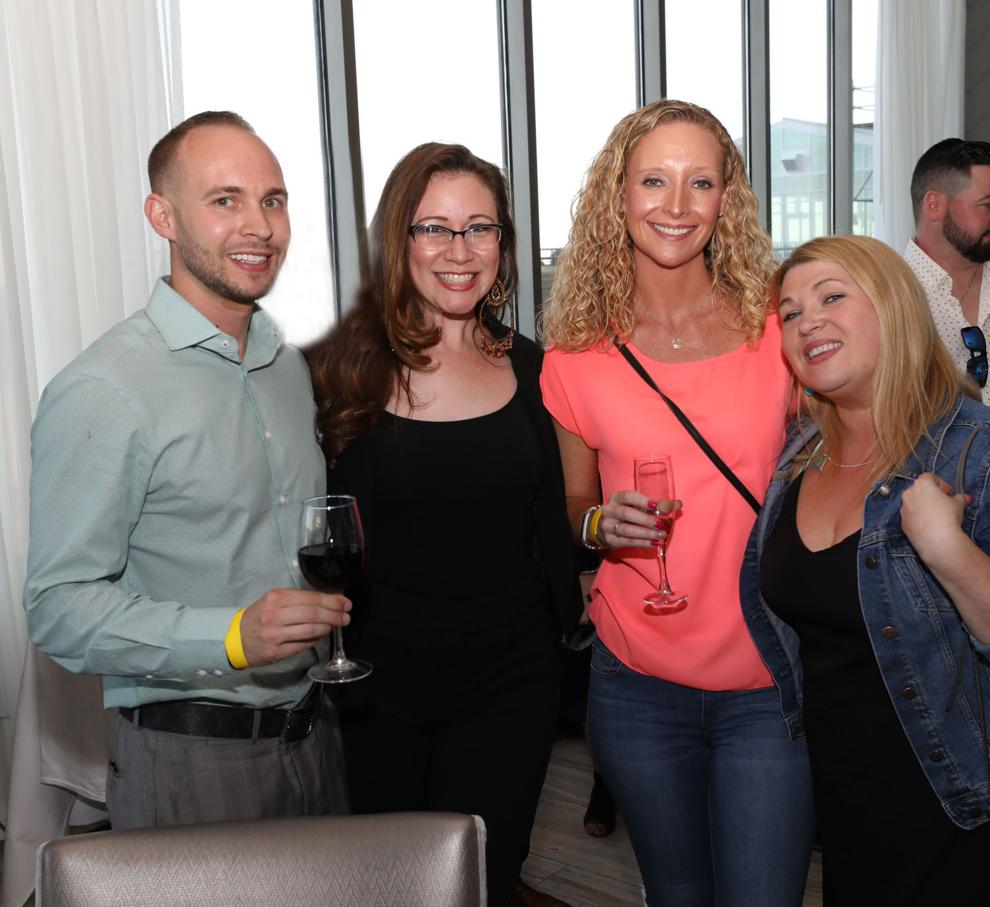 207A4422bb.jpg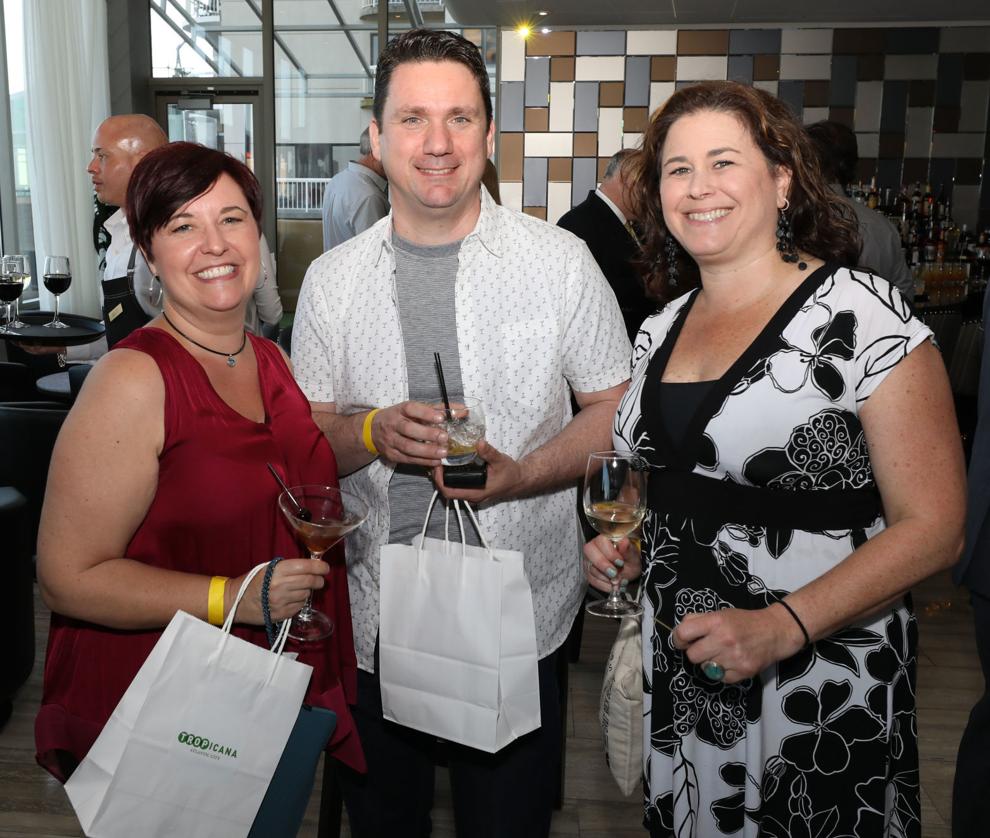 207A4423bb.jpg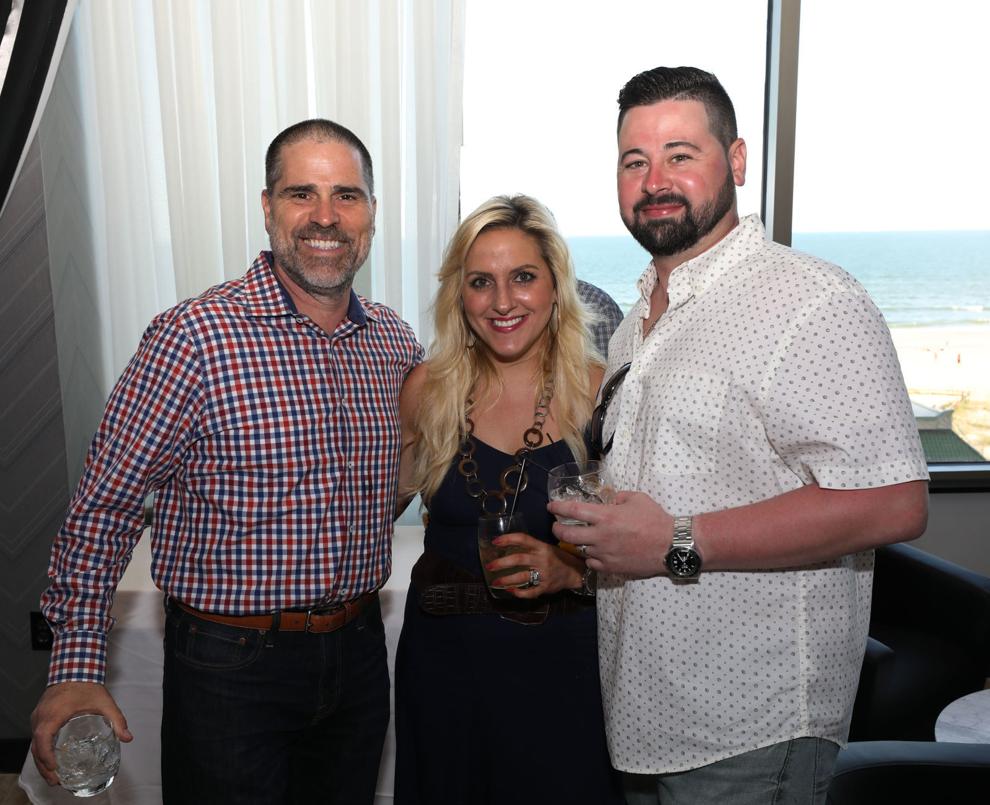 207A4427bb.jpg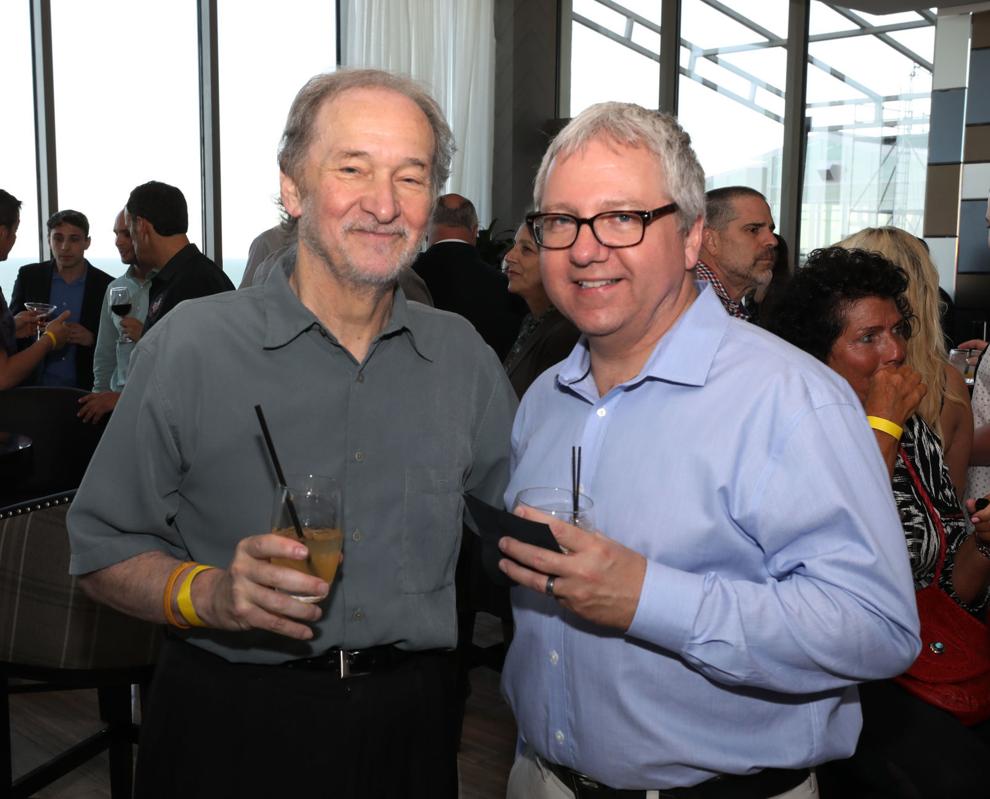 207A4454bb.jpg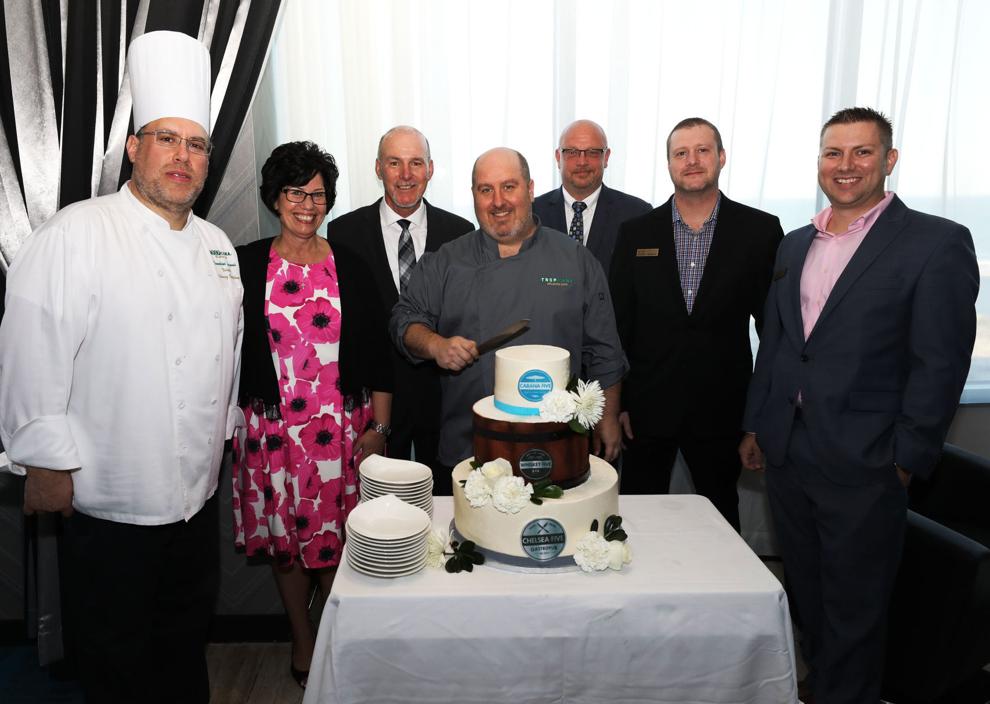 207A4461bb.jpg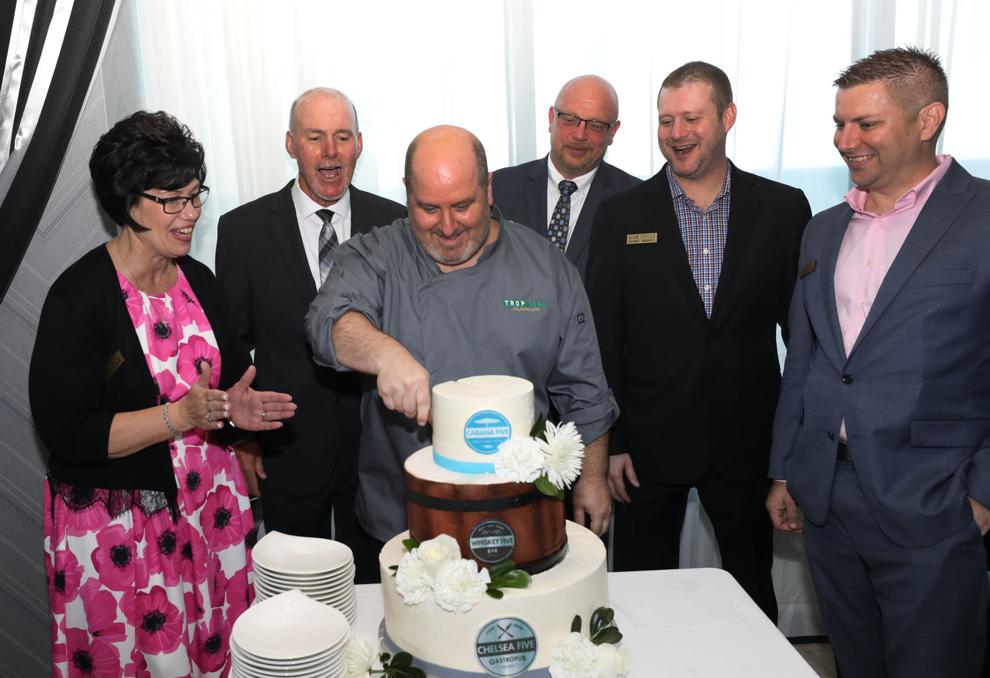 207A4479 bb.jpg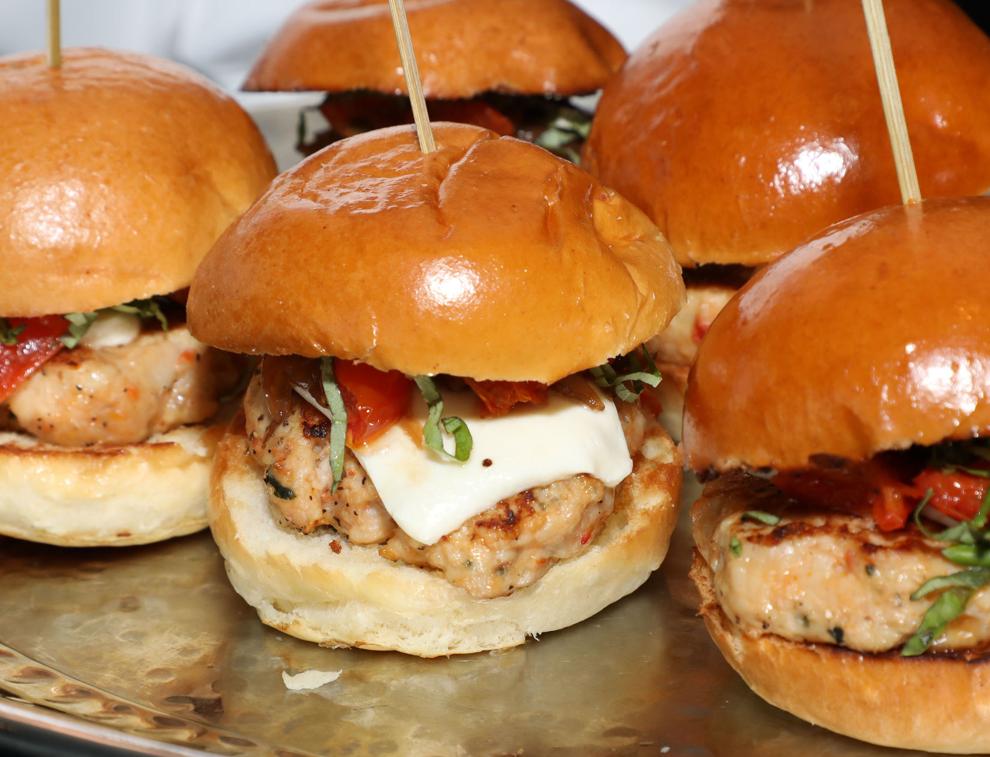 207A4498bb.jpg