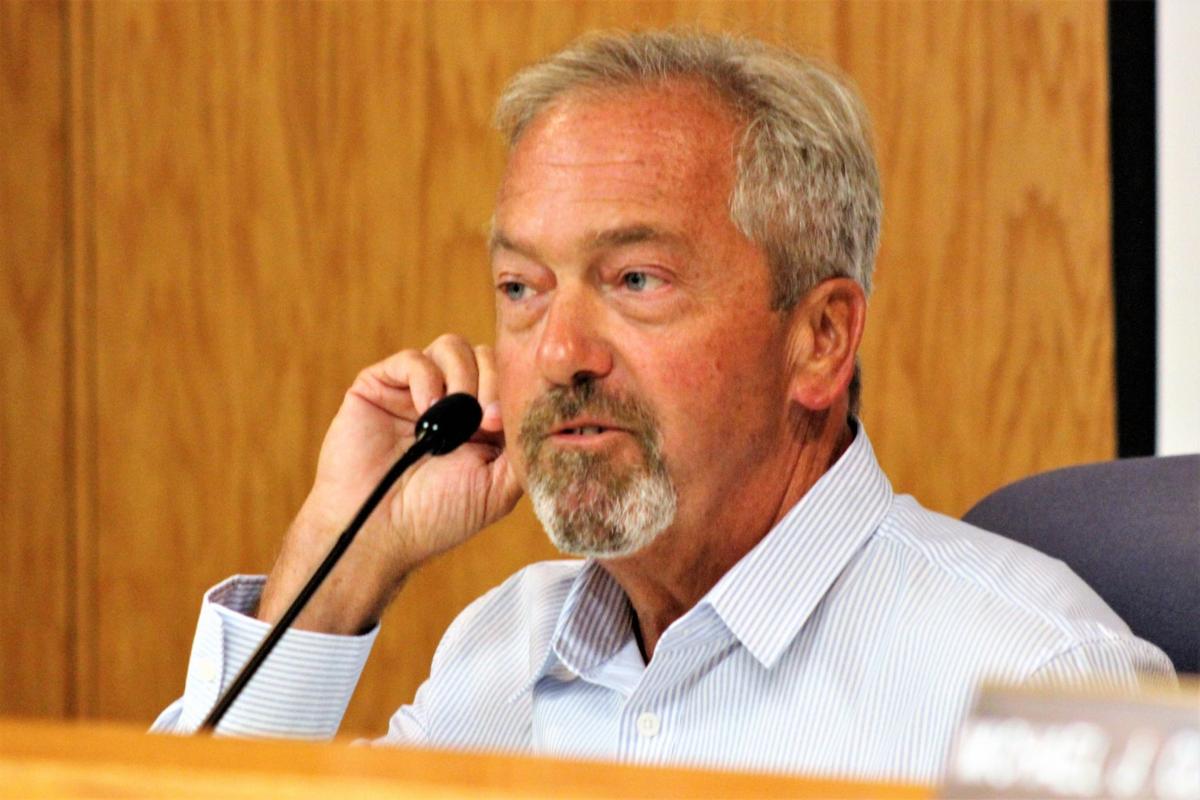 MIDDLE TOWNSHIP — An opinion piece on white supremacy by Mayor Tim Donohue has angered some in his home county and drawn a statement of disapproval from the Cape May County chapter of the NAACP.
In a statement posted after the mayor's writing appeared, members of the local chapter apologized if Donohue had, in fact, been accused of being a white supremacist, but described his approach to the topic as insensitive.
"We found the article arrogant, ignorant and dismissive," the statement reads. "Although you can sense sarcasm in the article, 'white supremacy' is something the NAACP chooses not to play with."
"We thought it was kind of sarcastic. We decided to put a statement out," said Alexander Bland, who this year is running for vice president of the Cape May County chapter of the National Association for the Advancement of Colored People.
He said the organization saw more people reach out on this issue than they have for years.
"One older woman kind of brought tears to my eyes. She believes there was a lot of racism in Cape May County," Bland said.
The piece posted Aug. 9 on the site Save Jersey, which describes itself as New Jersey's No. 1 source of conservative news, commentary, humor and analysis. In it, Donohue lampoons the notion that all Republicans and all supporters of President Trump are racist.
Donohue said the piece began as a Facebook post, which he said drew a lot of reaction and a request from the site to repost. He was inspired to write it after an accusation from someone he's known for years, he said.
"I'm not going to name names. I'm in public life so people will criticize you for whatever you do," Donohue said. "I think there's a broad movement afoot to brand anyone who supports our president in any way as some sort of racist. And I don't think it's right."
He argued that calling about half of the country racist is a terrible way to begin a conversation.
"For the past week, all the people that are still permitted to express their opinions in public, have been telling me that I am a racist and a white supremacist. So, it must be true, right?" he wrote. "I mean, I don't remember bouncing out of bed this morning and thinking, 'How can I reign supreme over people of color today?' But I am assured by 'experts,' who apparently know me better than I know myself, that this latent bigotry is simmering in my subconscious. It's filed under 'P' for privilege and patriarchy."
Donohue, who often uses humor in public comments at Township Committee meetings, goes on to mention his work to elect Antwan McClellan, an Ocean City councilman running for state Assembly as a Republican, describing him as the first African American endorsed by a major party.
He also mentions running the campaign of Melanie Theresa Collins, a black woman who ran for a seat on Township Committee.
In public comments, Collins has described Donohue as a close friend.
Donohue goes on to say he would search for signs of white supremacy in Cape May County, where there remains strong approval for the president.
"I imagine I'll be held up in traffic by the daily KKK marches and torch-lit Skinhead Rallies. I have never seen one yet, but I'm sure that is my own biases and bigotry blinding me to the heartbreaking oppression I bring upon others," he wrote. He suggested starting with his 84-year-old mother, describing her as pro-life, God-fearing and a big supporter of law enforcement.
"You know, the woman who took in an African-American teenager in need to live as our fifth brother back in the day. He still calls her mom ... and sends her flowers." Donohue concludes the piece.
Bland said some statements or proposals that may not seem insulting to one person, can be very upsetting to another.
"I don't want to talk directly to the mayor, but people have got to get out of their bubbles," he said. But he added that he's not sure how he would react to being accused of racism, either.
"I don't know what I would do. I don't know how I would react," Bland said.
Donohue reached out to the organization after it released a statement. Bland said he was respectful and seemed willing to listen, and both men said they plan to meet to discuss things further.
Donohue said more communication was what he wanted to accomplish with the piece. He said he did not intend to dismiss the matter.
"I certainly did not mean to indicate in any way that racism or white supremacy don't exist. Those things do exist and do great damage to our society," Donohue said. "If anyone took that perspective from my post, I regret that."
Get local news delivered to your inbox!
Subscribe to our Daily Headlines newsletter.