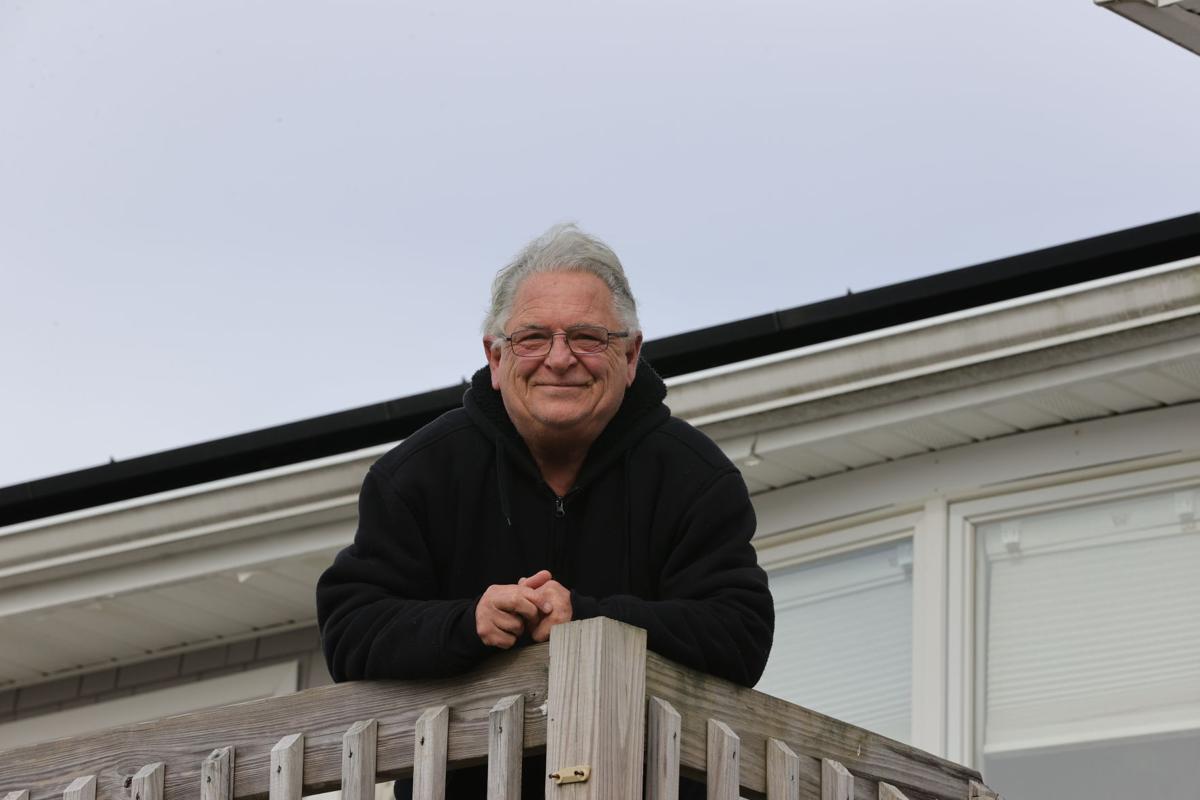 Three weeks ago, Anne Mawhinney's friend registered her and her husband, Robert, 94, to get a vaccine through the state's online COVID-19 portal.
"We haven't heard anything since," said Mawhinney, 88, of Somers Point.
She called the state's COVID-19 hotline five times last Monday and a handful of times Tuesday. Every time she called, she was met with a recording that prompted her to visit the state's COVID-19 website, but she doesn't have a computer. The couple also doesn't have any children to help them.
For weeks, many elderly people in the state have been frustrated, upset and afraid as they struggle to arrange for a vaccination. Appointments are a rarity, and talking to a live operator through the state's hotline, which went live last week, is also hard to come by. In the first hour the state's vaccination hotline went live, it received 17,000 calls. It received 58,000 calls in the first four hours, Gov. Phil Murphy said last week.
Mawhinney had a pacemaker put in July 2, and her husband, a veteran of World War II, is disabled.
"Here we are with all these problems and we just have to deal with it," she said. "I'm ready to have a nervous breakdown. We're stuck in the house. We haven't been in any restaurants. We haven't been to church. When we need something from the store, our friend goes for us."
Gov. Phil Murphy said Wednesday the state was told it would receive 130,000 doses of vaccine a week over the next three weeks. He said Friday there are about 20,000 more vaccinations daily than there are new positive cases. A technical problem on the state's COVID-19 site that double booked appointments was also being addressed. Because of the technical issue, he said, a number of appointments had to be canceled but will be rescheduled. More appointments will be allotted once more vaccines are available, he said.
Hotline operators will begin making vaccine appointments Sunday, but there are no plans to increase the number of operators.
"We're not wild about 'just show up,' first-come, first-served," Murphy said Wednesday. "We want this to be an appointment-based system, and for the most part that has been the case."
He was asked why the state didn't build a unified system early on to be able to handle the influx of registrations.
The number of COVID-19 vaccination sites across the state has grown to 109 as of Friday. Bel…
"We're building the airplane here as we're flying it," he responded.
"This may be the most complex logistical undertaking, other than going to war, in the history of the United States," he said. "The fact that we have 270 sites and we've got a call center with trained people answering it, and all of that is from scratch within literally a number of weeks. Obviously this is a work in progress."
But that's not reassuring to the older population.
Thomas Martin, 79, of Ocean City, called the hotline Monday and was put on hold for 37 minutes before being disconnected.
"Absolutely nothing from the state has been helpful," he said.
LOWER TOWNSHIP — Mayor Frank Sippel on Wednesday said the field house at Lower Cape May Regi…
He registered through the state portal Jan. 11, and has spoken with both the Cape May and Atlantic county health departments. He was told he would get an email from the state notifying him and his 79-year-old wife, Phyllis, of their vaccine eligibility, but he hasn't received any correspondence.
He's also checked with ShopRite pharmacies, Atlantic Cape Community College and Rowan University. He was willing to drive to Glassboro, Gloucester County, but quickly found out the vaccine site there also had no appointments available.
"I've probably gone through a dozen vaccine sites," he said.
Martin was advised he could register for an appointment for the vaccine mega site at the Atlantic City Convention Center by going online at 3 p.m. last Tuesday. He went on the registration website at 2:45 p.m. and was told there were 7,800 people in front of him in the queue. At 2:50 p.m., his wife went on the site and was told there were 28,000 people ahead of her.
"That has been a total disaster, the mega site," he said. "I can't imagine what it was like at 3 o'clock. Having thousands of people in front of you on a queue is ludicrous."
MIDDLE TOWNSHIP — The Department of Veterans Affairs on Wednesday said it will open a COVID-…
The Martins stayed online, but after 35 minutes of waiting patiently, all appointment slots were full.
The most frustrating part for Mawhinney is that she and Robert have always been very active. They used to go out to dinner every Wednesday.
"He just had a birthday, we just had our 66th wedding anniversary, and we couldn't even go out to celebrate it," she said. "We should be at the top of the (vaccine) list, but we can't even get on a list."
Her biggest fear is what could happen if she doesn't get the vaccine sooner rather than later.
"We don't want to be on a ventilator," she said.
According to state records, 39,601 doses of the COVID-19 vaccine have been administered in A…
The Martins have stayed home as well, avoiding the beach and boardwalk all summer. The most frustrating aspect for Thomas is not getting a response.
"It's like you're down a well," he said. "I would just like someone to answer how you get on the list for the vaccines."
Lucy Chiumento, of Hammonton, called her pharmacy but was told she couldn't get vaccinated until February or March.
"We're frustrated because my husband is 90 and I'm 89," she said. "We're up in first place, we should get it, and we've been in the house for a year now."
Her son drives from an hour away to take her and her husband, Anthony, to their doctor appointments. Their other son, who is 65, does all of their grocery shopping for them online.
"I do have to go places, but I don't want to bother them," she said.
Once she gets the vaccine, she will feel more comfortable going to restaurants and stores.
"I wish we could get (the vaccine) as soon as possible," she said. "We've waited long enough."
Frank Cioci, 73, of Brigantine, needs to have colon surgery but can't schedule it until he gets the vaccine. But he also can't get the vaccine.
"I went and registered through the state portal, and then I registered in Atlantic City for the mega site," he said. "It was unbelievable. I went on at 3:30 and had 10,000 people in front of me."
Like Martin, Cioci has been calling the county health department and the state hotline, but to no avail.
"That's the biggest joke you can even talk about, that COVID number," he said. "It's so confusing right now."
Cioci can't wait months. His surgery was scheduled for Jan. 19 but will keep getting pushed back until he's vaccinated.
"And I'll die if I get COVID," he added.
He's been going in circles, from calling hospitals to his doctors to vaccine sites, and he's not getting any closer.
"Every time I do this, I get really panicked," he said. "I just can't take it. It's aggravating."
Contact: 609-272-7239
Twitter @ACPress_CJ