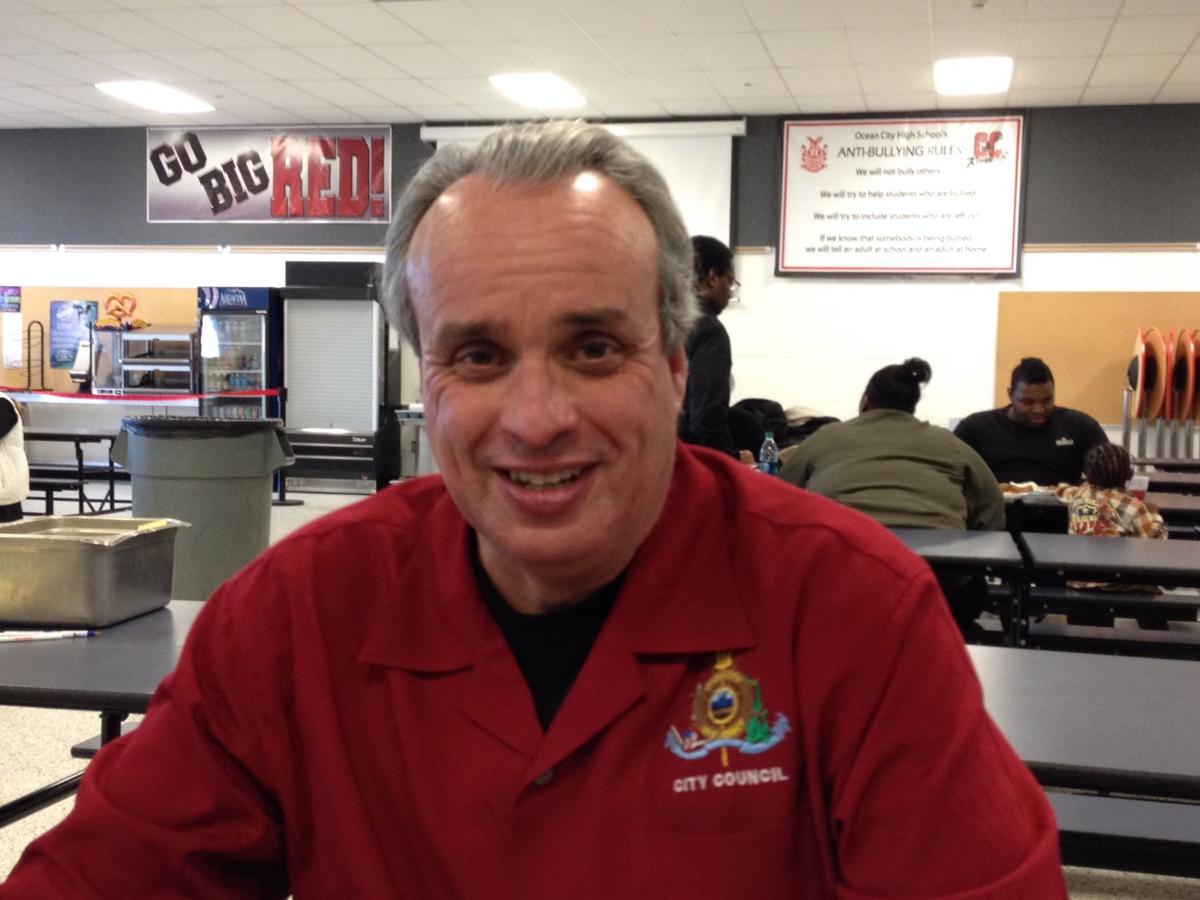 OCEAN CITY — Three-term at-large City Councilman Keith Hartzell on Monday put it on the record — he plans to challenge Mayor Jay Gillian in the election in May 2022.
Through the summer, there has been widespread speculation in town that Hartzell planned to run for mayor.
"With great support and encouragement from friends and residents, I wanted to end all speculation and announce publicly my intention to run for mayor," Hartzell stated in a news release Monday. "The election is less than 34 weeks away, and I believe it is time to start talking to the voters about finally solving problems."
Hartzell cited flooding concerns, a proposal for wind turbines off the coast, taxes and quality of life in the resort. He also opposed Gillian's $42 million plan to combine the city's police and fire departments and the courts into a single building on West Avenue at Fifth Street.
Hartzell described it as overpriced and unnecessary, but said there needs to be a new police station built.
Gillian plans to run for reelection, for what would be his fourth four-year term in office.
"I'm not surprised by Keith's announcement," Gillian said in an emailed response to a request for comment. "It's been no secret he's been knocking on doors during a pandemic and issuing poorly timed and unproductive statements, such has his recent nonsense about flooding issues on the same day that the remnants of a hurricane threatened us." 
In a recent interview, Gillian cited the long-term plans for the public safety building as one reason for him to run again, describing it as the last piece of the series of infrastructure improvements he launched, including road and drainage work, reconstruction of the city's Boardwalk, dredging in the city's lagoon and other large-scale projects.
"Our residents, property owners and visitors have recognized and appreciated our efforts," Gillian wrote, saying residents do not want a return to "arguing and endless debate and posturing by their elected officials."
Hartzell, 65, is a local businessman and regional sales manager for Von Drehle Corporation, selling paper products. He is a former president of Main Street Ocean City, a member of Ocean City Veterans of Foreign Wars and American Legion posts, a member of Ocean City Exchange Club, and a board member with the Ocean City Regional Chamber of Commerce and Business and Neighborhood Development (BAND).
Over the past few months, Hartzell has been knocking on doors and speaking with residents.
"We are announcing now and getting back on the streets to keep listening to the people of Ocean City and building this movement for positive change," Hartzell said. "In the New Year we will hold a kickoff rally with our friends and volunteers and building a campaign that Ocean City will be proud of."
This story was updated to include comments from Mayor Jay Gillian, which came in too late to be included in the print edition. 
Contact Bill Barlow:
609-272-7290
Twitter @jerseynews_bill