HAMILTON TOWNSHIP — By the time Gov. Phil Murphy announced Tuesday that all malls in the state would have to close by 8 p.m. that day, nearly half the stores in the Hamilton Mall had already shut their doors.
By 7 p.m., when the mall entrances were locked for the foreseeable future, the parking lot had emptied of all but a few employee vehicles.
Inside, it was quiet except for the carnival barking of children's quarter-rides calling to the void and the occasional crackle of security guards' walkie-talkies.
The food court was roped off with yellow security ribbon. Announcements about COVID-19 were taped to the inside of vendor windows.
New York-based Namdar Realty Group, which owns the Hamilton Mall and 55 other malls across the country, did not immediately respond to a request for comment.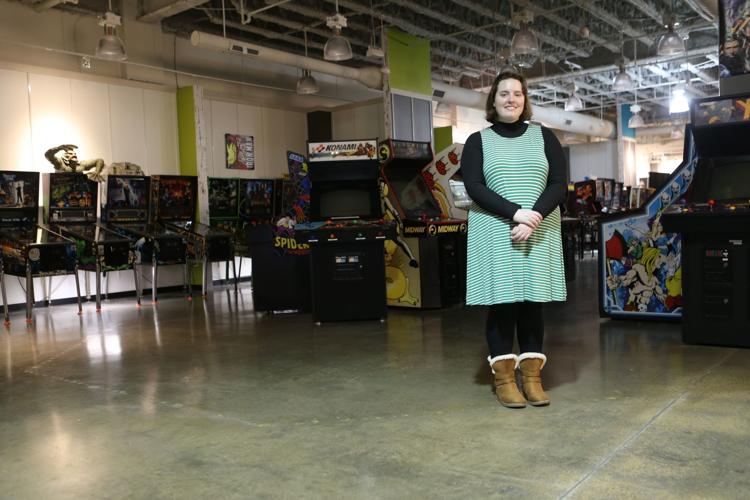 Starcade owner Bridget Den Boer was one of the last people still working. She stays every night to sanitize everything and noticed people were still trying to get in at 7:30 p.m.
"There's a lot of confusion," Den Boer said.
She said the mall sent out a memo Monday announcing reduced hours to comply with the governor's directive that everyone should stay home after 8 p.m., but on Tuesday the vendors were left to find out on their own that the mall was shutting down.
Starcade is a full arcade with pinball, stand-up video game consoles and online gaming, but rather than pay with tokens or quarters, visitors pay for the amount of time they want to play.
"I'm a business that's crucial that people come and congregate in," Den Boer said. "As a person, I'm happy people are practicing social distancing, but as an owner (it's hard)."
Den Boer had only 20 customers Tuesday, noting it was mostly groups of people who didn't know what to do with their time.
"I wasn't sure if I should be open, but I figured if the mall was open, I would," she said.
Starcade was in the Showboat Atlantic City for 10 months before making the move to the Hamilton Mall in September. Business has been steadily growing, but last weekend was the worst ever, she said. She canceled a pinball tournament and the weekly Wednesday night pinball league.
She's had to postpone several birthday parties as well.
EDITORS NOTE: As of March 31, this story will no longer be updated. An update list of restau…
"Luckily the parents still want to have them," Den Boer said. "It could be next week, next month, who knows? It's scary, the uncertainty."
She thinks she can weather the closing for a month or two but not long.
"I think that goes for a lot of businesses," Den Boer said.
The mall has faced the shuttering of anchor stores in the past two years, including Sears and JCPenney. Den Boer is not worried the current closing could push the mall over the edge.
"Business is good," she said. "They've made strides to fill the open spaces."
Another locally owned business having to contend with the mall closing is Gregg Mester's Level Up Entertainment comic book and video game store located just upstairs from Starcade.
Mester's one advantage is that he's been in a similar situation before. Level Up opened at its original location on Tilton Road in Egg Harbor Township in 2007, just six months before the last recession.
"Not that we're prepared for it, but we have a better understanding of what things we can do and what things we need to do," Mester said.
Chief among those is talking to debt collectors to find out what their plans are and Namdar to see about getting into his store.
In a normal month, Level Up does 10% to 15% of its business in online sales. During the closing, they've offered to ship regulars the comics they'd normally buy in person, but at the moment, all that stock is locked up in the mall.
"We had basically three or four hours to figure out what we were going to do," Mester said. "We were running around like crazy to try and get people's shipments packed. We're hoping Namdar will work with us."
He said it's difficult to make predictions when things change on a daily basis.
Mester also is concerned that the slowdown in sales won't stop when the mall reopens.
"At the end of this, lots of people won't have money to come shop, so it will go on even longer," he said. "The government is talking about giving people money, which will be helpful in the long term."
Comics are at their heart a face-to-face business.
"That's how comics work, because it's all about the community talking about what we love," Mester said. "Most small businesses have to have that community. For us, we're trying to build that family ... because we wouldn't be open for 13 years without it. We want to keep in contact with people so at the end of the day ... they will come back."