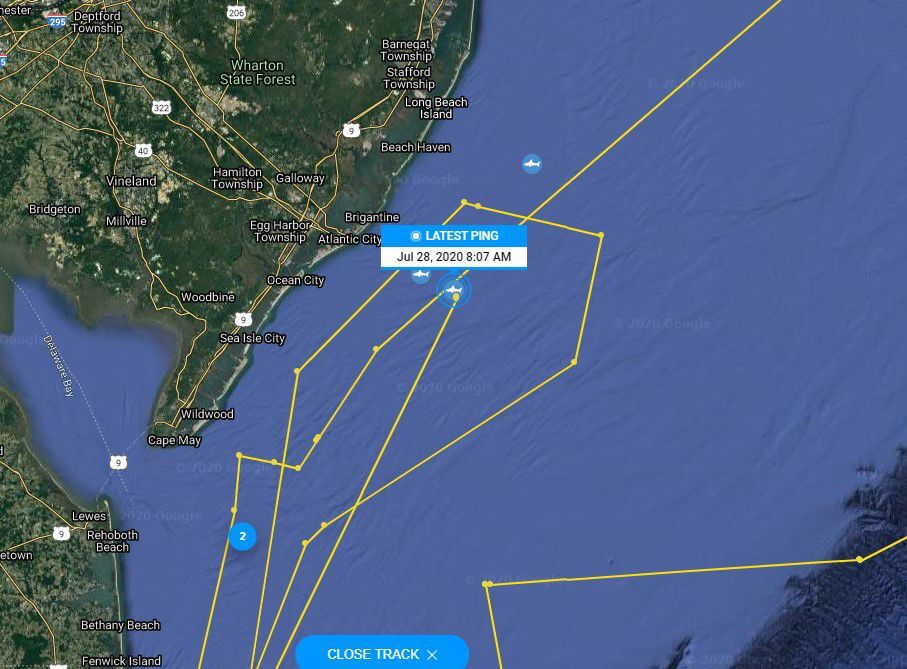 Miss May has reappeared off the coast of New Jersey.
The 10-foot great white shark pinged near Atlantic City and Ocean City just after 8 a.m Tuesday, according to marine life data collecting nonprofit Ocearch.
A ping occurs when a tagged shark breaches the water for at least 90 seconds. Categorized as a sub-adult, Miss May has been tracked by the organization since she was tagged off Florida in February 2019. She pinged near Ocean City last Fourth of July.
LONG BEACH TOWNSHIP — A video Thursday morning shows a shark attacking a dolphin in the surf…
Interest in great whites in South Jersey has grown over the past decade thanks to Mary Lee, a 16-foot adult female who was tagged in 2012 and spotted near Long Beach Island as recently as 2017. At the time, having access to real-time updates on nearby sharks was relatively unprecedented.
Those interested in tracking Miss May's movements can visit her Ocearch page or follow her on Twitter.
Contact: 609-272-7210
Twitter @ACPressAustin