Note: This story has been updated to reflect that the OceanFirst Foundation Jazz at the Point Festival has been postponed to 2021.
During a more than 50-year recording career, trumpeter and flugelhornist Randy Brecker's creativity has expressed itself in three ways: Through his solo albums, through his work in groups and through his work as a studio musician.
Brecker, who turns 75 on Nov. 27, appreciates the collaborations that made his recordings with the groups Blood, Sweat & Tears, Dreams and The Brecker Brothers what they were, but he has a special place in his heart for his albums where he is the leader.
"Solo recordings take precedence mostly because I don't have to share the conceptualization with other people," said Brecker, who added the band records were a great deal of fun. "The collaborative effort is always there." 
Brecker was slated to play Saturday at the Gateway Playhouse in Somers Point as part of the OceanFirst Bank Foundation Jazz at the Point Festival. The Due to COVID-19 restrictions, the festival has been postponed to October 2021.
This was to be Brecker's first live gig since his last official show Feb. 27 at the very start of the COVID-19 pandemic.
"We will be socially distanced by 6 or 7 or 8 feet from each other. ... We are looking forward to it," Brecker said during a recent interview. "I have to practice every day. This sets a goal for the next two weeks."
A Philadelphia native, Brecker was to play in South Jersey for the first time in 23 years. His trumpet was last heard live in the area in 1997 at Carney's during the Cape May Jazz Festival.
Brecker said he played at the Jersey Shore all through his high school years as his parents had a summer place in Atlantic City.
"I worked in Ocean City and Wildwood backing up artists Bobby Rydell, Al Martino and Vic Damone," Brecker said.
He was coming with a quintet that features his wife, saxophonist Ada Rovatti; pianist David Kikoski, of Milltown, Middlesex County; bassist Steve LaSpina; and drummer Steve Johns.
Some of the most accomplished musicians in world will gather at the annual OceanFirst Bank F…
Brecker first met Kikoski in 1988 with they were both playing with jazz drummer Roy Haynes. Kikoski was the pianist on Brecker's 1993 solo album "In the Idiom."
"We have played together a lot throughout the years, but it's been a couple of years," said Brecker about this particular band.
Brecker, who has won seven Grammy Awards and been nominated 20 times, has released more than 20 albums as a leader. He said his band will play some songs from his older days and maybe a couple of jazz standards because the group can really swing.
In 1974, Brecker was signed by music industry executive Clive Davis' Arista Records. He was supposed to release his second solo album on that label, but Brecker said Davis insisted the recording be issued under the title the Brecker Brothers with his saxophone-playing brother, the late Michael Brecker.
Brecker is probably best known for his work with the jazz fusion group the Brecker Brothers band, who originally existed from 1974 to 1981.
The OceanFirst Bank Foundation Jazz @the Point Festival will be expanded to a number of diff…
For the Brecker Brothers' debut album, Brecker and the group recorded nine tunes in a studio in 1974.
"Clive loved everything we recorded," said Brecker, who added his ensemble was really prepared when it entered the studio. "Clive said we need a single."
Davis wouldn't release the album until they came up with a single. The band came up with a jam titled "Sneakin' up Behind You," which Davis loved, Brecker said.
The album received three nominations for the 1976 Grammy Awards, including best new artist for the group and best R&B instrumental performance for "Sneakin' up Behind You."
"It propelled us to new heights. It was happenstance, some luck," Brecker said.
Brecker said his younger brother Michael wanted to do a solo record the whole time the Brecker Brothers were recording for Davis at Arista, which led to the band separating in 1981.
"Michael went to play with Steps Ahead. I left to play with Jaco Pastorius. We were apart for 10 years," Brecker said. "In 1992, we decided to do it again. I never figured we'd give it a break for 10 years."  
In a period during the 1970s when there were no Brecker Brothers albums, the Brecker Brothers duo was No. 1 on record labels' call sheets for horn work on studio recordings.
Brecker appeared on Bruce Springsteen's legendary "Born to Run" album in 1975, and on Paul Simon's landmark "Graceland" album in 1986.
"He (Simon) was thoughtful, slow-moving with his decisions," Brecker said.
Brecker also played on four songs on Steely Dan's million-selling album "Gaucho," which reached No. 9 on the U.S. Album Chart and won the 1981 Grammy Award for best non-classical engineered recording.
"For Steely Dan, 30 or 40 or 50 times might be required to record a four-bar solo," Brecker said.
During a period when Brecker was working for music producer Arif Mardin out of Atlantic Studios in New York City, he would record trumpet parts to music, and he would not know whether the song was slated for Aretha Franklin, Carly Simon, Bette Midler or Ringo Starr.
One of Brecker's favorite bookings as a session musician was recording the Todd Rundgren album "Something/Anything?" which was recorded in late 1971. Brecker appears on the single "Hello, It's Me," which was recorded at the Record Plant in New York. Rundgren was in the studio recording his lead vocals and piano while the band played, just like an old-time jazz record.
It became Rundgren's only top-10 pop hit, reaching No. 5 on the U.S. Billboard Hot 100 chart.  
110919_gal_jazzfest (24)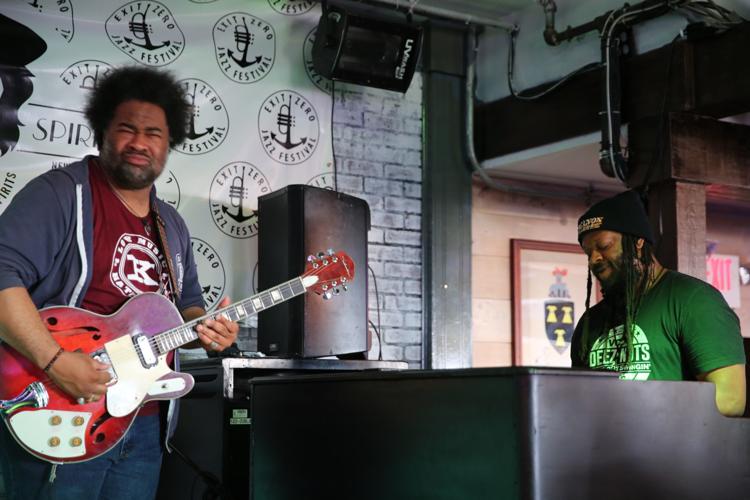 -- HIDE VERTICAL GALLERY ASSET TITLES --
110919_gal_jazzfest (15)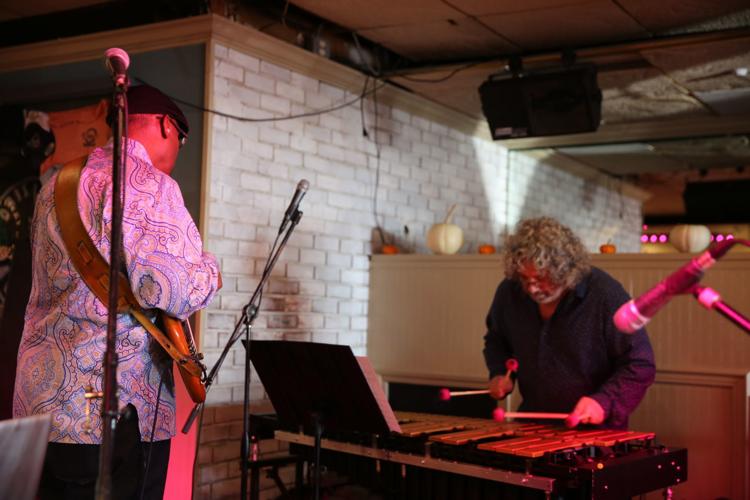 110919_gal_jazzfest (2)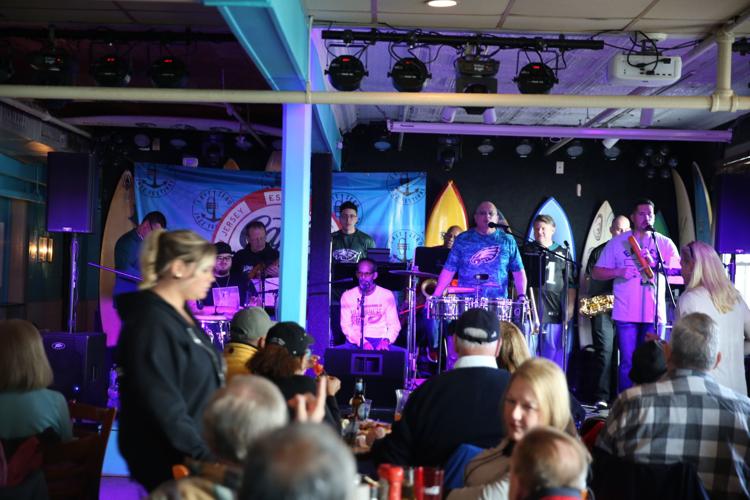 110919_gal_jazzfest (26)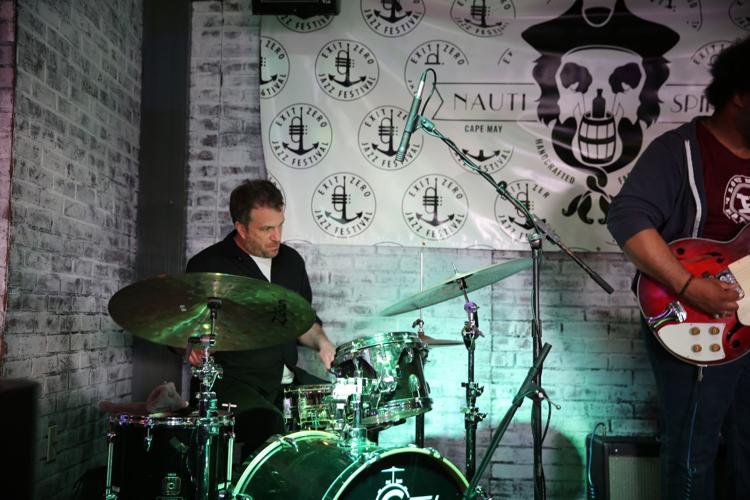 110919_gal_jazzfest (27)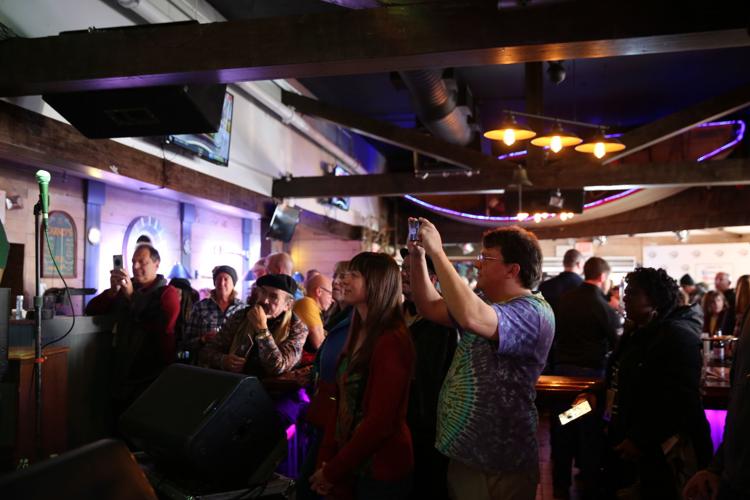 110919_gal_jazzfest (14)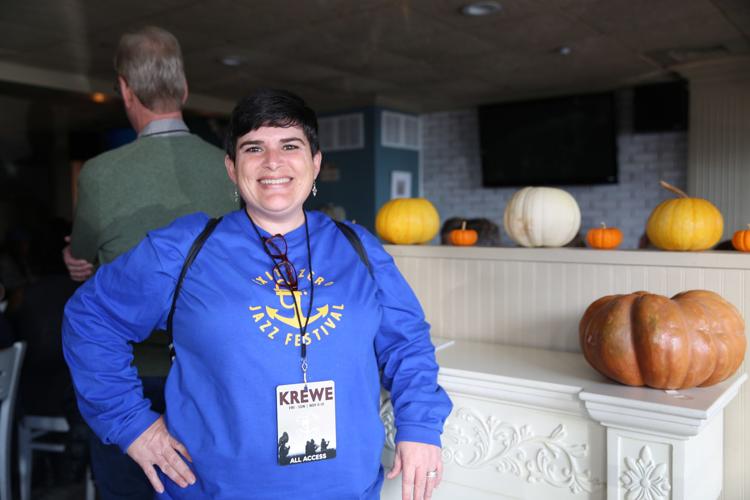 110919_gal_jazzfest (1)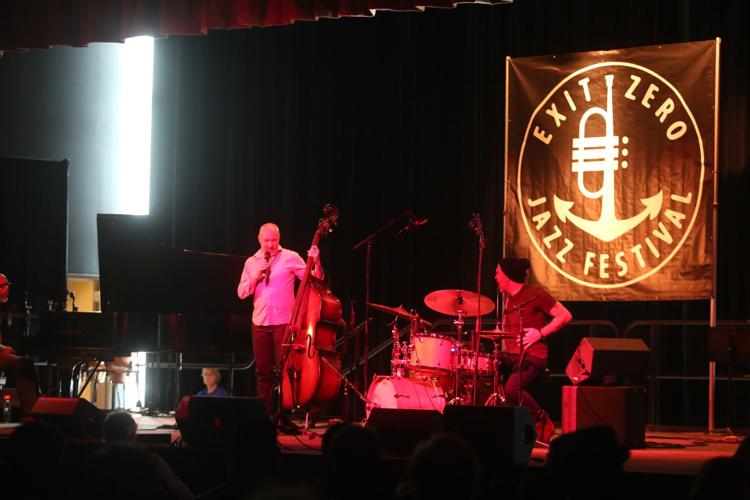 110919_gal_jazzfest (21)
110919_gal_jazzfest (25)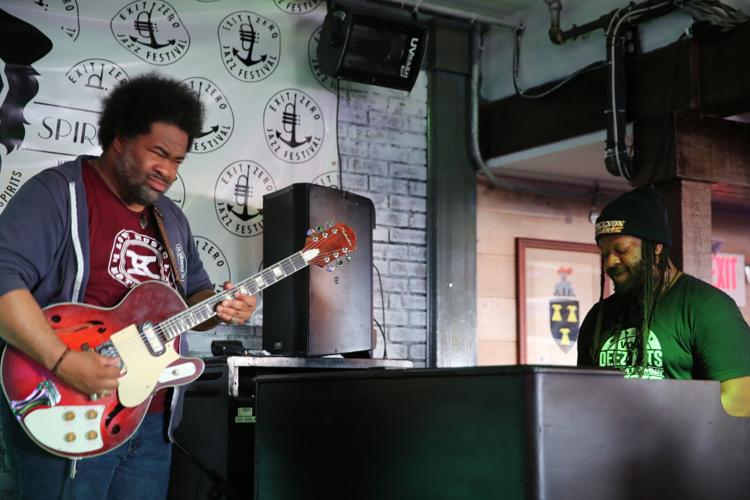 110919_gal_jazzfest (8)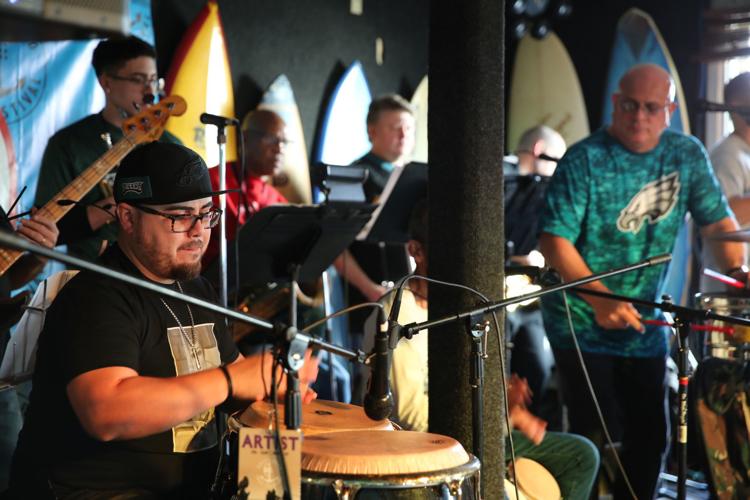 110919_gal_jazzfest (11)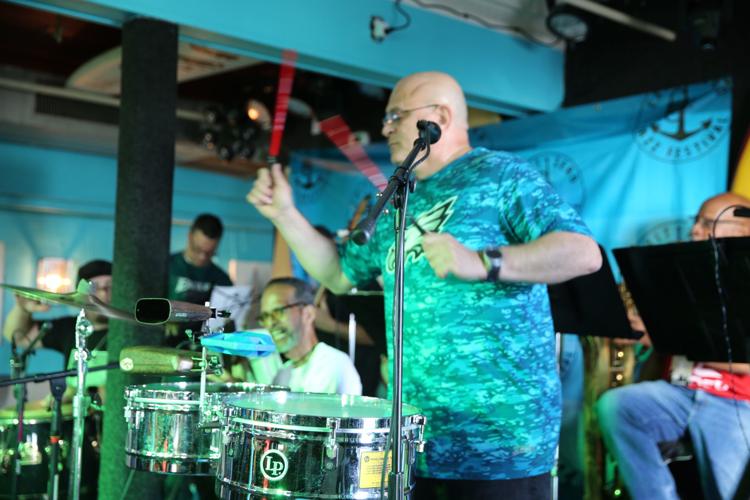 110919_gal_jazzfest (7)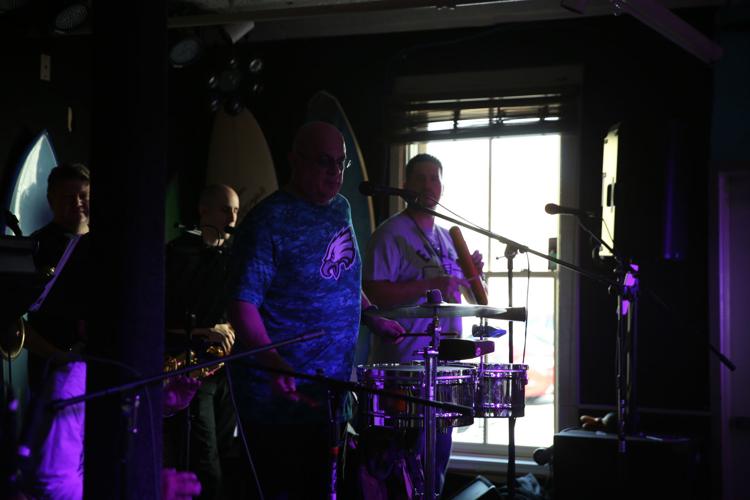 110919_gal_jazzfest (10)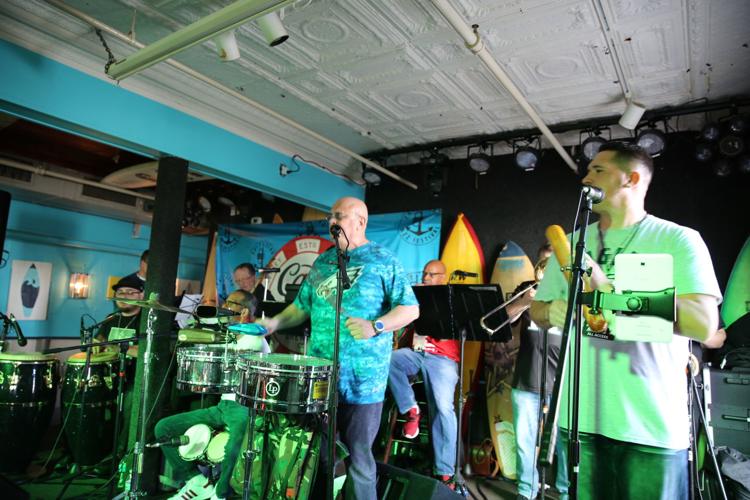 110919_gal_jazzfest (13)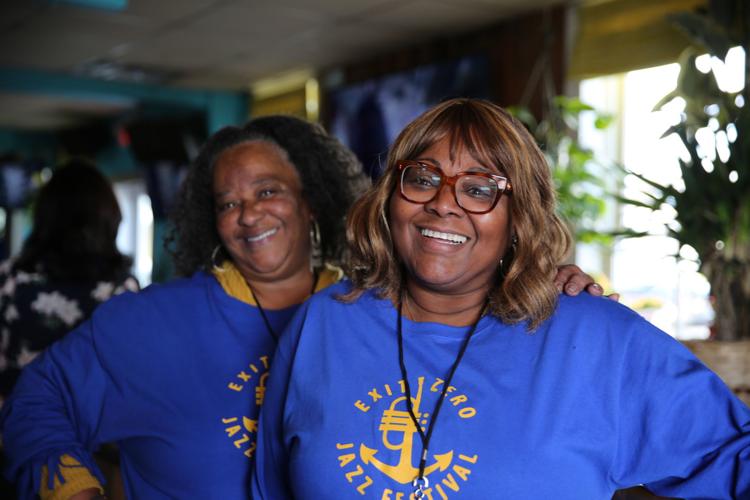 110919_gal_jazzfest (12)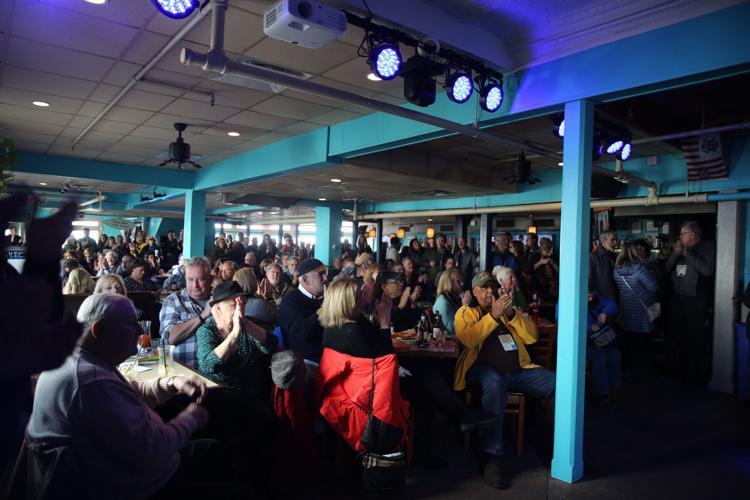 110919_gal_jazzfest (20)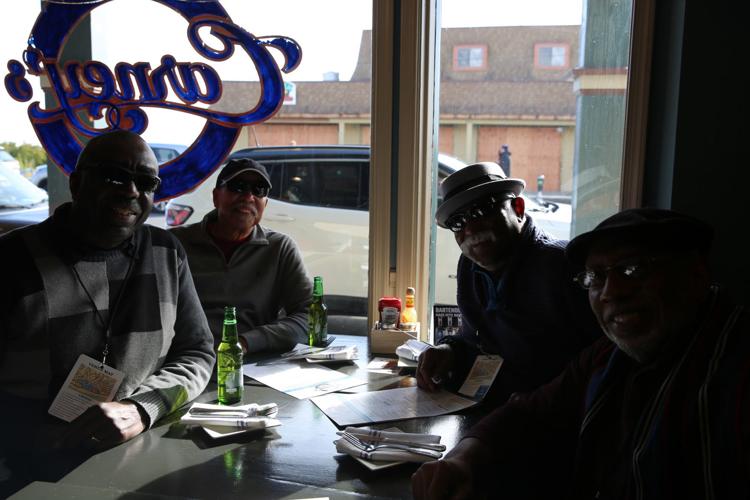 110919_gal_jazzfest (3)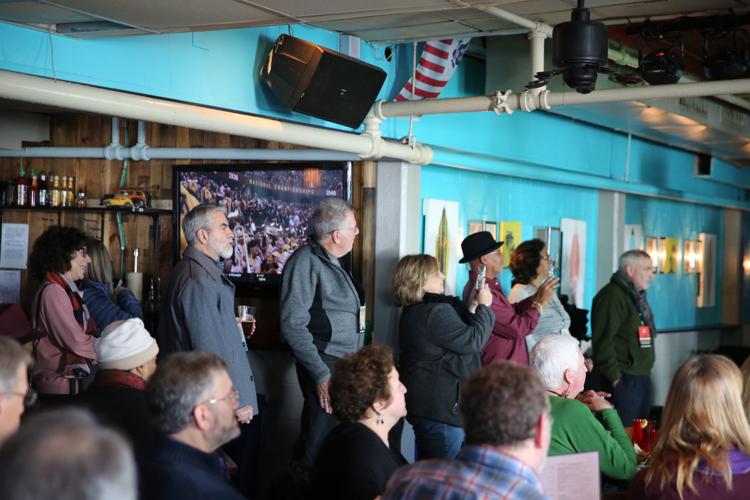 110919_gal_jazzfest (19)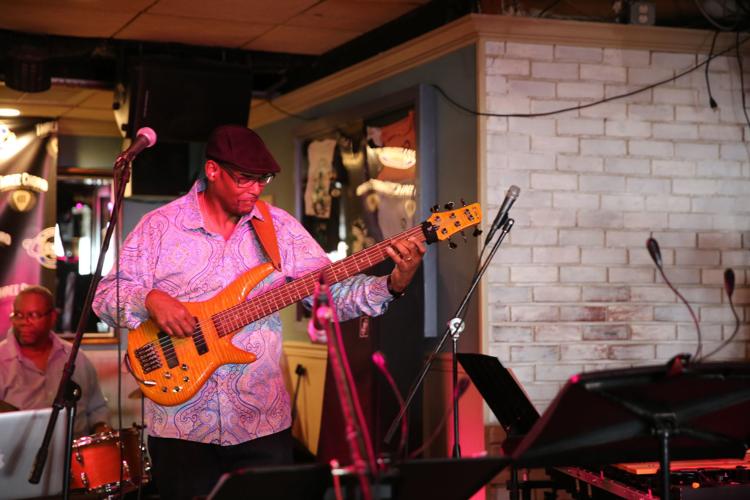 110919_gal_jazzfest (6)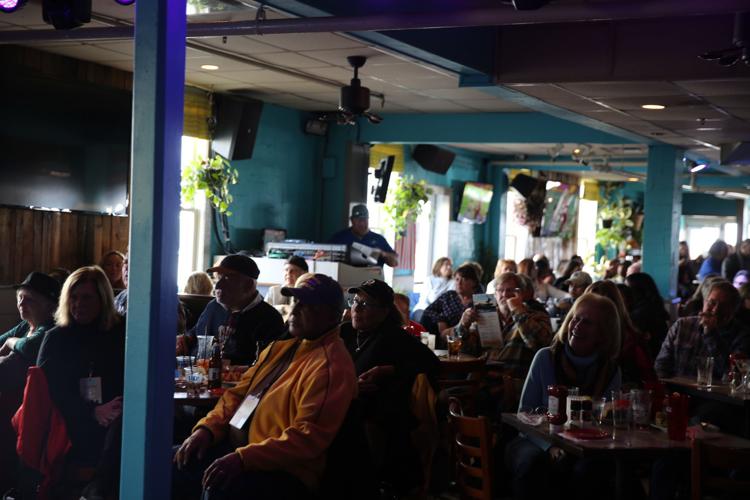 110919_gal_jazzfest (4)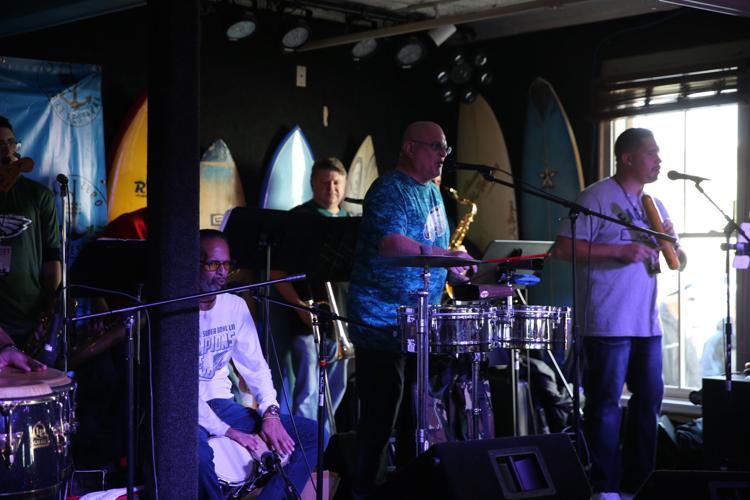 110919_gal_jazzfest (18)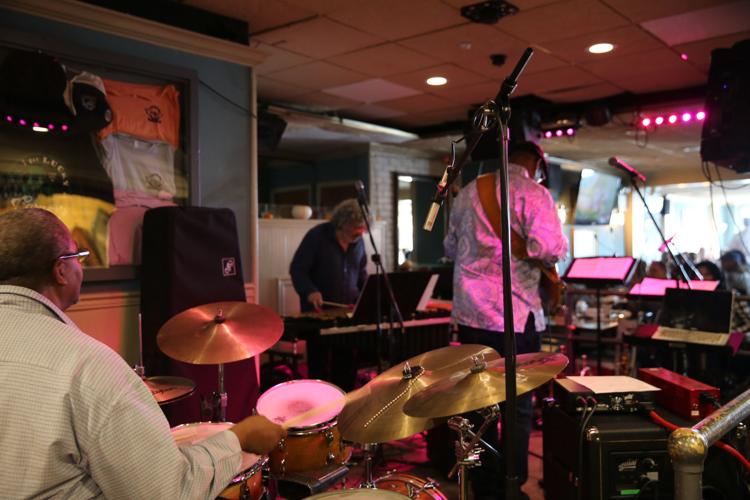 110919_gal_jazzfest (22)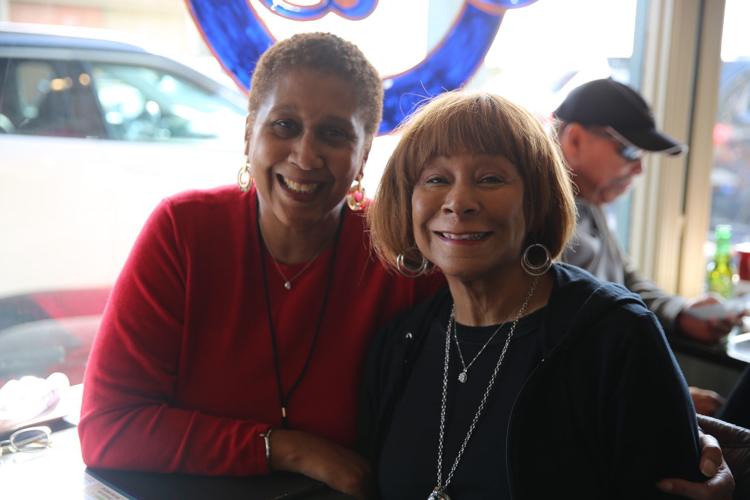 110919_gal_jazzfest (9)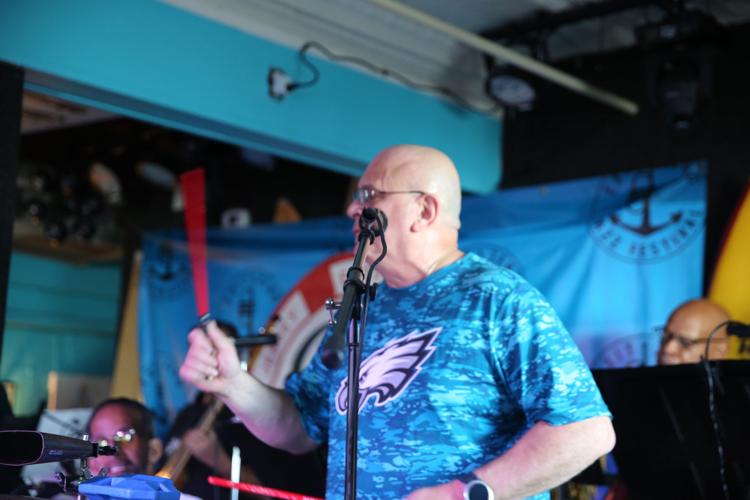 110919_gal_jazzfest (16)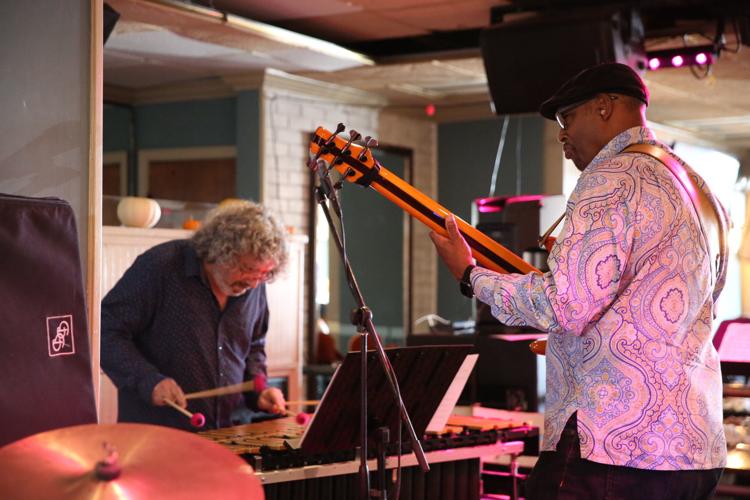 110919_gal_jazzfest (17)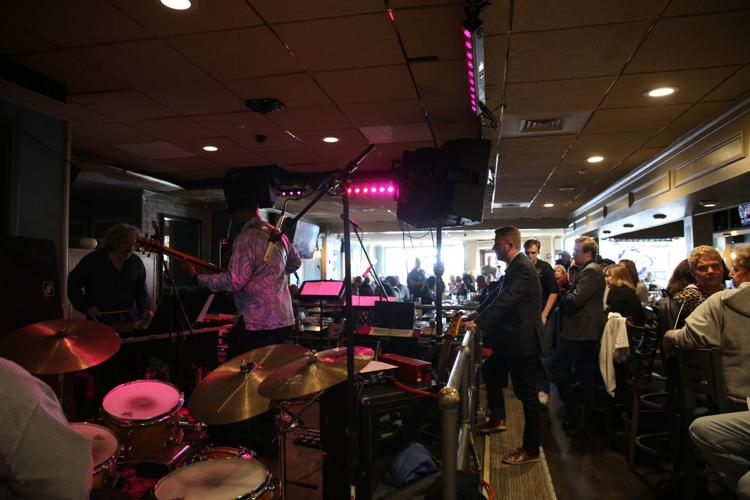 110919_gal_jazzfest (5)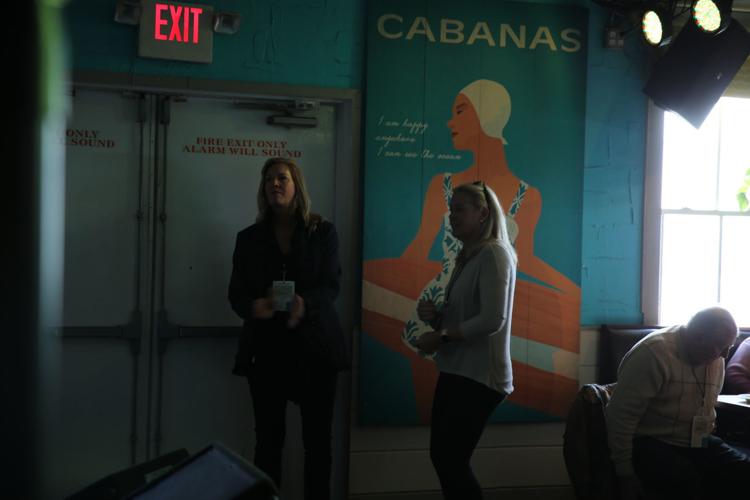 110919_gal_jazzfest (23)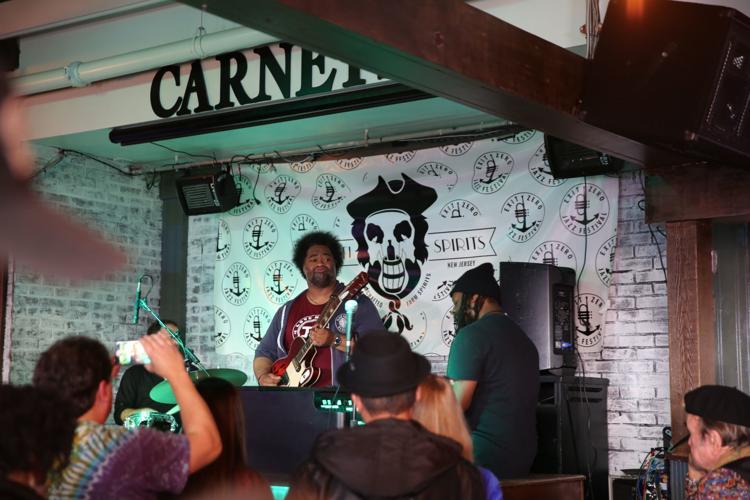 Contact: 609-272-7202
Twitter@ACPressJackson
Get local news delivered to your inbox!
Subscribe to our Daily Headlines newsletter.