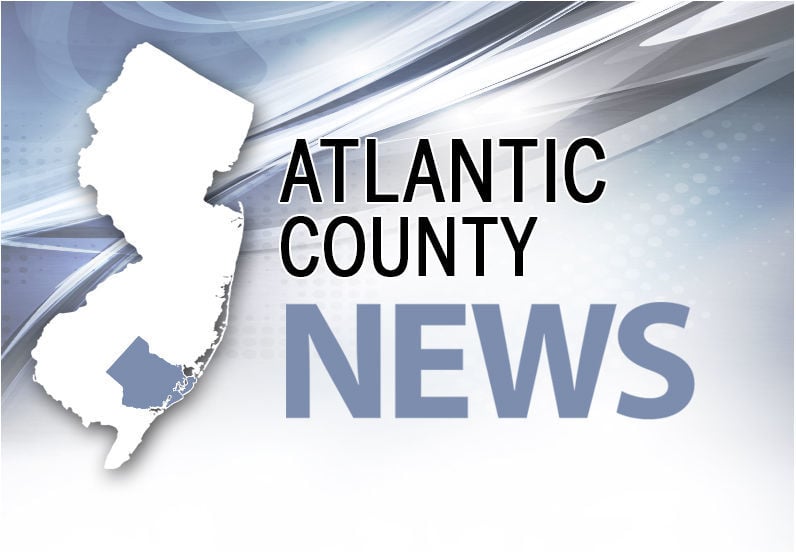 Former Atlantic County Commissioner Ashley Bennett, of Egg Harbor Township, on Thursday endorsed Mico Lucide for Atlantic County clerk in the Democratic primary.
"It is rare that we are given an opportunity to elevate diversity and inclusion in our government. It is even rarer that we have the opportunity to steer the course away from old and tired ways in our government, bringing people access to the political process and civic engagement," Bennett said in supporting Lucide.
Lucide is the underdog in the primary, with Egg Harbor City Mayor Lisa Jiampetti getting the support of many Democratic leaders in the county.
Lucide also said he was endorsed by the New Jersey Working Families Alliance and its leader Sue Altman, the Good Government Coalition of New Jersey, former Vice Chair of New Jersey for Bernie 2020 Barry Brendel and Carlo Favretto Jr., delegate for Progressive Democrats of New Jersey, Atlantic County Chapter.
The clerk's race is the only contested race in Atlantic County's Democratic Primary.
Calvin Ferrara, deputy political director for Amy Kennedy's 2020 congressional campaign, has…
Incumbent county Clerk Ed McGettigan declined to run for reelection.
The Atlantic County Democratic Convention is Sunday, the county Republican Convention is Saturday and the primary election is June 8.
Fitzpatrick gets fellow Democrats' endorsement
Democratic Atlantic County Commissioner Caren Fitzpatrick got the endorsement of several prominent Democrats this past week in her candidacy for state Assembly in the 2nd Legislative District.
Gov. Phil Murphy, Senate President Steve Sweeney and Senate Majority Leader Lou Greenwald have all said they support her in the uncontested primary.
Egg Harbor City third-term Mayor Lisa Jiampetti on Monday announced she is running in the De…
Fitzpatrick is running alongside Assemblyman John Armato, D-Atlantic, and Assemblyman Vince Mazzeo, D-Atlantic, who is running for state Senate.
"Caren Fitzpatrick is a proven vote getter in Atlantic County and will be an excellent addition to our ticket," Greenwald said.
Federal cannabis legislation
U.S. Sen. Bob Menendez, D-N.J., on Thursday announced the introduction of bipartisan legislation that ensures legal marijuana and related businesses have access to comprehensive and affordable insurance coverage.
The Clarifying Law Around Insurance of Marijuana (CLAIM) Act of 2021 is cosponsored by Sens. Rand Paul, R-Ky., and Jeff Merkley, D-Ore.
Atlantic County Clerk Ed McGettigan will not seek reelection, he said Friday, opening the do…
All but six states have marijuana legalization or decriminalization laws on the books for recreational or medicinal purposes, Menendez said, adding their businesses need insurance like any other.
"Current federal law prevents these small business owners from getting insurance coverage, and without it, they can't protect their property, employees or customers," Menendez said.
Last month, state legislators enacted reform legislation legalizing and regulating adult recreational use of marijuana, after voters overwhelmingly supported legalization in a ballot question in November.
Sens. Menendez and Paul also cosponsored the Secure and Fair Enforcement (SAFE) Banking Act of 2019, which was introduced by Merkley in the last Congress, to ensure legal marijuana businesses can access banking services, such as lines of credit, savings and checking accounts, processing customers' credit cards and employee payrolls.
Contact Michelle Brunetti Post: 609-272-7219
Twitter @MichelleBPost