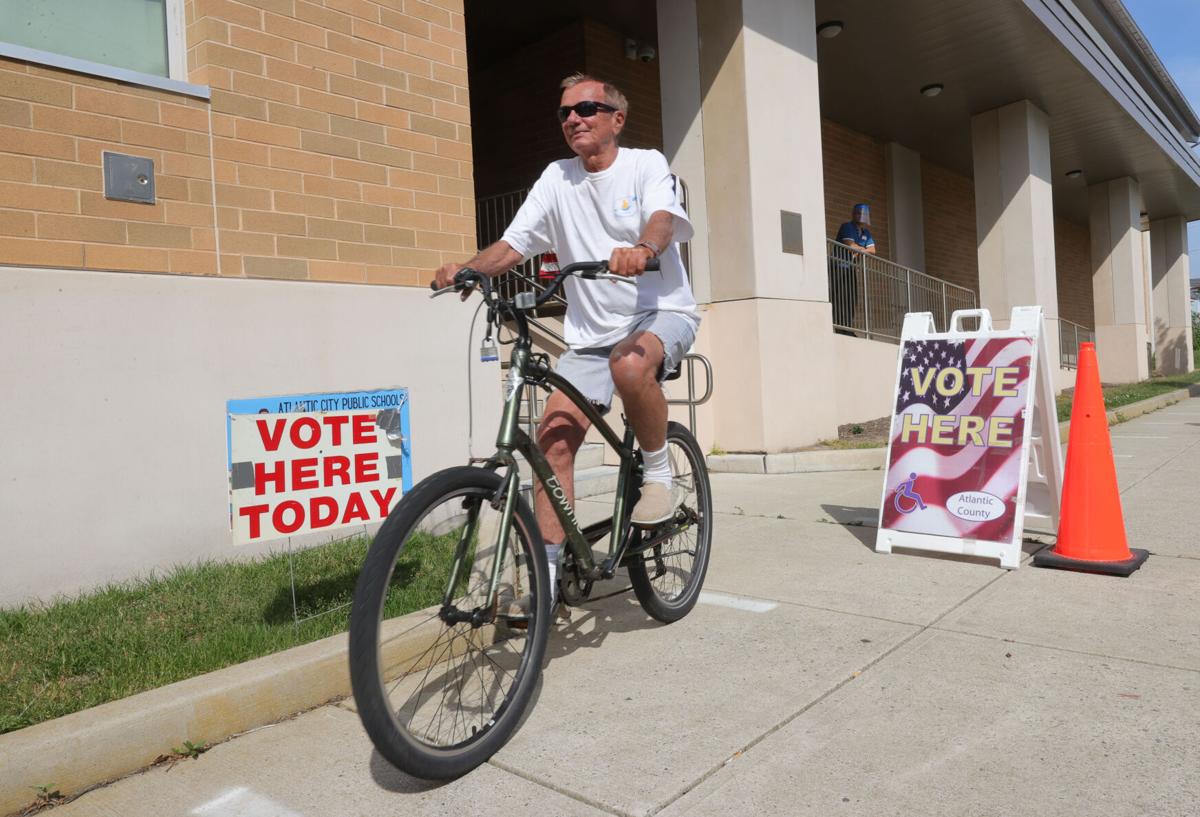 The state's first mostly in-person election since the COVID-19 pandemic struck seemed easy to election officials, they said, after last year's mostly vote-by-mail elections forced their offices to handle tens of thousands of paper ballots.
"Last year … we got more than 14,000 phone calls in our office in October. People wanted information, they were upset, it was just a crazy, crazy time," said Cape May County Clerk Rita Rothberg. "I spent most of my time talking to voters and calming them down. This time was a breeze."
She said her focus now is getting ready for early voting for the November election, and making people aware of what's coming. A new state law requires 10 days of early voting with special new machines in limited locations in each county.
The Board of Elections will be talking to the Board of County Commissioners about purchasing the equipment soon, Rothberg said.
"By mid-July, we expect to know where our three early polling locations are and what we are doing going forward. November will be an interesting and busy election," Rothberg said.
In Atlantic County, because of its larger voting population, five locations are required, and officials have said they are having difficulty finding sites that meet all the requirements. Atlantic County has roughly 203,000 registered voters, while Cape May County has close to 74,000, according to county voting records.
The sites must be secure, with limited numbers of people having access to keys. They must have plenty of parking and at least 1,600 square feet of space available weekdays and weekends for long hours. They also must be accessible to people with disabilities. And under the law, the locations cannot be schools.
Atlantic County Board of Elections Chair Lynn Caterson said Wednesday 404 vote-by-mail primary ballots had yet to be counted by a scanner machine. Those are ballots that came in later Tuesday. Boards of election must accept vote-by-mail ballots postmarked by the date of the primary if they are delivered via mail by Monday, June 14.
Final counts of vote-by-mail ballots and a yet-to-be announced number of paper provisional ballots won't happen until June 18, Caterson said, when the board meets at 5:30 p.m. The election is supposed to be certified by county clerks June 22, then the board will meet June 28 to get back to planning for early voting, she said.
Rothberg said she was spending Wednesday figuring out which primary races with too few nominees might have enough write-ins to add a candidate to the roster.
In Upper Township on the Republican side, for example, it looked likely that John C.J. Newman had enough write-in votes to qualify for the ballot. He only needed 22 write-ins, and Rothberg said he was already over 100.
And Joseph Sager, of Lower Township, may also qualify for an open "personal choice" county commissioner nomination on the Democratic side. Sager would need more than 100 write-in votes, Rothberg said. She was still processing that paperwork.
In Cumberland County, the primary saw a record for lowest turnout, county Clerk Celeste Riley said.
"The lowest I remember was 13%, now we're at 11.38%," Riley said. "The Democrats just didn't show up."
There was no contest on the Democratic side, from the governor on down, Riley said. And on the Republican side, the only contest was in the gubernatorial race — there was nothing local.
Since Cumberland is a majority Democratic county, that meant a lot of voters just stayed home, Riley said.
The results she has posted on the website include both 7,823 machine votes and 2,970 votes-by-mail, Riley said.
The Board of Elections won't count again until June 17, she said, when they will add up votes from remaining vote-by-mail and provisional ballots.
There is a new candidate for county commissioner, however. Joseph Perella Jr., of Vineland, submitted a petition Tuesday to run as an independent, Riley said.
"We are waiting to see if any of the parties challenge his petition," she said.
Rothberg said turnout among Republicans was good in her county, but not among Democrats.
There are 30,834 registered Republicans in the county, and they returned 8,744 ballots for a turnout of 28.36%, Rothberg said.
On the other hand, the 18,248 registered Democrats in the county returned 2,083 ballots, for an 11.41% turnout.
Again, a lack of contested elections on the Democratic side was probably the cause, Rothberg said.
REPORTER: Michelle Brunetti Post
609-272-7210