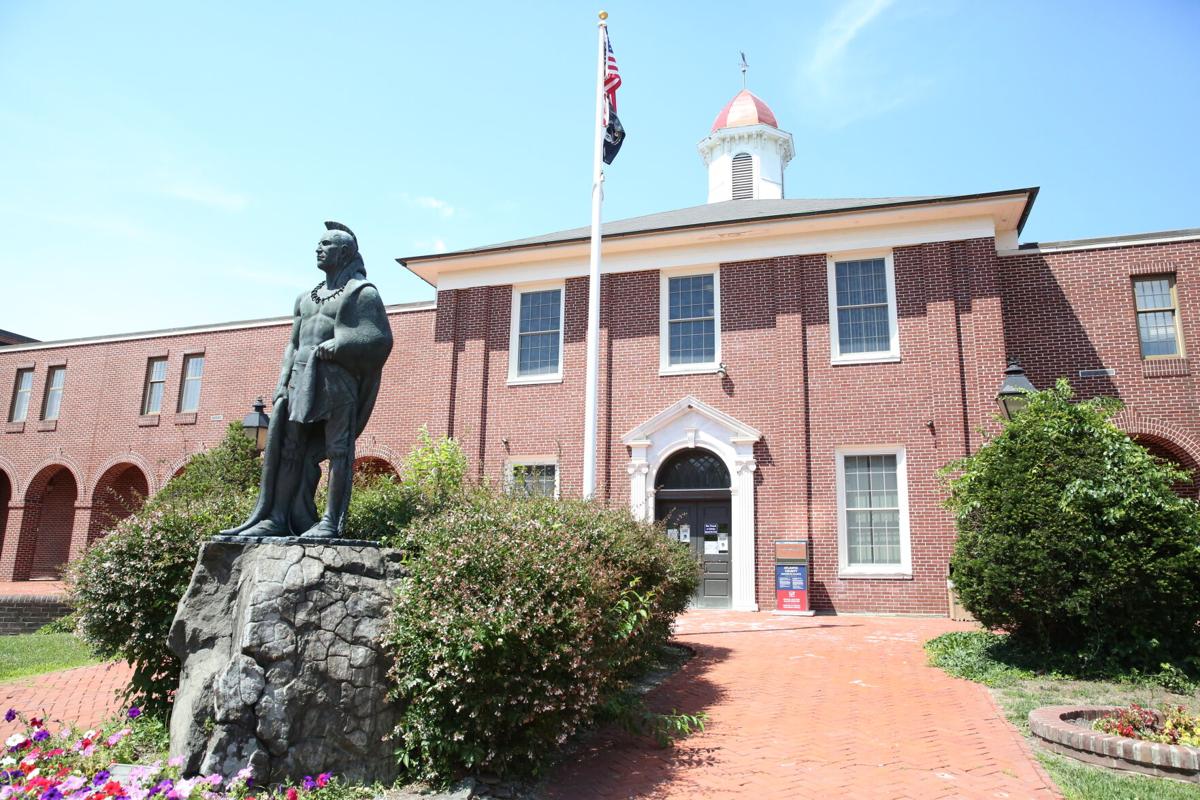 NORTHFIELD — In a unanimous vote Tuesday night, City Council agreed to join a proposed countywide municipal court system.
According to Mayor Erland Chau, the city had three offers under consideration for its municipal court: Combining courts with Hamilton Township, combining with Hammonton or joining the consolidated county system put forward by Atlantic County Executive Dennis Levinson.
Chau said Wednesday the other two proposals fell through before the Tuesday meeting, leaving the county system the only viable option for the city. Hamilton Township withdrew its offer, Chau said, while a judge rejected a proposal to combine courts with Hammonton.
That left only the county plan open to reduce the city's municipal court costs, Chau said.
Still to be determined is how much the city will save. According to Chau, the city spends about $135,000 a year on its municipal court. He expects the city to save about 30% in a combined county system, or $40,500 a year.
EGG HARBOR TOWNSHIP — Voters last year waited days for the presidential election to be calle…
"If more municipalities join, that number will change," Chau said.
"This proposal is based on economies of scale, so the more towns that participate, the greater the savings," Levinson said in a statement Wednesday. "Conversely, if only a handful of towns come in, it may not be worthwhile."
Chau was part of a county committee that explored the possibility of a combined court system.
"I've been for it since the get-go," he said.
The Northfield vote came a month later than expected, Chau said, but had the complete support of council, making Northfield the seventh municipality to take the plunge out of 23 in the county. Levinson said the county has buy-in from Egg Harbor Township, Galloway Township, Linwood, Weymouth Township, Estell Manor and Ventnor. He estimated Egg Harbor Township could save more than $450,000 a year, and Galloway and Ventnor could save more than $200,000 a year.
A former Linwood music teacher who was charged then acquitted of assaulting a student will h…
With 11 towns involved, the total savings would be close to $1.4 million annually, according to Levinson.
Still, most towns have held back. Some have argued they will not see a savings, while others cited recent consolidations outside the proposed county system. Supporters of the proposal have suggested some also fear a loss of local control.
County Counsel James F. Ferguson has said in previous interviews that the proposal would do best with at least 11 towns but needs at least eight to be viable. That leaves one more to convince.
"Unless we have cooperation, this will not happen. This is a voluntary program. The county cannot force towns to participate," said Levinson, who insisted the county is only interested in providing a cost savings.
On Wednesday, he expressed frustration that the proposal is meeting resistance from municipal officials.
An Absecon police sergeant is suing the city and its police chief after she says she was dis…
"It appears many towns are more interested in maintaining status quo than attaining significant savings," he said. "Despite our full transparency in providing the cost savings, months of public presentations and discussions with municipal officials, explaining the proposal on multiple radio broadcasts and making ourselves accessible to answer any and all questions, there are still some who balk.
"At this point, the towns can come to us if they're truly interested," Levinson continued. "There's nothing more we can do."
Contact Bill Barlow:
609-272-7290
Twitter @jerseynews_bill
"At this point, the towns can come to us if they're truly interested. There's nothing more we can do."

Atlantic County Executive Dennis Levinson