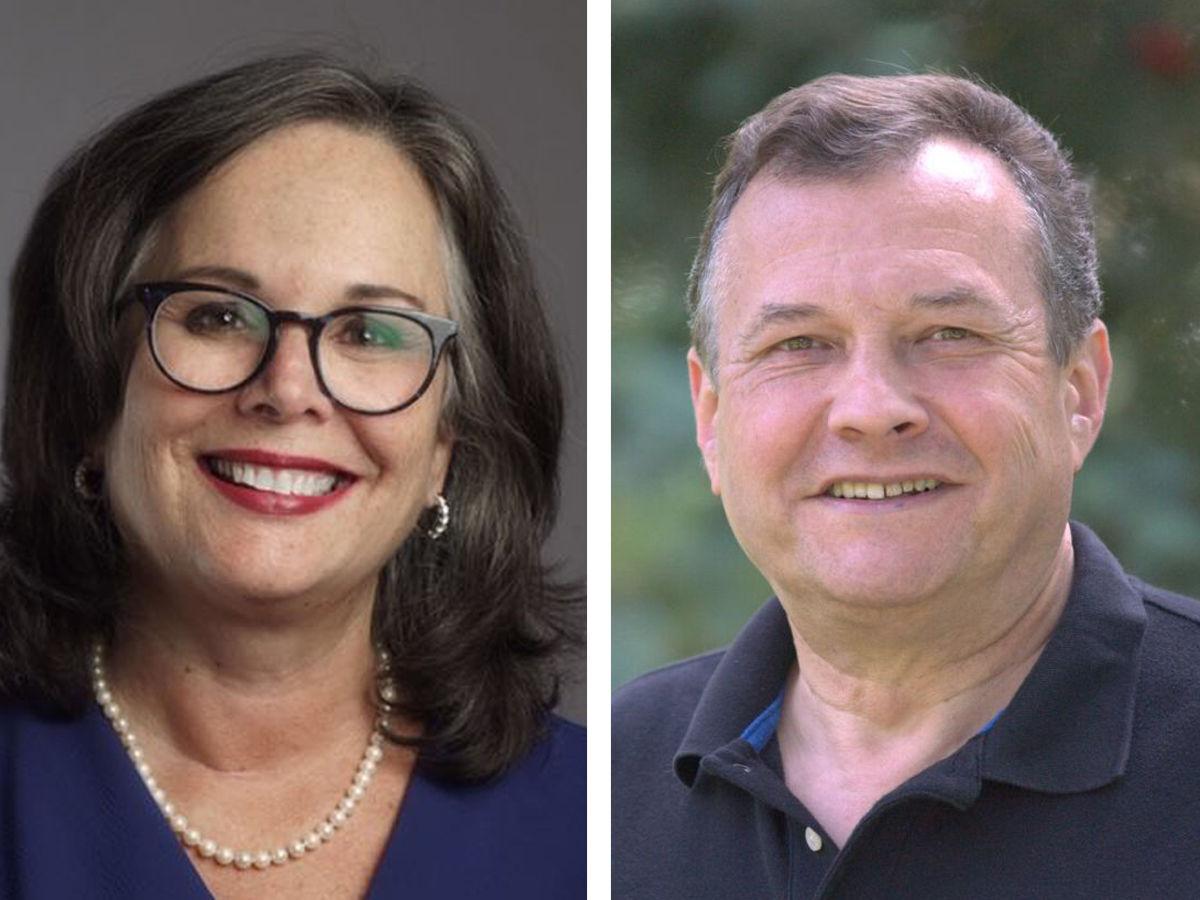 Incumbent Republican John Risley and Democrat Caren Fitzpatrick are the official winners in the Nov. 3 at-large Atlantic County freeholder race, after a judge ruled Tuesday that a partial audit and recount of another 4% of ballots were sufficient to show the results are accurate.
Democrat Celeste Fernandez, of Egg Harbor Township, had come in third in a race for two open seats after the results were certified. She had asked for a recount because she was just 381 votes behind Risley, with about 132,000 ballots cast in that race. That's less than 0.3% of ballots cast in the race.
Fernandez said Tuesday she will appeal the decision by Assignment Judge Julio Mendez.
"We want to make sure all votes are counted and are protected," Fernandez said. "It was the first time an all-vote-by-mail election was done in the county."
The county elections board had audited by hand a randomly selected 2% of the votes cast and found Fernandez came just one vote closer to Risley after that. Then Mendez ordered the board to hand recount another randomly selected 4% of ballots, after which Fernandez remained only one vote closer to Risley.
Republicans called the recount a waste of time and thousands in taxpayer dollars.
"And what do they get? A change in one vote. One vote," said Atlantic County Republican Chairman Keith Davis. "It's time for the Democrats to stop this pettiness and move on."
Atlantic County Democratic Chair Michael Suleiman said it's important to appeal Mendez's decision, mainly to avoid setting a precedent.
After completing a court-ordered hand recount of 4% of all ballots cast in the at-large free…
"I would respectfully disagree with Judge Mendez," Suleiman said. "An expanded audit is not the same as a recount. It's really apples and oranges."
A recount must look at all votes cast, Suleiman said.
Mendez ordered that the court "accepts as sufficient the results of the Recount and Recheck completed by the Atlantic County Board of Elections and provided to the Court on December 18, 2020."
Risley and Fitzpatrick will take the oath of office at 4 p.m. Jan. 5. The meeting will be livestreamed.
The freeholder board will officially be called the board of county commissioners as of Jan. 1, after a new state law required the name change.
Atlantic County must recount an additional 4% of the 143,000 ballots cast in the Nov. 3 elec…
On Tuesday, Mendez also ordered the Atlantic County clerk to adjust and recertify the final results of the 2020 race "in accordance with the results of the audit and additional recount," and denied Fernandez's petition to have all 143,000 ballots cast in the county recounted by machine, with some counted by hand.
"Now that the results of the additional recount have been provided, the Court has even greater confidence in the election results and sees no justification for ordering a further recount," Mendez wrote in his decision. "The results of the recount provided by Board of Elections demonstrates that the difference between Petitioner Fernandez and Candidate Risley did not change at all."
He said he also considered "the immense task associated with ordering the Board to rescan all 143,000 ballots and then isolate the ballots with undervotes and overvotes for a hand recount of all those ballots."
The Democrats had requested that all 143,000 ballots be run through a scanning machine and only those ballots with under- or over- votes be recounted by hand.
Atlantic County Democrats at a hearing Monday asked for a full machine recount of more than …
Undervotes are the ballots the machine is most likely to have miscounted, often because voters didn't press hard enough when filling out the ballot.
Mendez said the court "has confidence that the terms of the recount established by the Court provides a reliable, efficient, and accurate procedure for verifying the results of the election."
Contact: 609-272-7219
Twitter @MichelleBPost