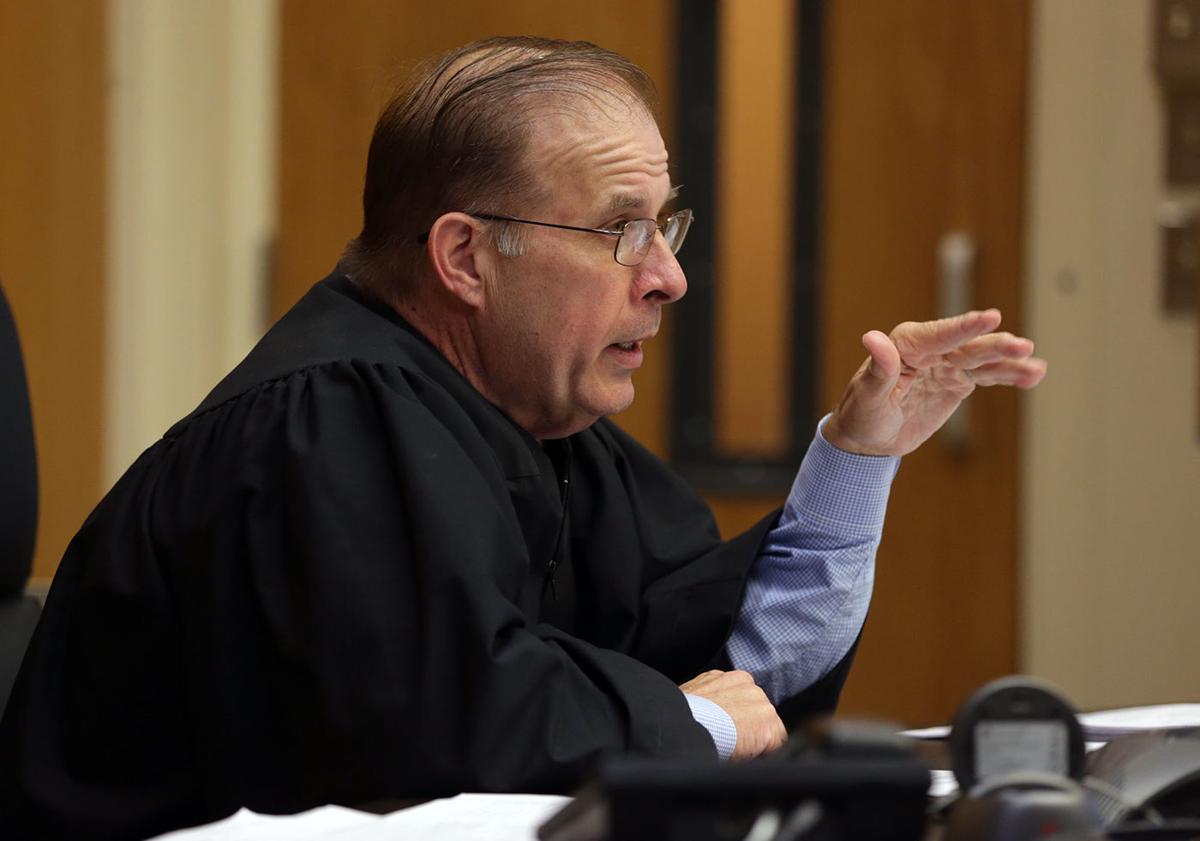 A judge on Wednesday ordered a recount in the freeholder at-large race in Atlantic County because of the extreme closeness of the results, but he did not determine the size or scope of it.
Assignment Judge Julio Mendez will rule on how the recount will proceed after another hearing at 1:30 p.m. Monday, he said, in order to give lawyers in the case time to develop their cases on what size sampling they would accept.
"I am not inclined to order a hand recount of every ballot at this point," Mendez said of the more than 143,000 mostly paper ballots cast countywide Nov. 3. With the vast majority of votes cast by mail and provisional ballots, he said it would be overwhelming for the Atlantic County Board of Elections staff and costly for the county to do a hand recount of so many ballots.
In a separate matter, Atlantic County District 3 freeholder candidate Andrew Parker, a Republican Egg Harbor Township committeeman, filed legal paperwork Wednesday seeking reversal of the election of Democrat Thelma Witherspoon, of Hamilton Township, and a special election for the District 3 seat. The district covers most of Egg Harbor Township and part of Hamilton Township.
Parker's petition said the county clerk sent the wrong ballots to 554 people in Hamilton — 219 ballots included the District 3 race but should not have, and 335 ballots that should have included it did not.
"There were legal votes rejected and illegal votes accepted sufficient to change the result of the election," the petition said. Of the 554 incorrect ballots sent, 418 were returned and counted.
Witherspoon received 15,034 votes to Parker's 14,748, a difference of 286 votes.
Regarding the at-large freeholder race, Board of Elections Chairperson Lynn Caterson testified it would cost an estimated $90,000 to do a hand recount of all ballots cast in the election. She said the board would have to hire a temporary staff of 12 people for at least two weeks to conduct it. The board would also have to extend the lease on rented office space it used for the ballot counting to be able to provide social distancing for staff, she said.
The hearing Wednesday morning was on the request for a recount by Democratic freeholder candidate Celeste Fernandez, of Egg Harbor Township, who is 381 votes behind incumbent Republican John Risley for a seat on the board.
MAYS LANDING — An audit Monday night of about 3,000 ballots by the Atlantic County Board of …
A total of 132,473 ballots included votes for freeholder at-large, according to testimony at the hearing.
Voters were supposed to choose two candidates out of a field of four in the race, but some people voted for none or for just one, in which case they were considered "undervotes." Others voted for more than two, considered "overvotes," and so none of their votes could be counted, election officials said.
The largest vote getter was Democrat Caren Fitzpatrick with 67,600, followed by Risley with 66,427, Fernandez with 66,046 and Somers Point Councilman James Toto with 64,566.
The difference of 381 votes is less than one-third of 1% of the total votes cast in the race, the judge said.
"It's about a 29-vote difference for every 10,000 votes," Mendez said. "I believe that's a very close election."
As it embarks on a state-ordered audit of a random sampling of ballots next week, the Atlant…
In his experience, results almost always stay the same after recounts, he said. But it's important to allow election certainty and comfort in the results, he said as he granted the petition for a recount.
Staff members at the Board of Elections Bill Sacchinelli and Sue Sandman said they would finish their report by Friday on an audit the board recently finished of 2% of randomly selected ballots. Mendez said he and the lawyers in the case would study the report's findings in coming up with a recount plan.
Preliminary data from the audit of 3,000 ballots, conducted by hand Monday night by 16 people, found a very low error rate, Caterson has said. Batches of 200 ballots were counted by workers and their results compared to machine results.
"No single batch showed more than a two-vote variance one way or the other" for any candidate, Caterson said Monday night. She did not yet have an exact percentage error rate, but it appears to be well below 1%.
All counties in New Jersey must do the same by Dec. 11, under state law and executive orders from Gov. Phil Murphy.
Contact: 609-272-7219
Twitter @MichelleBPost