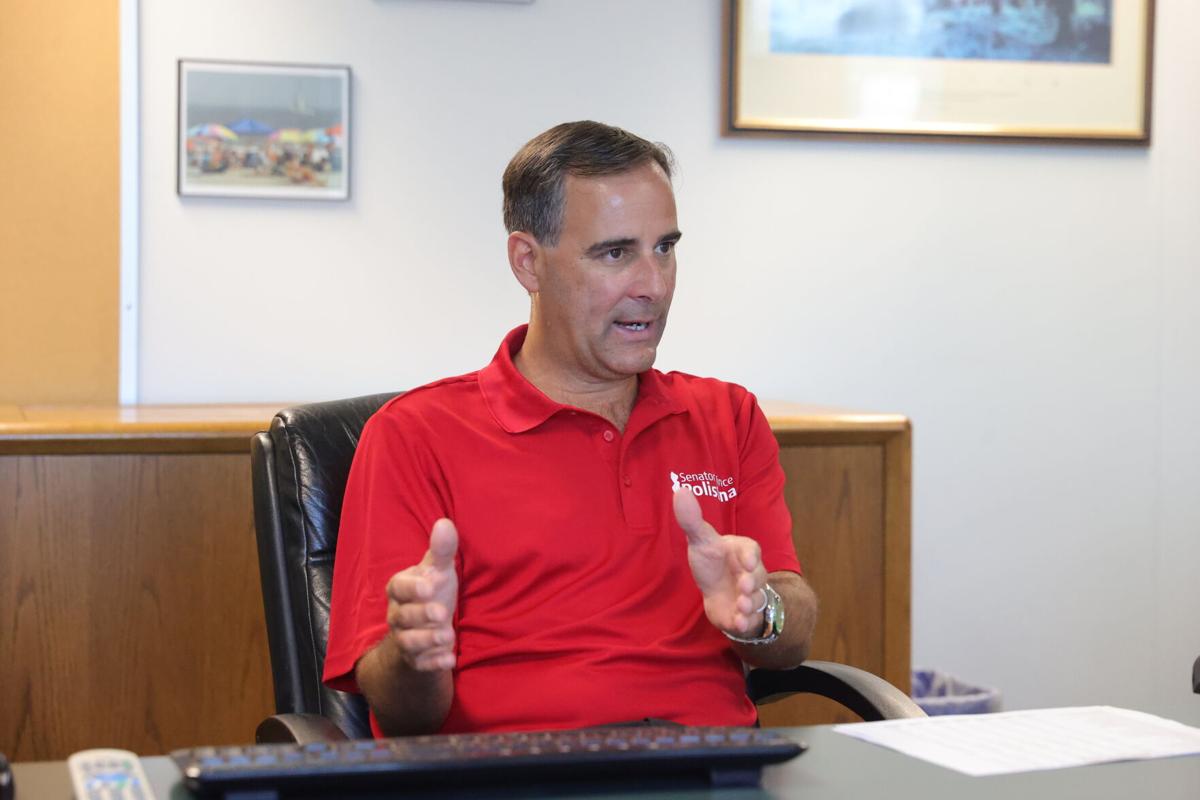 Polistina was selected by Atlantic County Republicans to fill the unexpired term of state Sen. Chris Brown, R-Atlantic, who resigned to accept a job with the Murphy administration in July.
Polistina also is running for the seat in November against Assemblyman Vince Mazzeo, D-Atlantic, in a hotly contested race.
Senate President Steve Sweeney, a Democrat, has refused to swear him in or recognize him.
"Your Secretary of State Tahesha Way certified his selection, but Senate President (Steve) Sweeney is not going to put together a quorum to swear the senator in," an unidentified reporter said to Murphy. "Is Vince Polistina a senator? Did Tahesha Way err in certifying him? Should he be able to serve residents he represents now?"
When state Sen. Chris Brown announced he wouldn't seek reelection, those who follow politics…
"The question about the senator is above my pay grade," Murphy said. "I defer to Parimal (Garg, chief counsel)."
"When he is sworn in is a matter for the Legislature. I don't have a comment on that," said Garg.
Polistina was sworn in late last month by a retired judge, but the state Office of Legislative Services has refused to provide him with access to Brown's former legislative office so he can hire staff and begin answering phones, Polistina said Wednesday.
The OLS is supposed to be nonpartisan, Polistina said.
In a phone response to a letter Polistina sent the OLS showing proof of his swearing in and asking for the keys, an OLS representative called him on the phone Friday, he said.
Former Assemblyman Vince Polistina, the Egg Harbor Township engineer chosen by Atlantic Coun…
"Essentially they said, until I am recognized by the Senate president, they were not going to give me the keys," Polistina said.
He asked why OLS had given office keys to Assemblywoman DeAnne C. DeFuccio, R-Bergen, Passaic, under similar circumstances after she was chosen to fill an unexpired term in April. The response was that Assembly Speaker Craig Coughlin, a Democrat, had told them to give her the keys.
Meanwhile, Polistina said, Brown's former staff have taken other jobs, so the office is not staffed and he has no way of helping constituents.
He is asking anyone who needs help to call his cellphone at 609-432-1564.
REPORTER: Michelle Brunetti Post
609-272-7219