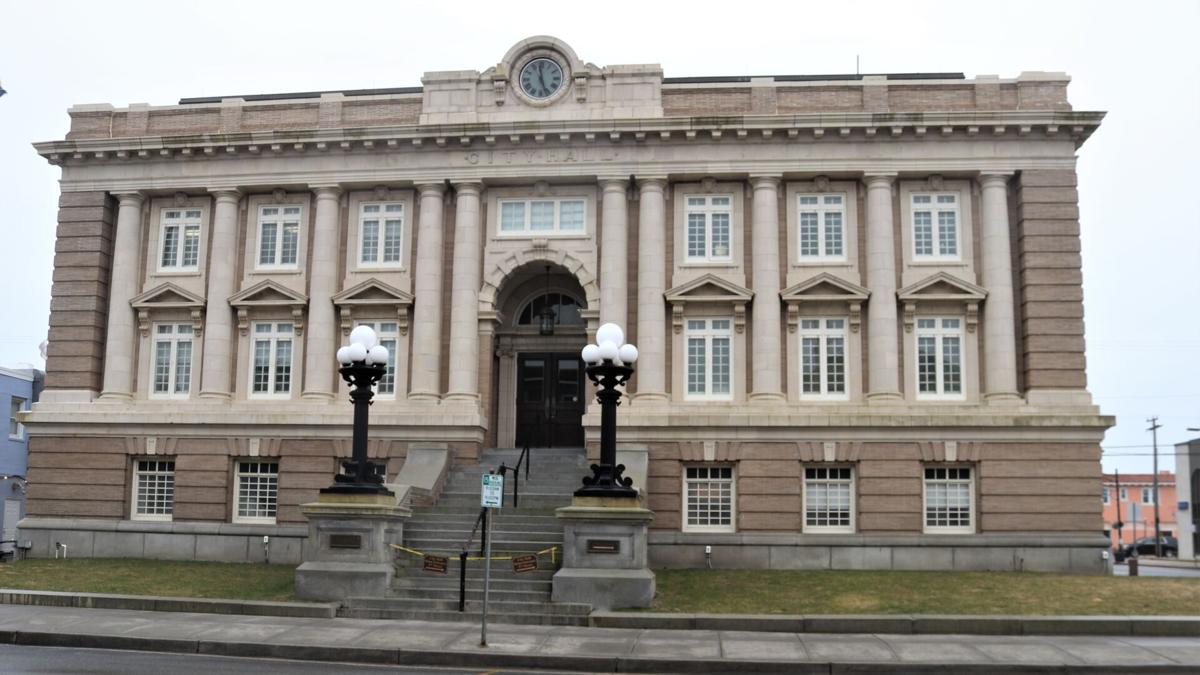 Water tower upgrades, flood-reduction projects, utility upgrades, wellness and health programs, budget relief and paying for public texting alert networks are among the ways South Jersey governments have begun spending millions in federal COVID-19 relief funds.
New Jersey's 565 cities and municipalities, as well at its 21 counties, are all sharing in $3.5 billion in funding through the $1.9 trillion American Rescue Plan Act of 2021. The money is part of a massive COVID relief effort by the federal government to ease the strain of lost jobs, revenue and services in local communities and governments. That money is separate from the $923 million in relief funds due to New Jersey's K-12 schools.
The first installments of the funds flowed into towns in May, with a second installment set for next May. A recent Associated Press review of the spending found fewer than 2.5% of states had spent any of the funds, while a higher percentage, 8.5% of cities, were using the money.
But that's beginning to change.
Ocean City got the biggest slice of the pie in Cape May County. The city has spent $2.1 million of the more than $7 million it received, included as a revenue item in the 2021 municipal budget. This will help make up for the local revenue lost in 2020 because of COVID-19, according to Frank Donato, the city finance director.
The city's Aquatic and Fitness Center, parking operations, municipal court and the fees for EMS services took the biggest hit in 2020, Donato said.
"The balance of roughly $4.9 million has yet to be dedicated," Donato said Friday. "One area that Ocean City is heavily considering is committing some portion of the funding toward storm water infrastructure, which is an allowable expense category."
The city's current capital plan includes several flood mitigation projects on which the federal money could be put to good use, Donato said.
The money gets spread over two years, according to Frank Sippel, the mayor of Lower Township, which will get about $2.2 million in total.
"The first year, we used it for all COVID-related things," Sippel said. "We still have the $1.1 million to spend next year."
Atlantic County, which received a first installment of $25.6 million, is using $3 million to offset revenue shortfalls in its latest budget. Another nearly $10 million is slated for a laundry list of capital projects to buildings, heating and ventilation and storm water upgrades, according to an August report outlining how the recovery money will be spent.
Meanwhile, in Brigantine, City Council in July authorized the use of $905,000 of ARA funds toward a larger project to upgrade its water storage tanks.
Cumberland County officials also outlined this month a bid for a neighborhood outreach service, one they say will be paid for by funds from the ARA.
In addition to the money going to Atlantic County government, the county's 23 municipalities received a combined $58 million in relief money. The largest piece of that funding went to Atlantic City, which received more than $32 million.
The city is set to use $4 million to give taxpayers a one-time payment of $500 and city employees a stipend of up to $3,500.
Governments accepting the money are under some time constraints and restrictions; funds must be slotted for use by December 2024 and spent by the end of 2026.
The limits on the first-year spending were far more strict, Sippel said. But Lower Township had a variety of increased expenses related to the pandemic, from personal protective equipment for police and others to sterilizing offices and vehicles.
Sippel said he also used the emergency contact system Nixle to give residents weekly updates on the pandemic, which he said was an added and unexpected expense. He still uses the system to keep residents updated on the pandemic, but now only sends messages about once a month.
The funding helped the township reduce its tax increase this year, Sippel said. Part of the next round of funding will likely go toward infrastructure projects. He said the township will work with its independent Municipal Utilities Authority on its best use.
Many state and local governments reported they were still working on plans for their share of the $350 billion, which can be spent on a wide array of programs.
The funds range from the $177 million Newark is receiving to the $523 paid to tiny Tavistock Borough in Camden County, with a population in the single digits.
But all of the 565 municipalities received some money.
In other states, some smaller communities have refused the funding. Stateline, an initiative of The Pew Charitable Trusts that reports daily on statewide trends, found recently that some small towns turned down the cash, saying it was unneeded or unwanted.
Advocates for cities, however, say towns that decline the funds are missing a big opportunity.
"It's unfortunate that anyone would turn down this money because I think any community could benefit from it," Mike Gleeson, legislative manager for finance, administration and intergovernmental relations on the National League of Cities' federal advocacy team told Stateline.
The American Rescue Plan Act follows the $2.2 trillion CARES act passed March 2020 and as well as $900 billion plan enacted last December. Unlike the CARES act, which focused more on businesses, the American Rescue act directed more funds to local governments particularly municipalities.
Almost 30% of towns nationwide didn't get CARES Act money, according to the National League of Cities.
(The Associated Press and Stateline.org contributed to this report.)
Contact Bill Barlow:
609-272-7290
Twitter @jerseynews_bill