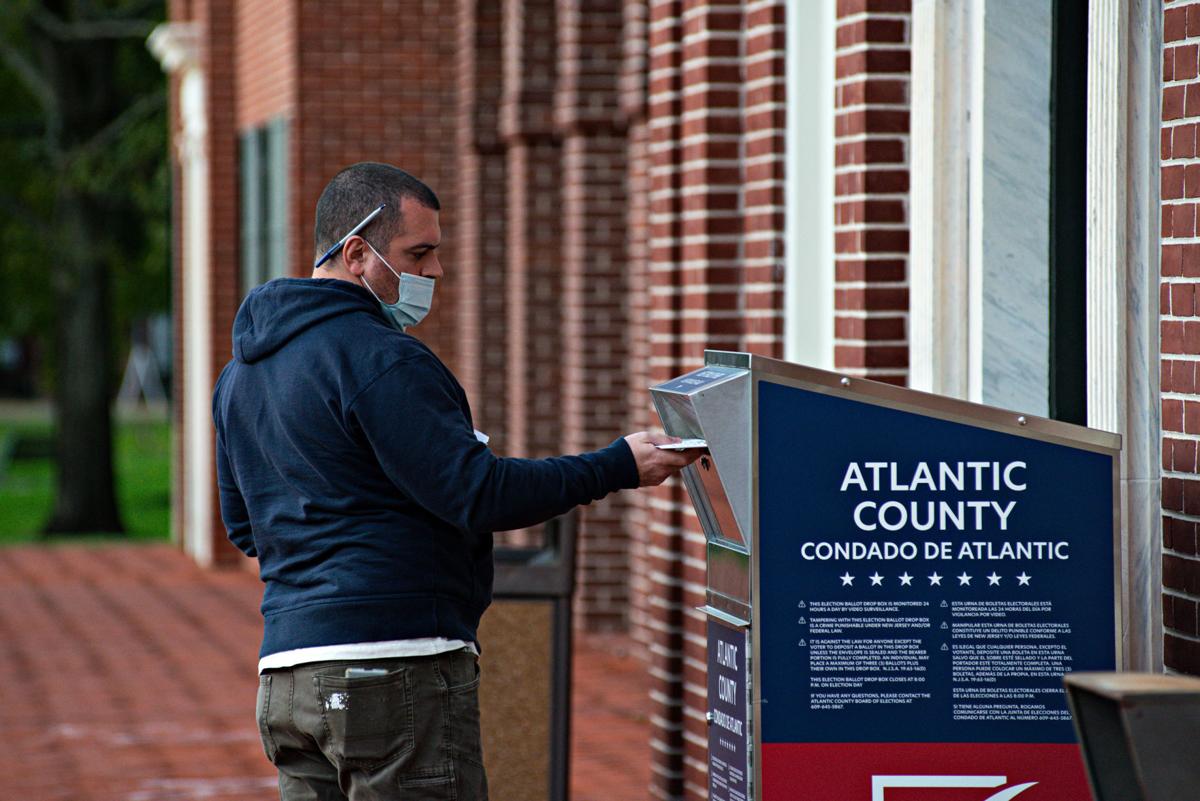 With election season in full swing, campaign commercials flooding the airwaves, and candidate events and debates taking place all over the state, New Jersey residents wishing to vote in the Nov. 2 general election must register by Tuesday.
Deadlines and information about virtually every aspect of voting for all counties are available on the New Jersey Voter Information Portal at vote.nj.gov.
The best way to register or update your registration is online through the state portal, Atlantic County Superintendent of Elections Maureen Bugdon said.
"It comes to us in minutes," Bugdon said of the information through the online portal. "I would also encourage people to put a phone number down. If we have any issue with what is submitted — like a typo in an address — we can get the problem addressed quickly."
Once registered, voters have numerous options to participate in the election.
ATLANTIC CITY — A Press reader question prompted one of the most honest and disarming answer…
For the first time, New Jersey voters will be able to vote in person before Nov. 2. Gov. Phil Murphy signed a bill in March requiring election officials to provide 10 days of early voting in the November election to allow voting in person without waiting in long lines as a precaution against spreading COVID-19.
Early voting begins Oct. 23 and runs through Oct. 31.
Six early voting sites will be set up in Atlantic County and three each in Cumberland and Cape May counties. Any registered voter can vote at any early voting site in their home county.
New voting equipment is making that flexibility possible.
Electronic poll books allow people to sign in at any location, and the system is immediately updated to show the person has voted. That prevents people from going to a different site and voting again there.
New voting machines will be used only for early voting. They allow any ballot in the county to be pulled up for use immediately.
ATLANTIC CITY — State Senate candidates Vince Mazzeo and Vince Polistina were feisty but civ…
Voters also have the option of voting by mail-in ballot.
Anyone who is on the list to automatically receive a mail-in ballot cannot use a machine to vote. If they show up to vote early or on Election Day by machine, they have to fill out a provisional ballot. The provisional ballot will only be counted if no vote-by-mail ballot has been cast.
On Election Day, the provisional ballot will be a paper ballot, but for the first time this year, Bugdon said, those voting by provisional ballots during early voting will use the new machines and the ballot will be segregated.
"They will vote a provisional ballot, but this will be done on a new machine. Instead of the machine dropping the ballot into the bin (paper trail), the ballot will be ejected for insertion into the provisional ballot affirmation envelope," Bugdon said.
It's too late to be removed from the automatic vote-by-mail list for the Nov. 2 election, but for future elections voters can opt out by filling out a form at their county clerk's office.
If you would like to receive your ballot by mail you must request your ballot by Oct. 26.
After that, in-person requests for mail-in ballots can be made up to 3 p.m. Nov. 1, the day before Election Day.
Drop boxes can be used instead of mailboxes for returning vote-by-mail ballots. Board workers pick up the ballots daily from drop boxes, which were first used last year for returning mail-in ballots.
Ballots mailed back must be postmarked by 8 p.m. Nov. 2 and received by the county Board of Elections on or before Nov. 8.
Board of Elections Chair Lynn Caterson said Atlantic County already had received back almost 6,766 mail-in ballots from voters as of Friday afternoon.